Today it is my pleasure to Welcome New York Times bestselling author 
Hazel Gaynor
to HJ!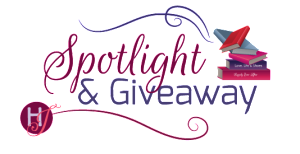 Hi Hazel and welcome to HJ! We're so excited to chat with you about your new release, A Memory of Violets!
Please summarize the book for the readers here: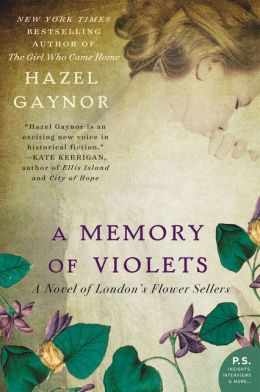 Inspired by true events, A MEMORY OF VIOLETS is a historical novel about the forgotten lives of the flower sellers who lived in turn-of-the-century London. But it is also a novel about family bonds, especially the unique relationship between sisters, and is a novel about hope and redemption. With a touch of the paranormal and an intriguing mystery at its core, I hope there is something for many readers to enjoy.

Please share the opening lines of this book:
'Mammy once told me that all flowers are beautiful, but some are more beautiful than others. "Same with babies," she said, 'cause I was after saying that little baby Rosie looked like a rotten old turnip, what with her face all purple and scrunched up. "All babies look like rotten old turnips at first," Mammy said. "She'll be all smoothed out by Lady Day. You wait and see."
Please share a few Random facts about this book…
The book was partly inspired by my love of My Fair Lady – I played the role of Eliza Doolittle in my high school musical when I was seventeen.
One of the characters is named after my Great Aunt, Queenie Lyons. Another is named after my Grandma's middle name, Marguerite.
The setting of Tilly Harper's home of Grasmere in the English Lake District is a real location and the famous gingerbread shop, Sarah Nelson's, is still there today. And the gingerbread is absolutely delicious!
Please tell us a little about the characters in your book. 
My main character is twenty-one year old, Tilly Harper, who leaves the quiet landscape of her home in the Lake District to start a new position as assistant housemother at Shaw's Home for Watercress & Flower Girls in London. Tilly has a strained relationship with her mother and sister, which follows her to London. Through the bonds she forms with the blind and crippled girls she works with, and through the discovery of a lost diary in her bedroom, she is eventually able to open her heart to the truths of her past.
The two little sisters, Flora and Rosie, are orphaned flower sellers who live in poverty and work in terrible conditions. They have nothing, other than the blooms in their baskets – and each other. When Rosie disappears, Florrie is devastated and sets out to find what happened to her. Florrie speaks to the reader in the first person, and via the diary entries she wrote throughout her life. We learn Rosie's fate as the novel unfolds.
There is also a large supporting cast of characters. Albert Shaw, the man who establishes the Flower Homes as a charity to help the flower sellers. Marguerite Ingram, a grieving mother whose desperate decision changes several lives forever. Tilly's sister, Esther. Herbert and Edward Shaw, Albert Shaw's nephews who add an element of romance to the novel, and, of course, all the flower girls who are under Tilly's charge at Violet House in London.

As you wrote your protagonist was there anything about them that surprised you?
Quite a lot of myself came out in Tilly's creation, albeit unconsciously! Her love of the outdoors and affinity with nature would definitely be characteristics I identify with. I spent a lot of family holidays in the Lake District and as a child, I used to collect wild flowers and press them in a wooden flower press. This is definitely where the idea of a floral 'trail of breadcrumbs' originated from. Tilly is an emotionally complex young woman, who hopes to leave behind the troubles of her past by moving to a new place. What surprised me in writing her was the extent of the grief she feels for the family bonds she never experienced. It was an interesting aspect to her character that developed further as I wrote her, and which ultimately determined one of the plot lines.

The First kiss…
Mine, or my characters?! Mine was far too long ago to remember, and I'll spare the embarrassment of naming the lucky chap! As for Tilly's first kiss, you'll have to read on and see …
Did any scene have you crying or laughing (or blushing) while writing it?
I cried when I wrote the final scene. It was a combination of emotion at finishing the book, and what the scene meant to me and my characters.
I wait in the silent early morning light. It is the first day of spring. The violets will be in this morning, I tell her. Let us run to get the best of the blooms. "Rosie," I call. "Rosie, I am here."
If your book was optioned for a movie, what scene would you use for the audition of the main characters?
Great question! How amazing would that be! I would use the following scene, which is set near the start of the book when Tilly has just arrived at Violet House and is introduced to the girls and women she will be looking after, and to Albert Shaw and his nephews Herbert and Edward. Violet House is a key location in the novel, and Tilly's initial encounter with all these strangers is an uncomfortable one. I think it is a scene that provides a sense of her vulnerability, and it also foreshadows some of the significant relationships she will go on develop.
"Very pleased to meet you, Miss Harper," he mumbled, his voice barely audible as he tripped and struggled over almost every word.
"Likewise." Tilly took his hand. It felt weak and cool to the touch.
He nodded and shuffled back behind the girls as his brother stepped forward.
"Miss Harper! Herbert Shaw. Delighted to make your acquaintance."
Herbert Shaw didn't share his brother's awkwardness or hesitancy, and it didn't escape Tilly's notice that he was rather handsome.
"I'm very much looking forward to working with you all," she muttered, thrown by the feel of Herbert's hand in hers.
He smiled confidently, holding her gaze for a moment longer than was appropriate. She was quite captivated by his deep brown eyes, so dark they were almost black. The protracted and yet fleeting exchange between them caused a quickening of Tilly's heart. She hoped Herbert hadn't noticed the flush of color that she felt creeping up her neck and was relieved when he released her hand from his.
"I hear you've made quite the journey to be with us," he continued, "and by steam locomotive, I see." He gazed pointedly at Tilly's right cheek, offering a handkerchief from his pocket.
She winced, realizing that while she'd been busy poking around in other people's possessions upstairs, she'd forgotten to wipe away the smoke smudge she'd noticed earlier. She was annoyed with herself and even more annoyed with Herbert Shaw for pointing it out so unkindly.
If you could have given your characters one piece of advice before the opening pages of the book, what would it be and why?
I would love to advise Florrie not to blame herself for Rosie's disappearance, and to try to find some peace in her life. Her suffering and anguish is painful, and I wish things could have worked out differently for her.

What are you currently working on? What other releases do you have planned for 2015?
I am in the early stages of writing my third novel titled THE MUSE which is set in post-war London of the roaring twenties during the turbulent times of the Bright Young Things. The novel is about the rise of a young woman from chambermaid at the glamorous Savoy Hotel to renowned stage star. I'm really enjoying researching and writing in this era where social boundaries – particularly for women – where in a state of flux. I'm excited to see the book and my characters coming together.

Thanks for blogging at HJ!
Giveaway:

Print copy of A MEMORY OF VIOLETS by Hazel Gaynor
To enter Giveaway: Please complete the Rafflecopter form and Post a comment to this Q:

What surprised you most about the lives of the flower sellers?
Excerpt
Inside the box was a small leather-bound notebook, its tan cover creased and worn with age. There was also a wooden clothes peg, a black button, a doll made of rags and a postcard bearing a faded photograph of a group of young girls clustered around a display of flowers. The label at the bottom read, shaw's homes for watercress and flower girls, 1883. Tilly lifted each item out of the box, wondering who they had belonged to. On the back of the postcard, someone had written, "December 1884. You will find her. I know you will. Happy Christmas. Lily B. x" At the bottom of the box was a delicate lace handkerchief, stained and spoiled a little with age. Lifting it up to the light of the window, she saw the faint outline of shamrocks stitched into one corner. Her thoughts flashed back to the train. To Mrs. Ingram.
Walking over to the bed, Tilly spread the dusty items across the counterpane. It was a strange assortment of things. Why would somebody keep a peg – and a single button? But she was most interested in the leather-bound notebook. Opening it carefully, she read the inscription on the inside cover.
For Little Sister.
All flowers are beautiful, but some are more beautiful than others.
I will never stop looking for you.
Flora Flynn

Tilly carefully turned the fragile faded pages, intrigued by the neat handwriting. The paper smelled musty and crackled as she turned more pages, the same, careful writing filling each one. As she turned a page toward the middle of the book, something fell into her lap. A flower. A pale yellow primrose, dry as an autumn leaf and paper-thin. She thought of her flower press at home, of all the beautiful wildflowers she had carefully placed between the layers of blotting paper: buttercups, harebells, bell heather, wild daffodils, summer snowflakes, bluebells, foxgloves, and marsh orchids. She remembered collecting them, each and every one.
Turning the notebook upside down, she shook it gently, sending several more flowers tumbling from their hiding place between the pages: purple hyacinth, pink carnations, primroses and pansies, each fluttering gracefully into her lap, like butterflies released from a display case.
She picked up each flower, running her fingers lightly over their delicate forms. She held a primrose toward the window, rubbing the stem between her thumb and forefinger so that it twisted back and forth, catching the light. It was almost translucent. She gazed at the skeletal structure of the leaf, every vein and cell of the petals. It was such a beautiful, fragile little thing. Looking back through the book, she saw that on each page from where the flowers had fallen, was the faintest of imprints; a shadow of each flower's image left permanently on the paper. Like a distant echo, the images spoke to her, whispering secrets of a forgotten past. Whose hand had placed the flowers here? Who had written these pages and pages of words?
As the surroundings of her new home faded into the background, Tilly settled herself against the pillow, turned back to the first page of the book and started to read.
Book Info:
From New York Times and USA Today bestselling author Hazel Gaynor comes a beautiful historical novel about Tilly Harper, a young woman who finds the diary of an orphaned flower seller who was separated from her sister in Victorian England, and her journey to learn the fate of the long lost sisters. Gaynor's research into the events that inspire her novels is outstanding, and the world of the Victorian flower sellers on the streets of London in the late 1800s is utterly fascinating.
In 1912, twenty-one-year-old Tilly Harper leaves her sheltered home in the Lake District for a position as assistant housemother at Mr. Shaw's Home for Watercress and Flower Girls in London. Orphaned and crippled girls wander the twisted streets with posies of violets and cress to sell to the passing ladies and gentleman, and the Flower Homes provide a place for them to improve their lives of hardship.
When Tilly arrives at Mr. Shaw's safe haven, she discovers a diary that tells the story of Florrie, a young Irish flower girl who died of a broken heart after being separated from her sister Rosie. Tilly makes it her mission to find out what happened to young Rosie, and in the process learns about the workings of her own heart.
A Memory of Violets:
A Novel of London's Flower Sellers
By: Hazel Gaynor
Releasing February 3rd, 2015
Buy Links:  Amazon | Barnes | iTunes | IndieBound


Meet the Author: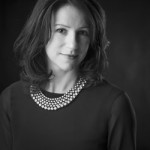 Hazel Gaynor's 2014 debut novel THE GIRL WHO CAME HOME – A Novel of the Titanic was a New York Times and USA Today bestseller. A MEMORY OF VIOLETS is her second novel.
Hazel writes a popular guest blog 'Carry on Writing' for national Irish writing website writing.ie and contributes regular feature articles for the site, interviewing authors such as Philippa Gregory, Sebastian Faulks, Cheryl Strayed, Rachel Joyce and Jo Baker, among others.
Hazel was the recipient of the 2012 Cecil Day Lewis award for Emerging Writers and was selected by Library Journal as one of Ten Big Breakout Authors for 2015. She appeared as a guest speaker at the Romantic Novelists' Association and Historical Novel Society annual conferences in 2014.
Originally from Yorkshire, England, Hazel now lives in Ireland with her husband and two children.
Author Links:  Website | Facebook | Twitter | Goodreads

Tour-wide Giveaway: (3 copies of THE GIRL WHO CAME HOME by Hazel Gaynor) – Link to Rafflecopter Page.