Today, HJ is pleased to share with you

Kendra Elliot's

new release: 

A Merciful Death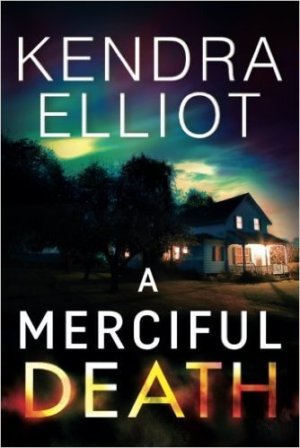 FBI special agent Mercy Kilpatrick has been waiting her whole life for disaster to strike. A prepper since childhood, Mercy grew up living off the land—and off the grid—in rural Eagle's Nest, Oregon. Until a shocking tragedy tore her family apart and forced her to leave home.

Now a predator known as the cave man is targeting the survivalists in her hometown, murdering them in their homes, stealing huge numbers of weapons, and creating federal suspicion of a possible domestic terrorism event. But the crime scene details are eerily familiar to an unsolved mystery from Mercy's past.

Sent by the FBI to assist local law enforcement, Mercy returns to Eagle's Nest to face the family who shunned her while maintaining the facade of a law-abiding citizen. There, she meets police chief Truman Daly, whose uncle was the cave man's latest victim. He sees the survivalist side of her that she desperately tries to hide, but if she lets him get close enough to learn her secret, she might not survive the fallout…

Enjoy an exclusive excerpt from A Merciful Death: 
Truman was tired of seeing murdered old men.

Three days ago he'd hauled Anders Beebe into a holding cell for driving drunk.

Today he was dead.

He stood in the kitchen doorway of Anders's home and kept his anger in check as the county's crime tech photographed every element of the scene. Across the room, Mercy and Eddie watched the photographer move about the area. A county deputy had called Truman at six this morning, and he'd immediately called Mercy to share the news of the Beebe murder.

Her voice had been full of sleep when she answered her cell phone. But she'd come to her senses instantly. "Why are you calling us, Truman? This sounds like it's a county case."

"It is. Let's just say the sheriff is a little slow to see the connection to your other cases, so he hasn't called the FBI yet. Consider my phone call a favor to him."

"Eddie and I will be there in thirty minutes." Sheriff Ward Rhodes had covered his ass as the agents showed up at the Beebe home, telling Mercy and Eddie he was just about to call them. He was on the phone and waved his hand at the house. "Take a look." And went back to his phone call.

Mercy had smiled to the sheriff's face, but rolled her eyes behind his back. Eddie had spotted it and poked her in the ribs. She'd batted his hand away.

Their casual closeness made Truman envious. When was the last time I had someone to banter with like that?

Mercy had caught him watching them and winked.

His breath caught.

Special Agent Kilpatrick had amazing eyes.

She's rather amazing all around. Sharp. Driven. Intelligent.

Yesterday she'd shown an emotional side that'd raised his concerns, but he still believed she was as motivated as he to find the killer.

Someone who'd now killed four men within a few weeks. Anders Beebe had been shot several times in the chest. His blood covered the floor of the kitchen, and faint spray coated several cabinets.

"This scene seems different than the other scenes," said Mercy. "It feels rushed. Like he didn't find what he expected when he entered the house. No one else was shot to death in their kitchen. Even with Jefferson Biggs, it appeared they had a drink before he became suspicious."

"I agree," said Eddie. "Especially since Anders fired a weapon at our suspect. Our guy was the aggressor in our other scenes. What went wrong this time?"

"Come look back here." Truman gestured for the agents to follow him. They trailed him down a long hallway to a small room at the back of the house. In the closet a gun safe stood wide open. And full of guns.

"He didn't take the weapons." Mercy looked stunned. "Was he scared off?"

"Anders Beebe's sister showed up at five this morning to drive him to Portland for a doctor's visit later this morning."

"All the way in Portland?" asked Eddie.

"A cancer specialist."

"Oh." Agent Peterson pushed on the nose of his glasses. "So it's possible she interrupted something."

"She said her brother was warm when she found him, but she didn't hear anyone else or see anyone leave."

"How about another vehicle?"

Truman shook his head. "Did you see the number of cars out front? Most of them look like they haven't run in thirty years." Anders Beebe had liked to tinker with vehicles, and he'd never turned away a car that someone wanted to simply drop off and forget. The front acre of his property was a vehicle graveyard. "His sister said it was dark, and she didn't even look at the other vehicles. She's used to driving around several dozen cars to make her way to his home."

"Perfect camouflage to park his car," muttered Mercy. "Is anything missing from the home?"

"The sister said she doesn't know. She comes to Anders's home about once every other month, and she claims it's always a mess." Truman looked around the room and agreed. Boxes and bins were haphazardly stacked along every wall. Mercy flipped open the lid of the one closest to her and glanced inside.

"Towels," she said. "I guess no one wants to run out of towels. Ugh. They stink." She closed the lid. Distaste crossed her face.

Truman understood why her reaction to Anders Beebe's prepping was completely different from her reaction to his uncle's. His uncle had been neat and organized and clean. This house was a fire hazard of piles and emitted a bad, sour smell. As if damp things hadn't dried out in a few years. His uncle's home was a palace compared to this.

"Where's the bathroom?" Mercy asked.

Truman had been waiting for her to ask. He was surprised it hadn't been the first thing she'd asked when she arrived, and suspected she'd simply been biding her time. He pointed across the hall, and she and Eddie crossed out of the room. That familiar lemon scent reached Truman as the agents passed him. A spot of sunshine in the gloomy home.

No way is that Agent Peterson's scent.

The two agents stared at the broken bathroom mirror for several seconds. "Are there any more?" Mercy asked, her green gaze meeting his.

"That's the only bathroom. I haven't found any other small mirrors."

"This is different too," Eddie added. "It's barely cracked. The other mirrors were destroyed."

Mercy stared at the mirror. "Is it because he was interrupted? Or his heart wasn't in it? What if it's been cracked for decades?"
"Could someone else have done it?" Truman finally asked what he'd been thinking since he first walked the scene. "Do we have a copycat? Nothing is quite what we expected."
Mercy and Eddie exchanged a glance. Both gave small shrugs. They appeared as stumped as he was.
"We'll treat it as being connected," said Eddie. "But we can't rule out that any of these crimes were done by more than one person."
"Is the sister still here?" Mercy asked.
"I think so. One of the county deputies was walking the property outside with her, looking for anything missing or odd." He led the agents out of the house and paused on the front porch, looking for Jane Beebe.
"What a bunch of junk," Eddie said, looking over the sea of vehicles. "I understand liking to tinker with cars and even collecting cars, but this is hoarding. Just like inside. These cars are a bunch of crap. Probably a half-dozen environmental laws are being broken too."
Truman silently agreed. Most of the vehicles were covered in rust. Windshields and wheels missing.
"Another man's treasure," said Mercy.
"He's lucky he doesn't have close neighbors and that the vehicles aren't visible from the road," Eddie added. "I don't envy the people who have to clean this up."
"Maybe they'll find a trunk full of gold," suggested Mercy.
"Good luck," said her partner.
Excerpt. ©A Merciful Death. Posted by arrangement with the publisher. All rights reserved.
Giveaway:

Ebook: A MERCIFUL DEATH (Mercy Kilpatrick) by Kendra Elliot
To enter Giveaway: Please complete the Rafflecopter form and post a comment to this Q:

What did you think of the excerpt spotlighted here? Leave a comment with your thoughts on the book…
Meet the Author: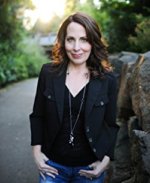 Born and raised in the Pacific Northwest, Kendra Elliot has always been a voracious reader, cutting her teeth on classic female sleuths like Nancy Drew, Trixie Belden, and Laura Ingalls before proceeding to devour the works of Stephen King, Diana Gabaldon, and Nora Roberts. Now a finalist for the Golden Heart, Daphne du Maurier, and Linda Howard awards, Elliot shares her love of suspense in her Bone Secrets series. She has a degree in journalism from the University of Oregon and still lives in the Pacific Northwest, with her husband and three daughters.