Today it is my pleasure to Welcome romance author
Cheryl Harper
to HJ!

Hi Cheryl, welcome 🙂
What would you say is your motto or maxim as a writer?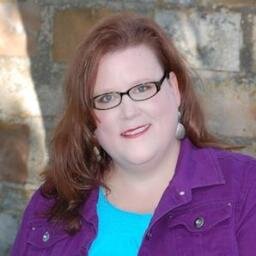 I like to write what i like to read, so maybe "a smile and happily ever after."
Would you rather… visit the world 100 years into the past or 100 years into the future? Why?
Oooh, hard question! 1914 or 3014…I'd have to go future. First, because 1914 would be a tough time, but when I think about how technology has changed in just my lifetime, I can't even imagine what life will be like that far into the future. And I'm curious!
Let's talk about your newest release: A Minute on the Lips
If you had to summarize the book for the readers here
Small town sheriff Andrea Jackson has to find who broke in to the Country Kitchen and stole the chili cook-off champions trophies, recipes, and very important items in the safe while running for re-election and dodging the very handsome and way too charming newspaper editor who is looking for the front-page story.
Please tell us about the characters in your book?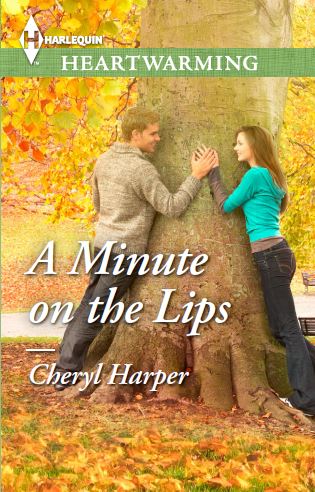 Andrea Jackson is a hometown girl who left to make a difference with the FBI. After her grandmother falls, she comes home to Tall Pines, a place that just doesn't fit her very well. She's excited to have a real case to work on. She's a lot less excited to be running for re-election at the same time.
Mark Taylor is a newcomer to Tall Pines. He's editor of the Times and enjoys lots of free time to recover from burnout. And it doesn't hurt that he's the town's most eligible bachelor. He understands Andi's drive to make a difference.
As you wrote your protagonist was there anything about them that surprised you?
Characters surprise me all the time! I think they start out as sort of flat placeholders, but as the story goes they take on shape. Coming to understand why Andi would leave home was the most important piece of the story, and from that i learned all kinds of things, like she prefers to knit with loud colors. I like characters with unexpected hobbies and interests.
What scene did you most enjoy writing? Why?
Any time the hero and heroine are together, I'm happy. They're funny and sparky.
She didn't turn to face him, but he stood close enough that she could smell clean clothes and warm man. It was a good smell. Andi licked her lips and said, "I am busy here, Mr. Taylor. We can chat momentarily."
When she braved a glance his direction, his lips twitched and he gave her a small salute. "I live to serve, Sheriff. Although I am going to enjoy having the shoe on the other foot."
"What do you mean?" Andi asked.
"I mean you'll be the one asking questions this time. Maybe I'll be easier to work with than you are." He crossed his arms over his chest and waited for her answer.
She forced her shoulders back down to their normal spot and fought the urge to fidget with her shirt. "Of course, the fact that I wear a badge and gun will help you make a decision." He whistled and went to sit at the counter.
What scene was the hardest to write? Why?
Andi's rival for sheriff, Ray Evans, is not a fan of hers. I worked on this one because he's not a bad guy but they're in conflict so they have to disagree. It seems easier to write conflict with a clear bad guy!
He patted the dog again and leaned back. "But I didn't. You and I both know I don't need dirty tricks to win this election. And I don't think you're looking for pranksters." He stood. "Now I've done my good deed for the day. I've helped the less fortunate. So if you don't have any more questions, I think you ought to be on your way chasing down the next lead. Good news is you won't have to do this much longer, hon. When I win, you'll be free to find something you're better at than bein' sheriff."
Andi didn't move from her spot on the railing. "The thing is, Ray, I only have your word. Why should I believe you? I know you want to win. And I don't think there's anybody in this town better suited to pull this off without a hitch. You have motive and means." Andi shrugged. "Did you have opportunity?"
She might have seen a gleam of respect in his eyes, but that had to be a trick of light. Andi wouldn't swear to it and he would have denied it if she'd asked, but Ray sat back down.
"Well, now, Andi, I wasn't sure you had it in you, but I see you won't take no for an answer." He shook his head. "Maybe I should have hired you. Too bad you decided to show off that day. Seemed a little too much like your daddy."
Who would you cast in the role of your characters if your book was optioned for a movie?
In my head, Mark has been and will be Jeremy Renner. The heroine is trickier but I do love Sandra Bullock. If she doesn't like this heroine, I will totally write her another one.
If you could have given your characters one piece of advice before the opening pages of the book, what would it be and why?
Just go with it! I think both Andi and Mark do what I spend so much time doing: working and working and working to try to make things turn out the way I want them to. Hard work matters but they could both stand to learn to enjoy the journey. This is advice I need to take to heart too!
What are you currently working on? What other releases so you have planned for 2014?
Right now, I'm working on another book set in Tall Pines, exes reunited by the ladies at Shady Pines and a very cute rescued dog. Otherwise, I just released a novella called Miss Chance, which is a sweet romance set in a small town and it's about makeovers and second chances.
Thanks for blogging at HJ!
Giveaway: I'd like to giveaway

one copy (print or digital) of A Minute on the Lips.
To enter Giveaway: Please complete the Rafflecopter form and Post a comment to this Q:

What do you love about small town romance?
Except
"He can't go to dinner because his mother's in town." Andi looked up as her phone beeped again. "So I'll see him tomorrow, find out if he has any new leads, and it'll be good." She smiled nonchalantly. Or tried to.
His answering text was one word: And?
Andi didn't know how to pass along rolling eyes in a text so she sent back, And what? Andi could picture his smirk when he got her message.
And you'll miss me until then, right? Andi snorted. Gram raised her eyebrows, but Andi didn't explain. She texted back, Not nearly as much as you'll miss me.
She dropped the phone on the couch cushion, satisfied that she'd gotten the last word in. When it beeped again, Andi shook her head. She liked that he texted. She liked that he spelled out words fully instead of relying on stupid strings of consonants. But he might be too smart. She'd probably never get the last word in.
When she read his answer, Andi decided she didn't care so much this time.

I'm afraid you may be absolutely right.
Book Info:
There are no secrets in Tall Pines…
Sheriff Andrea Jackson can't afford to become the subject of small-town gossip. With an election coming up and her job on the line, public opinion is crucial. That means keeping her distance from newspaper editor Mark Taylor.
Effortlessly handsome and dangerously charming, Mark is hard to resist, but his sudden interest makes Andi wonder if his dinner invitations are for business or pleasure. Andi has to admit she could use his help in solving a local theft, but working with Mark would make her the talk of the town, or worse…it could land her on the front page.
Book Links:
Author Bio
Cheryl Harper, author of "Love Me Tender" in the Kiss Me anthology, Stuck on You, Can't Help Falling in Love, and Santa, Bring My Baby Back for Avon Impulse and A Minute on the Lips for Harlequin Heartwarming, discovered her love for books and words as a little girl, thanks to a mother who made countless library trips and an introduction to Laura Ingalls Wilder's Little House stories. Now she spends her days searching for the right words while she stares out the window and her dog snoozes beside her. For more information (and giveaways!), please visit http://cherylharperbooks.com.
Website | Facebook | Twitter |