Today it is my pleasure to Welcome author
Nancy Thayer
to HJ!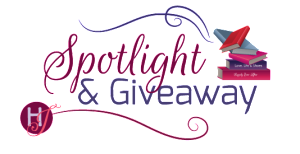 Hi Nancy and welcome to HJ! We're so excited to chat with you about your new release, A Nantucket Wedding!
Please summarize the book for the readers here: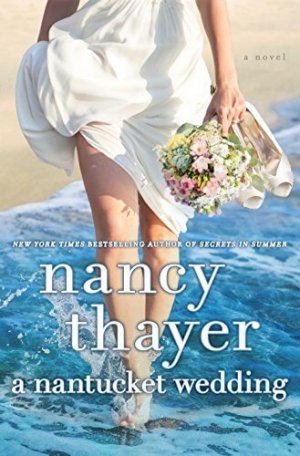 A Nantucket Wedding is about second chances. . .and third chances, too.
Alison, 55 years old and widowed, is going to marry wealthy entrepreneur David at a posh Nantucket island resort. This will be a dream wedding. . .won't it?
Alison is opening David's Nantucket house for the summer so that her grown two daughters and David's son and daughter can meet and become friends.
Alison's older daughter Jane, a stressed-out lawyer in NYC, is unhappy with her marriage to Scott. When she comes to the island, she risks being a little too friendly with David's seductive son Ethan.
Felicity, a young mother with a pompous husband, suffers from low self-esteem, especially after she discovers her husband might be cheating on her.
Jealousy, infidelity, disappearances, romances, and plenty of surprises—A Nantucket Wedding has all these and more on the idyllic island of Nantucket.

Please share the opening lines of this book:
Alison had no trouble spotting her younger daughter in the crowd milling around the ferry's blue luggage racks. Felicity was the one who looked like an 1890s Irish peasant. She wore a flowing skirt undoubtedly made from an Indian bedspread, a lace blouse, a brightly colored shawl, and Birkenstock sandals.
Please share a few Fun facts about this book…
Nantucket loves dogs! Our local rescue shelter held a fund-raising auction and Jeff Lee bid a huge amount of money ($3,000) to have the names of his dogs, Henry and Charlie, used in A Nantucket Wedding. He brought his dogs to meet me and they were so charismatic, they became characters in my book.
Nantucket is a top wedding destination. We have magazines devoted solely to Nantucket weddings. We have fabulous wedding photographers, florists, planners, caterers, and especially in June and September, our streets are full of brides and their parties in amazing dresses. The down side? Many brides opt to marry on the beach, forgetting that rain and wind are often part of the Nantucket experience.
I often use my own children as models for my characters. My son is much like Jane at the beginning of the book, a workaholic wearing Hermes, and my daughter is much like Felicity, trying to save the world by wearing nothing but recycled clothing. I think I write so much about family in my books because after all these years I still can't understand how my children became who they are!
Please tell us a little about the characters in your book. As you wrote your protagonist was there anything about them that surprised you?
Alison, our older bride, is much like me: she has an boundlessly optimistic if slightly unrealistic view of her two grown children. Like many mothers of all ages, she puts the happiness of her children before her own. She tends to worry about her daughters instead of enjoying her own good fortune. When David's children arrive and both families don't effortlessly blend, she wants to fix everything. While writing this book, I was surprised to find that not only the rest of the family but Alison, too, learns how to seize the day and be the sunshine.
Jane, the older daughter, has always been the good, reliable one. Jane learns how to loosen up and let go, just a little. Felicity, the younger daughter, wants to be the perfect wife to her brilliant and arrogant husband. Over the course of the Nantucket summer, she learns to find strength and a streak of rebelliousness in herself.
If your book was optioned for a movie, what scene would you use for the audition of the main characters and why?
"It seemed absolutely perfect, even necessary, for the three women to drive to the Wauwinet in Jane's rented Mini Cooper convertible. Alison sat in the passenger seat, loving the sun on her face and the wind in her hair, as Jane drove along winding Polpis Road.
In the back, Felicity was pouting. When Alison had picked up Felicity after her massage, she'd pointed out that Felicity's skin was still oily and her dress was clinging to her. Alison suggested that she run the sundress through the wash while Felicity took a quick shower and put on one of Alison's floaty summer dresses.
Felicity was insulted. She said Alison didn't approve of Felicity's clothes, didn't think her clothes were good enough to wear to lunch at that posh place. Her mother had never understood Felicity's commitment to living a life centered around saving the environment! After her shower, however, she'd slipped on one of the sundresses, a loose crinkle cotton in azure which Felicity refused to admit looked lovely even though she couldn't help staring at herself in the mirror. It was difficult, Alison knew, to be pulled between parent and spouse, and Felicity, more than Jane, had always been the child who wanted peace and friendship among everyone she knew. Alison suspected Felicity was trying not to feel guilty about loving this dress.
On the other hand, behind the steering wheel, Jane was practically shining with delight. If Alison didn't know better, she'd think her oldest daughter was on some kind of drug. Jane wore an expression of bliss on her face, and Alison didn't think it was caused by the scenery.
"You're in a good mood today," Alison observed.
"Oh, I know," Jane replied, laughing, not saying why.
Alison suspected she knew the reason: Ethan had undoubtedly flirted with Jane while they made the bread. She remembered the days when she'd been Jane's age, an old married woman missing the chemical high that a simple smile from a handsome stranger could provide. Even a wolf whistle from construction workers would make her endorphins light up. Alison thought Scott was a wonderful husband, but probably not very romantic."

Excerpt. © Reprinted by permission. All rights reserved.
This scene would show the three women at the beginning of the summer. Felicity, the younger daughter, has reverted to her baby princess role. Jane, the older, has just been flirted with by a cute man for the first time in years. Alison, the mother, is delighted to have her girls together with her for the first time in months. She's amused by their differences.
What do you want people to take away from reading this book?
All my books are inspired by experiences in my life, events shared with friends and family, moments when we've laughed or cried together. A Nantucket Wedding is my thirtieth novel, so I think—I hope!—I've learned a few things. I hope my readers will, first of all, find pleasure from reading this book, a special moment in their lives when they are lifted away from daily complications into a world much like theirs—a world with a happy ending. I hope my readers will nod their heads knowingly, agreeing that families are complicated and often difficult, but that day by day, love really does conquer all.
What are you currently working on? What other releases do you have planned for 2017?
I'm right in the middle, or I should say the muddle, of next summer's novel about best friends, coming home, and learning that real life is often better than our dreams. The working title is Surfside Sisters.

Thanks for blogging at HJ!
Giveaway:

Print copy of Nancy Thayer's A NANTUCKET WEDDING
To enter Giveaway: Please complete the Rafflecopter form and Post a comment to this Q:

Do you believe people can change, really change? Have you seen this happen in your own lives?
Book Info:
A few years after losing her beloved husband, Alison is doing something she never thought she would do again: getting married. While placing the finishing touches on her summer nuptials, Alison is anxious to introduce her fiancé, David, to her grown daughters: Felicity, a worried married mother of two, and Jane, also married but focused on her career. The sisters have a somewhat distant relationship and Alison hopes that the wedding and the weeks leading up to the ceremony will give the siblings a chance to reconnect, as well as meet and get to know David's grown children.
As the summer progresses, it is anything but smooth sailing. Felicity stumbles upon a terrible secret that could shatter her carefully cultivated world. Jane finds herself under the spell of her soon-to-be stepbrother, Ethan, who is as charming as he is mysterious. And even Alison is surprised (and slightly alarmed) by her new blended family. Revelations, intrigue, resentments—as the Big Day approaches, will the promise of bliss be a bust?
Against the gorgeous backdrop of the sunswept island of Nantucket, Nancy Thayer sets the stage for a walk down the aisle no one will ever forget.


Meet the Author: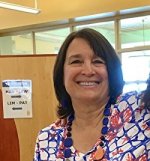 I grew up in Kansas, surrounded by prairie, but thirty-five years ago I came to Nantucket to visit a friend who introduced me to the love of my life. Charley and I have now lived on Nantucket for 33 years–year-round, as we say, so I have a special feeling for this island and for the people who come here. I love the island most in the winter when the waves crash dramatically on the shore.
I have a bachelor's and master's degree in English literature from the University of Missouri at Kansas City, and I still go to KC often to visit my darling baby sister, who inspires many of the characters in my book. Yes, she is blond, and yes, she is 9 years younger than I am. I still love her.
For a few years, I taught freshman English in several states, and had short stories published in literary reviews. My first novel, Stepping, was published by Doubleday in 1980, and started me off on the career I've always wanted. I was a Fellow at the Bread Loaf Writers' Conference in 1980 and in 2015, I received the RT Career Achievement Award.
I've published 29 novels–all available on amazon–including Secrets in Summer, The Island House, The Guest Cottage, Nantucket Sisters, and Island Girls. A Nantucket Wedding will be my 30th. Champagne for everyone!
When I'm not writing novels–all 29 are available on amazon–I'm walking the beach with my husband or entertaining our 4 grandchildren & their parents & our friends. All my novels are about family and friendships, which I believe are the foundation of a happy, if complicated, life.