Today it is my pleasure to Welcome author
Synithia Williams
to HJ!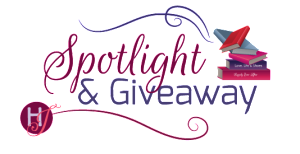 Hi Synithia and welcome to HJ! We're so excited to chat with you about your new release, A New York Kind of Love

!
Please summarize the book for the readers here: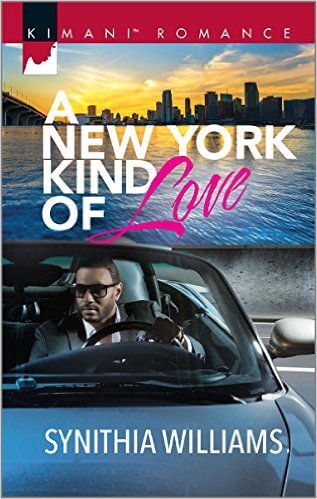 A New York Kind of Love is a fun romance where a small town nurse gets the experience of a lifetime to spend a weekend in New York with one of Hollywood's biggest stars. Much to their surprise sparks fly, and at the end of the weekend neither can let go.

Please share the opening lines of this book:
"Congratulations, Faith Logan. You're the lucky winner of a weekend in New York with Irvin Freeman!"
Faith jerked her cell phone away from her face, frowning at the unfamiliar number on the screen. This had to be a joke.
Please share a few Random facts about this book…
First, my hero in A New York Kind of Love is from the U.K. and therefore it's probably no surprise that I based him off of Idris Elba. I am a big fan (as are most women) and it was fun to imagine him as on of my main characters.
Second, I never thought my southern accent was very pronounced, but every time I've visited New York I've gotten comments on it or questions about where I'm from (not in a bad way). I find that funny, so I had Faith experience some of the same during her once in a lifetime trip.
Third fun fact, this story started off as a novella that I had no intention of trying to publish. Kimani held a pitch contest and I used the pitch for this story and when they requested the full I had to hurry up and turn the novella into a novel.
Please tell us a little about the characters in your book. As you wrote your protagonist was there anything about them that surprised you?
The heroine is Faith Logan. She left her high paying job in Houston to return to small town South Carolina and a lower paying job in order to take care of her sick parents. Due to a set of unforeseen circumstances that left her parents in financial trouble, Faith likes to keep her family business private and is wary about accepting outside help. She's taken care of others for so long she finds it hard to take time for herself. The weekend in New York is her first time in two years to relax and enjoy.
The hero is Irvin Freeman. Irvin left the UK to escape the pain of his childhood and through a set of incredible circumstances rose to fame as an actor. Now he's one of Hollywood's most sought after men and still isn't quite comfortable with his superstar status. Though he's always in front of the media, he's a private person and plans to keep his distance from Faith during the weekend. Instead, he falls for a sweet southern girl.
I'm always surprised when I write a protagonist. I have a general idea of my characters when is start, but by the end of a book I learn new things about them.
The First kiss…
Faith and Irvin's first kiss is in the back of a limo on the way to a night club. She thinks his attraction to her is because he's playing the part of an interested date for the weekend. Irvin shows her that his attraction is all real. The sparks fly and if it weren't for paparazzi in the vicinity, they would have done a lot more than kiss.

Did any scene have you crying or laughing (or blushing) while writing it?
I had fun writing Faith's excitement over meeting other celebrities and Irvin's reaction because she was lukewarm when she met him. Women are usually overly excited when they meet Irvin, and Faith didn't want to be a fainting fan-girl when they first met. Below is a snippet of Faith meeting one of her favorite evening news anchors.
The elevator stopped and the doors opened. As they prepared to get off, a guy moved to get on. She recognized him as Lincoln Harris, the anchor of the news show she watched every week with her parents.
Faith grabbed Irvin's shirt with one hand and pointed at Lincoln. "Oh my God, it's you!"
Lincoln's eyebrows rose, and he smiled behind his signature dark-framed glasses. "It's me."
"I love you! My mama is gonna flip when I tell her I saw you. We watch you every weekend." She turned to Irvin and grinned. "Can you believe it? It's Lincoln Harris." She spun back.
Lincoln looked at Irvin and held out a hand. "Good to see you, Irvin. Good luck with the premiere tonight."
"Thanks, Lincoln." He placed a hand on Faith's back. "This is Faith Logan. She's my date for the weekend."
"Lucky you," Lincoln told Irvin with a wink. He wasn't in one of the signature suits he wore behind the news desk. Instead, he wore a plain white T-shirt and dark jeans. The gray hair at his temples only added to his sophistication.
It was nice meeting you, Faith," Lincoln said, holding out his hand.
"Same here, Lincoln." Faith took his hand and pumped it up and down, giving him a big grin as he got on the elevator and they exited.
"You're excited to meet every other celebrity but me," Irvin said with a laugh. "I'm starting to get offended."
"Oh, please. I was excited to meet you. But I watch Lincoln every week. He's part of our routine."
If your book was optioned for a movie, what scene would you use for the audition of the main characters?
Always the scene when they first meet because that's when the first sparks show up. If I were lucky enough to have a movie out of a book, I'd like to see two actors who can portray that immediate spark between the characters.
Coming from the UK, he'd never understood the girl-next-door thing that American men went for, at least not until this moment. This woman made him think of barbecues, bike riding and picnics. All that down-home stuff Hollywood portrayed in their good ole American films.
He slowly stood and grinned. The weekend wasn't going to be as bad as he had originally thought. He'd still stick with the "look but don't touch" approach, but at least this woman was nice to look at.
She stopped talking and turned his way. The smile on her face froze, then became stiff around the edges. She took a deep breath and just watched him for what felt like hours, but was probably just a few seconds. He waited for the excitement, frantic fanning, shriek of joy and tears. He was usually good for a tear or two.
They never came. Instead, she calmly walked over and held out her hand. "It's nice to meet you, Irvin."
That accent… Hers was a slow, husky drawl that wrapped around him and made him want to hear it whisper his name. He normally didn't care much for Southern accents, but he could listen to hers all night.
He took her hand in his. "The pleasure is all mine."
If you could have given your characters one piece of advice before the opening pages of the book, what would it be and why?
I'd yell a Faith to get her but on the plane and go! Her life will change dramatically after this trip and she almost didn't go because of her sense of duty to her parents.

What are you currently working on? What other releases do you have planned for 2016?
I'm working on my second Kimani novel entitled A Malibu Kind of Romance. The hero in that novel is Irvin's friend, R&B superstar Dante Wilson. I'm having tons of fun watching this musical play boy fall in love. That's scheduled for release this summer.

Thanks for blogging at HJ!
Giveaway:

Ebook: A New York Kind of Love by Synithia Williams (Amazon)
To enter Giveaway: Please complete the Rafflecopter form and Post a comment to this Q:

If you were to win a trip anywhere in the world with a celebrity, what city would you choose for the prize location and which celebrity?
Excerpt from A New York Kind of Love:
"Congratulations, Faith Logan. You're the lucky winner of a weekend in New York with Irvin Freeman!"
Faith jerked her cell phone away from her face, frowning at the unfamiliar number on the screen. This had to be a joke. Her eyes darted to the two other nurses sitting around the nurses' station. Neither appeared to be concealing a smile. There were no covert glances her way to see if they'd duped her with some elaborate prank. She looked up and down the hall, but as usual for a Wednesday in Laurel County, South Carolina, the labor-and-delivery ward of the hospital wasn't very busy. Only one mother who'd had a baby earlier that day was walking down the hall. Dorothy, the older nurse, even stood and left the station to check on the mother, instead of sticking around to hear if Faith fell for the joke.
She put the phone back to her ear. "Excuse me?"
"You heard correctly," said the overly bright voice on the other end. "You won the grand prize in the contest held by Starting Over, Irvin Freeman's foundation to raise alcohol awareness. Out of the thousands of entries accompanying donations to the foundation, your name was drawn. You are the lucky woman chosen to spend a fabulous, all-expenses-paid weekend in New York City with Irvin Freeman. Your prize includes a makeover, and you will be Irvin's date for the premiere of his new movie, Running from Murder!"
The woman's voice rose with each word until she sounded like a speaker on the stage at a "gee, life is great" high school prom.
"Is this a joke? I'm at work, and I really don't have time for jokes."
There was a pause before the voice continued in its prom-queen tone. "This is no joke, Ms. Logan. Don't you remember entering online?"
Faith frowned and tried to remember entering a contest. All her money went to her parents' medical bills and household expenses. She didn't have extra money to donate to the foundation or extra time to enter a contest.
Except for that one time…
She spun around to glare at the nurse closest to her. Marie, her best friend since she'd moved home two years ago and the person who'd helped her land the job at Laurel County Hospital, flipped through a magazine. Faith nudged Marie with her foot. When Marie looked up, she nailed her with a "this is your fault" look. She'd known it was a bad idea when Marie urged her to enter. At the time it had seemed like a good idea to contribute a few dollars to a worthy cause. Never in a gazillion years had she expected her name to be chosen.
Marie held out her hands. "What's wrong?"
Instead of answering Marie, Faith responded to the woman on the phone. "Yeah, I remember entering that contest. I just didn't expect to win. What weekend is that? I don't even know if I can go to New York."
Marie's dark eyes widened, and she jumped from the chair to bounce on the balls of her feet next to Faith. Even without her Tweety Bird scrubs, Marie would look like a woman far younger than her thirty-three years. Her pixie cut and always-smiling features in a dark brown heart-shaped face made her instantly likable.
"Can't go?" The voice lost some of its peppiness. "Ms. Logan, this is the opportunity of a lifetime. You will be the envy of all women. A five-star hotel near Times Square…"
Faith tuned out as the caller went through all of the reasons—some of them valid—why she should go. Excitement tickled her insides, and she felt the urge to bounce around like Marie. But the cold, hard reality of her life tamped it down. Reality had smacked her in the face when she'd given up her fantastic job, lost what she'd thought was the guy she'd one day marry and moved from Houston back home to take care of her parents.
She wasn't bitter—that particular emotion was a drain on energy she couldn't afford to waste. She'd give it all up again if she had to. But going out of town right now was out of the question. Her mind raced with all the reasons this wouldn't work: Who would watch her parents while she was gone? What if it was a weekend she was scheduled to work? All of her leave was used up from taking her mama to doctors' appointments. What would she wear? Her "new" clothes were two years old and were the complete opposite of stylish or trendy. Unless scrub chic suddenly became the fashion rage.
Excerpts. © Reprinted by permission. All rights reserved.

Book Info:
Bright lights, big passion…
Winning an all-expenses-paid weekend in New York with Hollywood's sexiest heartthrob makes Faith Logan the envy of women everywhere. This small-town nurse has too many responsibilities, including caring for her aging parents, to be interested in fame or status. But as the sensual celebrity escorts her to exclusive Manhattan nightclubs and glitzy movie premieres, Faith is falling fast for the genuine, charismatic man behind the slick media image.
More used to fanatics and groupies, Irvin Freeman is surprised and intrigued by Faith's down-to-earth personality. One impulsive kiss turns their private flirtation into public news. But paparazzi and crazed admirers are making her doubt their potential as a couple. Will the pressures of fame cause their love to fade before he can convince her they've found their own real-life happy ending?
Buy Links: Amazon | B & N | Google Play | iTunes | Kobo


Meet the Author: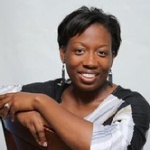 Synithia Williams has enjoyed romance novels since she was 13 years old, so it's no surprise that she began writing her own. When she isn't reading or writing, she's working on water quality in the Midlands of South Carolina. She lives with her husband, Eric, and two boys.
Author Links: Website | Facebook | Twitter | Goodreads