Today it is my pleasure to Welcome romance author
Anna Sugden
to HJ!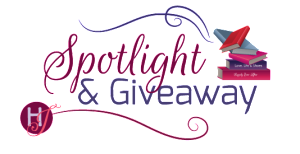 Hi Anna, welcome 🙂
What would you say is your motto or maxim as a writer?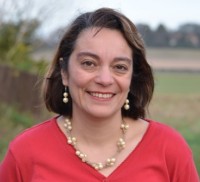 To be true to my heart and write the books I want to read, even if the publishing world isn't quite there with me. When I started writing about hockey player heroes, I was told categorically that no-one would buy them. Still, in my heart I believed that readers would fall in love my warriors of the ice, some day. Thanks to authors like Susan Elizabeth Phillips, Rachel Gibson and Deirdre Martin, who paved the way for heroes who are sports stars, my publishing dream came true and my boys are being released for readers to enjoy.
Would you rather… visit the world 100 years into the past or 100 years into the future? Why?
Tricky question! The world of 100 years ago was a fascinating time in English history – the start of the World Wars period – full of horror, for sure, but also full of change, especially for women. Also full of romance and courage and heroism. One day, I hope to write a book set in that period.
That said, it was also a tough time to live. Things didn't progress much for us even up until when I was born in the 60's – I remember outdoor loos, no phone in the house (rushing out to the phone box with your coin), little central heating and doing your laundry in a twin-tub! Not to mention rationing and limited food availability. Sadly, I admit to loving my creature comforts!
On the other hand, I can't imagine what things will be like 100 years from now. How technology will have progressed. Our baby grandson will be 100! I'd love to see how his life turned out. It would also be exciting to see how the world has changed – or would it? I have a fear that as people grow ever more self-centred and radical, as well as having so much at their fingertips, that the future may not be as bright as we'd like. I hope it will be for our grandson and his future family, but who can tell?
And, you know, there is something a little spooky and unsettling about knowing too much about what is yet to come. So, long answer short – I think I'd choose the past and let the future be.
Let's talk about your newest release: A Perfect Trade
If you had to summarize the book for the readers here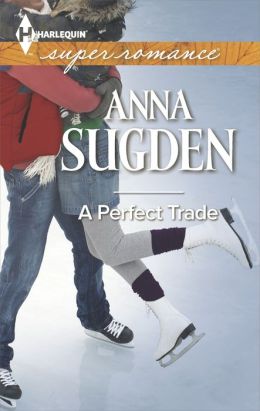 Tru and Jenny were high school sweethearts, until Tru betrayed Jenny's trust. Although he did it with the best intentions, the result was devastating and she's never forgiven him. In A Perfect Trade, Tru finally gets the chance to try and make up for his terrible mistake. If she'll let him!
For Jenny, she finally has the chance to break free from the horrors of the past and try to achieve her dreams. Unfortunately, the only way she can do that is with Tru's help. She's already suffered because he thought he knew best – can she trust him to have learned from his mistake?
Please tell us about the characters in your book?
Tru Jelinek is a defenceman for the New Jersey Ice Cats and he is the best friend of Jake 'Bad Boy' Badoletti (from A Perfect Distraction). Tru is also the second oldest of the four Jelinek brothers, so he has plenty of bossy, older brother tendencies. Especially since he had to be responsible for his brothers from an early age, when his father walked out on his mother. Over the years, he's turned into the family fixer and that extends to those he cares about. He also wants everyone to be happy, so he's always trying to make things right for people. Unfortunately, that along with his typical male belief that he knows best, can lead to trouble.
Jenny Martin is one of my favourite characters in that she's not what she seems. And the more you peel away the layers, the more there is to discover. A former puck bunny, she isn't your typical hockey groupie. She's smart, confident, knowledgeable about the game and has become a respected member of the hockey community. But behind that confident facade is a vulnerable woman with a terrible past, who still dreams of a future that includes love.
As you wrote your protagonist was there anything about them that surprised you?
My characters always surprise me! I think I know them well, then they tap me on the shoulder and point out something I hadn't realised! In this book, both Tru and Jenny surprised me with their resilience. It would be easy for them to act like victims, but each time life threw them a curve-ball, they picked themselves up and forged ahead.
What scene did you most enjoy writing? Why?
The scene in the diner. Both Tru and Jenny have, for different reasons, returned to an old bolt-hole they used to frequent when they were dating. Tru sees that Jenny is clearly upset about something and, as usual, decides to try and fix things for her.
The dialogue flowed so quickly, I could hardly keep up with them! (Yes, I hear voices!) I loved the way they interacted, the thrust and parry of their conversation and that constant, underlying sexual tension! (see below in excerpt)
What scene was the hardest to write? Why?
This is a tough one to answer without giving away spoilers for the story – so let me just say that there are a couple of scenes of Jenny's, where things aren't going her way as she tries to achieve her dream, which were extremely hard for me to write. In large part, because I had to relive my own personal experience. The circumstances were totally different, but the outcome was the same. Cryptic enough? 🙂
Who would you cast in the role of your characters if your book was optioned for a movie?
This is always a tough question! Jenny was actually inspired by the Susan Sarandon character in Bull Durham. As much as I love Susan Sarandon, I think the actress who played Jenny would need a stronger layer of vulnerability running through her. Reese Witherspoon would probably be a good fit because she has the ability to play those multi-layered characters.
For Tru, I always had in mind the kind of honourable, honest player that Joe Sakic was. Plus he had the right kind of look. As for the actor to play him, I'd like someone with a Slavic look to them, so either Viggo Mortensen or Mads Mikkelsen.
If you could have given your characters one piece of advice before the opening pages of the book, what would it be and why?
Beware, Fate has a wicked sense of humour – especially when it comes to people who think they have everything under control!
What are you currently working on? What other releases so you have planned for 2014?
I'm currently working on book 3 in the series – tentatively titled A Perfect Catch – which is Tru's older brother Ike's story. He and Tracy (She's Maggie's sister – from A Perfect Distraction) will be locking horns in a very different second chance at love story! Fingers crossed, that should be out in Feb 2015.
Next up after that is reader favourite, JB Larocque. I'm already excited about the angst I'm about to put him through!
Thanks for blogging at HJ!
Giveaway:

A signed copy of A Perfect Trade. If you like my Facebook author page, I'll throw in an exclusive A Perfect Trade notebook.

Open internationally.
To enter Giveaway: Please complete the Rafflecopter form and Post a comment to this Q:

As you've probably gathered, I have the teensiest obsession with hockey *g*. Aside from going to games and watching them on TV, I read hockey magazines and articles, follow hockey blogs and podcasts and collect hockey memorabilia,. Oh and read and write books about hockey! Do you have a sport, a hobby, an interest that you are just a little bit obsessed about?
Excerpt
Tru had barely taken a bite of his burger when he caught a movement at the edge of his vision. Jenny's fork clattered to the table. She pushed her plate away and cradled her head in her hands.
Before Tru could question his actions, he was stand¬ing by her side—with no idea what to say.
"You're a long way from home." Were those gruffly spoken words the best he could do?
Jenny's back stiffened, but she didn't look up.
Where was her usual snappy comeback? Her lack of reaction worried him. Whatever was wrong, was bad. He had to do something to spark a response. "Didn't think this was your neighborhood anymore."
She lifted her head, glaring at him. "Excuse me?"
"Look around. No hockey players."
She raised an eyebrow. "You're right. At least, no good hockey players."
Ouch. Still, fire had finally flashed in her blue eyes.
He slid into the booth, opposite her.
"Go away, Truman. I'm eating."
"Uh-huh. And what was that you were doing when I came over? Praying?" He winced inwardly. He'd wanted a reaction, not to hurt her.
"You, of all people, should know I don't believe in God."
"My point exactly." He helped himself to a French fry.
"Hey, get your own fries."
"You used to be better at sharing." He plucked an onion ring from her plate and offered it to her. When she continued to glare, he shrugged and ate it himself.
Jenny stood, marched over to the waitress station and grabbed a bottle of ketchup. When she returned, she deliberately poured sauce over the fries and rings.
His heart kicked. She'd remembered he didn't like ketchup. "Now, that's just mean."
He went to collect his own dinner and returned.
Jenny rolled her eyes. "Do you always force your company upon women?"
"I never have to force anything. They flock to me."
"Like lemmings to a cliff?"
He grinned. "Not bad."
"I'm just warming up."
Book Info:
A win-win negotiation?
Truman "Tru" Jelinek's life is pretty much off the rails. With his professional hockey career on thin ice, and his personal life falling apart, he's ready to implement some serious changes. Helping Jenny Martin—the only girl he's ever loved—make her dreams a reality is a good place to start.
There's just one problem: Jenny doesn't want his help. She barely wants to speak to him. But Tru is prepared to negotiate a deal that even Jenny can't refuse. As trading favors turns into sharing passion, he has to face the truth that when it comes to Jenny, the game is far from over.
This is the second book in my New Jersey Ice Cats series.
Book Links:
Author Bio
Harlequin SuperRomance author, Anna Sugden, loves reading and writing happy endings as much as hockey! When not reading or watching hockey, she loves football, good food & wine, making simple cross-stitch projects, and collecting memorabilia, penguins and fab shoes!
A former marketing executive and primary teacher, Anna lives in Cambridge, England, with her husband and two bossy black cats. Learn more about Anna, her heart-warming romances and her shoes at www.annasugden.com . You can also follow her on Facebook, Twitter, Pinterest and on the Romance Bandits blog.
Website | Facebook | Twitter |