Today it is my pleasure to Welcome author
Alexa Rivers
to HJ!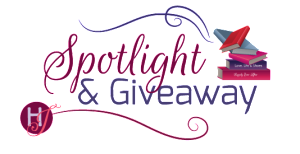 Hi Alexa and welcome to HJ! We're so excited to chat with you about your new release, A Place to Belong!

Hi! Thanks so much for having me here!

Tell us about the book with this fun little challenge using the title of the book:
I've just gone for the last word of the title since the whole thing is a little long!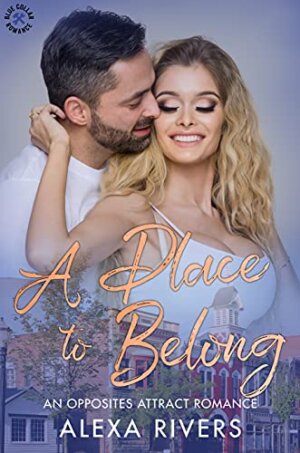 B is for banter
E is for emotional rollercoaster
L is for laugh-out-loud moments
O is for opposites-attract
N is for next-door-neighbors
G is for grump-a-licious
Please share the opening lines of this book:
I park my car outside a tidy house with cream-painted boards and a neatly kept garden, and I nod in approval. Yes, this could be home. Not a bad effort for something I found in a half-hour Google search before packing my things into the trunk of my Ford Focus and driving out of Clearwater, never to return.
Please tell us a little about the characters in your book.
Wyatt Dawson is a broody brick mason who has been burned by love before. He adores his mother and sister, has a marshmallow heart hidden under a gruff exterior, and happily embraces his sweet tooth.
Felicity is sweet but slightly scattered. She throws herself into everything a hundred percent, but isn't necessarily a great finisher of projects. She had an unconventional upbringing and now wants more than anything to find a place to belong.
Please share a few Fun facts about this book…
The hero, Wyatt Dawson, was named by my readers. They sent in suggestions, and I combined two of my favorite suggestions to create him.
The heroine, Felicity, is a ray of sunshine who writes twisted horror books. I love the idea of her working out all of her issues in her dark stories so she's upbeat and positive the rest of the time.
Wyatt and Felicity first meet because of his matchmaking mother, who 'accidentally' gives Felicity the key to Wyatt's house instead of the rental place next door, which she's actually moving into (his mother is the landlord for the rental place).
Felicity sees Wyatt naked within about thirty seconds of meeting him.
What first attracts your Hero to the Heroine and vice versa?
Well… she seems him naked within 30 seconds of meeting him, and there's a lot to admire, if you know what I mean.
But being real, she likes how steady he seems, and how he cares for his mom and sister. She grew up with a mother who uprooted them a lot and didn't give her a lot of affection, so she loves how he seems like someone whose loved ones could rely on him.
Wyatt tends to be a little broody, and Felicity is the opposite. She says the first thing to pop into her mind and is relentlessly optimistic. Plus, she brings him cookies and brownie, and the secret to his heart is through his stomach. He likes the life she seems to bring to everything around her.
The First Kiss…
Felicity steps back, beaming up at Brody, with papers clutched in her hand. Meanwhile, I fight the urge to slink away to a dark corner and hide. I didn't realize they knew each other, but I suppose I should have expected Brody to move in on her as soon as he heard she existed. It's hard to believe the jackass and I used to be friends. Still, even though I hate drama, I can't sit back and let the image of him with Felicity come true. I just can't. Perhaps I haven't wanted to admit it—and okay, I've been a bit of a dick—but Felicity is mine, and I'm not going to let him take her.
A few strides carry me to them, and then I slide my arms around Felicity, drawing her close, and kissing her full on the mouth. She squeaks in surprise, but her body softens against me the same way it did in my kitchen. She hums in the back of her throat and gives me her weight, trusting me to support her. I'll make myself worthy of that trust. My tongue delves into her mouth, partly because I can't help myself and partly because I want to make sure Brody knows how totally uninterested she is in him. She sighs, welcoming me. She tastes faintly of coffee and something sweet. Felicity probably always tastes sweet. It's her essence.
Her hands go to my chest and smooth over it, as though she's soothing a giant beast. I want to lean into her touch and purr, but damned if I'm going to let Brody see how lost I am over her. I pull back, separating our lips, then press a kiss to her forehead, securing her against me with one arm.
"I see you've met the honorable Officer Lang." I imbue the word 'honorable' with every bit of disdain I have for him, which is a significant amount.
Felicity blinks owlishly. "Yes, he fixed a permit problem for me."
I glance at Brody suspiciously. I should be the one to fix her problems. Not Officer Asshat.
If your book was optioned for a movie, what scene would you use for the audition of the main characters and why?
After we finish brunch, she asks me to escort her around the popular shops and eateries, and now here we are, outside the library. She's flitted in and out of nearly every building in the commercial area but wanted to save the best for last.
"It's gorgeous!" she exclaims. "Oh, my God. The arches. The windows. Those gothic vibes." She turns to me, eyes shining. "It's perfect." Then, she reaches for the handle and pulls. It doesn't open.
"Damn," I mutter. Unfortunately, I'd forgotten it would be closed on a Sunday. Her expression falls, making me feel like I kicked her puppy. "Sorry." I shrug. "I don't really use the library, so I don't know the operating hours."
Her jaw drops. "But libraries are the cornerstone of a community!"
I can't help but chuckle. "Have you ever heard of eBooks? They don't require a membership card, and you can access them anywhere."
She huffs, and cocks a hip, placing her hand on it. "Yes, and I love them, but they don't have the same atmosphere as a library. Libraries are where you meet book lovers who share your passion. Plus," she points a finger in the air with her free hand, "they smell like old books."
I grin. She's fiery when it comes to books. Noted. "Eh. I can take or leave the old book smell."
"Oh, my God." She spins away as if she can't bear to look at me, then turns back, her skirt flouncing around her knees. "I can't believe what I'm hearing. Who doesn't love old book smell? It's the best thing ever."
"I thought libraries were the best thing ever?"
She gasps, her hand going to her mouth, but then her eyes narrow. "You're having me on."
My lips twitch. "Am I?"
They narrow further, forming slits, and it's actually kind of adorable. "Yes," she declares, with confidence. "You are, because every reader loves old book smell."
"Okay," I relent. "You got me."
"That's right, I did." Her smile is smug, and when she playfully shoves my arm, a zing of something jolts through me.
If your hero had a sexy-times play list, what song(s) would have to be on it?
Oh man, this is a hard one. Pun not intended, but fully embraced,
Okay, so there's a karaoke scene that precedes the first sexy-times scene in the book, so I'll have to choose the song they sing together, which is 'Don't Go Breaking My Heart' by Elton John.
On a side note, she also sings, 'Man! I Feel Like A Woman' by Shania Twain at karaoke, but I thought that might be less appropriate for a hero's sexy-time song choice!
If you could have given your characters one piece of advice before the opening pages of the book, what – would it be and why?
Keep your minds open and don't judge people based on appearances and past behavior.
It takes a lot for Wyatt to trust people, and with the exception of his family, he seems to be waiting for them to let him down and show him he was right not to trust them in the first place. Only, this approach doesn't help with someone who is trying to change and needs support rather than judgement.
Felicity digs deeper and isn't put off by Wyatt's gruff exterior, but she needs to be careful not to make assumptions about how people view her because that influences how she reacts, and not always positively,
What are you currently working on? What are your up-coming releases?*
I have two other releases in September- it's a busy month for me!
If Only You Knew, the fourth book in my Haven Bay small-town beach romance series will come out on the 24th of September. It features a sassy single mom, her ex's sexy brother, and a secret baby.
Love is Coming to Town is a collection of small-town Christmas novellas from nine authors, and it will be out on the 29th of September. It'll be like Hallmark Christmas stories, but with naughty scenes.
I'm currently writing the first in a new bodyguard romance series, which will be published under my pen name, A. Rivers. It's only 25% written but I'm really enjoying it because bodyguard romances are a real favorite of mine, and this is the first time I've tried to write one myself.

Thanks for blogging at HJ!
Giveaway:

I'm giving away a $10 Amazon US gift card and an ebook copy of any one of my backlist books – reader's choice!
To enter Giveaway: Please complete the Rafflecopter form and Post a comment to this Q:

What's your favorite opposites attract romance book and why?
Excerpt from A Place to Belong:
Felicity

I park my car outside a tidy house with cream-painted boards and a neatly kept garden, and I nod in approval. Yes, this could be home. Not a bad effort for something I found in a half-hour Google search before packing my things into the trunk of my Ford Focus and driving out of Clearwater, never to return. Okay, so maybe I'm a little dramatic, but anyone who's been rejected as many times as I have generally is. The truth is, I've turned moving on into an art form. Hence my new rental—a charming turn-of-the-century building set amongst similar homes on a quiet street in the Michigan town of Oak Bend.
Leaning back in my seat, I study the place through the car window. It has dusky blue windowsills, a few flowers in the front garden, and an old-fashioned porch with a seat where I'll be able to watch the world go by. Or at least the two cars per hour that probably average along this stretch of road. I grab the keys my landlady, Nadine, gave me and get out, then collect one of my suitcases and lock up behind me. Experience has taught me that even in cute towns like this one, bad things can happen. Clutching the keys tighter, I wander up the cracked concrete path that leads around the side of the property. Nadine told me to enter through the back, and when I climb the two steps to the door and try the handle, it's unlocked. Hesitantly, I push it further open and peer inside. I don't see anything, but I can smell coffee, which is strange. The rental is supposed to be empty. I waver on the doorstep. Should I go in and investigate or back off and call her?
I step inside. While I may not look like much, it takes more than a mug of coffee to scare me. Perhaps Nadine sent someone around to clean up before I arrived. As I place my suitcase on the kitchen floor and look around, I notice there's enough clutter to give the appearance of someone living here. A stack of unwashed dishes lie in the sink. A bowl of fruit sits on the end of the counter. The distinct aroma of cooked chicken hangs in the air. Does Nadine's house have a squatter?
Elsewhere, I hear a shower turn off. I hadn't even noticed the sound of running water until suddenly it was gone. Clasping the keys in my fist, I slot one between my fingers like I was taught in self-defense class. Eyes, then groin. I tense, waiting for the squatter to emerge. Steam billows into the doorway opposite me, which leads deeper into the house, and a man appears within it.
What a man.
My jaw drops, my stomach riots, and a fizzle of something hot shoots down my spine. I lick my lips. Nadine's squatter is hands-down the hottest half-naked male I've ever had the privilege of shrieking at.
Because I do shriek.
It's the loudest, shrillest, most repulsive noise I've ever made in my life—and trust me, that's saying something. I'm not quiet by nature. He flinches, his gaze shooting over to me, and the movement shakes the towel around his waist loose. Next thing I know, I'm staring at six-feet-two-inches of bare, sexy man. I can't tear my eyes away. I should use my brain and put some distance between us, but instead my gaze skates down a muscular chest dusted with dark hair, pausing to admire arms like twin pythons, then drops to the snake between his legs.
Holy crap.
He's perfection. Thick and long, but not cumbersome, with a little hair. As I gawk, his body seems to ripple as though it likes my attention—although God knows why. I'm a stranger. A shrieking stranger. And he's a weird, naked squatter. Clapping a hand to my eyes, I stop myself from continuing the visual exploration down his meaty thighs. But then I remove my hand as I realize I don't know what his intentions toward me are. Is he harmless? He doesn't look harmless.
"What are you doing in my house?" I demand.
He bends and reaches for the towel, then cinches it around his waist before meeting my eyes. His lips part, and a breath gusts between them. It's the first time I've paid much attention to his face, which is a work of art. Eyes the color of melted chocolate, a straight nose, and a strong jaw that's partially hidden by a close-trimmed beard. It's his eyes that hit me hardest. Their intensity sends a disturbing array of thoughts through my mind—thoughts of seeing them darken with passion while I investigate everything he's hiding behind that towel.
Get your mind out of gutter.
"Your house?" he asks, his voice hardly more than a rumble I can feel to my bones. "Last I checked, I'm the one who pays the bills, so I'm the one who asks the questions. Who are you, and how did you get in?"
Wringing my hands, the flutters in my gut morph from attraction to anxiety. Whatever is going on here, I don't like it. This man is getting in the way of my plans for the evening—namely, to settle into my new home and track down a local eatery. I'm not a person who handles conflict well, and it seems we might have a big disagreement on our hands if we both think we have a claim over this house.
Excerpts. © Reprinted by permission. All rights reserved.


Book Info:
From Alexa Rivers comes an opposites attract romance packed with humor, emotion and a sizzling happily ever after.
Horror author Felicity Bell moves to the charming town of Oak Bend after being shunned from the last place she called home. When she walks in the door of her new rental, she doesn't expect to find a half-naked man standing in her kitchen. There's just one problem: Wyatt Dawson seems to think it's his kitchen. Misunderstandings aside, her new neighbor is lumberjack hot, and his grumpiness only makes her more determined to bring a little joy to his life, even if he'd rather be left alone.
Burned by his past, Wyatt isn't about to let the cheerful free spirit next door into his heart only for her to crush him when she flits out of town again. But with his well-meaning, matchmaking, mother on the case, these two end up spending far too much time together and things between the unlikely pair quickly heat up. It may be true what they say—opposites do attract, but only if their relationship can survive Wyatt's interfering ex-girlfriend and Felicity's fear of history repeating itself.
Welcome to Oak Bend, where blue-collar hotties work hard and love even harder, especially when it comes to landing their happily ever after.
Book Links: Amazon |


Meet the Author:
Alexa Rivers is the author of steamy and heartfelt small town romances.
She lives in a small town herself, complete with nosy neighbors and quirky traditions.
She shares a house with a neurotic dog and a husband who thinks he's hilarious.
When she's not writing, she enjoys travelling, baking and decorating cakes, eating those cakes, cuddling fluffy animals, exercising, drinking copious amounts of tea, and absorbing herself in fictional worlds.
Website | Facebook | Twitter | Instagram | Goodreads |