Today it is my pleasure to welcome romance author
Amber Leigh Williams
to HJ!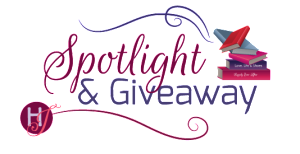 Hi Amber, welcome 🙂
Can you tell us a little bit about yourself? What would you say are the defining characteristics of your Novels?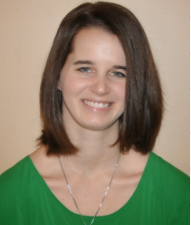 I write mostly contemporary romance novels and with the release of A PLACE WITH BRIAR this month, I am officially a Harlequin romance author with another Superromance novel to follow in October! Aside from writing romance, I am a huge fan of the industry. I can't count the number of romance novels I've enjoyed as a reader. So in my novels readers will definitely find a central love story usually with some high stakes involved. A PLACE WITH BRIAR and its October sequel take place in my Alabama hometown here on the U.S. Gulf Coast so these books in particular embody the spirit of the South and people who call the Gulf Coast home. You'll also find themes that are very close to my heart – love, heritage, and the desire for home or to belong to something or someone. The latter is the theme that recurs most in my work. I love writing dialogue, too, so you'll find some fun conversations between the hero and heroine as well as the colorful cast of secondary characters in A PLACE WITH BRIAR.
Would you rather… visit the world 100 years into the past or 100 years into the future? Why?
I'm a history buff so I would go 100 years back. 1914 had the added benefit of electricity as well, so that wouldn't be so bad. I also love the values that most early to mid-twentieth-century people lived their lives by.
Let's talk about your newest release: A Place With Briar
If you had to summarize the book for the readers here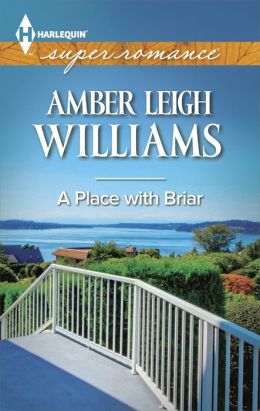 When retired police detective Cole Savitt rides up to Hanna's Inn on a Harley Davidson, innkeeper Briar Browning thinks he's just another summer guest. A really hot, single guest with dark, haunted eyes that compel her. However, Cole's motives for staying at Hanna's are anything but innocent. In order to see his son again, Cole must engage in an under-the-table investigation of the inn's finances for his vengeful ex-wife who wants the prime bayside location for her own real estate gain. As Cole and Briar become closely entangled, however, he not only begins to see Briar's kind heart but in her arms he finds all the answers his wounded heart has been searching for since his life fell apart. He is torn between the chance to be a part of his son's life again and the prospect of starting a new life with Briar on the bay.
Please tell us about the characters in your book?
When Cole enters her life, Briar is just trying to get by after her mother's death a year ago. Unfortunately, the family business is slipping further and further out of her grasp as the inn debts pile up. She's determined to hang onto Hanna's Inn no matter what it will cost her. The last thing she needs is to fall in love with a man as mysterious as Cole. She's probably the most open-hearted heroine I've ever written, but she's seen enough in life to know how hard the world can be. She isn't naïve. When she meets Cole, though, something inside her instinctively reaches out to him and wants to care for him.
Cole is also in a desperate situation. He's a strong man, one who was once very accustomed to running his own life. As a policeman, he valued integrity and honesty more than anything else. Now he's being forced to go against all his instincts, his backbone of core values, in order to get some semblance of his life with his son back. Briar calls to the man he once was and wants to be again, but he has to betray her and help his ex-wife take away the thing she holds most dear.
As you wrote your protagonist was there anything about them that surprised you?
Cole surprised me because I had to push him far beyond his core characteristics of strength and values. In order for me as a writer to know everything I need to know about a protagonist, I have to create a conflict where the character is stretched beyond his/her limit. So I had to put Cole in a situation that goes against everything he is. The challenge was to ensure that the reader never stops caring about him. He betrays Briar, he's in league with the woman who wants nothing more than to take her mother's inn away from her, he's going against everything he believes in, but I know that I personally never stop caring for him because of his reasons for doing it and the guilt and despair he feels as a result – as well as what he does to put an end to his ex-wife's schemes and win Briar's heart. I'm more proud of Cole than I am of any other hero I've written before. He deserves an HEA, too, probably more than any other!
What scene did you most enjoy writing? Why?
I loved writing the scene where Cole takes Briar for a ride on his Harley. It's a great scene where these two characters who are better off avoiding each other are forced into very close quarters and feelings emerge. It's also great because it echoes my own first encounter with a motorcycle. When he was nineteen and I was eighteen, the boy who later turned out to be my husband took me on a motorcycle ride along the scenic highway on the Eastern Shore of the Mobile Bay…coincidentally where Hanna's Inn is located in the book 😉 It was a special moment and I loved recreating the route and the scenery…as well as what it felt like having my arms wrapped around an attractive man for the first time, LOL
Though Cole and Briar and the situation they find themselves in isn't anything like mine and my husband's courtship, it's still one of my favorite scenes. Here's a little teaser….
"There's something you need to know…."

Cole's lips curved as he turned back to the bike. "I know."

"You do?" Briar asked, sounding astounded.

"You've never ridden a bike before."

"Is it that obvious?" she asked, rubbing her palms on her jeans.

"A little," he said wryly. "Just lean with me into the turns. And hold on."

Hell, if he didn't coax her on now, she'd probably run for her life. And while that might have been better for the both of them under the circumstances, he found himself jerking his thumb behind him, motioning for her to get on.

After a brief pause, Briar dropped down her visor and stepped to the bike. Gripping his offered hand for balance, she climbed on behind him and placed her feet on the small passenger pegs.

Just this once, he was going to give Briar Browning the ride of her life. God help them both.
What scene was the hardest to write? Why?
This was definitely the scene in which Briar finds out about Cole's betrayal. It was a heartbreaking scene to write and to experience through the eyes of both characters. During the first draft, I had to drink a large glass of wine to get through it.
Who would you cast in the role of your characters if your book was optioned for a movie?
That's an exciting prospect! For Cole, there's no one but the man in my head who I could truly accept as his character. But I've always thought that Jesse Metcalfe from the new Dallas television series has a very Cole-ish build and air about him.
Briar's character would also be hard for me to cast. Maybe Reese Witherspoon or Rachel McAdams?
If you could have given your characters one piece of advice before the opening pages of the book, what would it be and why?
I would have told Briar to trust her instincts about Cole. From the beginning, despite the fact that there are so many reasons why a man like Cole is the last thing she needs, Briar's instincts tell her that whatever difficulties he's been through in the past there is still good in him. She uses this goodness she sees in him to build the faith around him that he needs in order to heal and stand up against his ex-wife.
Before the story, I would have liked to give Cole a big hug and assure him that everything will be all right in the end. He probably wouldn't have believed me, but I might have felt better about pushing him so far within the story.
What are you currently working on? What other releases so you have planned for 2014?
I recently signed a two-book contract with Harlequin for the sequel to A PLACE WITH BRIAR which will be released in October and a third book for the series which I hope will be released in the first half of 2015. I'm thrilled about these two books because they involve a lot of those colorful secondary characters readers will meet in Briar and Cole's story. I might write one more book in my hometown series before the year is over before switching to western contemporary. I love writing hot cowboys!
Thanks for blogging at HJ!
Giveaway:

Today I'll be giving away a $15 Barnes & Noble Gift Card!

Just comment on this post and answer the question below for a chance to win! (OPEN INTERNATIONALLY)
To enter Giveaway: Please complete the Rafflecopter form and Post a comment to this Q:

Readers, I would love to know who your favorite wounded/damaged romance hero is? Is there one that's stayed with you through the years? If not, what is your favorite characteristic for romance heroes?
Excerpt
Cole took off his helmet as Briar rubbed warmth back into her thighs. For form's sake, he checked the gauges before switching the lights off and pulling the key out of the motorcycle's ignition. Shifting to pocket it, he glanced back at her. "You all right?"

"A little warmer," she said in a voice coated in sleep.

He felt the tug again down low and cleared his throat. "Need some help down?"

"I've got it." Still, her hand gripped his shoulder as she dismounted.

Sliding off, he shifted from foot to foot, trying to get the blood moving. Preferably away from his pelvis.

Cole followed her up the steps to the inn as she unlocked the door, holding it open for him to enter then shutting it at his back. She flipped the latch behind them and switched on the entryway light. "I guess I should thank you, Cole."

With a short smile, he led her down the hall to the kitchen. "Only if you enjoyed yourself."

"I did," she said, a little surprised. "I'm sorry to say I didn't expect to."

As the stove light fell over them and he turned to face her, he let out a laugh.

"What?" she asked, alarmed.

He gestured up. "You're, ah…still wearing the helmet."

Lifting a hand to it, she gasped. "Oh, shoot. I forgot all about it."

When she struggled with the strap, he stepped forward to rescue her. "Let me get it."

She closed her eyes. "I can't believe I forgot. It felt so awkward when I first put it on."

"You were relaxed," he told her, making quick work of the strap.

"I admit, when I warmed up, I got kind of numb." She pried off the helmet, running a hand over her loosening ponytail.

He began to step back then couldn't. His blood sang at the sight of her flushed cheeks and heavy lids. As she pulled the band from her hair, raking it with her fingers and teasing the strands into place over her shoulders, the scent enveloped him.

Everything he'd felt that night swamped him again, leaving little room for rational inhibition. He moved in, no warning. Her breath had barely caught before his lips captured hers.

A small sound of surprise escaped her throat as his hands closed over her hips, maneuvering her back against the counter. She gripped his shoulders but didn't push him away. After a shocked second, her fingers curled into his shirt.

Her lips were soft, plusher than he'd imagined. Sinking in, he didn't progress further. He could've gulped, taken, plundered, demanded. But he held back because her breath cascaded over his face. He opened his eyes and saw the pinched bar between hers. As if, like him, she fought a costly, silent inner battle.

He lifted his lips but didn't step back, waiting for her to look at him.

It took her a minute. With a great deal of effort, her lids pried back from her stirring, honey irises…and heat kindled in them, throwing a lit match on the dry brush inside him.

She pressed her lips together and searched his eyes. They parted once then twice before she whispered, "What was that?"

His heart thumped heavily between them, and he didn't think he could stop it. "I…I'm not sure."

Her teeth latched on to her lower lip in a move that tormented the hell out of him, and her gaze lowered to his mouth. "Maybe you could…do it again?"

No mistaking the request. The plea. Glutton for punishment, he gazed at her lips. Wanting. Needing.

Facing once again something he could not have.
Book Info:
He's in some serious trouble….
Cole Savitt does not want to deceive Briar Browning. But if he hopes to see his son again, he has to find the weaknesses in her charming bed-and-breakfast, then get out of town fast! But the quaint inn isn't the only thing charming him….
Cole's straightforward plan becomes anything but when he begins to fall for the beautiful innkeeper. Suddenly everything's on the line—his future with his son, a chance at happiness and the love of a good woman. Cole must rethink his priorities…and the stakes have never been higher.
Book Links:
Author Bio
Amber Leigh Williams lives on the Gulf Coast. A southern girl at heart, she loves beach days, the smell of real books, relaxing at her family's lakehouse, and spending time with her husband, Jacob, and their sweet, blue-eyed boy. When she's not running after her young son and three, large dogs, she can usually be found reading a good romance or cooking up a new dish in her kitchen. She is represented by Joyce Holland of the D4EO Literary Agency.
Website | Facebook | Twitter |