Today it is my pleasure to welcome romance author

Emma Cane

to HJ!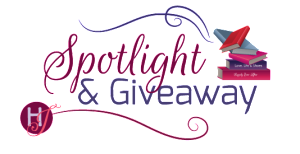 Hi Emma, Welcome to HJ
Thanks for having me!
Please tell us a little bit about yourself and your writing?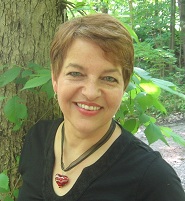 I'm Emma Cane, but I also write historical romances as Gayle Callen and I used to write medievals as Julia Latham. Sometimes it feels like I have a split personality, but really, it's refreshing to go from project to project, time period to time period. I started writing in high school, but didn't get serious until I had babies who took long naps (thank God). It took me thirteen years and three complete manuscripts before I sold my first historical to Avon Books in 1998. The chance to write contemporaries was something I couldn't pass up, and my small Colorado ranching/tourist town, Valentine Valley, was born in 2010. I set the town right where my son lives, outside Aspen, so he and I could have long research chats. A PROMISE AT BLUEBELL HILL is my fourth book in the series, although I've also written a couple Valentine novellas.
What was your inspiration behind the Valentine Valley series?
First of all, I really wanted to do a small town where everyone knew each other. Next I chose to set it in Colorado ranching country because of my son, as I mentioned above, but also because I'd visited the area and knew how gorgeous it was. And of course I wanted cowboys! Not that all my heroes are cowboys… 😉 But I really wanted a town known for romance, where people fell in love or renewed their vows or came there specifically to propose or get married. And the name Valentine Valley was born!
Let's talk about your newest release: A PROMISE AT BLUEBELL HILL
If you had to summarize the book for the readers here…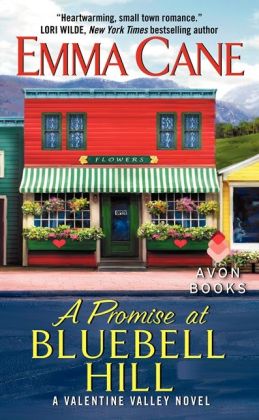 Secret Service agent Travis Beaumont is supposed to be preparing for the wedding of the president's son in Valentine Valley, but flower shop owner and activist Monica Shaw has a secret that might jeopardize his assignment.
Please tell us about the characters in your book?
Travis Beaumont is ex-military, a by-the-book Secret Service agent who understands his duty to protect the first female President of the United States. He's a serious guy whose idea of fun is a hard run.
Monica Shaw owns Monica's Flowers and Gifts, a bright shop on Main Street, Valentine Valley. She used to be an activist in college, and is getting drawn into the protest planned by the three widows of the Widows Boardinghouse. She feels smack dab in the middle of a hunky Secret Service agent and the widows. These three old ladies are recurring characters in the Valentine Valley books, and they always manage to find trouble!
What scene did you most enjoy writing? Why? 
Monica and Travis met for the first time in her flower shop, and she's very curious about what he's doing in town. When he asks her where he and his men could hang out that night, she tells him Tony's Tavern, then can't resist going there herself to discover more about him…
"Monica didn't see any strangers, so she kept going into the back room, where a pool table was spotlighted in the center, tables and chairs scattered along the walls, a jukebox shining from one corner.
She saw Travis Beaumont almost at once, standing with a group of men near the pool table. He was wearing the same navy blue polo shirt but had changed into jeans. No sunglasses, either. She could look at those handsome high cheekbones, as sharp as if someone had sculpted them, all night long. She felt a little shiver of desire. It had been a while since a man made her feel that way. He spotted her, and an even more aggressive awareness shot through her, and she felt trapped in his gaze, impassive though it was. What did he keep hidden beneath all that control? She shivered, realizing that she wanted to find out."
What scene was the hardest to write? Why?
The opening paragraphs of a book are one of the hardest things to write. I'm bursting with all the knowledge of these characters, and how much I should reveal without giving the reader too much back-story. I want to show the character in her world—and I want her to meet the hero as quickly as possible. Here are the first paragraphs of A PROMISE AT BLUEBELL HILL. You'll notice we get to the hero pretty fast. 😉
"In the workroom of Monica's Flowers and Gifts, Monica Shaw stood at a large table, critically studying the flower arrangement for a wedding the next day. It was May in Valentine Valley, Colorado, the start of wedding season, one of her busiest times of the year. She loved every moment of it, from helping a nervous man find the perfect flowers to ask his girl to marry him, to making the bride feel like she was the centerpiece of the altar, framed in beautiful flowers: roses, tulips and dahlias, with a spray of white delphiniums. And she was good at what she did, as more and more of her customers confided that they'd been referred by their satisfied friends. The walls of the workroom were covered in photos from her successful events and reminded her of happy occasions and a job well done.
The bell at the front door jingled, and she glanced through the window that separated the workroom from the showroom. The door swung closed behind a tall man dressed in khakis, a dark blue polo shirt, and a windbreaker. He looked good—broad, muscled shoulders tapering to narrow hips. He had a square-jawed Captain-America face, beneath a military cut of deep auburn hair, and carried himself with a regality that seemed out of place in a flower shop—heck, in the whole town."
As you wrote your hero and heroine was there anything about them that surprised you?
Monica's activism. I hadn't really thought much about it when she was in earlier books, and as I brainstormed A PROMISE AT BLUEBELL HILL, I really enjoyed finding out more about her, what drove her to care so much about the environment—and why she'd stand up against the Secret Service on the widows' behalf.
Who would you cast in the role of your characters if your book was optioned for a movie?
I think Kerry Washington of the TV show "Scandal" would make a great Monica. And for that square-jawed military guy, Travis? Chris Hemsworth, the actor who plays Thor. But he'd have to dye his hair auburn. I think he could handle the look. 😉
If you could have given your Characters one piece of advice before the opening pages of the book, what would it be?
Ooh, that's a tough one. How about: Try not to let past disappointments keep you from being open-minded and ready for love.
What are you currently working on? What other releases do you have planned in 2014?
I'm revising SLEIGH BELLS ON MAIN STREET, which will come out in November 2014. It's always so fun to choose another character from Valentine Valley, flesh out his background, and give him a happy ending. The hero for this new book is Tony, the tavern owner who first appeared in the opening scene of the initial book of the series, A TOWN CALLED VALENTINE, and has always been hanging around in each book, waiting for his chance. He grew on me! Tony's a single dad with an ex-wife, and I started wondering what really happened in his marriage, and could he renew that first love? The other VV book out this year came out last month, THE COWBOY OF VALENTINE VALLEY, where laid-back cowboy artist Josh clashes with reformed Hollywood bad girl Whitney.
Where can readers get in touch with you?
I'm active on Facebook and Twitter, and I also have a website with contact info, including a sign-up for my newsletter. Here are the links:
Website: http://www.EmmaCane.com
Newsletter (sent when I have a book coming out): http://eepurl.com/yqClv
Facebook: https://www.facebook.com/EmmaCaneAuthor
Twitter: http://www.twitter.com/emmacane
Thanks for blogging at HJ!
GIVEAWAY:

a Print set of TRUE LOVE AT SILVER CREEK RANCH and  A WEDDING IN VALENTINE + a box of Delicious Chocolates

from Colorado, where the series takes place! (US only)
To enter Giveaway: Please complete the Rafflecopter form and post a comment to this Q:
So now you've heard about A PROMISE AT BLUEBELL HILL, which is set in a small town. What do you like about small-town romances? Let's discuss!
About the book
Welcome to Valentine Valley, where romance blooms and love captivates even the most guarded of hearts . . .
From the moment Secret Service agent Travis Beaumont strides into the town and through the door of Monica Shaw's flower shop, she feels a sizzle of attraction. After years of putting everyone else's needs first, Monica is ready to grab hold of life. If she can just persuade the ultimate protector to let his own walls down for once . . .
The President's son is getting married in Valentine Valley, and Travis should be avoiding all distractions . . . not fantasizing about a forthright, sexy-as-hell florist. Especially when she's keeping secrets that could jeopardize his assignment. But just this once, Travis is tempted to put down the rulebook and follow his heart—right to Monica's door.
Roses are red, violets are blue, and in Valentine Valley, love will always find you.