Today it is my pleasure to Welcome author
Kate Walker
to HJ!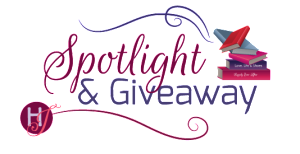 Hi Kate nd welcome to HJ! We're so excited to chat with you about your new release, A Proposal To Secure His Vengeance!

Hello – thank you so much for inviting me here – and I'd like to wish all readers a truly happy new year! I hope 2018 is a great year for you.

Please summarize the book for the readers here: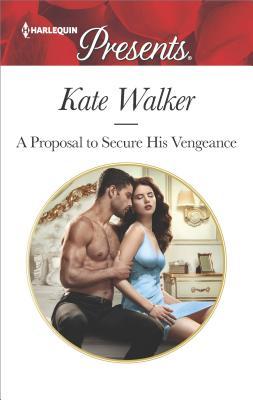 On a holiday in Corsica, Imogen O'Sullivan met and fell head over heels in love with sexy Raoul Cardini, giving him her body, heart and soul. But their short-lived relationship broke up in hatred and despair and she crawled home to Ireland to lick her wounds, losing even the baby she had conceived from their time together. Now she is trying to move on into a future, engaged to another man, and planning her wedding. The wedding day has almost arrived when Raoul stalks back into her life, determined to break up her engagement and to punish her for the way he believes she deceived and rejected him. The passion still burns between them as hot as ever, but Raoul wants only revenge and is determined on a ruthless, irresistible seduction.

Please share the opening lines of this book:
The walk down the aisle on your wedding day was supposed to be the longest walk in the world, and today it certainly felt as if that would be the case. Imogen shivered at the way that the words whirled inside her head as she contemplated the stone-flagged aisle of the small village church
Please share a few Fun facts about this book…
This is the first book in a linked duo that I gave the working title The Scandalous O'Sullivan Sisters. It has part of its inspiration in my own family background. My mother's cousin was a breeder of racehorses on a large stud in Ireland and when we visited there once I thought it was the most magical place, set in the Irish countryside, with these beautiful horses in the field and the stable yard. This was the setting for the opening of A Proposal To Secure His Vengeance. As both my mother and father were born in Ireland, I was able to draw on so many happy memories of visits there with my sisters when I was growing up, and then later, when I married and had a family of my own, I loved taking my husband and son to see the places I had fallen in love with in the past,
Please tell us a little about the characters in your book. As you wrote your protagonist was there anything about them that surprised you?
When I first started writing A Proposal To Secure his Vengeance, I had originally planned that after Raoul broke her heart, Imogen would go back home to Ireland and then later would plan to marry the son from a family who owned another horse breeding stud nearby. He was originally meant to be Irish and called Aidan but somehow that just didn't work. It was only when I changed his name to Adnan – Adnan Al Makthabi – that this part of the story took off. Adnan became the potential hero for the second book in this duo – making him perhaps the first Irish Sheikh in a romance! I needed an element that connected both the Irish part of the story with the past – when Imogen met Raoul on the beautiful Island of Corsica so I was thrilled when researching Corsica meant that I discovered that there is a special breed of horse known as the Corsican and I was able to use this shared interest in horses and breeding them to give Raoul a cover story to explain why he had come to Ireland in the first place.
If your book was optioned for a movie, what scene would you use for the audition of the main characters and why?
There is a scene partway through the book where Imogen goes to Raoul's bedroom at night to try to persuade him not to break up her engagement – and not to tell Adnan that they had been lovers in the past. She makes her way there through an old secret passage so as not to meet anyone else of her family on the way. She is unaware of the fact that he has just come out of the shower as she gets tangled up in a heavy curtain for the old fourposter bed. This scene is pivotal to the whole story – it leads up to the moment when Adnan – and Imogen's father and sister discover them together and the engagement, all the plans for the wedding are destroyed. It's also a moment when both Raoul and Imogen actually see each other with their defences down for the first time.
Snippet:

'Raoul.. . '
A voice, soft, uncertain and shockingly familiar, broke into his thoughts, bringing his head up. Dashing any last trace of water from his eyes, he swung round sharply to face her.
It was as if his heated sexual memories of their time together, the ones that had made the inadequate temperature of the shower a positive bonus, had brought her out of the past, conjured her up as a real person here in his room.
But how the devil had she got in here? He was between her and the exit and he knew that he'd turned the key in the bedroom door when he'd gone into the bathroom. Yet here she was, tall and slender ion a deep crimson robe wrapped tightly around her, tied at the waist. She was standing against the wall, half-hidden by the heavy embroidered drape of the curtains around one of the carved posters of the bed,
' What the hell are you doing here?'
What do you want people to take away from reading this book?
That even when everything seems totally dark and broken, courage and honesty can build a relationship again so that the past can be put behind them. Both Imogen and Raoul held back and kept things hidden in the beginning and as a result that left them vulnerable to the stories other people told – and that damaging label 'The Scandalous O'Sullivan sisters'. When Raoul thinks he wants revenge, its because he doesn't know the full truth, and when Imogen thinks she has lost everything – her home, her father, the marriage she thought was about to be celebrated, she has to realise that she has to be brave enough to reveal the truth before she can really move on.
What are you currently working on? What other releases do you have planned for 2017?
I have had a problematical year for writing in 2017 – with health and family problems meaning that I've been less productive that I would have liked so I'm extra specially happy to see A Proposal To Secure His Vengeance completed and published this month. As I said, this book is the first of two linked stories – those O'Sullivan Sisters – so the second part of the duo is the younger sister story. I am finishing off the revisions for that and I'm hoping that you'll be able to read Ciara's story later in 2018 . (And I wonder if you can guess who will be the hero in this story!)

Thanks for blogging at HJ!
Giveaway: I'm offering a signed copy of A Proposal To Secure His Vengeance to two winners – together with an extra book each from my backlist (I will send these anywhere in the world).
You can choose from these titles:
The Konstantos Marriage Demand
Bedded By The Greek Billionaire
A Throne For The Taking
Kept for her Baby
Olivero's Outrageous Proposal
A Question of Honour
Destined for the Desert King
To enter Giveaway: Please complete the Rafflecopter form and Post a comment to this Q:

A Proposal to Secure His Vengeance is the first part of a linked duet of two connected books, that I gave the working title The Scandalous O'Sullivan Sisters. Each story stands on its own but there are many connections between the two. Do you like to read connected stories like this? Or would you rather have stories that are completely individual? Are there any linked mini series by authors that you have loved?
Excerpt from A Proposal To Secure His Vengeance:
'Don't you know it's bad luck for the groom to see his bride before the actual wedding . . .' Raoul drawled cynically.
Which wasn't very far from the mark. Her brain was whirling in a lethal combination of shock and disbelief, thought processes shattered. Her eyes wouldn't focus either so she couldn't actually see Adnan's face, only her sister's white, stunned expression and her father's features drawn in appalled disbelief.
'What wedding?' Adnan tossed at her, hard enough to cut through the air in the room making it difficult to breathe.
'Our – obviously our wedding . . .'
'Nothing obvious about that from where I'm standing.'
'But Adnan . . . '
Everyone else had frozen, silent figures in the room. But then just as she tried to move forward, past Raoul, she found that she was grabbed, her arm gripped in a punishing hold that pulled her back against a warm, powerful masculine form.
It was the feel of the heat of his skin against her now-exposed back, the thud of his heart underneath the hard frame of his ribcage that shocked her into silence. She had forgotten – how could she have forgotten? – that where she was in only the half-on, half-off nightdress and gown – Raoul was half-naked, barely covered by the white towel knotted at his narrow waist. Pressed up against him like this, the scent of his clean skin overlaid with the tang of lemon from his shampoo curled around her from behind, enclosing her in a sensual haze, scrambling her thoughts even further.
'Adnan . . . ' she tried again but the burning image of what he must be seeing dried her throat so that no further words would come out.
She was grateful for the blurring of her eyes so that she couldn't see the anger, the betrayal in his face. The wedding might not have been any sort of love match, but Adnan was her friend. He had also offered to help her out of the hard place that her father had dropped her and the rest of her family into. He deserved better than this.
'This isn't what it seems,' she managed miserably, then, forcing a new strength into her voice, 'Tell them Raoul.'
Tell them Raoul, the man who held her registered. It came out like a command. She might as well have accompanied it with a snap of her fingers. Obviously she expected him to obey.
Equally obviously, that was the last thing he planned on right now.
For one thing, he had never jumped to any woman's command and he didn't intend to start now. For another, one which was starting to become much more important, the feel of her pressed up against him like this was scrambling his thoughts. He had forgotten how it felt to be this close to her. To feel the soft warm silk of her skin against his. The black fall of her hair slithered over his shoulders, his chest, delicate strands of it catching against the evening's growth of beard and tangling in the stubble. And her neat behind was pressed close up against him.
The effect on him was what would be obvious if she moved. And that would clearly only make things so much worse. Not that he gave a damn if it ruined Imogen's chances. Wasn't that what he had come here for in the first place?
'No need for it to be explained,' he drawled, pulling Imogen back against him as she tried to move away, towards her fiancé.
If Al Makthabi was still her fiancé after this? Surely the other man would thank him for freeing him from marriage to a woman who was only after him for his money?
'This is exactly what it seems. . . '
Excerpt. © Reprinted by permission. All rights reserved.

Book Info:
Raoul Cardini will have his revenge!
His preferred method? Ruthless, irresistible seduction!
Imogen O'Sullivan is horrified when charismatic tycoon Raoul breaks up her engagement and makes her his own convenient bride! She once surrendered everything to Raoul—body, heart and soul. But as he stalks back into her life it's clear he has punishment in mind—not just passion! Can Imogen resist Raoul's potent brand of delicious vengeance?
Book Links: Book Links: Amazon | B&N | iTunes | kobo | BAM |


Meet the Author:
Kate Walker was always making up stories. She can't remember a time when she wasn't scribbling away at something and wrote her first "book" when she was eleven. She went to Aberystwyth University, met her future husband and after three years of being a full-time housewife and mother she turned to her old love of writing. Mills & Boon accepted a novel after two attempts, and Kate has been writing ever since. Visit Kate at her website at: www.kate-walker.com
Website | Facebook | Twitter | Instagram | GoodReads |