Today it is my pleasure to welcome USA Today bestselling romance author
Kate Hewitt
to HJ!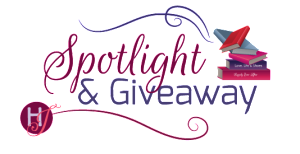 If you were written about in the newspaper, on the front page what would the headline say? Why?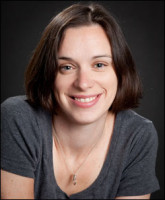 Vicar's Wife Writes Sexy Romance! Because it's an interesting and unusual combination 🙂
Would you rather…have 3 wishes in 10 years or 1 wish today? Why?
Three wishes in ten years. I'm not about instant gratification but rather longevity.
Let's talk about your newest release: A Queen For The Taking
If you had to summarize the book for the readers here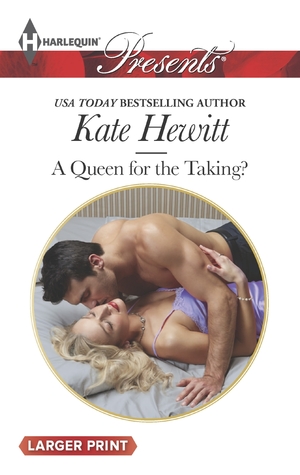 A marriage of convenience with a hero who is holding out for love and a heroine who is afraid of it.
Please tell us about the characters in your book?
Sandro is the reluctant king of Maldinia. He walked away from his inheritance when he was 21, because he was tired of his father's lies. But when his father asks him to return on his death bed, Sandro knows that duty calls. As king he must marry, and his chosen bride is Liana Aterno, an icy duchess who fits his requirements perfectly–except for one thing. She isn't interested in love, and Sandro is.
Liana has closed herself off from emotions and life itself since her sister died. She's blamed herself for Chiara's death and it will take Sandro's patient persuasion to melt the ice around her heart and help her to forgive herself.
As you wrote your protagonist was there anything about them that surprised you?
Sandro was much warmer than I first expected, and Liana had more fire!
What scene did you most enjoy writing? Why?
I enjoyed writing the scene where Sandro and Liana finally share their secrets.
'How about this,' she finally said, and she managed to sound both resolute and wavering at the same time. It made Sandro want to gather her up in his arms and kiss her worries away, as well as his own. That would be far more enjoyable than talking. 'We ask each other questions.'
He arched an eyebrow, still wary. 'Questions?'
'Sounds simple, doesn't it,' she agreed with a wry smile that tugged at his heart. And other places. 'What I mean is we take turns. You ask me a question and I have to answer it. Then I get to ask you a question and you have to answer it.' She eyed him mischievously, although he could still tell this was big for her. And for him. Honesty, intimacy? He might crave it but that didn't make it easy. 'I'll even,' she added, 'let you go first.'
Sandro took a deep breath, let it out slowly. He nodded. 'Okay.'
What scene was the hardest to write? Why?
It was hard to get their first meeting right, because Liana seems very cold but I wanted her to be likeable too.
Sandro shook his head slowly. Once he'd dreamed of a marriage, a relationship built on love, filled with passion and humour and joy. Once.
Gazing at her now, he knew she would make an able queen. A wonderful queen—clearly she'd been grooming herself for such a role. And the decision of his marriage was not about desire or choice. It was about duty, a duty he'd willfully and shamefully ignored for far too long already.
He gave a brisk nod. 'I have obligations in the palace for the rest of this afternoon, but I would like us to have dinner together tonight, if you are amenable.'
She nodded, accepting, unsmiling. 'Of course, your Highness.'
'We can get to know each other a bit better, perhaps, as well as discuss the practical aspects of this union.'
Another nod, just as swift and emotionless. 'Of course.'
He stared at her hard, wanting her to show some kind of emotion, whether it was uncertainty or hope or simple human interest. He saw nothing in her clear, violet gaze, nothing but cool purpose, hard-hearted determination. Suppressing a stab of disappointment, he turned from the room.
Who would you cast in the role of your characters if your book was optioned for a movie?
Dakota Fanning as Liana and a young Hugh Jackman as Sandro
If you could have given your characters one piece of advice before the opening pages of the book, what would it be and why?
Forgive yourself.
What are you currently working on? What other releases so you have planned for 2014?
I have a sheikh duet in September and October, Captured by the Sheikh and Commanded by the Sheikh. I also have a special 'Super Presents' out in August; it's the third book in the Fifth Avenue Trilogy with Maisey Yates and Caitlin Crews, and I'm very excited about it. It's an extra long, extra angsty, extra sensual book!
Thanks for blogging at HJ!
Giveaway:
1 copy of The Prince She Never Knew, the first book in the Diomedi Heirs duet + 

1 copy of a backlist book, Count Toussaint's Baby
To enter Giveaway: Please complete the Rafflecopter form and Post a comment to this Q:
What is the most important quality in a hero for you? Why?
Excerpt
'I meant only to tease,' he said quietly. 'I apologise if I've offended you. But you are so very perfect, Lady Liana—and I'd like to see you a little less so.'
Perfect? If only he knew the truth. 'No one is perfect.'
'You come close.'
'That is not, I believe, a compliment.'
His lips twitched, drawing her attention to them. He had such sculpted lips, almost as if they belonged on a statue. She yanked her gaze upwards, but his eyes were no better. Silvery-grey and glinting with amusement.
She felt as if a fist had taken hold of her heart, plunged into her belly. Everything quivered, and the sensation was not particularly pleasant. Or perhaps it was too pleasant; she felt that same thrill of fascination that had taken hold of her when she'd first met him. She'd never felt so much before, so much curiosity and wonder and need.
'I would like to see you,' Sandro said, his voice lowering to a husky murmur, 'with your hair cascading over your shoulders. Your lips rosy and parted, your face flushed.'
And as if he could command it by royal decree, she felt herself begin to blush. The image he painted was so suggestive. And it made that fist inside her squeeze her heart once more, made awareness tauten muscles she'd never even knew she had.
'Why do you wish to see me like that?' she asked, relieved her voice sounded as calm as always. Almost.
'Because I think you would look even more beautiful then than you already are. You'd look warm and real and alive.'
She drew back, strangely hurt by his words. 'I am quite real already. And alive, thank you very much.'
Sandro's gaze swept over her, assessing, knowing. 'You remind me of a statue.'
A statue? A statue was cold and lifeless, without blood or bone, thought or feeling. And he thought that's what she was?
Wasn't it what she'd been, for the last twenty years? The thought was like a hammer blow to the heart. She blinked, tried to keep her face expressionless. Blank, just like the statue he accused her of being. 'Are you trying to be offensive?' she answered, striving to keep her voice mild and not quite managing it.
His honesty shouldn't hurt her, she knew. There was certainly truth in it, and yet… she didn't want to be a statue. Not to this man.
Book Info:
Innocent in the King's bed…
Spare to the throne Alessandro Diomedi never expected to be dragged back to Maldinia and thrust beneath the crown. Upheaval has ravaged his country, but one thing has stayed the same…the woman he must now marry.
Trained from birth to be the perfect Queen, it's finally time for Liana Aterno to do her duty. But Sandro is not the man she remembers. Cynical and brooding King Sandro unexpectedly ignites a fire in her that sparks rebellion!
When their first electrifying kiss nearly proves their undoing, Sandro is determined to unleash all the passion his mysterious Queen has learned to hide so well!
Book Links:
Author Bio
After spending three years as a diehard New Yorker, Katharine Swartz now lives in the Lake District with her husband, an Anglican minister, their five children, and a Golden Retriever. She enjoys such novel things as long country walks and chatting with people in the street, and her children love the freedom of village life—although she often has to ring four or five people to figure out where they've gone off to!
She writes women's fiction as well as contemporary romance for Mills & Boon Modern under the name Kate Hewitt, and whatever the genre she enjoys delivering a compelling and intensely emotional story.
Website  | Twitter |