Today it is my pleasure to Welcome romance author
Claire McEwen
to HJ!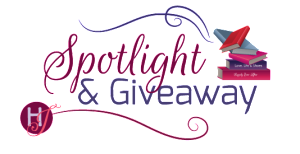 Hi Claire, welcome.
Could you tell us a bit about yourself and your journey to being a romance author?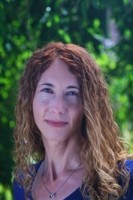 When I was a little girl I loved to read and I was certain I'd grow up to be a writer. But as I got older, I didn't have the self-confidence to share my writing with anyone, so I never took a writing class or pursued my dream.
I had a busy career as a teacher and school administrator, but something inside kept tugging at me to write. Finally I decided to give it a try. I wrote the first thing that came into my head – a scene where I could see my heroine so clearly. She was in her office and her boyfriend, a co-worker, walked in and broke up with her. But I knew this was a good thing because she was going to meet a cowboy. While I was writing it I felt this creative energy well up from inside me. I fell in love with writing romance at that moment.
However, I still had my demanding career and no faith in my ability to write. I attended some Romance Writers of America meetings and became very intimidated by all the smart, talented writers I met. I felt like I could never be one of them. I stopped working on my book for several years.
Eventually, I met the man of my dreams and left my job to stay home with our young son. I had nap times free and I still had dreams of becoming a writer. I got out my old book and started working on it. But after several months I realized that I was revising endlessly and never making it to the happy ending.
I decided I needed a deadline. I googled "writing contests" and found the link to Harlequin's So You Think You Can Write contest. It seemed perfect for me because in order to enter you had to have a finished manuscript. I entered my first chapter and then started writing frantically to make sure I really did have a complete book.
I didn't place in the contest, but I did finish my draft. And in November 2012, a few weeks after the SYTYCW winner had been announced, I got an e-mail from an editor at Harlequin Superromance, asking to see my full book. I sent it off and about a month later she asked if I would revise the book based on her suggestions. Her ideas were wonderful and I learned so much from her advice. I revised and sent it back to her, and in April she offered me a contract.
Tell us about the 'CALL 'and how has your life changed since then?
My husband, son and I were on vacation, staying in a motel in Borrego Springs, a tiny town right next to Anza Borrego State Park. The whole area is one big desert and it's very beautiful and open, with endless sky. My editor at Harlequin had told me via email that she was planning to call and I was so worried that she'd call when I was off hiking somewhere with no cell phone reception! It was our last day and we were packing the car outside the motel when my phone rang. I dove for it and it was my editor, calling to offer me a contract for my book.
Standing in such a beautiful place, hearing those magical words, is a moment I will never forget. I looked at my husband and gave him a huge smile and a thumbs-up. He leapt into the air higher than I have ever seen a non-acrobat jump. When he landed, my little boy, who was three at the time, said "Daddy! I didn't know you could jump so high!" Then he started jumping too, trying to get as high as his daddy had.
Meanwhile, I was trying to listen to my editor, but all I could think was that I couldn't believe this was happening! My voice was squeaky and awkward and I have no idea what I actually said, but I think I said thank you in a hundred different ways!
When I put down the phone the three of us jumped all over the parking lot, laughing. I was overwhelmed with gratitude and excitement and I just kept thinking that my son was going to grow up with real evidence that dreams can come true.
Since then my life has gotten very busy! I was very fortunate to find a wonderful agent, Jill Marsal, to help me put together a strong proposal for my next two books. Superromance recently offered me a contract for them, which was a wonderful feeling of relief and gratitude that I get to share more of my stories. I also re-joined Romance Writers of America and have tried not to get too intimidated this time! I have learned so much from my fellow authors and am very grateful for that organization.
What is your favorite trope to read, one you will never get tired of?
I can never get enough of old flames reconnecting, or people who had a secret crush on each other when they were young finally falling in love. It just seems so romantic to me that love finally does triumph in the end!
Let's talk about your debut release: A Ranch to Keep
If you had to summarize the book for the readers here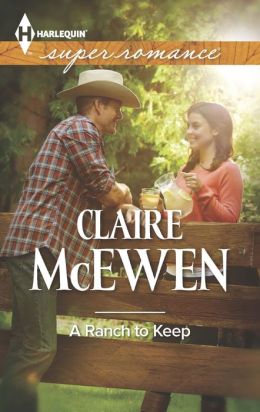 After a chaotic and lonely childhood, Samantha Rylant is happy that everything in her life is going just as she planned. She likes her busy career in advertising, her nice boyfriend and her classic San Francisco apartment. But her perfect world starts to come apart when her grandmother leaves her the family ranch, tucked against the rugged eastern side of the Sierra Nevadas, outside the small town of Benson, California.
Samantha visits the ranch with a plan to spruce it up and sell it quickly. But memories of the only real childhood home she ever had surround her and she has trouble making the decision to sell. Meanwhile, life on the ranch offers many challenges that Samantha can't handle on her own, something the fiercely independent city girl isn't used to.
Samantha doesn't want to depend on anyone, least of all the arrogant cowboy next door. But Jack Baron is there offering his help and advice every time disaster strikes. And the longing she feels when she's with him magnifies the uncomfortable doubt that maybe her perfect San Francisco life isn't quite as ideal as she thought. Samantha has to face her fears and make a choice. Can she really leave her careful plans behind for a life in the mountains with the cowboy she loves?
Please tell us about the characters in your book?
My heroine, Samantha, had a very unstable childhood. Her parents moved her all over the world and as a result she made few friends and never felt secure. Because of her chaotic background, Samantha has spent her adult life in pursuit of security. She fills her life with work and measures her happiness by the amount of success she experiences with her career. When she inherits her grandmother's ranch, it throws all of her routines and plans into upheaval.
Jack Baron, is a good guy but a bruised one. He married the woman he thought he loved and convinced her to move to his ranch, and she was miserable. Since his divorce, he has kept to himself. He doesn't want to make another mistake. He is passionate about his ranch and the land around it and this makes him a bit of an activist. He took a leading role in a past fight to prevent development around the town of Benson and this leads to complications with the heroine. He's funny and a little sarcastic and great with horses. I think I have a bit of a crush on him!
What scene did you have most fun writing? why?
My heroine tries to handle all of life's problems by herself, so when a tree falls across her driveway, she naturally decides that she can move it on her own. It's complicated by the fact that she's on her way to meet her boyfriend, Mark. He's been slowly fading out of their relationship and Samantha is a bit desperate to reconnect with him. Here is a snippet from the moment after she tied the tree to her bumper in an effort to move it, and pulled her bumper off instead. Now she's trying to maneuver around the pine, which is still blocking most of the driveway.
I had so much fun writing this scene because it's a turning point for Samantha. She's tried to handle this problem on her own and instead she's made an enormous mess. And to have to turn to Jack, the person she wants to avoid the most at this point, is so difficult for her! It's also symbolic of what she's learning about allowing herself to rely on others.
Snippet:
As she slammed on the brakes she heard a scraping noise that could only be the bottom of her beautiful car on the rocks that lined the drainage ditch. Shutting the engine off, she rested her head on the steering wheel. It was clear that she wasn't going to make it to her date with Mark. She grimaced with bitter humor. At least she could honestly say she'd made every effort to be there.

Grabbing her phone she sent him a text to cancel, citing car trouble, which seemed too mild a phrase for the mess she'd made in her driveway. She sat in her tilted car, cursing the drainage ditch. She wanted so much be on the road right now, headed back to the city where she knew how to handle any problems that came her way.

Finally, out of words and energy, Samantha opened her car door and heaved herself out of the driver's seat. She turned around to look at her once beautiful car, now battered and pathetic, with one corner down in the ditch and the bumper sticking out of the trunk like a flag of surrender.

And she really did have to surrender. She'd tried to improve things with Mark and now she was missing their date. She'd tried to handle the tree by herself and ended up half-destroying her car. There was only one thing to do now and she really didn't want to do it. With angry tears welling in her eyes, she turned and walked back to the house and up the path to Jack's property. It was time to ask for help.
What scene was the hardest to write? Why?
This scene takes place early on in the book, when Jack convinces Samantha to take a ride around her ranch with him. She has a boyfriend back in San Francisco, yet is drawn to Jack. I rewrote this scene many times because even though I wanted them to be so attracted to each other that they kissed, I also didn't want Samantha to seem like a really shallow person for kissing someone other than her boyfriend.
Snippet:
Jack's tall frame was lit with the eastern sunshine. With his hat tipped down over his face and his long denim-clad legs ending in worn cowboy boots, he looked like the hero from one of the western movies her grandfather had loved. She wanted to say yes, to the ride, and to anything else he asked… Their eyes met again and this time she had no more willpower left to look away. His hand reached out and picked up one of the ringlets that curled on her shoulders. He pulled it gently and watched it spring back.
"I like these, by the way."
He had her flustered. She prided herself on never being flustered. "Oh, er… yes, I didn't get out the blow dryer today."
"I'm glad." The intensity was back in his look and suddenly she knew she hadn't imagined what had passed between them last weekend. She felt the heat from his gaze on her skin. He bent down until she could feel his breath on her lips, and her own quickened and caught as he brushed her mouth in a slight caress, just a gentle ghost of a kiss that left the taste of him on her lips. He stepped back and she stared at him in shock, the back of one hand involuntarily pressed to her lips as if to hold the kiss in place.
This was crazy. This was a black hole of danger and complication.
"I have a boyfriend." The four words seemed to ring out over the quiet pasture as Jack looked at her in silence, his expression fading from wanting to surprise.
"Mark." She stumbled on. "We work together. We've been together a long time. It's pretty serious."
Finally he spoke. "I think I read you wrong then, Samantha."
Who would you cast in the role of your characters if your book was optioned for a movie?
Well, if I could go back in time, a younger Robert Redford might be my Jack Baron. Or if you watch the TV show Nashville, you'll know the actor Chris Carmack, who plays Will Lexington. I saw him for the first time well after I'd written the book and couldn't believe how similar his face and expressions are to how I'd imagined Jack Baron's. Though of course Jack would be older, taller and a little less pretty! And Samantha? Maybe an older Leighton Meester? Combined with an older Kristen Stewart? She needs to have a combination of tough and soft that's hard to cast!
What are you currently working on? What other releases so you have planned for 2014?
I am working on my next two books, which feature the two good friends of my heroine from A Ranch to Keep. I am having so much fun writing their stories because these heroines are very different from each other. Since I'm working on both books at almost the same time, it's fun, and challenging, to switch between their perspectives.
Although they are very different people, both heroines have to make peace with their troubled pasts in order to move forward and find love. And the men they love are gorgeous, complicated cowboys from my fictional town of Benson, California. I don't know the release dates yet, but I will post them on my website and Facebook page as soon as I do!
Thanks for blogging at HJ!
Giveaway: I am giving away

3 signed copies of A RANCH TO KEEP.
To enter Giveaway: Please complete the Rafflecopter form and Post a comment to this Q:

In A Ranch to Keep, Samantha discovers that what she thought she wanted from life doesn't really feel relevant anymore. Have you been faced with a choice like hers – where you had a chance to step away from what you'd planned in order to follow your heart?
Except
It was getting close to noon and growing hotter. She looked up at the sky, hoping to see some clouds, some glimmer of a thunderstorm to roll through and cool the afternoon off, but the blazing blue above her held no sign of rain. Sweat ran down her neck and mixed with the dirt of cleaning and the dust of the walk up here, and suddenly she couldn't stand it any more.
Samantha rolled her jeans up as high as they could go and put her legs into the water up to her knees. It felt amazing, so she yanked off her T-shirt and set it aside. Standing on the gravel floor of the small pool, she cupped her hand to pour the icy water down her back and onto her neck. She splashed a little more on her chest, relishing the way the sweat disappeared and left her skin cool and clean. Inspiration struck and she sloshed carefully through the pool to the tiny waterfall.
If there'd been room to put her entire head under, she probably would've. She settled for scooping handfuls of water over her hair and rubbing them into her scalp. It was better than ice cream, better than a mojito, better than anything she normally craved on a hot day. It was like being a kid again and even her heart felt cooler, less anguished from Ruth's death. The unexpected feeling made her laugh out loud.
"That good, huh?" His voice came from the bank behind her.
Samantha froze. This wasn't possible.
She took her hand out of the waterfall and used it to try to smooth down her hair before she turned around, though it wasn't much use. Her hair had gone rogue and there was no going back until she could tame it with a shower and about a half-gallon of hair conditioner.
"You have the most awful timing, Jack Baron," she finally said, looking reluctantly over her shoulder at him. He was dressed for work in his jeans, boots and hat. His only nod to the heat was the old Rolling Stones T-shirt he'd put on, instead of his usual faded plaid. He was holding a rope and Samantha looked back to see a horse behind him, looking at her with its ears forward, curiosity evident in its keen glance. Even his horses knew how to make her feel ridiculous. "Hand me my top, please?" she asked.
Jack tied the horse's rope to a sturdy branch of one of the pine trees and picked his way easily over the rocks to the other side of the creek where her shirt was. He was carrying an old leather bag over his shoulder. Samantha just stood there. Maybe if she didn't look at him, he couldn't see her.
"Here you go." He tossed the shirt her way and she glanced back to catch it, catching sight of the grin on his face at the same time.
She pulled the top over her head and turned towards the flat rock, hoping fervently she'd be able to walk gracefully across the treacherous rocks and pebbles lurking underwater. "What are you doing here?" she asked him, trying to sound casual, as if he hadn't just found her half dressed, splashing in a creek. She sat down on the sun-warmed granite and tried to rearrange her hair again, though she doubted there was much hope for it.
"I lost Gideon." He motioned to the horse. "Figured he'd come down this way. He has before."
"Do you often lose your horses?"
Jack smiled and glanced back at the bay gelding, who was trying to bite a clump of grass at the foot of the tree. "Just this one. He's an escape artist. I turned my back on him for a moment and he got the latch on the arena gate open."
"He probably sees all this long grass down here and can't resist grabbing a snack."
"He's stubborn as a mule, but he's a beauty." Jack crossed back over the creek and loosened the rope so the horse could actually reach the coveted grass. He gave him a pat on the neck and came back toward her, watching her with that half smile… and those deep blue eyes.
"So I gotta say it's not everyday I see a beautiful, half-dressed woman at my favorite lunch spot."
Samantha wondered if Jack might simply attribute her bright red face to sunburn. It was blazing hot out, after all. "Well if I'd known it was going to get crowded I'd have made a reservation."
Jack laughed. "Hey, don't get my wrong, I'm not complaining." He winked and sat down on the rock next to her. Reaching into his decrepit old bag he pulled out a sandwich and held it out to her. "Hungry?"
"No, thanks. I'd better get going, actually."
"I don't mind your company." His eyes were serious for a moment and then the usual humor was back. "Though you might want to consider keeping your clothes on."
Author Bio
When Claire McEwen decided to check 'write a novel' off her bucket list, she had no idea that her life was about to change forever. She wrote one page, fell in love with her smart and sensitive cowboy-hero, and promptly joined Romance Writers of America. She eventually abandoned her career in public education to write as much contemporary cowboy romance as possible. Claire's first novel, A Ranch to Keep, is available from Harlequin Superromance and she's hard at work on her next two books.
Claire lives by the ocean in Northern California with her husband and their son. When not writing, she can often be found digging in her garden with a lot of enthusiasm but, unfortunately, no green thumb. She loves playing on the beach, hiking, traveling, and reading, of course! Website | Facebook | Twitter |