Today it is my pleasure to welcome romance author 

Alexis Morgan

to HJ!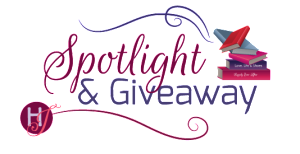 Hi Alexis, Welcome to HJ!
If someone wrote a biography about you, what do you think the title of the book should be? Why?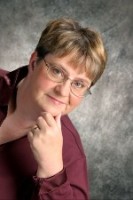 I think the title would be SHE LOVED TO LAUGH because I strongly believe that my sense of humor helps not just me but those around me deal with all the stuff life can throw at us.
What fictional character do you most identify with & why?
I think I identify most strongly with Jo in Little Women. Like Jo, I was a bookish young girl who loved to make up adventurous stories that I starred in.  We both grew up to make our livings writing those same kind of stories.
Let's talk about your newest release: A Reason to Love
If you had to summarize the book for the readers here…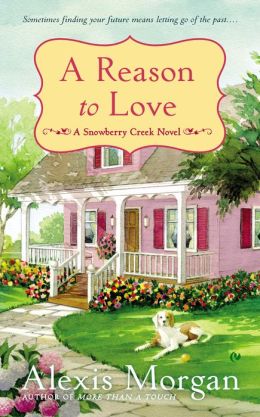 After a devastating tour in Afghanistan, all Spencer Lang rides into his hometown on his Harley. There he learns that his friends and family have tried to move past their heartbreak since he was reported killed-in-action—and the woman he loved is about to marry his best friend. Now, all he can do is pick up the pieces of his life.
Years ago Melanie Wolfe left town, with no intention of ever coming back. But when her father dies, she reluctantly returns home to salvage the family business. Reuniting with Spencer, her high school crush, complicates the already thorny situation, especially when she begins losing her heart to him all over again.
As Spencer and Melanie work to restore order to her family's company, two damaged hearts face an unexpected new future that is filled with possibilities…and love.
Please tell us about the characters in your book
Years ago Melanie Wolfe and Spence Lang both left Snowberry Creek in order to find themselves. He needed to prove to everyone (and himself) that he was more than the wild teenager he'd become after the death of his adoptive parents. In a similar vein, Melanie built a life for herself somewhere she didn't have to live up to her parents' expectations for the only daughter of the town's leading family. Now they are both back where they started, and the two outsiders find they really do belong in Snowberry Creek and more importantly, in each other's arms.
As you wrote your protagonist was there anything about them that surprised you?
I think what surprised me the most about Spence was that this big, tough combat soldier was such a marshmallow on the inside when it came to the people he cared about. I liked that about him.
What scene did you most enjoy writing? Why?
Spence and his friends adopted a dog named Mooch while they were in Afghanistan. One of Spence's biggest worries when he was a captive and even after he was rescued was not knowing what happened to Mooch. He and the dog are both overjoyed to find out that they'd each survived. To Spence's surprise, early one morning Mooch shows up on his front porch. No one knows how the dog figured out where Spence was staying, but it was a reunion that brought tears to my eyes as I wrote it.  Here's a snippet of that scene:
As Spence rounded the side of the house, his feet stuttered to a stop while he tried to make sense of what he was seeing. At first he couldn't believe his eyes, but the proof was sitting right there staring at the front door, wagging his tail, and whining.
"Mooch?"
The dog froze, his tail stopping mid-swing. Spence started forward again. "Dog, how the hell did you get here?"
The mutt's only answer was a joyful bark as he came barreling off the porch to bounce off Spence's chest. The blow knocked Spence right on his ass. Landing hard on the gravel driveway hurt like hell, but he didn't care. Not when his arms were full of wiggling canine love, something he'd been missing for months.
The two of them rolled and wrestled with a lot of hollering and barking. Spence fought hard to fend off an early morning doggy spit bath while Mooch was just as determined to give him one. Finally, Spence surrendered and conceded victory to his buddy. After all, the dog had been on a mission and successfully captured his target. A soldier, even a four-legged one, deserved to celebrate a victory like that. It was good for morale.
What scene was the hardest to write? Why?
I think the hardest scene for me to write was when Spence met with his estranged friends Nick and Leif. The three men had been closer than brothers for years, but events on their last deployment changed everything for all of them. They miss each other and the easy camaraderie they'd shared, but none of them are quite sure how to bridge the painful gap between them.  Here's a snippet of that scene:
Leif was about to head back out to the parking lot to haul Nick's slow ass into the bar when the door opened, saving him the trouble. Pitching his voice low, he said, "He's back there. Looks like he's either ordered us beers and burgers, or he's especially hungry."
Nick didn't look any happier than he did when he thought Spence had blown them off. "This just gets weirder and weirder."
"Yeah, well, we've been through weird stuff before and survived. Let's give the man a chance."
When Nick started to question him, Leif cut him off. "Let's not forget that Wheels has been through some seriously bad shit, Nick. There's no telling what happened to him over there. He might look okay, but we both know that he's got to be seriously screwed up inside. Hell, look how long it took the two of us to get back to anything even remotely close to normal, and we weren't guests of the insurgents for months on end."
Nick finally relaxed his shoulders. "It doesn't help that Wheels was wired up wrong to begin with."
Leif laughed and for the first time thought maybe there was a chance that the three of them would get through this without bloodshed. On the other hand, maybe a barroom brawl would finally clear the air. Anything was better than the constant strain of living in the middle of no-man's land.
He took that first step toward where Spence sat waiting for them. "I don't know about you, but I'd rather eat my burger while it's still hot."
Nick caught up with him. "Hope he remembered that I like mine with mayo and mustard."
"Yeah, I know, and don't forget the extra pickles. I'm betting he remembered."
Leif hoped so, because that would mean the Spence they'd both known and loved like a brother was still inside the grimly silent man waiting for them in the back of the bar.
Who would you cast in the role of your characters if your book were optioned for a movie?
If I was going to cast the movie version of A REASON TO LOVE, I'd want Jeremy Renner to play Spence. I love his intensity but also the way his whole demeanor changes when he smiles.  For Melanie, I'd love to have Deborah Ann Woll, who plays Jessica in True Blood. She conveys both an innocence and a fierce determination to protect those she cares about.
If you could have given your characters one piece of advice before the opening pages of the book, what would it be and why?
I would tell Spence to not be so hard on himself. I think everyone around Spence can see what an amazingly good man he is, but he has trouble seeing that for himself.
What are you currently working on? What other releases do you have planned for 2014?
I've been working on the final edits for HONOR'S PRICE, the third book in my Warriors of the Mist trilogy. It will be released from Signet Eclipse in September. This installment focuses on Lord Kane, who must fight his own dark nature if he and the other Damned are to prevail.
And just last month I had a new release from Harlequin Nocturne entitled IMMORTAL COWBOY.  It's about the ghost of a gunslinger, who has spent over a century reliving the tragic mistakes of his past. Then he meets the heroine in the ghost town he haunts and everything changes for them both. It came out April first as an e-book and will be part of a 2-in-1 edition later in May.
Where can readers get in touch with you?
I can be reached through the following:
1. E-mail  alexismorgan@alexismorgan.com
2. Twitter @Alexis_Morgan
3. Facebook page https://www.facebook.com/AMorganAuthor
4. They can also sign up for my newsletter that I send out to announce the release of new books through my website at www.alexismorgan.com.
Thanks for blogging at HJ!
GIVEAWAY:

2 print copies of A REASON TO LOVE
To enter Giveaway: Please complete the Rafflecopter form and post a comment to this Q:

Regardless of the genre I'm reading, my favorite books always feature the wounded soul alpha heroes like Spence. I'm always looking for new authors to read.  Which writers do you think do an exceptional job creating memorable heroes of that type?
Excerpt:
Chapter 1
A last name shouldn't be a burden, but Melanie's sat as a heavy weight on her shoulders as she strolled through the cemetery. The pressure increased dramatically as she passed the neat rows of nearly identical markers, all bearing the familiar inscription: Wolfe.
The library in town had the same name carved in the arch over the front door, and the name appeared on the local high school as well. As the sun edged its way down toward the western horizon, Melanie moved on down the hillside, taking her time to enjoy the fresh air and the last of the warm sunshine.
There was no escaping her family heritage here in Snowberry Creek. Her great-great-grandfather, Josiah Wolfe, had parked his covered wagon next to a small stream tumbling down through the foothills of the Cascades and planted the family's roots down deep into the rocky soil. He'd been an ambitious man, one determined to make his mark in the world—and the town of Snowberry Creek was his creation.
There, under his firm hand, the family had proudly flourished in both number and wealth for two generations. Even the stock market crash and the Great Depression had been mere setbacks. Since that time, the size of the family had dwindled dramatically until now there were only two Wolfes left in town: Melanie and her mother. At least their family fortune was rock solid.
Or at least that was the fairy tale Melanie had always been told.
She reluctantly started down the slope to where a new granite headstone had been set in place. Her mother had instructed Melanie to ensure that everything had been done properly. Melanie had bitten back the suggestion that if her mother was worried about it, she could always come back to check it out for herself. After all, there were other more pressing things on Melanie's to-do list screaming for her attention right now.
Instead, here she was, playing the dutiful daughter again. It was a role she'd never been well suited for, but right now she had no other choice. Not when something inside her mother had shattered the day her husband's heart stopped beating. Three weeks after the funeral, the reality of their changed circumstances had come crashing down. She'd immediately left town on an extended visit with her sister Marcia down in Oregon, abandoning Melanie to deal with the fallout from her father's death alone.
It would take a better person than Melanie not to resent having her whole life uprooted, especially when she'd worked so hard to escape the confines of Snowberry Creek in the first place. But unfortunately, according to Melanie's aunt, Sandra Wolfe had become little more than a shadow of herself and only rarely left the house. Figuring out what to do about that was also on Melanie's list.
She coasted to a stop a short distance from her father's grave. From afar, the gray granite marker blended in seamlessly with all the others. It was only on closer inspection that she could see the polished stone was a little shinier than those on either side of it.
Edmond Wolfe would've approved. Even in life, he'd preferred to maintain a quiet, dignified lifestyle. The only anomaly had been a bright red pickup truck that he'd loved to drive around town. Looking back, Melanie should've known something was wrong when he'd sold it only days before he died. What other signs had she missed that all was not as it should be? She'd grown up believing her parents were financially secure and that her father had inherited her great-great-grandfather's head for business. It had never occurred to her to doubt that.
As it turned out, she'd been wrong on both counts.
The silence in the cemetery was oppressive, but what could she say to a slab of granite? She settled for the obvious. "Well, Dad, looks like they got everything right on your headstone. It suits you."
Considering all it contained was his full name and the years that spanned his life, there wasn't much that could've gone wrong. The Wolfe family didn't go in for inspirational sayings or emotional displays, in public or private. Melanie snapped a picture with her phone to text to her mother later. For now, she set down the small bouquet of lilies she'd brought for her father's grave.
Staring down at the headstone, she whispered, "Dad, I'm doing my best to figure things out, but I've got so many questions I wish I could ask you right now."
Not that he would've liked answering them. He'd never discussed finances with his wife, much less his only daughter. No, like his father before him, her father preferred to shelter women from the hard realities of the business world. Well, that train had left the station. Melanie now knew all too much about the precarious state of the family's finances.
It was time to get moving. She had other, happier places to be this evening. But as she turned to leave, she realized she was no longer alone on the hillside. A man dressed in a camouflage uniform stood by a grave on the far side of the cemetery. He had his back to her as he stared down at one of the markers. From the slump in his shoulders, the name on the headstone had to be causing him great pain.
She knew why because she knew who was buried there: Spence Lang. Last summer, the whole town had turned out for his funeral to pay homage to one of their own. The war was being waged on the other side of the world, but that day it had come home to Snowberry Creek.
Although she'd been living in Spokane at the time, Melanie had taken the day off work and driven down to attend the service.
She'd owed Spence that much. The solemn ceremony had been excruciatingly painful in its intensity. As the final strands of "Taps" faded away, the army honor guard had carefully folded the flag that had covered the coffin and presented it to Vince Locke, Spence's uncle.
Melanie bet she hadn't been the only one who had wanted to snatch it right back out of that bastard's hands. Considering the despicable way the man had treated his nephew in life, Vince didn't deserve the honor of claiming that last reminder of Spence's service to their country. It had been a relief to see Callie, Spence's best friend, take it away from him before he left the cemetery.
Even now, months later, the memory of watching Spence's coffin being lowered into the ground still made Melanie's heart ache. He'd been such a force of nature, always a bit wild but with an easy smile for everyone.
Even the shy daughter of the first family of Snowberry Creek.
God, she'd had such a crush on Spence back in their senior year, not that she'd ever admitted how she felt about him. If anyone had found out, it would only have embarrassed Melanie in front of the whole school. Not to mention her parents would've been horrified to learn their daughter was attracted to the town bad boy.
No doubt the soldier had come to town for the wedding, the same one Melanie was about to attend. Callie was marrying Nick Jenkins, who had served in Afghanistan with Spence. The couple had met when Nick drove across the country to bring Callie the dog their unit had adopted over there. The couple might have bonded first over their shared loss, but there was no doubt about how much they loved each other. In truth, Melanie was a little envious of the connection they shared.
It was time to get moving if she was going to arrive at the church on time. But before she left, the least she could do was introduce herself to the soldier and maybe nudge him along, too, since he hadn't moved since she first spotted him. Visiting Spence's grave was no doubt hard for the guy, and who could blame him? How many of his other friends had been wounded or killed over there?
As she made her way across the cemetery, she decided to do more than simply exchange names. For Spence's sake, she would offer to show him the way to the church. If he was in town by himself, maybe she would even invite him to sit with her. That way he would have met at least one other person in the crowd of locals besides the groom and his best man, Leif, another member of Spence's unit.
If the soldier was aware of Melanie's approach, he gave no sign of it. He remained frozen in that one spot even though Melanie made no effort to be especially quiet as she approached. She stopped a few steps away, pausing right in front of the double headstone that marked the grave of Spence's parents.
"Excuse me? I don't mean to intrude, but I was wondering if you were in town for the Jenkins-Redding wedding. If so, I'm headed there myself and thought you might like to follow me to the church."
The soldier's shoulders snapped back as if he was coming to attention. He didn't turn to face her, but something about his rigid stance and clenched fists bothered her. Melanie backed up a step, keenly aware that she was a woman alone with a strange man on an isolated hillside.
Suddenly, she didn't want him to turn around even if she couldn't pinpoint the reason for her misgivings. When he finally glanced back over his shoulder, her pulse went into overdrive as she tried to make sense of what she was seeing. That jawline. That profile. They were all too familiar even as her head tried to convince her heart that what she was seeing—no, make that who she was seeing—just wasn't possible.
"Melanie?"
With that single word, her lungs quit working altogether as her knees buckled and the ground came rushing up. She heard a muttered curse as a pair of strong arms caught her right before she hit the ground. She stared up at the soldier's face, blinking hard as if that would clear her vision. When that didn't change the new reality of her world, she pointed out the obvious.
"Spence?"