Today it is my pleasure to Welcome romance author
Jules Bennett
to HJ!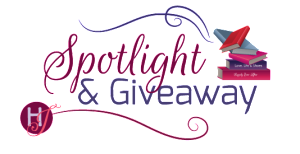 Hi Jules and welcome to HJ! We're so excited to chat with you about your new release, A ROYAL AMNESIA SCANDAL!

I feel like this is my second home! Thanks for having me back!

Please summarize the book a la Twitter style for the readers here: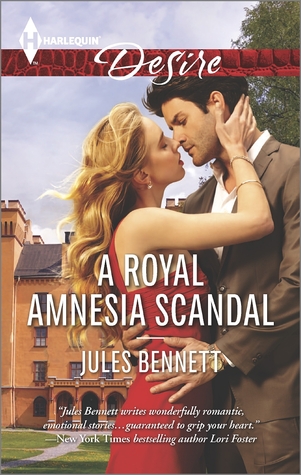 Who doesn't love the perfect recipe of tropes? Amnesia, a prince, a secluded island and a boss/secretary…if this is your idea of a great read, you won't want to miss A Royal Amnesia Scandal!

Please share the opening lines of this book:
Escaping to the mountains would have been much better for his sanity than coming to his newly purchased private seaside villa off the coast of Portugal.

Kate Barton fully clothed was enough to have any man panting, but Kate running around in a bikini with some flimsy, strapless wrap that knotted right at her cleavage was damn near crippling. The woman had curves, she wasn't stick-thin like a model and damn if she didn't know how to work those dips and valleys on that killer body. Not that she ever purposely showcased herself, at least not in the professional setting, but she couldn't hide what she'd been blessed with, either. Even in a business suit, she rocked any designer's label.

Luc Silva cursed beneath his breath as he pulled his Jet Ski back to the dock and secured it. His intent in coming here was to escape from the media, escape from the woman who'd betrayed him. So why was he paying a penance with yet another woman?
Please share a few Fun facts about this book…
I was terrified to write an amnesia trope. I rarely read them and I had no idea how to put a fresh spin on it.
Having said that, I knew I wanted to torture the hero. You know, knock him down a peg.
I made the house on the island a fixer upper since hubby and I are always renovating something. I can totally relate to this!
I want that shower I described in the book! I need to make that happen!
What first attracts your Hero to the Heroine and vice versa?
My heroine was attracted to the hero when she was younger. He was a teen and had no clue she existed (her parents were employees of his parents).
The hero has had a tough time keeping his thoughts and his hands off his sexy assistant. But, he was jilted by one woman he trusted, he refused to get close to another.

Using just 5 words, how would you describe Hero and Heroine's love affair?
Intense, hot, emotional, deceiving, explosive.

The First Kiss…
The hero finally snaps during an intense argument (just before his accident that causes the amnesia). He's had enough of her smart mouth and finds better use for those lips.
The instant she turned away, she found herself being jerked back around. "I'm getting real sick of you manhandling-"
His lips were on hers, his hands gripping the sides of her face, holding her firmly in place as he coaxed her lips apart. There was nothing she could do but revel in the fact that Prince Lucas Silva was one potent man and quite possibly the best kisser she'd ever experienced.
And he was most definitely an experience. Those strong hands framed her face as his tongue danced with hers. Kate brought her hands up, wrapping them around his wrists. She had no clue if she should stop this before it got out of hand or hang on for the ride, since he'd fueled her every fantasy for so long.
Without revealing too much, what is your favorite scene in the book?
The first night after the accident and the hero believes the heroine is his fiancée. She hasn't told him the truth yet and he crawls into bed with her. In his mind they're engaged, so why wouldn't they be intimate? A slight problem for the heroine.
"You're tense."
Understatement of the year.
Luc's hand trailed up her arm, moving to rest on her stomach. If he thought she was tense before, he should just keep touching her. She was about to turn to stone.
She needed to regain control of her body, her hormones. Unfortunately, her mind and her girlie parts were not corresponding very well right now, because she was getting hot, restless, as if she needed to shift toward him for more of that delicate touch he was offering.
If your book was optioned for a movie, what scene would be absolutely crucial to include?
The scene with the street fair where Luc buys Kate a ring. The following scene where they end up making love and the hero says, "I want you wearing my ring, the weight of my body, and nothing else."
All of that needs to be in my movie…you know, when it happens!
Readers should read this book …
This was my absolute favorite book to write. I think when an author feels so much emotion for a book and the characters, it comes through in the work. I threw in a few twists that readers weren't expecting!
What are you currently working on? What other releases do you have planned for 2015?
I have A MAID FOR A MAGNATE set to release in September and I'm working on one of my eight releases for 2016.
Thanks for blogging at HJ!
Giveaway:

I'll give away 2 signed copies of A ROYAL AMNESIA SCANDAL!
To enter Giveaway: Please complete the Rafflecopter form and Post a comment to this Q:

It's summertime here in the States! What's your favorite summer tradition? Family vacation? Small town parades? Lazing and soaking up the sun?
Excerpt from A ROYAL AMNESIA SCANDAL:
Luc was a fighter in every way. He wouldn't let this memory loss keep him down. He'd claw his way back up from the abyss and then…
Yeah, that was the ultimate question. And then…what? Would he hate her? Would he fire her? Would he look at her with disdain?
A sick pit formed in the depths of her stomach. Would her parents lose their jobs? Surely her mom and dad would be disappointed in her for breaking the royal protocol.
This couldn't go on. Luc had to remember. So far she hadn't given Luc any extra information regarding his past, and she didn't intend to because she didn't want to make his issue worse. But there was only so long she could go on not telling him things. The man wanted to sleep with her.
How did she keep dodging that fact when she wanted it, too?
The way he'd looked at her with affection, was so new and so tempting. And all built on lies.
Luc called out in his sleep. Kate straightened as she slowly moved closer. When he cried out again, she still couldn't make out what he was saying. She set her phone on the nightstand and eased down on the edge of the bed. His bronze chest stared back at her and Kate had a hard time not touching him, not running her fingertips over the top of the tattoo that slid perfectly over one shoulder.
The sheet had dipped low, low enough to show one hip and just the edge of his black boxer briefs. She'd felt those briefs against her last night. More impressively, she'd felt what was beneath them.
Excerpts. © Reprinted by permission. All rights reserved.

Book Info:
She's about to have an unforgettable affair…with her royal boss.
He was desperate to forget a broken engagement…until an accident has Prince Lucas Silva forgetting his fiancée's identity. Now he believes his loyal assistant, Kate Barton, is his bride-to-be. And she's under strict orders to keep up the pretense.
Playing the role of beloved is no stretch for Kate; she's had a crush on her boss for years. But palace rules prohibit royalty from mixing with the help, so Kate knows her happiness can't last. Once Luc regains his memory, she could very well be tossed aside…unless the prince is willing to forget the rules, too!
Book Links:

Meet the Author: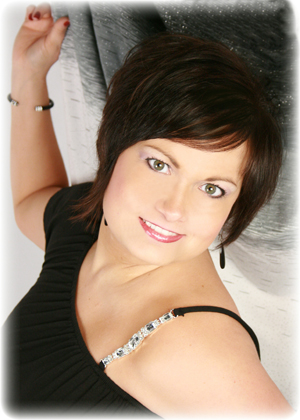 Jules Bennett is a full-time wife, mom and author. She's penned novels for multiple publishing houses and is currently writing for Tule, Kensington and Harlequin (Desire and Special Edition). You can keep up to date with Jules on her website, her facebook fan page and twitter!
Website | Facebook | Twitter |