Today it is my pleasure to Welcome author
Lillian Marek
to HJ!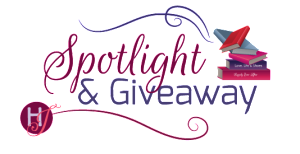 Hi Lillian and welcome to HJ! We're so excited to chat with you about your new release, A Scandalous Adventure!
Please summarize the book for the readers here: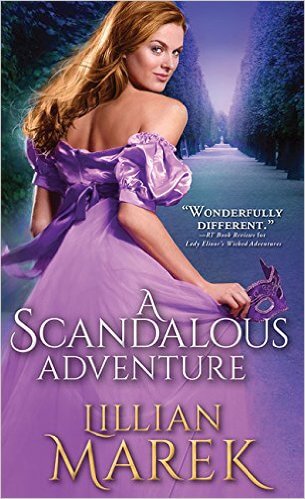 A Scandalous Adventure is a swashbuckling adventure romance. Lady Susannah is a prim and proper young lady who sees disaster ahead when her friend, Lady Olivia, agrees to masquerade for a few days as a missing princess. Susannah's efforts to keep her friend safe are complicated by her attraction to Count Maximillian von Staufer, who can't seem to take anything seriously and brushes aside her worries.
As things get more complicated and dangerous, Susannah discovers that she can handle far more adventure than she suspected, and Max discovers that nothing matters to him as much as Susannah does.

Please share the opening lines of this book:
Lady Susannah Tremaine sank into the chair in the coffee room of the Grand Hotel with a sigh of pleasure mixed with relief. The pleasure was because the chairs were actual upholstered armchairs, not the spindly little things so often encountered in tea shops, and the pastries on display looked absolutely gorgeous. Every one of them was festooned with whipped cream—schlag.
Please share a few Fun facts about this book…
The inspiration for the book was Anthony Hope's The Prisoner of Zenda, in which an Englishman masquerades as the kidnapped king. This was one of my favorite books when I was growing up, but I changed it a bit so a princess is the one who has gone missing. I also insisted on a happy ending rather than the noble parting of the original.
Sigmaringen and Hochingen, the two countries in the book, are real places. They're a pair of principalities in southern Germany tucked between Baden and Württemberg. I've changed their histories a bit and given them new ruling families, but I've kept their location and geography. As far as I know, neither one had a ruler whose fiancée was kidnapped on the way to the wedding!
I was really excited when I thought of the twist at the end, but I'm not going to tell you what it is. I think it's plausible, but I want readers to be surprised when they see it.
If your book was optioned for a movie, what scene would you use for the audition of the main characters and why?
I think I'd use the early morning scene in the garden. It's a much quieter scene than most of the scenes in the book—no derring-do here. But it's the scene where Max and Susanah recognize how much they have in common, and realize how much they have come to care for each other even though their responsibilities mean they cannot say anything yet.
Too restless to sleep, Max took himself down to the palace gardens just as the dawn was breaking. He filled his lungs with the cold, crisp air drifting down with the mist from the neighboring mountains. Already he could smell the approach of winter.
He hated it here in the palace. Always and everywhere there were plots and counterplots, backbiting and jostling for position.
…
A movement in the mist caught his eye and immediately he was on guard, every muscle tense, his hand at his sword. Then the movement resolved itself into Lady Susannah, accompanied by Lev, and suddenly his spirits lightened.
Dressed simply, with a large shawl wrapped around her against the morning chill and with her dark hair just pulled back with a ribbon, she looked absurdly young. He felt a rush of tenderness, more than tenderness, at the sight of her. She was reaching out to touch a flower, caressing its petals.
His footsteps on the gravel path must have startled her, because she swung around, alarmed, until she recognized him. He was glad to see that Lev had also gone on guard.
"You are an early riser," he said.
She nodded, turning back to the flower, fingering its light-pink petals. "I like the peace of early morning. The silence when there is no one around."
"Should I leave?" He didn't want to, but he could understand the yearning for solitude.
She looked up quickly, flushing slightly. "Please don't. I didn't mean you. You aren't…" Her color deepened, until it almost matched the flower she was caressing.
"I am not someone you are responsible for?"
"Yes," she said, sounding almost guilty. "It's not that I don't love them, you understand."
"I know precisely what you mean. We sometimes feel the need to snatch a moment just for ourselves."
They stood there in companionable silence, not quite touching.
"Is that a rose?" He bent his head toward the bush in front of her. "Is it not late in the year for roses?"
"Yes. This one is called Autumn Damask. It has a lovely fragrance. Can you smell it?"
Indeed he could. It was the scent of Susannah, richly fragrant but with something sharp. He couldn't tell her that, so he simply nodded.
"I love this rose for its history as well as its scent. It's descended from the cuttings that crusaders brought back from Damascus, and they say it may be the rose that the ancients called the Four Seasons Rose of Paestum. It humbles me to think that this fragile flower has survived for hundreds, even thousands of years."
"A reminder that our worries are not nearly so important as they seem?"
"Something like that." She smiled at him and then turned back to touch the flower. "My mother has this rose growing in her garden, and now my sisters, the married ones, have planted cuttings of it in their own gardens."
"And you will one day do the same?"
"I hope so. That way, we will always have a piece of home binding us together."
"A lovely thought." He reached down to touch the velvety petals and brushed her fingers at the same time. "Lovely."
She stilled for a moment as their fingers touched before she drew back with a sigh. "But roses are for another time. At the moment, we have responsibilities. I have to protect Lady Olivia, and you have to protect Prince Conrad."
"Yes, we both have responsibilities, but…" He picked up her hand and placed it against his, palm to palm, their fingers entwined. "But I think that those responsibilities have become entwined. Do you agree?"
She stared at their hands, and the moment stretched out before she gave a tiny nod. "That worries me," she whispered.
Excerpts. © Reprinted by permission. All rights reserved.

What do you want people to take away from reading this book?
Ideally? A sigh of pure pleasure. I want my readers to enjoy my books and feel as if the happy ending is just right.
What are you currently working on? What other releases do you have planned for 2016?
Nothing's on the schedule for 2016. My next book, about another of the Tremain children, tentatively titled Lord Edward's Treasure, will be coming out in May of 2017. It's set in a gloomy chateau on the coast of Brittany, with fog and cliffs—all very gothic. The story begins in 1871 but has its roots in the French Revolution. There's a missing treasure, bizarre behavior, and powerful music. It's been enormous fun to write.
After that, I'm not sure. I'm thinking about a Marriage of Convenince story set in 1802 with a hero who was badly wounded in the battle of Copenhagen. He's lost a leg and an eye and has a badly scarred face. He's inherited his estate because his father and brothers managed to kill themselves in a drunken accident, and he's pretty grumpy about the whole thing. The heroine is the daughter of the hero's old captain who managed to lose all his money before he died, leaving his daughter in difficult straits. Then there's the hero's supercilious cousin, who sneers at him, and I think Lord Nelson is going to get in here too.
I'm not going to run out of things to write just yet—I have a little list that's actually pretty long.

Thanks for blogging at HJ!
Giveaway:

Print copy of A Scandalous Adventure (Victorian Adventures) by Lillian Marek
To enter Giveaway: Please complete the Rafflecopter form and

Leave a comment with your thoughts on the book…
Book Info:
They're hiding a scandalous secret
When his monarch's flighty fiancée disappears, Count Maximillian von Staufer is dispatched to find her. His search leads Max to discover not the princess, but a look-alike who could be her double. Desperate to avoid an international crisis, he conceives a plan that will buy some time-and allow him to get to know a beautiful Englishwoman.
And time is running out
Lady Susannah Tremaine and her young friend Olivia are staying at the Grand Hotel in Baden, where so far the most exciting part of the visit has been the pastries. But when a devastatingly handsome royal Germanic officer asks Olivia to impersonate a missing princess, Susannah finds herself drawn into a dangerous world of international intrigue as she tries to protect her friend-and her heart.
Buy Links: Amazon Books-A-Million Barnes & Noble  Chapters iBooks Indiebound


Meet the Author:
Lillian Marek was born and raised in New York City. At one time or another she has had most of the interesting but underpaid jobs available to English majors. After a few too many years in journalism, she decided she prefers fiction, where the good guys win and the bad guys get what they deserve. The first book in her Victorian Adventure series, Lady Elinor's Wicked Adventures, won first prize in both the Launching A Star and the Windy City Four Seasons contests. She was also a first prize winner in the Beau Monde's Royal Ascot contest.