Today it is my pleasure to Welcome romance author
Michelle Major
to HJ!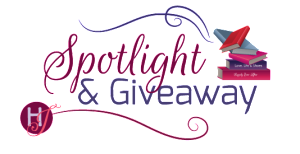 Hi Michelle and welcome to HJ! We're so excited to chat with you about your new release, A Second Chance At Crimson Ranch!

Thanks so much for having me back to HJ!

Please summarize the book a la Twitter style for the readers here: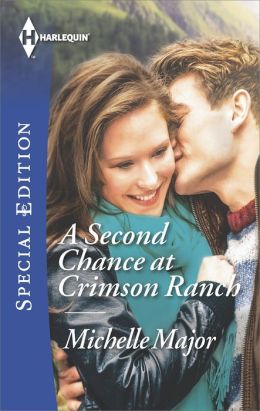 Welcome back to Crimson, Colorado. Can one dance change your life? Olivia Wilder has been unlucky in love and in Crimson when her cheating husband left town with her savings. Logan Travers' former hometown holds too many memories of the tragedy that haunts him.Olivia needs a hero, and despite their differences, Logan might be just the man for the job.

Please share your favorite line or quote from this book:
This is a favorite because Olivia finally stands up for herself (and although I don't normally put myself into the books, I can totally relate to her comment about the uncomfortable underwear!)
"If you changed your mind, all you had to do was tell me, Logan. I wasted a lot of time and energy anticipating this night." A wry smile crossed her face. "And I've been dealing with the most uncomfortable wedgie in the world for hours." The smile vanished in an instant. "I'm a big girl. I'm used to rejection. Rejection I can handle." Her eyes focused on some spot over his shoulder. "But the public humiliation is getting old. I'm done with it."
Please share a few FUN facts about this book…
Although the story is set in Colorado, I plotted the book while on vacation in London. I can't see the hero, Logan Travers, sipping on tea but I always think of it as my England book. I ate a lot of scones and clotted cream while thinking about these characters!
Logan (in my mind) looks a bit like Chris Hemsworth who is my #1 actor crush.
The cabin where Logan takes Olivia is inspired by an area near Telluride, Colorado – IMHO one of the most beautiful areas of the state.
I'm not sure it was inspiration, but we spent 10 years remodeling our last house. I know more than I want to about contractors and carpenters. ☺
Please tell us a little about the characters in your book. As you wrote your protagonist was there anything about them that surprised you?
The heroine, Olivia Wilder, is going through her own struggles to find a community where she can feel at home. Lucky for her, there's a new (and a few years younger) contractor in town that might be the perfect guy to help her. I'm excited to invite readers back to Crimson because it's a gorgeous little mountain town filled with wonderful people and lots of opportunities for falling in love.
One funny thing that surprised me about Olivia was that she bought fancy lingerie before her date with Logan. At the beginning of the book, I wouldn't have expected that but it was a pretty big step for her self-confidence.

What kind of research did you do for this book?
I did some research on rehabbing old buildings. Most of the mountain towns in Colorado have buildings that date back to the early settlers so it was fun to see how they've been updated (and a good excuse to binge watch my favorite HGTV shows). I also checked out what role community centers (which Olivia is working to open) play in small towns. They can be an integral part of local life, especially in more remote areas. Um…I also looked at a LOT of pictures of Chris Hemsworth online.

The First kiss…
This is actually the 'almost kiss' but it's one of my favorite moments between Olivia and Logan.
"She was jolted from her musings as his hands wrapped around her upper arms. She hadn't even realized he'd moved. But now he was holding her, almost lifting her off her feet the way he had Jordan. His voice held a sharp edge as he spoke. "Don't trust me and don't depend on me. I'll only hurt and disappoint you."
She met his fiery gaze with a measure of steel she hadn't realized she possessed. "Everyone I've ever cared about has hurt and disappointed me," she answered softly. "I'm not sure I'd know how to function any other way."
He sucked in a breath at her admission. She was shocked that she'd said the words out loud. He drew her so close that his lips almost grazed hers.
He wanted to kiss her.
She could see it in his eyes, feel the electricity in the air between them. Heaven help her, she wanted to be kissed by this man. No matter how wrong it was. Despite the differences in their ages, their lives. Every part of her wanted to feel his lips against hers.
She knew that kissing Logan would change her. She was ready for a change.
If your book was optioned for a movie, what scene would be absolutely crucial to include and why? 
This is a small moment between Olivia and Logan, but to me it would be important because it shows their chemistry, even with her hang-ups about their age difference. And Logan looks like Chris Hemsworth AND bakes so we'd need somebody special to pull that off. ☺
"He pushed the plastic container toward her and smiled when she took another cookie. "So why are you here talking to me?"
"I don't know," she admitted, drawing in a shaky breath. "It's hard to talk to Millie about the fact that our father loved her more. To admit that out loud. Apparently Craig didn't take every shred of my pride with him when he left."
She took another bite of cookie and met his gaze. "Plus I wanted to apologize for earlier." She waved the cookie in front of her like a shield. "I didn't realize how I looked. I heard the scream and—"
"You don't need to apologize."
"Well, I am. Trust me. It was totally embarrassing for both of us."
"I wasn't embarrassed," he said softly but she ignored him, standing and placing her wineglass on the counter next to the sink.
"Millie's your age. If you want to…take her out while she's here, I'm okay—"
"Stop." He stood and took her hand, lacing his fingers through hers, something he'd wanted to do again since their first dance. "There's nothing to be embarrassed about," he repeated. "You were thinking about your sister."
She didn't pull away but wouldn't meet his eyes. "You certainly bolted fast enough, maybe because you were going to be sick after seeing me like that? I know I'm not as young as…"
He tipped up her chin until her gaze lifted. "I don't want to take out Millie and I wasn't going to be sick." He gave a shaky laugh. "You're in your early thirties, Olivia. The prime of life. You're a beautiful woman. I had to leave before I pulled away that robe to really see you. Every inch of you."
Her mouth formed a perfect O and he tried not to groan. He traced his thumb along her jaw while his other hand cupped the back of her head, bringing her nearer. "
When he was so close that he could feel her breath, he whispered against her lips, "You need to know how much I want you. I shouldn't do anything about it. I hope to hell I'm strong enough to resist you after this. But you need to know."
Then he lowered his mouth to hers.
What do you want people to take away from reading this book?
I think most of us can relate to making mistakes (sometimes big ones) so there's a universal appeal to the idea of a second chance to make things right. And with romance, we get to go on that journey with the characters so the payoff at the end is even sweeter.

What are you currently working on? What other releases do you have planned for 2015?
My schedule for 2015 is fun and crazy with four books to turn in to my editors. I also have 4 more books releasing this year. Next up is my first foray into the long-running Special Edition miniseries, The Fortunes of Texas. My book, The Taming of Delaney Fortune, comes out in April. I also have 2 more Crimson books this year. Suddenly a Father releases in June and A Very Crimson Christmas comes out in November. Plus I'm going to publishing a single-title length contemporary romance with Montlake Publishing in August. I'm so excited about each one of the upcoming books!
Thanks for blogging at HJ!
Giveaway:

I'd love to giveaway 2 print copies of A Second Chance At Crimson Ranch–open to US residents only.
To enter Giveaway: Please complete the Rafflecopter form and Post a comment to this Q:

Like many others around the country, I am DONE with winter. I'd like to know if you could be on a beach anywhere in the world, where would you choose? I'd be in St. Croix – I've never visited but would love to dip my toes in the emerald water of the Caribbean right about now!
Excerpt
livia Wilder loved weddings, even if she no longer believed in marriage. At least not for herself.

She wasn't one to let her personal prejudice ruin someone else's happiness. Especially someone who deserved it as much as her friend Sara Wellens—Sara Travers as of two hours ago.

But the champagne Olivia had drained during the toast was doing funny things to her brain. Her hand fluttered in front of her face as she blinked back tears.

"Tears of joy," she assured Sara, who looked at her with a mix of understanding and sympathy that made Olivia want to cry harder. "I'm thrilled for you and Josh."

"I know, sweetie." Sara gave her a gentle hug. They'd become close friends during the past six months. "And you're better off without that slimeball husband anyway."

Olivia nodded. "You're one of the lucky ones. Josh is a great guy. He loves you to the ends of the earth." She hiccupped. "Nothing like Craig."

"Craig was a loser." Olivia couldn't help but smile at Sara's blunt description.

"And a cheater." Olivia looked over Sara's shoulder to where their friend Natalie Holt sat perched at the edge of the couch in the ladies' lounge. The three of them had escaped into the private room for a few minutes to help Sara get ready to leave for her honeymoon. "He's going to be sorry he didn't do right by you. You were the best thing that ever happened to him."

Natalie was another friend Olivia had met in Crimson, Colorado, the town her soon-to-be ex-husband had become mayor of right after they'd married. That had been almost two years ago. From the start, Olivia had loved the small mountain town, felt at home there in a way she never had growing up in Saint Louis or at college on the East Coast. Craig had said it was only the first stop on his political career, although she would have been happy living in Crimson forever.

Now she knew she'd never get that chance.

"We shouldn't be wallowing in my sad story." Olivia made her voice light as she drew away from Sara. "This day is about you and that hot new husband of yours."

A dreamy smile lit up Sara's face. "He's pretty cute, huh?"

Natalie laughed. "Puppies and rainbows are cute. Josh Travers is one hundred proof stud. Even I'd brave the flight to Hawaii just to watch him on the beach for a week."

Olivia smiled, knowing Natalie was petrified of airplanes. "Are you ready to go? Bags all packed?" Olivia asked. Sara and Josh were driving to Denver after the reception and flying out in the morning.

Sara pointed to a mini suitcase in the corner. "I've got everything I need."

Olivia felt her eyes widen. "That's all you're taking for a week away?"

Craig had insisted on a fancy cruise for their honeymoon, and she'd had to bring two huge suitcases to accommodate all the clothes she'd needed for dinners, parties and the like.

"Sara won't need more than a bikini," Natalie said with a knowing smile. "And Josh will probably have her out of that most of the time anyway."

"I sure hope so." Sara winked then shook her head at Olivia's expression. "You're blushing, Olivia."

"I don't know…yes…well…"

Natalie gave an indelicate snort. "Was Craig such a limp fish even on the honeymoon? It's not a surprise, but still…"

Olivia shrugged. "It was fine." But nothing about her relationship with Craig had been fine, including their honeymoon. She knew she was to blame for that as well, or at least that's what he'd convinced her at the time.

She busied herself with folding Sara's bridal veil before carefully placing it in the box.

"You won't leave before I get back?" Sara's voice was so soft it made Olivia's eyes prick again.

"Why do you have to leave at all?" Natalie asked, rising to stand next to Sara. "You love it in Crimson. This town is great for you."

She smiled slightly at Natalie's indignant tone. It had been so long—forever really—since Olivia had felt like she had friends in her corner. "Craig ruined both our reputations. Even if I had the money to stay, I doubt I'd feel at home here anymore."

"He was the dirty, cheating scumbag. Not you."

"You know how things work in a small town."

Natalie's lips thinned into a frustrated line and she flipped a strand of soft caramel-colored hair behind her shoulder. She'd grown up in Crimson and knew better than any of them about life in a small town. "The best things about Crimson are also the hardest," she said. "Always have been. People here are ready to help someone in need at the drop of a hat, but they also want to learn all your business in the process."

"People in town mean well. You know they do." Sara wrapped an arm around Natalie's shoulder. "Even if your trust tree has very few branches. We all know you like to keep your secrets even closer than your friends."

"I don't have secrets, you brat," Natalie answered with a grin. She gave Sara a playful flick on her bare shoulder. "I'm an open book and everyone knows it."

As both women erupted into laughter, a subtle ache started in Olivia's chest. In her ivory gown, Sara, a blonde-haired, blue-eyed beauty, looked every bit as ready to walk the red carpet as when she actually would for a movie premier. The turquoise necklace bright against her fair skin and the cowboy boots she wore with her wedding dress were the only things that gave a hint to the work she did running the guest ranch nestled at the base of the mountains outside of town.

Natalie was a good six inches shorter than Olivia, her light brown hair and matching eyes warm and kind. But the faint shadows under her eyes proved that Natalie worked too hard balancing her jobs as a nurse at the local retirement home and a part-time private caretaker.

Along with Sara's long-time friend April, these two women had become the sisters Olivia had always longed to have. They'd accepted and supported her, pulled her out of her rigid shell and were teaching her how to enjoy life.

She'd almost been happy until Craig had walked out on her two months ago, taking her life savings and her self-respect along with him.

But that was too maudlin a topic for a night such as this. She plastered a bright smile on her face. "No more depressing Craig talk. Let's get back out there and join the party."

Sara pointed a finger at her. "You need a man," she said, ignoring Olivia's fake smile.

"Josh has two brothers," Natalie offered.

"I don't need a man," Olivia sputtered, feeling heat rise to her cheeks again. "I just got rid of one."

"Craig was a snake, not a man." Sara waved a dismissive hand. "He doesn't count. Josh's brothers aren't staying in town long enough to be useful. Plus, Jake said he's due back at the clinic by Tuesday morning. Logan is too much of a wild card to depend on."

"What about—" Natalie started.

Olivia threw up her hands. "Stop!"

Both women turned to her. "I'm not looking for a man," she repeated.

"You're in a bad place," Natalie argued. "You need to let loose."

"My husband left, taking most of my money with him. Heck, yeah, I'm in a bad place." Olivia placed her hands on her hips and narrowed her gaze at Natalie. "I'm not the only one who needs to let loose. How about we find a man for you?"

Natalie's shoulders stiffened. "This isn't about me."

"We just want you to stay," Sara said softly.

"I know." The tension went out of Olivia's shoulders. She wanted the same thing. She just couldn't figure out how to make it happen. "I won't leave until you get back. I'm meeting with the new mayor this week. Maybe I'll have some great epiphany before then."

A knock sounded on the door and Josh Travers walked in. "Hello, husband," Sara said, her dreamy smile returning.

"Hello, wife," he answered and came forward to wrap her in his arms. "The guests are asking for you." He nodded at Natalie and Olivia. "Mind if I have a few moments with her, ladies?"

"Of course not," Olivia and Natalie answered in unison.

"Come on, Livvy," Natalie said with a smile. "Let's round up a couple more glasses of champagne."

Sara touched Olivia's arm as she walked past. "You deserve happiness, too," she whispered.

Olivia's throat clogged, but she nodded and then followed Natalie back to the reception.
Book Info:
Ever since her marriage went up in flames, Olivia Wilder hasn't had the desire for love. But one magical dance with Logan Travers might change all that. The blue-eyed hometown hunk is a bit younger and a whole lot sexier than any man she's ever dated before. This is one carpenter Olivia would like to get to know better, and not just because of his building skills…
From his first dance with Olivia, Logan knows there's something special about the beautiful brunette. The more she's determined to keep him at arm's length, the more Logan wants her in his embrace. And the more Olivia says she's just passing through, the more resolved Logan is to make her his, forever.
Meet the Author: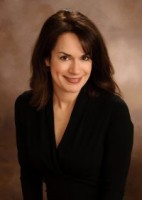 Michelle Major grew up in Ohio but dreamed of living in the mountains. Soon after graduating with a degree in Journalism, she pointed her car west and settled in Colorado. Her life and house are filled with one great husband, two beautiful kids, a few furry pets and several well-behaved reptiles. She's grateful to have found her passion writing stories with happy endings. Michelle loves to hear from her readers at www.michellemajor.com.
Website | Facebook | Twitter |