Today, HJ is pleased to share with you Terry Spear's new release: 

A Silver Wolf Christmas

IT'S A SILVER TOWN CHRISTMAS, AND THE WOLVES ARE READY TO HOWL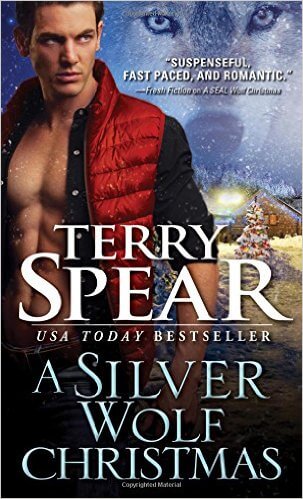 CJ Silver and his brothers have returned to Silver Town eager to reconnect with the pack. And with the she-wolf newcomers renovating the old Victorian Silver Town Hotel, it looks like the holidays are going to be very merry indeed.

Laurel MacTire and her sisters are excited to be living in a wolf-run town, but they have another motive- to solve the fifty-year-old mystery of their aunt's disappearance. When CJ gets a whiff of trouble brewing, his protective instincts kick in-now Laurel has a hotel opening to prepare for, a mystery to solve, and a brawny wolf shifter underfoot. Perhaps she should have resisted the temptation to kiss him so wickedly in the snow. 

Skiing, Anyone? An Excerpt from A Silver Wolf Christmas: How to Win over the She-Wolf on Skis
As soon as Laurel was fitted for ski boots and skis, four instructors descended on her, offering to give her private ski lessons. Arms folded across his chest, CJ just smiled at them.
"Don't tell me that you're giving her lessons?" a blond by the name of Cantrell said. Another man, Robert—obviously Cantrell's twin—silently stood by, nodding. They both looked like Viking gods—blue eyed, muscled, tanned, and grinning broadly.
"I tell you, those Silver wolves always get the women," Robert said.
"We've got to learn their secret."
She laughed. She'd never expected the wolf rivalry over a woman in a fun-hearted way. She'd been a little concerned about male wolf fights over eligible she-wolves, so she was glad that there was none of that here.
"Are you ready?" CJ asked, giving her a wink.
"Yeah." She just hoped she wouldn't do too badly. She could do a lot of things well, but when it came to new adventures like this? She could see herself falling down more than standing up, breaking something before she barely got started. And generally embarrassing herself in front of all the pack members. It would be easier if she and CJ were just doing this at any other ski resort where they didn't know anyone.
Yet, everyone's friendliness encouraged her too.
Out of the way of any skiers, CJ showed her how to put her skis on. He demonstrated how she should point her skis to form a V. "Slightly incline your knees inward so that you can dig your skis into the snow a bit. Relax your arms and hold your poles with the tips pointing outward so that you're less tense."
She realized then just how tense she was and willed herself to relax. He could probably hear her wildly pounding heart. Hopefully, he just believed she was excited.
"Then you'll turn, planting the tips of your poles into the snow behind you, and pushing off gently." He demonstrated. "To slow down, widen your V, and zig-zag down the slope. You can traverse more of the slope to the side and then turn, to go down the slope and again, turn to the opposite side, digging into the slope.
He showed her how to take off her skis, and then walked her to the beginner's ski lift for the bunny slope. She couldn't believe how heavy the boots were or how difficult it was to walk in them. She thought it would have been easier just skiing over to the lift, but then she watched a kid of about ten years old flying by, pushing out with his skies to get over there. And another, sliding over the snow, expertly using his poles to push him along.
Skiing just didn't seem like a wolf sport. Yet she loved the outdoors and loved the fresh air, the smiling faces, everyone looking like they were having so much fun. She was glad she came here before she and her sisters opened the hotel to take a much needed play break.
Excerpt. ©Terry Spear. Posted by arrangement with the publisher. All rights reserved.


Giveaway:

Print copy of A Silver Wolf Christmas (Silver Town Wolf) by Terry Spear 
To enter Giveaway: Please complete the Rafflecopter form and post a comment to this Q: This is the way I felt when I went skiing for the first time. Excitement, trepidation, seeing all the little kids skiing on past like pros, and feeling big and awkward. But it opened up a whole new world for me. And hot cappuccinos at the end of skiing was a nice end to the day.
Who would you love to have give you personal skiing lessons?

Book Info: 
Title: A Silver Wolf Christmas
Author: Terry Spear
Series: Silver Town Wolf, #5
Pubdate: October 6th, 2015
ISBN: 9781492609506

Amazon: http://amzn.to/1WitjKd
Apple: http://apple.co/1KORNqP
BAM: http://bit.ly/1LNSkWf
Barnes & Noble: http://bit.ly/1gNEQ4j
Chapters: http://bit.ly/1ORDtQ5
Kobo: http://bit.ly/1MIVPmR


Meet the Author: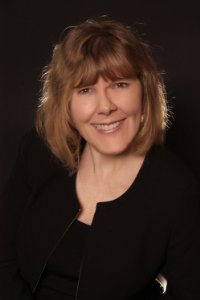 USA Today bestselling author Terry Spear has written over fifty paranormal and medieval Highland historical romances. In 2008 Heart of the Wolf was named a Publishers Weekly Best Book of the Year. A retired officer of the U.S. Army Reserves, Terry also creates award-winning teddy bears that have found homes all over the world and is raising two Havanese puppies. She lives in Crawford, Texas.