Today it is my pleasure to Welcome author
Jennifer Lohmann
to HJ!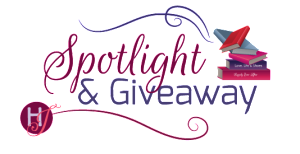 Hi Jennifer and welcome to HJ! We're so excited to chat with you about your new release, A Southern Promise!
Howdy!

Tell us about the book with this fun little challenge using the title of the book:
A Southern Promise is a bit long. Let's go with Promise, instead: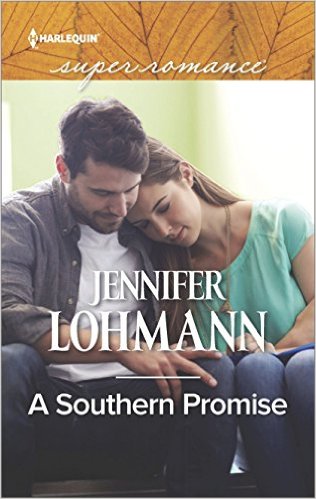 P is the promise he makes to her
R is for the romance they aren't allowed to have
O is for their many obligations
M is for the mystery that keeps them apart
I is for the intensity of their feelings, pulling them together
S is for the Somersets that rule the town
E is for every moment they get to spend together
Please share the opening lines of this book:
"Detective Howie Berry expected two things to happen if he happened to be in his office on a Wednesday morning at eleven a.m."
Please tell us a little about the characters in your book.
Howard Berry is a dedicated homicide detective. He tries to be fair, but he's never gotten over the feeling of being on the poor side of the tracks.
Julianne Dawson and her family are the elite in Durham. To Julianne, this means she has a responsibility to her town.
A murder brings them together and will make them question everything they were raised to believe is true.
Please share a few Fun facts about this book…
There are so many! Julianne is working on a business incubator because I met a woman in a bar in New Orleans after RT 2014 and she was in town for a conference on business incubators. Howie Berry is named after one of the people involved in the first Everest attempt, only I listened to the book on audio, so I got the spelling wrong (which I only realized after the fact). Author Miranda Neville made a random comment on Twitter about who the killer would be, and I ended up making that person the killer (even though Miranda meant it as a joke).
As you can tell, I had a lot of fun writing this book!
What first attracts your Hero to the Heroine and vice versa?
Julianne notices Howie's hair first. And then she appreciates the respectful way Howie talks about her aunt.
Howie notices how elegant Julianne is. He falls in love with how dedicated she is to her town and her family.
The First Kiss…
"Then, before he could think better of it, Howie leaned over and kissed Julianne lightly on the lips. Her soft lips yielded under his gentle pressure and she tasted like the beer she'd been drinking. When she made a noise deep in her throat—the noise he'd been dreaming about—Howie pulled back, before he was tempted to follow the noise until he fell into her."
If your book was optioned for a movie, what scene would you use for the audition of the main characters and why?
I love the first scene in the cop car, when Howie is asking Julianne questions and she is trying (and failing) to throw her last name and family around. This scene sets up the push and pull that will follow them through the book.
It was all too much. Julianne squared her shoulders, straightened her spine, and finished in a haughty voice she'd learned from her mother, "If I don't get answers, now, and get to talk to my aunt, I'm calling the mayor."
Disgust flickered over the detective's face, but she wouldn't back down or soften her words. Being spoiled rotten was better than being nice. Nice had gotten her nothing over the years, so Julianne had washed her hands of nice.
"Ms. Dawson," the formal words came out of his mouth carefully, as if he were doling out expensive chocolates, "I regret to inform you, especially here and like this, that Mrs. Somerset is dead."
"But she was alive yesterday," she said, not able to bite her lip fast enough to keep the idiocy from escaping. First spoiled rotten and now stupid. Worse, was the realization that even sitting in a cop car, even the second after learning her favorite aunt was dead, she wanted the detective to think well of her.
She blinked against the slow buildup of liquid in her eyes.
If you could have given your characters one piece of advice before the opening pages of the book, what – would it be and why?
"Take the time to see past your expectations," because they both think that the world has to work a very specific way and it doesn't. It takes both of them a while to learn this.
What are you currently working on? What other releases do you have planned for 2015?
I don't have anything else coming out in 2015, but I'm working on my next Superromance, which should come out in 2016. That book is one I'm very excited about because the heroine has HIV and so the book will be tackling a lot of how modern couples negotiate discussions of sexual health and how we make that conversation part of foreplay.

Thanks for blogging at HJ!
Giveaway:

5 copies of A SOUTHERN PROMISE by Jennifer Lohmann. Open for US readers only.
To enter Giveaway: Please complete the Rafflecopter form and Post a comment to this Q:

I should include a question related to the book, but it's the holidays and I'm in search of gift ideas. What is your go-to present for people?
Excerpt from A Southern Promise:
She still stewed about Howie's manipulation of her hospitality that afternoon in her apartment and the way he'd maneuvered her into feeling like politeness meant saying more about her brother than she'd intended, and that being an upstanding member of the community meant calling him to relay every conversation she'd ever had with Don. But that didn't stop her from thinking about him or admitting that she liked his eyes.
The sense of being watched slid over her body and the area around her in the bright restaurant darkened just a little. When she looked up from her phone, the devil himself was casting a shadow. Being able to summon him with her thoughts was the only explanation for how often she saw him now. And damn her, she couldn't stop thinking about him.
Her heart tumbled in her chest. Julianne had been pushed so far out of her element that she wasn't sure she could get back in. She didn't want him here. She wanted her life to go back to normal. For Binnie to be alive and her brother to be putting effort into their joint venture. Detective Howie Berry represented everything about her life that had been overturned.
He smiled and set his flatware down on the table. She bit her lip, trying to decide if she wanted to protest. Eventually she took the weak way out and simply turned her attention back to her phone and the article she was reading about managing growth and diversity in small cities.
"You know," he said, his voice jovial for a man who was being ignored, "you've really done a poor job keeping the information I share with you from your brother."
"I know," Julianne said to her phone before her upbringing got the better of her and she slipped her phone in her purse and looked up at the detective. "He's my brother."
His answering nod was accompanied by a slight smile. Astonishingly, he seemed to understand, maybe even expect, that she wouldn't keep much from her brother. "Did he give you more information about where he was when your aunt was murdered?"
Julianne licked her bottom lip. "At home. With Avery."
Hopefully, it was the truth. Hopefully, Howie was mistaken in his suspicions.
Howie opened his mouth, probably to ask her another question that she didn't want to answer. But her name was called up at the counter, saving her from everything about her life that Howie represented. "Excuse me," she said and went to get her food. On her way back to her table, Julianne considered switching seats. She knew one of the people sitting at a table in the corner well enough to ask to join them. And if they thought it was strange that she was abandoning her lunch companion, well then they thought it was strange. Besides, he wasn't sitting at the table any longer. He'd gotten up to get his own food.
She stood a moment longer, the weight of the plate pulling down on her hand. While she'd gotten up to get her food, Howie had laid out her silverware and napkins. He'd actually set the table. The manners his mama taught him must have stuck deep.
"If you've had to contemplate ditching me this long, you're not going to do it." Julianne didn't have to turn around to see that it was Howie. She'd felt him approach. Imagined she could feel his breath on her neck when he spoke. But she steadied herself anyway and looked over her shoulder.
He was smiling at her, though the brightness didn't quite reach his eyes. "If I were you, I wouldn't want to sit by me at lunch either," he said, in answer to her unasked question. "I don't take it personally."
Excerpts. © Reprinted by permission. All rights reserved.

Book Info:
A promise to protect
They say money and murder go together like biscuits and gravy, but Julianne Dawson thought her family was different. Even if they are the wealthiest family in Durham, North Carolina, she can't believe someone close to her could've killed her beloved Aunt Binnie.
Detective Howie Berry is determined to find the murderer. But the more he gets to know Julianne, the more he's drawn to her. She's not just the town's golden girl—she's smart and incredibly tough. Howie can't get involved, though, since the next clue he uncovers could tear her family apart. He'll protect Julianne at any cost…except the truth.
Book Links:

Meet the Author: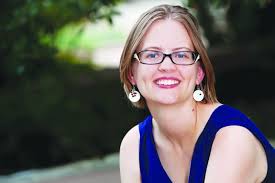 Jennifer Lohmann is a Rocky Mountain girl at heart, having grown up in southern Idaho and Salt Lake City. When she's not writing or working as a public librarian, she wrangles two cats and a flock of backyard chickens. (The dog is better behaved.) She currently lives in Durham, North Carolina, where her favorite cup of coffee is from Old Havana.
Website | Facebook | Twitter |