Today it is my pleasure to Welcome author
Terry Spear
to HJ!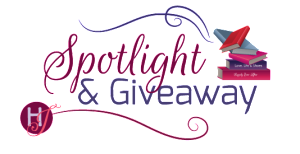 Hi Terry and welcome to HJ! We're so excited to chat with you about your new release, A Very Jaguar Christmas!
What was your favorite scene to write and why?
One of my favorite scenes from A Very Jaguar Christmas is this one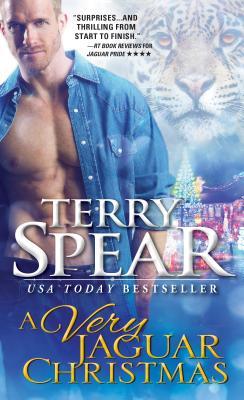 where Demetria sees tough-as-claws JAG agent Everett in a different way:
They both reached the doorway to a room in the back of the building and looked in. Smiling, Everett crouched on the floor, playing tug-of-war with the wolf pup, the silver aluminum halo firmly entrenched between the pup's teeth. Demetria smiled at the sight, pulled out her cell phone, and snapped a shot to send to her boss. Now this was seeing Everett in a new light. Though watching him mop the spilled margarita off her floor and clean up all the glass was something she'd never seen him do either. She had to admit she was grateful he'd cleaned up the floor, dishes, and everything.
"Oh, no, Everett," his mother scolded. "We need those for the Christmas play." Mary took the halo away from Everett, looking highly annoyed with him.
It's fun to show a character's more vulnerable side, to show family dynamics, like his mom scolding him as if he's a little boy again and not a grown man. Yet, at that moment, he's like a little boy. And that pulls at Demetria's heartstrings. Yes, seeing the hunky hero rescuing the heroine, or a fun scene where they're playing in the water as jaguars, those are great too. But sometimes, showing that inner child makes the character seem even more real.

Moms never stop being moms. Even grown-up kids can still be kids. Demetria seeing Everett in a new and fun light, interacting with his mom and the wolf pup helps to show the dynamics between all of them. Her reaction, his reaction, Mom's reaction, and even the pup's. It makes them real and loveable.

The inspiration I had for this scene came from when I was working on Active Duty with the Army and had to leave my ninth-month old son at a daycare facility. It was the Christmas holidays and they were practicing a Christmas play for parents. My son, Blaine, and the other three toddlers wore angel gowns and aluminum foil halos. But Blaine's had slipped around his neck. He really is an angel, so it wasn't a sign of things to come. I loved taking a picture of him with the halo around his neck, not looking happy in the least, and it sticks with me to this day. I couldn't have imagined such a fun scene if it hadn't been for the memory of my baby son so long ago.

Thanks for blogging at HJ!
Giveaway:

Print copy of A Very Jaguar Christmas (Heart of the Jaguar Book 5) by Terry Spear
To enter Giveaway: Please complete the Rafflecopter form and

Leave a comment with your thoughts on the book…
Book Info:
There are all kinds of surprises under the mistletoe!
As a protector of all jaguar-kind, Guardian agent Demetria MacFarlane isn't surprised to get a call near Christmas—but when she's sent to protect a cub whose species she didn't even know existed, her holiday season gets complicated. And it doesn't help that her partner is a distraction of the hottest kind.
Hotshot JAG agent Everett Anderson can handle dangerous poachers and wildlife traffickers, no problem…but kids? Everett fears he'll be stuck cub-sitting under the Christmas tree, but working with one sexy Guardian she-cat may be the best present he's ever gotten.
Book Links:

Meet the Author: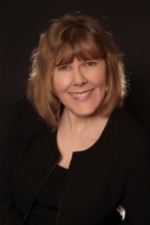 USA Today bestselling author Terry Spear has written over fifty paranormal and medieval Highland historical romances. In 2008 Heart of the Wolf was named a Publishers Weekly Best Book of the Year. A retired officer of the U.S. Army Reserves, Terry also creates award-winning teddy bears that have found homes all over the world and is raising two Havanese puppies. She lives in Crawford, Texas.
Website | Facebook | Twitter | GoodReads |