Today it is my pleasure to Welcome authors
Julia Justiss, Eve Gaddy, Nancy Robards Thompson and Katherine Garbera
to HJ!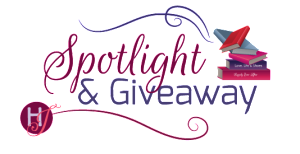 Hi Julia, Eve, Nancy & Katherine and welcome to HJ! We're so excited to chat with you about your new release, A WHISKEY RIVER CHRISTMAS series!

Hi, Sara and Everyone! Thanks for letting us hang out with you today.

FIVE FUN FACTS ABOUT A TEXAS CHRISTMAS PAST BY JULIA JUSTISS
One favorite holiday tradition of Drew and his family is making gingerbread men.
My heroine Audra spent longer in the war zone than hero Drew. American Red Cross nurses began volunteering from the start of the war in 1914; the U.S. officially entered World War I in 1917 but troops didn't arrive until 1918.
One of the secondary characters is "Baron" Kelly, cattle rancher, friend of hero Drew, and son of "Booze" Kelly, hero of my first Whiskey River historical, SCANDAL WITH THE RANCHER. ("Baron" should get his own story later…)
The meadow of bluebonnets behind the Harwood House Inn always lightens the spirits of hero Drew—and mine! Here's a pic of them blooming over my front walkway.
Craiglockhart Hospital in Scotland, where heroine Audra trains to nurse shell-shocked soldiers, actually existed. Doctors there pioneered treatment techniques that are still used today to treat shell shock's "modern" equivalent, PSTD.
FIVE FUN FACTS ABOUT A TEXAS CHRISTMAS REUNION BY EVE GADDY
Savannah has a thing for boots. All kinds of boots, but she has a pair of thigh
high boots she loves. (Honestly, she just plain loves shoes.)
Harlan loves her thigh high boots also.
Since I rarely dress up– my uniform is jeans and a shirt of some kind, or
pajamas– I love to find fashions for my characters. I pinned a bunch for
Savannah on my Pinterest board.
My son-in- law is a commercial realtor who also has several friends who are
builders. I talked to him for some of the information on builders and construction
offices.
Harlan Sullivan has a younger brother, Travis, who is a flight instructor and the
hero of my next
FIVE FUN FACTS ABOUT A TEXAS CHRISTMAS HOMECOMING BNANCY ROBARDS THOMPSON
A TEXAS CHRISTMAS HOMECOMING is my debut book in the Whiskey River series. It was such fun collaborating with my friends.
The inspiration for my hero and heroine are Steve Gold (Million Dollar Listings: New York) and actress Bella Thorne.
I've always loved to bake, and I especially love baking cookies. I thought it would be fun to have my heroine make her living baking cookies. The name of the shop, Cookies and S'More(s) came out of a brainstorming session with Eve.
A TEXAS CHRISTMAS HOMECOMING is a reunion/second chance at love story. It's my absolute favorite type of story to write.
I tend to write a lot of stories that involve the heroine having a difficult or dysfunctional relationship with her father. This story is no exception. In real life, I am very close to my father. He's a real-life hero. One day, I was pondering why I tend to write bad daughter/dad relationships and one of my writing buddies, who is also very close to her father, pointed out, to us, father conflict seems like one of the worst types of conflict we could imagine. So there you go!
FIVE FUN FACTS ABOUT ONCE UPON A TEXAS CHRISTMAS BY KATHERINE GARBERA
My ending was inspired by a photo I pinned on Pinterest of a man kneeling in the
snow and proposing to a woman. I thought what if my heroine had never seen snow
(I didn't see snow until I was 27) and the hero makes it snow for her in Texas? That
would be giving her something she'd never ask for.
Logan is an amalgam of several Hollywood hotties inspired by Matthew
McConaughey, George Clooney and Tom Hardy. I wanted him to have his career
because of his looks at first but it turn out that he's good at acting. There's such a
dichotomy of being famous for something you have no control over and for Logan he
hates his father and doesn't want to resemble him at all.
I love decorating for every single holiday and have different trees in just about every
room in my house, so when Avery was listing the trees that Logan would need I was
thinking of my own plans. I theme each tree to the room and my kids usually help
me decorate all of them by adding their favorite ornaments to the trees.
I based the friendship between Avery, Rachel and Savannah on my friendship with
the other authors in the series and I think that kept it real. I know which one of them
likes emojis and which one uses text to talk which sometimes makes texts look like
nonsense. In fact, Eve, once sent me a text that told me: To meet her where we flew
the summerwind.
Maybe not a fun fact, but growing up my family experienced hardship for a few
years, nothing like Logan's family but there were Christmases when money was tight
and somehow my Mom always made Christmas special. I'm not sure how she did it
but we had the best Christmas mornings with tons of presents and everything we
could have wished for. It was magical and I wanted to capture that in Logan. He
didn't have my mom to make his Christmases magical but he wants to make sure
every kid has that Christmas he didn't have.
Thanks for blogging at HJ!
Giveaway:

We're giving away one copy of each of the Whiskey River Christmas books to one reader.
To enter Giveaway: Please complete the Rafflecopter form and Post a comment to this Q:

What's your favorite holiday song?
Book Info:
A Texas Christmas Past (Whiskey River Christmas Book 1)
Death denied Felicity a future with the man she loved, but her spirit lingers in the the Harwood House Hotel hoping to heal broken hearts and help them to find love again….
Widowed World War I nurse Audra Donaldson returns from France planning to devote her life to helping those suffering the lingering effects of war—effects she knows all too well, as she suffers from them herself. When, staying at the Harwood House Inn on a Christmas visit to her brother, she hears a man in the throes of a violent nightmare, she goes to him without question—and is stunned by a physical attraction as strong as her desire to help.
About to embrace the beautiful angel come to save him from the horrors of the battlefield, former soldier Drew Harwood recoils when he realizes Audra is real—and has seen his "weakness." Brusquely rejecting her offer of help, he intends to avoid her. But more than just her beauty continues to draw him back. Though this compassionate, kind, and giving soul has seen more of war than he has, somehow, talking with her brings him peace–and seems to comfort her, too. If he can just resist acting on the desire she's ignited in him since his first glimpse of her…
But someone else was watching, too. After tragedy denied Felicity a future with Drew, her dying wish was that he live his life and be happy for them both. To her sorrow, a year later, her former fiancé is still struggling. Deciding Audra is the perfect lady to heal the wounds of her beloved, this determined ghost resolves to bring Drew and Audra together. Who can resist a love that lasts beyond time?
Amazon buy link: http://amzn.to/2AtpGg9
A Texas Christmas Reunion (Whiskey River Christmas Book 2)
Years ago, Harlan Sullivan broke Savannah Taylor's heart. Now, he's back in Whiskey River as the new owner of the local construction company–and Savannah's new boss. Giving up Savannah was the hardest thing Harlan ever had to do, but it's way past time to explain why he did. Besides, after fourteen years, they have both moved on. Or so he thinks—until their unexpected meeting at Felicity's Christmas Ball shocks him into realizing his buried feelings—and secret passion—are very much alive.
As long as she keeps a tight grip over her emotions, Savannah is confident she can weather having her old flame become her new boss. She's even willing to indulge the desire that time seems to have intensified. But there's no way she will let Harlan anywhere close to her heart.
Harlan soon realizes he wants more from the sexy, sultry Savannah than a temporary affair and sets out to convince her that this time, their love will last forever. But it will take a bit of Christmas magic from the Harwood Inn ghost to bring this reluctant banker's daughter and determined Barrels Bad Boy to their happily-ever-after.
Amazon buy link: http://amzn.to/2zMfkHo
A Texas Christmas Homecoming (Whiskey River Christmas Book 3)
Elijah Lane left Whiskey River under a cloud of suspicion about a car theft he didn't commit. After a stint in the army and years learning the wine industry, he's back, ready to develop an elite boutique winery. With backing from a Hollywood A-lister, Eli intends to prove that this boy from the wrong side of town has made it big. There's no one he wants to prove it to more than Rachel Wilson, the high school sweetheart who didn't believe in his innocence and married someone else practically the minute he left Whiskey River.
Busy running her specialty baking company, widowed Rachel has no interest in romance—even when her first love comes back to town. Though she feels guilty that she didn't stand behind the boy her mother persuaded her was certain to become a Barrels ne'er-do-well like the father who abandoned them, she has neither the time nor the energy to explore second chances.
Moved by the star-crossed couple's repressed passion, which is hotter than cinnamon candy and sweeter than sugar icing, a benevolent Christmas ghost, who lives for happy endings, might just be cooking up a delicious new chance for Rachel and Eli.
Amazon buy link: http://amzn.to/2kju7pV
Once Upon a Texas Christmas (Whiskey River Christmas Book 4)
Avery Burton loves her job as assistant to Logan Calloway. A big time Hollywood A-lister, Logan spends all his time on the West Coast leaving her to run his charity in Whiskey River. Staying busy and giving back to the community that is the only real family she's ever known suits Avery just fine…until Logan announces he's coming home for Christmas.
Ever since his mother abandoned him as a young boy, Whiskey River hasn't felt like home to Logan Calloway. Still, he heads home for the holidays, intending to reflect on his career and personal life. When he sees his assistant Avery in his home, Logan begins to realize that Whiskey River has more to offer than just bad memories.
As Logan and Avery spend more time together working for the charity, it becomes impossible to deny their chemistry and attraction.
Amazon buy link: http://amzn.to/2AWv4M8


Meet the Author:
Long before embarking on romantic adventures of her own, Julia Justiss read about them, transporting herself to such favorite venues as ancient Egypt, World War II submarine patrols, the Old South and, of course, Regency England. Soon she was keeping notebooks for jotting down story ideas. When not writing or traveling, she enjoys watching movies, reading and puttering about in the garden trying to kill off more weeds than flowers.
Eve Gaddy is the national bestselling, award-winning author of more than twenty-seven novels and novellas. A member of Romance Writers of America's Honor Roll for Bestselling authors, her books have won and been nominated for awards from Romantic Times, Golden Quill, Bookseller's Best, Holt Medallion, Daphne Du Maurier and more. She was nominated for a Romantic Times Career Achievement Award for Innovative Series romance and won the 2008 Romantic Times Career Achievement award for Series Storyteller of the year. Eve's books have sold over a million copies worldwide and been published in many foreign countries. Eve loves a happy ending. That's why she writes romance.
National bestselling author Nancy Robards Thompson lives and writes in Florida, but her imagination transports her all over the world. She has found Nirvana doing what she loves most – writing romance and women's fiction full-time. After hanging up her press pass, this two-time nominee for the Romance Writers of America's Golden Heart struck gold in July 2002 when she won the award. Since then, she's gone on to sell 36 books, which critics have deemed, "…funny, smart and observant." You can connect with her at NancyRobardsThompson.com; on Facebook at Nancy Robards Thompson Books – www.facebook.com/nancyrobardsthompsonbooks and Nancy Robards Thompson Author – https://www.facebook.com/nrobardsthompson; on Instagram at www.instagram.com/nancyrthompson ; and follow her on Twitter at @NRTWrites .
USA Today bestselling author Katherine Garbera is a two-time Maggie winner who has written more than 90 books since making her first sale to Harlequin (Silhouette) Desire. Katherine is known for her sexy heroes, feisty heroines and sensual stories. A Florida native who grew up to travel the globe, Katherine now makes her home in the Midlands of the UK with her husband, two children and a very spoiled miniature dachshund.