Today it is my pleasure to Welcome author
Andrea Laurence
to HJ!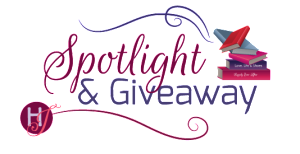 Hi Andrea and welcome to HJ! We're so excited to chat with you about your new release, A White Wedding Christmas!
Please summarize the book for the readers here: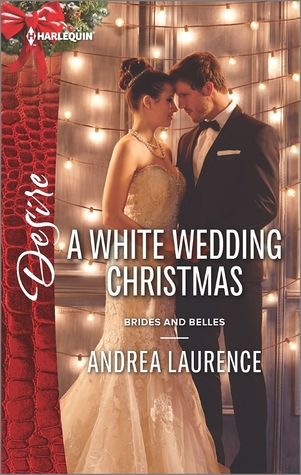 In A White Wedding Christmas, wedding planner Natalie is reunited with Colin – the one that got away – to help plan his sister's wedding. Natalie is jaded when it comes to love and the holidays, and Colin is just the man to show her how wrong she is about both.

Please share the opening lines of this book:
A lot had changed in the past fourteen years.

Fourteen years ago, Natalie and her best friend, Lily, were inseparable, and Lily's older brother Colin was the tasty treat Natalie had craved since she was fifteen. Now, Lily was about to get married and their engagement party was being held at the large, sprawling estate of her brother.
Please share a few Fun facts about this book…
I used the phrase "lumbersexual" in the synopsis for this book, then had to explain what it meant to my agent.
This might be my favorite cover ever. It's very close to the inspiration photos I sent the art department.
Natalie's look is inspired by Katy Perry.
Colin was modeled after actor Karl Urban.
Natalie is very much a love and marriage skeptic, based largely on myself. I've been told that people who know me can hear my voice when Natalie is ranting about marriage.
If your book was optioned for a movie, what scene would you use for the audition of the main characters and why?
The cake tasting scene is really fun because they've placed a wager that both forces them to spend time together and encourages them to play dirty to win. It really comes to a head in this scene.
They tried them all, mixing chocolate cake with chocolate chip mousse, lemon pound cake with raspberry buttercream and red velvet with whipped cream cheese. There were a million different combinations to choose from. He was glad he'd eaten a light lunch because by the time they finished, all the cake was gone and his suit pants were a bit tighter than they'd been when he sat down.

"I don't know how we're going to choose," he said at last. "It was all great. I don't think there was a single thing I didn't like."

"I told you she did great work."

Colin turned to look at Natalie, noticing she had a bit of buttercream icing in the corner of her mouth. "Uh-oh."

"What?" Natalie asked with concern lining her brow.

"You've got a little…" his voice trailed off as he reached out and wiped the icing away with the pad of his thumb. "…frosting. I got it," he said with a smile.

Natalie looked at the icing on the tip of his thumb. She surprised him by grasping his wrist to keep him from pulling away. With her eyes pinned on his, she leaned in and gently placed his thumb in her mouth. She sucked off the icing, gliding her tongue over his skin. Colin's groin tightened and blood started pumping hard through his veins.

She finally let go, a sweet smile on her face that didn't quite match her bold actions. "I didn't want any to go to waste."

For once in his life, Colin acted without thinking. He lunged for her, capturing her lips with his and clutching at her shoulders. He waited for Natalie to stiffen or struggle away from him, but she didn't. Instead, she brought up her hands to hold his face close to her, as though she was afraid he might pull away too soon.

Her lips were soft and tasted like sweet vanilla buttercream. He'd had plenty of cake today, but he couldn't get enough of her mouth. There was no hesitation in her touch, her tongue gliding along his just as she'd tortured him with his thumb a moment ago.
What do you want people to take away from reading this book?
Not to give up on love. You might get hurt, you might think that things will never work out for you, but you can't give up. Eventually, love will find you if you're open to it.
What are you currently working on? What other releases do you have planned for 2015?
I'm currently working on my October 2016 book for Desire – Unexpectedly Pregnant. It's the first in a two-book series called Hawaiian Nights. In March, my fourth Millionaires of Manhattan book is coming out, titled The CEO's Unexpected Child.

Thanks for blogging at HJ!
Giveaway:

A digital copy of SNOWED IN WITH HER EX & THIRTY DAYS TO WIN HIS WIFE, the first two books in the series (Worldwide)
To enter Giveaway: Please complete the Rafflecopter form and Post a comment to this Q:

Do you love the holidays like Colin or are you more of a grinch like Natalie?
Enjoy an Excerpt from A White Wedding Christmas:
Discuss it over dinner? Dinner! Natalie was still steaming about her meeting with Colin the next afternoon. As she pulled together the portfolio for his review, she couldn't help replaying the conversation in her mind.

That look in his eye. The way he'd held her hand. Dinner! He was hitting on her. What was that about? Natalie was sorry, but that ship had sailed. Who was he to reject her, then come back a week later and change his mind? He had his shot and he blew it.

As she added the suggested menu to the file, she felt her bravado deflate a little. Natalie would be lying if she said she didn't want to take him up on the offer. She really, really did. But a girl had to draw the line somewhere. Her pride was at stake and if she came running just because he'd changed his mind, she'd look needy. She was anything but needy.

He had passed up on a one-night stand and what was done, was done. Now that she knew they were working together on the wedding plans, it was just as well. She didn't like to mix business with pleasure.

Natalie looked at the clock on her computer. It was almost six. The rest of the facility was dark and quiet. It was Tuesday, so the others were all off today. Natalie was supposed to be off, too, but she usually came into the office anyway. When it was quiet, she could catch up on paperwork and filing, talk with their vendors and answer the phone in case a client called. Or stopped by, as the case was tonight.

She slid open the desk drawer where she kept all her toiletries. Pulling out a small hand mirror, she checked her teeth for lipstick, smoothed her hand over her hair and admired her overall look. She found her compact to apply powder to the shinier areas and reapplied her lipstick. She may have put a little extra effort into her appearance today. Not to impress Colin. Not really. She did it more to torture him. Her pride stung from his rebuffing and she wanted him to suffer just a little bit, too.
Excerpt. © Reprinted by permission. All rights reserved.

Book Info:
Reunited at a Christmas wedding…
I do—two words wedding planner Natalie Sharpe will never utter. The cynic in her doesn't believe in love…but the woman in her believes in lust! When a last-minute Christmas wedding reunites her with the bride's hunky brother—Natalie's teenage crush and star of all her fantasies—Natalie wants a second chance for their first time…
But Colin Russell isn't a teen anymore. He's all man. And his every touch has her thinking about the F word—forever. Working with him on the wedding is more temptation than she can take. Will one long, hot kiss lead this reluctant bride down her own wedding aisle?
Book Links:

Meet the Author: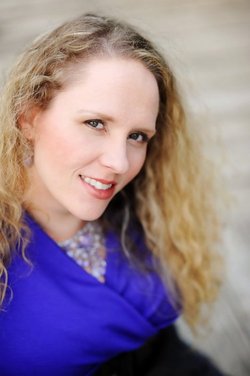 Andrea Laurence is an award-winning author of contemporary and paranormal romance. She has been a lover of reading and writing stories since she learned to read at a young age. She always dreamed of seeing her work in print and is thrilled to share her special blend of sensuality and dry, sarcastic humor with the world. A dedicated West Coast girl transplanted into the Deep South, she's working on her own "happily ever after" with her boyfriend and their collection of animals including a Siberian Husky that sheds like nobody's business.
Website | Facebook | Twitter |