Today it is my pleasure to Welcome author
Shelley Shepard Gray
to HJ!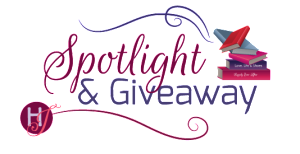 Bestselling author Shelley Shepard Gray continues her Amish Brides of Pinecraft series with a special addition—a tale of wishing and wanting…and what the heart really needs

Thank you so much! As a former Harlequin author, (I used to write for the American line as Shelley Galloway) I'm very excited to share some information about my latest inspirational release!

Please summarize the book for the readers here: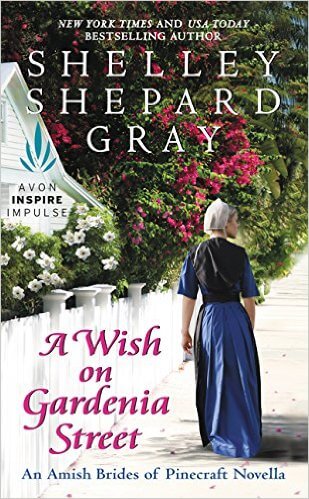 Mattie returns to Pinecraft to help her best friend Leona prepare for her wedding. She also secretly hopes to further her relationship with Danny, a man she'd met last time she was there. Soon she becomes involved in a search for a missing cat, forming a tighter bond with Leona, and learning a lot about herself.

Please share the opening lines of this book:
Everything looked the same.

As she looked around the colorful, bright attic room of the Orange Blossom Inn, the very same room where she'd stayed just a few months ago, Mattie Miller felt a curious sense of déjà vu. The same bright quilts decorated the three twin beds. The same rag rugs warmed the wooden floor.

But yet everything was different.
Please share a few Random facts about this book…
This little book started when I decided to cut 30 pages from one of the four books in the Amish Brides of Pinecraft Series. I loved the story arc, but thought it interfered with the main focus of the intended novel. So, I was wondering what to do with it. I ended up emailing my editor, asking if I could pop it in a future newsletter or something. That's when she asked if she could take a look. Next thing I knew, I was adding about 60 more pages and writing A Wish on Gardenia Street. 
3. If you had to summarize the book for the readers here…
Please tell us a little about the characters in your book. As you wrote your protagonist was there anything about them that surprised you?
Mattie Miller is an impulsive Amish girl from Walnut Creek, Ohio. She dreams of becoming a wife and mother and living in Pinecraft with her best friend Leona.
Leona Weaver is Mattie's best friend and is about to be married to Zack Kaufman. In this novella, she learns something unexpected about Zack before their wedding day.
Yes! My protagonists always surprise me, and Mattie was no exception. I had originally thought of her as a somewhat flighty, free-spirited sidekick to Leona in the first book in the series. When I gave Mattie her own point of view in this story, I learned that she was incredibly loyal and selfless and far more serious than I had realized. That was kind of fun to discover!
The First kiss…
Though most of my Amish novels have a kiss, this one does not. Surprisingly-to me at least-I didn't think it needed it.

Did any scene have you crying or laughing (or blushing) while writing it?
Toward the end of the novella, Mattie realizes that all of her hopes for her visit didn't come to pass. I teared up while writing it, mainly because I, too, often build events up in my mind that I'm looking forward to. It's hard when the reality isn't as perfect as the anticipation.
The lump in Mattie's throat threatened to choke her as the bus pulled out of the parking lot behind Village Pizza and headed down Bahia Vista toward the highway.

Mattie couldn't believe the visit she'd been anticipating for so long was already over. She was going back to Ohio with nothing more to look forward to but her regular life back in Walnut Creek. Of course, as soon as she thought such a thing, she felt guilty. She should be counting her blessings, not dwelling on things that couldn't be.

The Lord was in charge, for sure and for certain. And that meant she needed to realize that her future was back in Ohio, not Florida. He'd shown her time and again that this was His wish.

And He was right. She had a wonderful life in Walnut Creek. Her family was there, as were all of her friends. And her job. She loved being a teacher. Once more, she was even good at it. Though some people might disagree, teaching school wasn't all that easy. She was blessed to excel at something which touched so many lives.

So, yes, that was a blessing.
If your book was optioned for a movie, what scene would you use for the audition of the main characters?
I would pick the following scene because it shows the interaction of two long-time girlfriends. It's also a pretty important part of this little story!
Leona was just about to reassure Mattie yet again that everything would turn out for her when she heard a scratching noise. "What was that?"

Mattie tilted her head. "What's what?"

"That noise. Didn't you hear it?"

"Nee."

"Listen." When she heard the scratching again, she leapt to her feet. "That was it! It's over this way."

"Leona, I still don't hear a thing."

"Follow me, then." She kept walking, hoping her ears weren't deceiving her. Mattie, being the friend she was, kept by her side, her gaze focused steadily on the ground.

After five minutes, Leona felt foolish. "I guess it was just a branch rustling in the wind."

"It's not windy, Le."

"You know what I mean. It's probably nothing, just an overactive—"

"Meow!"

Hope burst in Leona's chest before she firmly tamped it town. Surely after all the searching and praying and days spent in a futile effort to calm Mrs. Sadler, it couldn't be this easy?

"Meow." Immediately, they veered left.

After a few more cries, they came upon a ravine and spied a gray cat curled in a tight ball. She looked up at them pitifully. "Oh, Serena!" Leona cried.

Abruptly, Mattie stopped and grabbed her arm. "Leona, I think we have just solved the mystery."
If you could have given your characters one piece of advice before the opening pages of the book, what would it be and why?
I would probably give my characters a bit of Amish wisdom: Cherish every day, take time to laugh, sing, and play and remember to pray.
For me, that advice could be useful for anyone, at any time in their life.

What are you currently working on? What other releases do you have planned for 2015?
I'm currently working on next year's Amish series, The Charmed Amish Life.
I have two more novels in this year's Pinecraft series! September will bring the release of A Wedding at the Orange Blossom Inn, and October will feature A Christmas Bride in Pinecraft, which is the last novel in the series.

Thanks for blogging at HJ!
Giveaway:

2 Ebook copies of A Wish on Gardenia Street (Via Amz / B&N)
To enter Giveaway: Please complete the Rafflecopter form and Post a comment to this Q:

Have you ever read Amish fiction before? What do you find interesting about the genre?
Excerpt from A Wish on Gardenia Street:
Mattie smiled and tried to look pleased for her best friend in the whole world—but it was hard. In the last year, Leona had gone from being one man's fiancée to embarking on a whirlwind courtship with one of the nicest men Mattie had ever met.

All the while, Mattie had been trying to figure out what was going to happen between her and Danny. She had met Danny the same afternoon Leona had met Zack. But that was where the similarities of their courtships ended. While Leona and Zack had fallen swiftly in love, she and Danny had simply become good friends.

When she, Sara, and Leona had gone back to Ohio, Mattie and Danny had exchanged a few letters but nothing meaningful. Unfortunately, though Danny had written that he was looking forward to see her, she wasn't sure if he was as eager to begin a real relationship as she was.

Leona suddenly looked uneasy. "Um, is staying here okay? I know when we first talked, I said that you and Sara could probably stay at Zack's parents' haus. I'm worried you're going to use all your savings."

Though at first Mattie had worried about the cost, her parents had surprised her by offering to pay for her room. "It's fine. It's more than fine, because my parents are helping me out," she said as she stretched out on her bed. "Plus, it's filled with so many wonderful memories that just sitting in this bright room makes me happy."

Besides, Mattie was starting to think that she might need some space, too. She was anxious and nervous about the prospect of seeing Danny again. If things didn't go as she'd planned, she had a feeling that she might need some quiet time to reflect on her future.

Leona suddenly smiled. "I'm so glad you did come. I've been anxious to hear about everything you are doing. Has any boy caught your eye back home?"

Mattie was about to confide that she was anxious to see Danny when they were interrupted by a clatter downstairs, followed by the rush of footsteps on the stairs.

"Leona?" a deep voice called. "Leona, are you up there?"

Looking alarmed, Leona jumped to her feet, grabbed her flip flops in one hand and ran out to the landing. "I'm in the attic, Zack," she called before starting down the two flights of stairs.

After grabbing her purse and locking her room, Mattie followed. She was very curious about what could have made Zack come looking for Leona less than thirty minutes after she'd arrived.

It was time to go find out.
Excerpts. © Reprinted by permission. All rights reserved.

Book Info:
Bestselling author Shelley Shepard Gray continues her Amish Brides of Pinecraft series with a special addition—a tale of wishing and wanting…and what the heart really needs.

Good things may come to those who wait, but Mattie Miller is confident that great things come to those who go after what they want…and Mattie wants Danny Brenneman. Danny is the reason she's returned to the sunny Amish community of Pinecraft, Florida—well, that and to see her best friend Leona get married.

Mattie's met Danny only once before but she knows the spark between them is sure to lead to something special. Despite a missing cat, wedding day chaos, and Danny himself, she's confident this vacation can only end one way: in an engagement of her very own!
Buy Links:  Amazon | B & N | iTunes | Kobo


Meet the Author: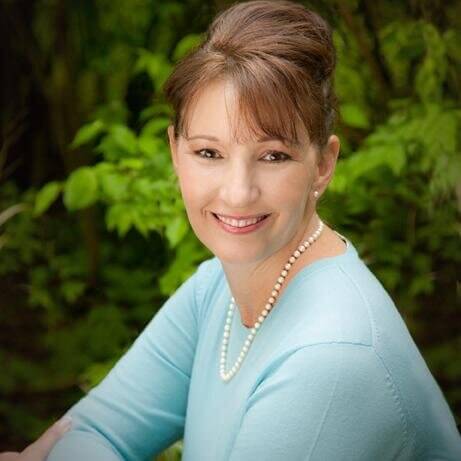 Shelley Shepard Gray is a New York Times and USA Today bestselling author, a finalist for the American Christian Fiction Writers prestigious Carol Award, and a two-time Hold Medallion winner. She lives in southern Ohio, where she writes full-time, bakes too much, and can often be found walking her dachshunds on her town's bike trail.
Author Links: Website | Facebook | Twitter | GoodReads