Today it is my pleasure to Welcome USA Today bestselling author 
Kate Hewitt 
to HJ!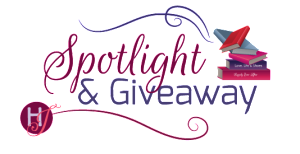 Hi Kate and welcome to HJ! We're so excited to chat with you about your new release, A Yorkshire Christmas!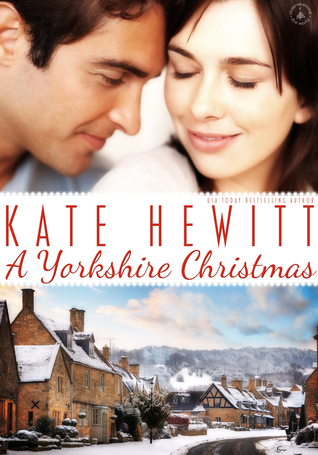 Wealthy New York City girl Claire Lindell isn't looking for a Christmas miracle or happiness when she abruptly decides to hole up for the holiday at her godmother's cottage in a little Yorkshire village, and lick her wounds from a near disastrous romantic decision.
After her car skids into a snow bank, Claire may have accidently found her perfect Christmas and the family and love she's craved when she offers Noah Bradford of Ayesgill Farm help to push the back end of one of his sheep out of the icy mud, even if she's going to ruin a brand new pair of Prada boots during the rescue.
What's a little leather when love's on the line?
Do you any FUN facts from A Yorkshire Christmas to share with us?
My favorite scene is the first one, when Claire ruins her Prada boots with some good Yorkshire mud!
I used to live in Yorkshire, and so some of the book's atmosphere comes from my own memories. I listened to the same CD (James Blunt's Moon Landing) over and over while writing because I was taking my daughter to his concert and wanted to know the music.
I've never actually written a Christmas book before!
Do you have a Favorite Scene from A Yorkshire Christmas to share with us?
"So what's an American, and a New Yorker at that, doing in Yorkshire?" Noah asked as he plunked two tea bags in chipped, ceramic mugs and poured boiling water on top.
"Having Christmas by myself."
He arched an eyebrow, and too late Claire realized how pathetic it sounded.
"I mean," she explained awkwardly, "that's what I want. A quiet Christmas, with nobody around." Now she sounded like Scrooge.
"Sounds good to me." He stared at her rather broodingly, seeming disinclined to ask any more questions, which suited Claire fine. She wasn't inclined to explain why she wanted to be four thousand miles away from family, eating a Christmas dinner for one, probably a pizza.
Noah tossed the tea bags into the sink, where they landed with a wet thud. He poured milk into the mugs and then reached for a chipped sugar bowl, arching an eyebrow in Claire's direction as he hefted the spoon.
"Yes, please," she said, thinking she could use a sugar hit, and he dumped two heaping teaspoonfuls of granules into each of their mugs and stirred. Wow. That was a lot of sugar.
He handed her a mug, wrapping one lean, brown hand around his own as he braced a hip against the sink. Claire felt an impulse to make small talk, which she resisted. Noah Bradford clearly wasn't one for pleasantries, and she was feeling too tired and overwhelmed to do more than sip the syrupy-sweet tea.
"So your car," Noah said after a moment. "It's stuck on the high road?"
"The road from the highway, yes," Claire answered. "I skidded and plowed right into a snow bank."
Noah glanced out the kitchen window, the icy rain still sheeting down. "There's no point getting wet. I'll fetch your stuff for you."
"Thank you—"
He drained his mug and set it, unsurprisingly, on the countertop, along with half a dozen others that had been left and forgotten. Claire took another sip of hers; she'd barely touched it, but Noah seemed ready to go.
The Border collie stirred from his place by the Aga as Noah reached for his waxed jacket and shrugged it on. Claire put her tea down and started putting her still-damp things back on.
A few moments later they were back outside with the wind blowing the rain into their eyes. Claire followed Noah over to a battered Land Rover; he opened the passenger door and she climbed in, breathing in the scent of dog and sheep and man, not an unpleasant combination of aromas.
Noah got in the driver seat and slammed the door before wiping the water from his eyes. "Not pretty out there," he said, and Claire murmured an agreement.
Then he started the car and drove away from the farm, down a long, curving, snow-covered lane.
Thanks for blogging at HJ!
Giveaway: 

$5 Starbucks gift card + E-copy of Kate's "The Other Side of the Bridge" + Tule Publishing swag
To enter Giveaway: Please complete the Rafflecopter form and Post a comment to this Q: 
Do you have a favourite Christmas book or film that you read/watch every year?
Meet the Author: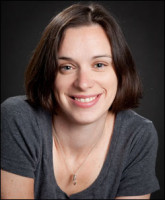 Kate Hewitt wrote her first story at the age of five, simply because her older brother had written one and she thought she could do it too. That story was one sentence long—fortunately, they have become a bit more detailed as she's grown older.
She studied drama in college and shortly after graduation moved to New York City to pursue a career in theatre. This was derailed by something far better—meeting the man of her dreams who happened also to be her older brother's childhood friend.
Ten days after their wedding they moved to England, where Kate worked a variety of different jobs—drama teacher, editorial assistant, church youth worker, secretary, and finally mother.
When her oldest daughter was one year old, she sold her first short story to a British magazine, The People's Friend. Since then she has written many stories and serials as well as novels. In 2007 she received 'The Call' from Mills & Boon for her first Harlequin Presents novel, The Italian's Chosen Wife. Since then she has written over 25 books for Harlequin, and also writes women's fiction for Carina UK and Lion Hudson Press. She loves writing stories that both tackle tough issues and celebrate the redeeming power of love.
Besides writing, she enjoys reading, traveling, and learning to knit—it's an ongoing process and she's made a lot of scarves.
Kate lives in a tiny village on the northwest coast of England with her husband, five young children, and an overly affectionate Golden Retriever.
Find Kate Online:
http://www.kate-hewitt.com/
https://www.facebook.com/KateHewittAuthor
https://twitter.com/katehewitt1
http://instagram.com/katehewitt1