Today it is my pleasure to Welcome author
Jenn McKinlay
to HJ!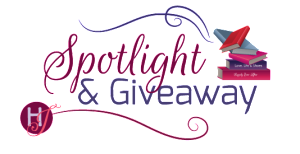 Hi Jenn and welcome to HJ! We're so excited to chat with you about your new release, About a Dog!
Please summarize the book for the readers here: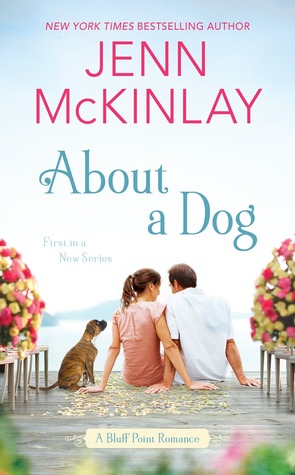 ABOUT A DOG is about best friends, going home, shenanigans, stray puppy dogs, big laughs, shared tears, hot sex, and falling unexpectedly in love.

Please share the opening lines of this book:
"Emma asked me to partner up with Gavin for the wedding," MacKenzie said.
The lids on Carly's eyes snapped up. "Gavin, as in Emma's little brother, Gavin? The boy she raised as her own since their mother died? The same man-boy you slept with in a singular lapse of good judgment when you got dumped at the altar seven years ago? The one man in your personal history that Emma doesn't know about. That Gavin?"
"Yep," Mac said. She lifted her drink to her lips and downed it. "That Gavin."
Please share a few Fun facts about this book…
Gavin Tolliver has been in love with Mackenzie Harris since he was ten years old. As he puts it: Mackenzie Harris had been scrambling his brain since before he even had his first hard-on. She'd been a feature in his mental porn since his voice had cracked and after their one night together, it had only gotten worse.
For Mac, Gavin is her best friend's off limits little brother. But now as she sees it: This was not the Gavin Tolliver she remembered in his grubby Little League uniform who thought it was hilarious to stick whoopee cushions under her sleeping bag when she spent the night at Emma's…This guy had charisma and sexual magnetism to the tenth power. When he smiled at her, she actually felt her skin get hot and when he winked, well, her girl parts almost overheated.
Is there certain trait or je ne sais quoi that you find all your heroes have? Why do you think that is?
Yes, most definitely. When I think of my heroes, they all share the ability to be emotionally available with that one special woman. Once they find her, they are fully committed, deeply caring, and desire her above all others. Totally swoon-worthy.
As you wrote your protagonist was there anything about them that surprised you?
When Mackenzie, the heroine, decided she was an accountant, I was taken aback. Numbers really aren't my thing, but she's very pragmatic, very logical, very outcome driven, so it made perfect sense even though I was very resistant to idea in the beginning.
The first kiss…
They haven't seen each other since they shared a secret night together seven years before, but the magic hasn't faded:
With one hand he cupped her face while the other spread across her lower back, pulling her in tight. Mac had no choice but to grab onto his shoulders and hang on while he slanted his mouth over hers and kissed her with a thoroughness that left her breathless and longing for more.
The smell of him, citrus and cedar, hit her low and deep like a flashpoint. Gavin, the feel of his strength against her softness and the firm press of his mouth where it met hers, wooed her into yielding to him just as it had before. She had forgotten none of it. Seven years should have dulled the memory but it was as fresh and crisp as if she had been with him just last night.
Did any scene have you laughing or crying (or blushing) while writing it?
All of the above! But one of my favorite characters in the book is Tulip, the stray puppy Mac rescues. Because the scene where Mac finds her is based upon finding my own dog, Annie, it always makes me water up:
"You're really giving me mixed signals here," Mac said.
She inched closer, stopping a couple of feet short of reaching the dog. She didn't know what she'd do if the dog attacked her at this point. Die, she supposed. With that in mind, she redoubled her effort to get the dog to trust her.
"I promise I'm not going to hurt you," she said softly. She kept her hand steady, holding the food out. "I just want to make sure you're okay and I'll try and get you back to your people. I won't hurt you. I promise."
Mac's legs were beginning to cramp and she was sure she and the dog were going to be in this stalemate until nightfall when the dog moved. It belly crawled toward her just a few inches and stopped.
"Good dog," Mac said. "That's right. You can trust me. Come on. It'll be okay."
The dog crawled forward again, stopping just in front of Mac's hand. Mac waited for the snap, wondering if the dog was going to take the food and some of her fingers with it.
She swallowed, trying to stay calm while waiting to see what the dog would do. To Mac's surprise, the dog nudged the granola bar aside and pressed the top of its head into the palm of her hand.
"Oh," Mac said softly.
The dog's head felt like warm velvet beneath her fingers and it looked up at Mac from beneath her hand with big brown eyes that seemed to have witnessed a world of hurt.
"It's okay, baby," Mac said. "You're going to be okay."
The dog made a deep shuddering sigh as if it was psyching itself up for something then it cautiously climbed into Mac's lap. The dog's posture was rigid as if bracing for rejection. There was no question it was taking a huge leap of faith in trusting her. Mac felt her throat get tight as she looked into the dog's earnest face, she could see the pretty eyes imploring, Please don't hurt me!
"It's okay, you're safe now," Mac said. She cautiously hugged the dog close until she felt it relax against her.
What do you want people to take away from reading this book?
If you could have given your characters one piece of advice before the opening pages of the book, what would it be and why?
I would have told Mac that you can always go home. No, it won't be exactly as you remember it, but maybe it'll surprise you and be even better.

What are you currently working on? What other releases do you have planned for 2017?
Currently, I am finishing the tenth cupcake bakery mystery novel called WEDDING CAKE CRUMBLE which will come out in April 2018.

Thanks for blogging at HJ!
Giveaway:

Print copy of ABOUT A DOG (Bluff Point Romance) by Jenn McKinlay
To enter Giveaway: Please complete the Rafflecopter form and Post a comment to this Q:

In all of my books, as in my life, animals play a major role. How do you feel about animals as characters?
Excerpt from About a Dog:
Mackenzie Harris lugged her suitcase, carryon, and garment bag off the passenger car and onto the platform in Portland. The Downeaster train had brought her up from Boston to Maine for her best friend's wedding. Now she just had to find Emma, the bride, in the station and they would set out for Bluff Point, which was a half hour drive up the coastline.
The two and half hour train ride had given Mac plenty of time to think about the next two weeks. Emma, being Emma, had planned a wedding that was not just the celebration of two people uniting their lives. Oh, no, it was more like a two-week hostage situation where there was a daily itinerary of endless activities designed to milk every magical matrimonial moment out of the event.
Despite the intensity of the agenda, Mac planned to participate fully. She understood that the over the top celebrating was a part of who Emma had become when her mother passed away so young. Emma was always the one who made every birthday, Christmas, or Valentine's Day one to be remembered since she had a deep seated fear that each one might be the last.
Mac wheeled her suitcase beside her as she entered the station and scanned the large room looking for Emma. Her friend's long, straight blonde hair usually gave away her location at a glance, but Mac did a quick visual sweep but didn't see her. There was no petite blonde anywhere to be seen.
A buzz sounded from her bag and Mac held it open wide, hoping the display screen would light up so she could see it. Ha! There was a blue glow coming from the bottom. She snatched up her phone and answered it without pausing to look at the number.
"Emma, I'm here, where are you?" she asked.
"I'm right behind you," a man answered.
Seven years. It had been seven years since Mac had heard his voice, which was much deeper than she remembered, but still she would know Gavin Tolliver's voice in a crowded room loud with conversation and laughter. His was the sort of voice that wrapped around you like a hug. It was deep and masculine but full of warmth and kindness with a self-deprecating humor to it that Mac had always found charming even when Gav was a gawky teen just learning how to talk to girls.
Mac closed her eyes and braced herself before slowly turning around, still holding the phone to her ear. Her heart was pumping hard in her chest and when she looked at the man walking toward her it stopped for a solid three beats before it resumed its rhythm with a thump to the chest that felt like a closed fist to the sternum. Oomph!
"Hi, Mac," Gavin said into his phone, bringing his voice intimately into her ear while she stared into his baby blues. A woman could drown in eyes that pretty. How had she forgotten? Mac yanked the phone from her ear and ended the call.
"Gav," she said on a shaky exhale. He stopped in front of her right on the periphery of her personal space. She forced herself to smile with teeth which felt like more of a snarl. "I wasn't expecting you. How are you?"
"Better now that you're here," he said.
Mac gave him a wary look. What the hell did that mean?
"I'm pretty sure if I misplaced my sister's maid of honor, I'd have to flee the state or possibly the country," he teased. He smiled at her and Mac felt it all the way down to her toes.
"Oh, yeah, huh," Mac stammered. She resisted the urge to do a face palm. She sounded like a moron.
"Come here," Gavin said. He tucked his phone into his jeans pocket and held out his arms. "A proper greeting is required for the return of the prodigal Mac."
"Oh, right, of course," she said.
In her state of shock at seeing him, Mac's legs were refusing to follow the basic one foot in front of the other protocol and she lurched forward into his arms, forcing him to catch her before she took them both down.
It was a good bracing squeeze, the sort cousins shared at annual family reunions. But it was enough for Mac to catalog the fact that this was not the man-boy she had fumbled around in a pickup truck with all those years ago. Oh, no, this was a man who stood well over six feet tall, with broad shoulders, a lean waist and powerful arms. Gavin Tolliver had grown into a hottie when she wasn't looking.
Amazingly, his scent was the same and it struck Mac in the olfactory system like a lightning strike. The warm citrusy cedar smell that was uniquely Gavin blew open the locked door of her memories, and Mac was hit like a two fingered poke to the eyeballs with a mental picture of the man in her arms sans clothes holding her close and going in for a bone wilter of a kiss. Ack!
She jumped out of his arms so fast she tripped over her suitcase and landed in a heap on the bench seat behind her. She cracked her hip on the wooden edge and the pain rocketed up her back but she refused to let it show. Instead, she quickly crossed her legs and threw her arm over the seat back, pretending that she meant to do that.
Gavin looked surprised and then he grinned at her as if he found her adorable and not freaky, which she clearly was. Mac wondered how she could have forgotten the dimple that dented his right cheek when he smiled or the girlishly long, thick lashes that framed his eyes so becomingly. Then he winked at her and she felt as if everything she had ever known to be true had just hopped on the Downeaster train back to Boston.
Excerpt. © Reprinted by permission. All rights reserved.

Book Info:
Mackenzie "Mac" Harris fled her hometown of Bluff Point, Maine, after being left at the altar—and seeking solace in the arms of her best friend's off-limits brother. Now, seven years later, she's back to attend her best friend's wedding—safe, or so she thinks, from the mistakes of her youth.
But Gavin Tolliver has never forgotten the woman who has always held his heart. And when Mac rescues a stray puppy named Tulip, only Gavin, the town's veterinarian, can help. With a little assistance from Tulip, Gavin vows to make Mac realize that their feelings are more than just puppy love…
Book Links:

Meet the Author: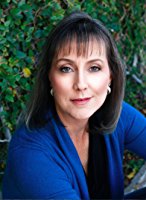 Jenn is the New York Times, Publisher's Weekly, and USA Today bestselling author of several mystery series and will be debuting her women's fiction series on May 30, 2017, starting with the title About a Dog. She lives in sunny Arizona in a house that is overrun with kids, pets and her husband's guitars.
Website | Facebook | Twitter | Instagram |