Today it is my pleasure to Welcome author
Rebecca Brooks
to HJ!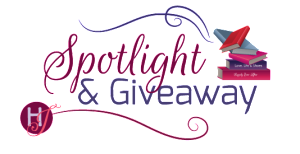 Hi Rebecca and welcome to HJ! We're so excited to chat with you about your new release, Above All!

Thank you so much for having me!

Please summarize the book for the readers here: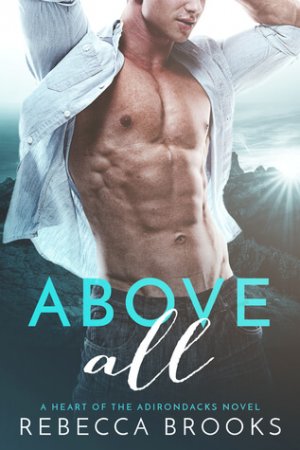 Casey Webb is a thirty-four year old artist who runs a campground in the Adirondack Mountains in upstate New York. After a horrible breakup sends her running from New York City, she's ready for a life of singledom in her cozy cabin by a lake…
But then she meets Ben Mailer, a sexy pastry chef who spends a weekend at the campground with friends. Ben is eight years younger than Casey, and his demanding career is just getting started. But as much as life keeps pulling these two away from each other, love keeps bringing them back together again.

Please share your favorite line(s) or quote from this book:
I'm always such a sucker for first kisses. Here are a few favorite lines from Casey and Ben's:
She had forgotten how amazing it could be to kiss someone. The first exploration, when every touch was new and electric and the tiniest graze of his hands on her back sent pulses of need through her body. She felt like one single circuit of connections that did nothing but respond.

Some part of her was aware that there was dinner on the stove, and cups of wine that they probably shouldn't knock over, and the curtains were open, and he was twenty-six, and she was thirty-four, and she was supposed to be alone, and a hundred other things that were right and practical and just. But all she really knew was that the kiss was still going on, and she wanted more and more and more of it.
Please share a few Fun facts about this book…
This is a re-release of my debut romance, with a brand-spaking new cover and a lower price point. I'm bursting with excitement that it's out in the world again!
A reader got a (huge!) tattoo across her upper back with a quote from Above All. One of my top ten life moments when I realized someone wanted my words to be part of them forever!
I've hiked all over the northeast, but I'd never been to the Adirondacks when I wrote this! Don't worry, I've fixed that. 🙂
The idea for Above All came from my dissertation. In the acknowledgments, I thanked my husband "above all." He was so touched, which got me thinking about a story where a woman is searching for the man who'll be her "above all"– her one and only.
What first attracts your Hero to the Heroine and vice versa?
Well, this is a dirty, dirty book, so the first glance is all about the physical. It's a toss-up between Ben's smile and his butt! But it soon becomes more than just lust. Casey is drawn to Ben's quiet ease, the way he cares for others, and the fact that he's always wholly himself—he doesn't change himself depending on who he's around. Ben can't get enough of Casey's talent and her independence. He's never met anyone like her.
If your book was optioned for a movie, what scene would you use for the audition of the main characters and why?
Casey lives on a lake and loves to go swimming early every morning. But it's cold in the Adirondacks, even in the summer! The first time Ben spends the night, she drags him out of bed in the morning and into the water, where he soon discovers he's not nearly as hardy as she is. I'd pick this scene because it shows the laughter, banter, and chemistry between Casey and Ben. They have fun together and are so comfortable with each other, moving from laughing to emotional to sexy and back again. I'd want the main characters on screen to show in every moment how truly perfect for each other they are.
Here's a snippet:
She went to pull his towel off to wrap hers around him so they would both be together in the towel, skin against skin. But Ben stepped away quickly, a look crossing his eyes.
"No way," he grimaced. "You'll never want to come near me again."
"What are you talking about?" Casey paused, confused.
"The cold," he said, shooting her a knowing look.
Casey laughed and ripped off his towel with one hard tug. His hands flew straight to his crotch.
"I'm shriveled up like a sack of dimes! Tinier than a fingerling potato!" he cried as he leapt naked up to the cabin, his adorable butt a moon of white bounding over the path.
Casey's sides hurt she was laughing so hard, bundling herself in the towels and following him in.
"I'm so cold." He was chattering in the doorway, saying over and over again. "So cold! Help! Casey! I'm so cold!"
"Quick!" She put a towel down to wipe their feet and then ran to the bathroom, turning the shower as hot as it would go. Ben stood dripping on the tile, his blue fingertips still modestly covering himself with such earnestness that Casey couldn't stop a new wave of giggles from erupting every time she looked over at him.
Finally the water was warm and she pushed him in, following after. He stood under the stream, muttering about how he would never be warm again, until gradually the color returned to his face—even if his lips were still blue enough to look bruised.
"You're a monster," he muttered. "A witch. An evil temptress of the woods."
He pulled her into his arms, now that he had stopped trembling. "An enchantress." He kissed her forehead. "Torturer." He kissed one eyelid. "Bully." He kissed the other. "With no nerve endings to sense cold." He kissed her mouth.
"Oh, I have nerve endings," Casey whispered, guiding his hands to the warmest part of her, slick and wet.
Readers should read this book….
If they want hot outdoor sex and an emotional story about finding out who you are, what you want, and the person you want to share the journey with.
What are you currently working on? What other releases do you have in the works?
In addition to Above All, I'm also re-releasing a companion novelette called His Hands. Previously titled Blackberries in the Morning, His Hands is about a café manager in the same small mountain town as Above All. A single mom of two, Anna knows she can't give her heart to the older man who's just passing through town…but what if he's not leaving in the morning? I had a lot of fun getting to revisit Casey and Ben in this story and I hope readers will, too!
Next up is a brand new series called Accidental Love that's all about wrong bed mixups. The first book—Wrong Bed, Right Roommate—is coming out later this year! I share covers and links with my newsletter subscribers first, so readers should sign up so as not to miss a new release.

Thanks for blogging at HJ!
Giveaway:

A free e-copy of His Hands: A Heart of the Adirondacks Novelette
To enter Giveaway: Please complete the Rafflecopter form and Post a comment to this Q:

Would you go for a younger man, like Casey does? Success and horror stories always welcome!
Excerpt from Above All:
She was in the middle of trying to pour the spaghetti into the pot without spilling it everywhere—a disaster she was remarkably good at—when the knock came. No matter how much she'd tried to convince herself that there was nothing going on with Ben and the kiss had been a one-time deal—she couldn't pretend she didn't know who it was, true to his word.
But she couldn't answer the door with her hands full. In a moment, Ben pushed open the door and stuck his head in. "Anybody home?"
She dumped the rest of the spaghetti in and wiped her hands on a dishtowel, already flustered. Some part of her was surprised to find herself inviting him in. Another part sat back smugly and asked if she really believed that line that she wasn't interested in him.
"Spaghetti crisis, come on in," she called. The pot was too small and the long pieces were still sticking straight up. She tried to push them down with a wooden spoon before they burned.
Ben let himself in and something clunked down on the table, making Casey look over. He had brought a bottle of wine.
"Jesus," she muttered to herself. You kiss one boy once in your doorway when it's late at night and you don't know any better, and suddenly it's a date?
"Geller said you were at home," Ben said.
"You talked to Geller about me?" Casey's eyebrows shot up.
"Not like that," Ben said quickly. "I went to the office." He scratched at his neck. "It just sort of came up."
Casey narrowed her eyes at him. "Right," she said. "Like that wine just sort of appeared."
Ben lifted his palms to the ceiling, pleading for mercy. "Guilty, I guess? Is that spaghetti really going to cook like that?"
Casey looked back at the pot, realizing she'd been standing in front of the stove, arms folded across her chest and wooden spoon in her hand like a weapon, completely neglecting to get the spaghetti all the way into the pot. You didn't need to be studying Italian cooking at one of the best culinary schools in the country to know that wasn't a good idea. Dry pieces of spaghetti poked out of the water and were starting to whither and burn.
"Shit," she grumbled, frantically stirring. "It's a little embarrassing to make spaghetti in front of you."
"May I?" Ben said gently, coming over and extending his hand for the spoon. In three deft flicks of the wrist, he twirled the pasta around so it lay calmly in the water, which was beginning to roll back to a boil.
"Did you set a timer?"
"No," Casey admitted.
"That's okay, we'll eyeball." He smiled. "How about sauce?"
Casey pulled out a jar of tomato sauce from the fridge and handed it over, making a face in the process. The jar was half used and she could already guess there'd be a layer of fuzz growing around the rim that she'd been planning to scrape off without looking too hard.
"Let me ask you something," he said.
"Shoot," said Casey, bracing herself. Now was the time for it all to come out—the inevitable questions about what she was doing up here, the subtext being, What's wrong with you that you're hiding from the world?
But all he said was, "Do you have any canned tomatoes?"
Casey's eyes fluttered in surprise. "Uh, it's possible? Look up there." She pointed to the cabinets above the fridge. Ben rooted around behind some cans of black beans.
"Aha!" he finally said, triumphantly grabbing a can. "There's hope for you yet." His dimples as he smiled made her flush…
It was strange how easy it was to move in the tiny kitchen with him. She was aware, always, of how close they were standing, bumping past each other to move from the fridge to the stove, his hand brushing her hip as he nudged her over to reach for the cups they were using as wine glasses. Even as she knew where he was at all times, something about it felt easy. Like falling into a rhythm without needing to be told what the beat was going to be.
Careful, she warned herself as she poured him more wine. She'd come up here for a reason, to focus on her own life and not go around losing her heart.
Excerpt. © Reprinted by permission. All rights reserved.


Book Info:
Reeling from a sudden breakup, Casey Webb leaves Brooklyn, drives north, and settles in a sleepy mountain town in upstate New York. She's convinced she's happy being alone—until she reads the acknowledgments in her ex-boyfriend's hit debut novel, thanking his new girlfriend "above all."
Good thing Ben Mailer is in town. The hot, young Brooklyn-bound chef offers the perfect distraction. Soon the backwoods are heating up… But as their fling turns into more, the demands of Ben's family and budding career make moving to her idyllic town impossible.
Now Casey must decide what she can't live without—her life in the mountains, or the man she wants to be hers above all…
Book Links: Book Links: Amazon | B&N | iTunes | kobo | Google |


Meet the Author: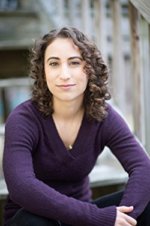 Rebecca Brooks lives in New York City in an apartment filled with books. She received a PhD in English but decided it was more fun to write books than to write about them. She has backpacked alone through India and Brazil, traveled by cargo boat down the Amazon River, climbed Mt. Kilimanjaro, explored ice caves in Peru, trekked to the source of the Ganges, and sunbathed in Burma, but she always likes coming home to a cold beer and her hot husband in the Bronx.
Website | Facebook | Twitter | Instagram | GoodReads |