Today it is my pleasure to welcome New York Times bestselling author 

Mimi Jean Pamfiloff

to HJ!

Hi Mimi Jean, Welcome to HJ
Thanks for having me back!!
Mimi, what would you say are the defining characteristic of your novels?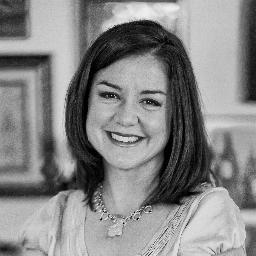 Smokin' hot gods, quirky humor, and super twisty plots. You gotta be quick to keep up because you'll think you're on cruise control and then BOOM! Rabbit hole! I take pleasure in surprising my readers when I can.
5 best things about being a writer?
1. Interacting with my peeps on Face Book. (OMG, my fans are wild! Love. Them. And…exactly where they find all of those pics of man candy? I have no clue. But they never cease to amaze me.)
2. Picking the hotties for my covers.
3. Getting emails/notes from readers who tell me that I made them laugh when they needed it most (my personal mission).
4. Inspiring others to follow their dream of writing. There is no greater reward than to have people tell you they caught the writer's bug because of you! Now, to be totally honest, there have only been a few, but it felt wonderful!
5. Having my own radio show! Once a month, friends and I get together on the air to talk about fun sex tips, steamy romance novels, and anything else we throw in. All the while, we sip fruity cocktails. I make my fans part of the fun by having them contribute to the show: giving guest reviews, reviewing their books—if they're writers—and answering their questions (no holds barred). It's frigging so much fun! And naughty! (Shameless plug: Man Candy Show on Radioslot.com)
If you were a heroine in a book, your character would be – The girl next door, the damsel in distress, Kick-butt take charge heroine or the aloof ice queen and why?
I would be the kick-butt take charge heroine who vacillates between not feeling good enough—therefore constantly pushes herself—and feeling like she can do anything. (A nerdy Wonderwoman?)
Let's talk about your newest release: ACCIDENTALLY MARRIED TO…A VAMPIRE
If you had to summarize the book for the readers here…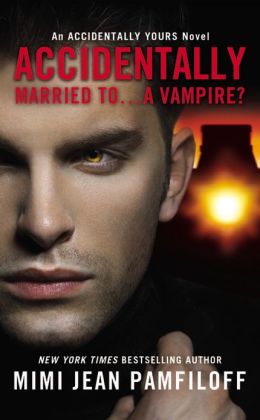 What if you fell in love with a vampire—head over heels, love at first sight kind of love—but then discovered that being with him was horrible? He drinks blood, likes the dark, and his friends are really creepy. You, on the other hand, like beaches, sunshine, and pizza. Well, my heroine runs but finds that getting away from a really determined vampire might not be so easy.
Please tell us about the characters in your book
Niccolo DiConti is general of the vampire queen's army. He's used to being in control and always knowing what to do, but when he meets Helena, he's at a total loss. Add that he's also been asleep for three hundred years and not quite up to speed in modern times…well, poor guy's head is about to explode.
Helena Strauss is a recently graduated biology student, from Santa Cruz, CA, who goes to Mexico with her friends for a little R&R. Obviously, the trip goes sideways, and that's how she meets The General. But basically, before that moment, she's really not your typical heroine. She's young and slightly naïve, but she's pretty happy with her life. She has no real conflicts or problems. Until she meets a vampire!
What scene did you have the most enjoy writing? Why?
The scene where Helena dumps Niccolo! Oh, I was rolling on the floor laughing when I wrote certain parts of it.
"Do you love me?" she asked.
"Love?" he growled. "Vampires do not do love."
"Excuse me?"
He looked at her, his eyes as black as abandoned coal mines. "What does love have to do with it? We are mates. Our bond is eternal."
What does love have to do with it? After everything she'd given up, that was his answer? Didn't he feel the overwhelming connection between them? Because she did. She'd completely rolled the dice and had given into it. She'd believed they were meant to be. What other reason
could account for the illogical things she felt for a man— errr , vampire— she barely knew? So, had she been wrong? Was she the only one with these feelings? Had he just been pretending to care for her? "Love has everything to do with it, Tina! Everything!" She stomped her foot.
"We're over! You arrogant vampire, I'm not marrying you. Capisce ?"
"Why the hell are you calling me Tina? And I thought you wanted to be with me," he said bitterly, but clearly didn't give any credence to her words.
"Not anymore! Who the hell wants a life with someone who doesn't 'do love.' That's . . . that's . . . just sad!"
What scene was the hardest to write? Why?
The ending was the toughest (the sad, sad case for all of my stories). I cried a little, laughed a little, then I cried some more! (A few characters die in the end. Won't say who! But I will tell you that it's never a sad ending in my books.)
Obviously, I can't share the ending, so I will share this scene! It's when the General goes on his first outing with his team, scouting for evil vampires, after being out of action for three hundred years. Viktor has been his best friend for centuries and was left in charge during the General's absence.
The sound of Viktor clearing his throat startled him.
"One moment," Niccolo snarled.
"I think we've waited long enough," Viktor growled under his breath.
He understood Viktor's true meaning. Niccolo's absence had been particularly hard on Viktor, especially having to deal with the queen on his own. Viktor's hide was still chapped— as they liked to say now— even though he understood Niccolo had not intentionally turned his back
on him.
"Any day now?" Viktor prodded.
"Sì, sì. Do not get your . . ." Niccolo paused to recall the exact phrase. "Get your balls in a bunch."
Viktor shook his head. "Panties."
Niccolo frowned. "Why would you wear panties? Aren't those for females?"
Viktor growled, "Can we go now?"
"Yes, but I insist you tell me more about your man panties later."
The men in the van chuckled under their breath. Viktor's body tensed as though he was about to lunge for Niccolo.
Niccolo shrugged. He supposed Viktor was acting so irritably because he was anxious to get the job done. This is what he always admired about the man; when it came to
killing, he was all about efficiency and execution.
Who would you cast in the role of your characters if your book was optioned for a movie?
Maybe the readers can help me with this one? I have pictures of male models up on my Pinterest page (http://www.pinterest.com/mimijeanromance/), but honestly, no actors come to mind.
For Niccolo, our fearless vampire general, he would have to be tough as nails, large, Italian-ish and fiercely handsome. (Yes, tall, dark, and handsome! LOL.)
For Helena, I could see a cute, funny blonde like Kristen Bell (Forgetting Sarah Marshall).
What are you currently working on? What other releases do you have planned for 2013 into 2014?
I am currently writing the last and final book of the Accidentally Yours Series….ACCIDENTALLY OVER? After that…wide open road! Who knows.
Where can readers get in touch with you?
Telepathy generally works well, but if you're more of the traditional type, you can find all of my info on my webpage: www.mimijean.net
Thank you for stopping by HJ!
THANK YOU FOR HAVING ME!!! – Mimi
GIVEAWAY:

5 print copies of ACCIDENTALLY MARRIED TO…A VAMPIRE
To enter Giveaway: Please complete the Rafflecopter form and post a comment to this Q:

Got any suggestions of actors who could be my Niccolo? Tell us Why you think he would be a good fit.
a Rafflecopter giveaway

Excerpt from Accidentally Married to…A Vampire?
Helena's tense body swooned when the force of his lips met hers. He pulled her greedily into his hard frame and moved his strong hands to grip her waist. It felt like he had claimed her as his personal prize. It felt euphoric. Owned by a sex god!
Wait! What the hell am I doing? She broke the kiss and pushed him away again. "This is insane. I don't know who you are or how I got here, but you have to let me go. You have the wrong person."
He smiled devilishly. "Afraid not, my dear Helena. Fate has united us."
Helena raised her brow in question.
"However, you are correct, bella. This is insanity. And as much as I would like to show you the depths of my lunacy—and the things it is asking me to do to your succulent body at this very moment—we must go. Before they come for me."
That sounded ominous. "Who are 'they'?" Wait. Did she want to know?
"It is forbidden to speak of such things to a human, but I vow the day will come when there will be no secrets between us." The naked warrior held out his hand. "Come, mio cuore."
Helena shivered. Something about that explanation left her feeling substantially more terrified. Why couldn't humans know? And what exactly was he? If the scientist in her had no answers, then better not stick around to find out.
Helena nodded. She took his hand—it was cool to the touch, yet heated her skin at the same time—and followed him through the chamber toward the doorway. As they reached the passage, Helena nonchalantly dipped down and grabbed a golden statue. It reminded her of an Oscar. In fact, she could swear there was an inscription on its base.
Sally Field? Too dark to know for certain.
She quickly jumped and struck Niccolo in the back of his head with all her strength. He stumbled to the side. She squeezed past him down the passage.
The moment she burst from the temple into the night, the stupidity of her plan hit home. How far could she get?
At least he was barefoot, bare everything—sigh—and she still had on her low-tops. That might give her the advantage. Question was, would she find her way back to civilization? She had to try.
Helena pushed frantically with her hands through rough branches and vines. They lashed at her face and scratched her arms and legs. She ran straight into a tree trunk.
She cupped her nose. Ow! That hurt!
Thankfully, it wasn't broken.
She slid around the enormous tree, panting and sweating. She continued on with her hands extended, wondering if running through the jungle, unable to see a goddamned thing, was actually more dangerous than trying her luck with that man. Were there any cliffs around here?
Helena tripped and landed on her knees, reopening the cut. "Son of a—" She cupped her hands over her mouth. She quickly picked herself up and slammed right into something hard again. Another tree? She probed hesitantly with her hands.
Nope. Not a tree.
"Well, well…What have we here?" said a deep, unfamiliar voice.
Helena screamed.
Two steel hands grasped her shoulders. "Hush, hush, now…" The voice was low and menacing.
She couldn't see so much as an outline of a body or face. "Who the hell are you?"
"I go by Rodrigo. You may call me 'Lucky.' It's been eons since I've dined on such a pure Forbidden, and your fresh blood smells…"—he paused and inhaled deeply—"divine."
Yes. Running away had been a bad choice. Helena kicked and fought, but whatever held her was a thousand times stronger. She suddenly felt his hot tongue run down her neck.
"Ummm. Delicious."
He tasted her? Holy shit! "Let me go!" Helena shrieked. The man wrapped his unyielding arms around her waist and crushed her into his body.
"Release her, Rodrigo." Niccolo's deep voice sliced through the night like a welcome knife. "Or I will rip out your entrails and force you to swallow them. Repeatedly."
Rodrigo froze, but did not loosen his painful grip on her body. Like a caveman trying to hold on to a drumstick, she thought.
"So, the anonymous tip was right." Rodrigo's voice was filled with arrogance. "You're just the vampire we've been looking for."
Vampire? Did he just say "vampire"? Helena's frazzled body took what little energy it had left to resist fainting. She shook her head.
"And, let me compliment your fashionable attire, my friend. Is naked the new black?" said Rodrigo.
Apparently, the two men could see each other. That figures; all monsters can see in the dark.
"I am uncertain of what happened to the old black while I have been indisposed," Niccolo replied flatly. "But I have no interest in indulging your urges to discuss my legendary body. I do, however, want you to let my woman go."
My woman?