Today it is my pleasure to Welcome New York Times bestselling author
Mimi Jean Pamfiloff
to HJ!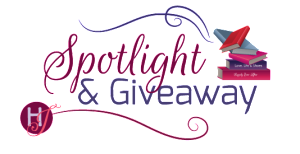 Hi Mimi Jean and welcome to HJ! We're so excited to chat with you about your new release, Accidentally…Over?!
THANK YOU FOR HAVING ME!
Please summarize the book for the readers here: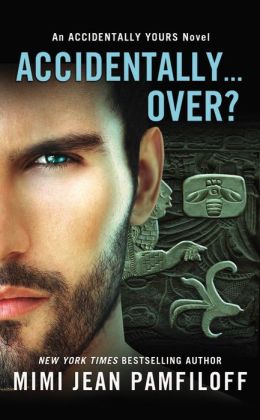 It's the finale of the Accidentally Yours series, so readers will finally get the answers to all of those questions they've been hungry for. (Is Cimil evil? Will the world end? Do the gods find their HEA?) The story is also about Máax, the God of Truth, who is trying to stop the end of the world. He's invisible, sexy, stubborn, and will finally meet his match: Ashli
Please share the opening line of this book:
Death is trying to seduce me.
I always suspected he would come for me after I survived the accident, and now there's no doubt. And death isn't some ominous creature that carries a bloody scythe, his face obscured by a black cloak, his spindly fingers protruding from the cuff of his dripping sleeve as he enters your dinner party, points to your plates, and declares in a gravelly voice, "You're all dead. It was the canned salmon." Oh no. This is no snarky Brit skit, and he's no monster.
Please share a few Random facts about this book…
The scene with the series' climax was planned since book one and inspired by my favorite childhood game.
Part of the book is set in Tulum, Mexico, during the time when I met my husband. So I did actually go to a café just like the one I describe! So beautiful.
I spent two hours "researching" children's shows for the book because I got distracted and began watching clips! Oops.
Please tell us a little about the characters in your book. 
Well, there is our returning cast of fourteen crazy deities and their mates. So fun. But this time around we get to meet MAAX, THE GOD OF TRUTH. He is a total bad boy and refuses to follow the rules. As a punishment, he's had his physical form taken away. He's still ready, however, to do whatever he feels is right or help another, regardless of the consequences. He's a softy at heart.
Ashli is a young woman living in the 90s. She's lost her family in a terrible accident and believes that death is hunting her. Despite all that, she leads a content life because she lives for the moment—at least, that's what she tells herself.
As you wrote your protagonist was there anything about them that surprised you?
How darn SEXY invisible men can be. It creates a lot of opportunities to get kinky in the bedroom. Caramel topping anyone?
The First kiss…
Oh! I don't want to spoil the surprise, but let's say that it's the turning point for the story. Bad goes to impossible.
Did any scene have you crying or laughing while writing it?
I love the scene where Ashli discovers that her beloved café, a café started by her deceased parents and of great sentimental value, has been remodeled….
And what the hell is that? Ashli said to herself with disgust, her gaze zeroing in on a foul, two-story structure that looked like Chuck E. Cheese's and Tarzan went out for a wild night of tequila shots and ended up having an illegitimate architectural love child. It was horrendous. Giant plastic palm trees with flashing lights, gaudy jungle murals, and bright red umbrellas with a cartoon drawing of a topless male monkey bearing a six-pack and, drinking a cappuccino assaulted her eyes. The cheesiness made her monkey-nauseous. And it was in the exact same spot her café used to be!

No. No. Noooo…Monkeyccino's? Wh-wha-what?
If your book was optioned for a movie, what scene would you use for the audition of the main characters and Why?
I would definitely choose the scene where our god, MAAX, is at a party, covered in gold paint (to make him visible). Why? Because he's wearing a very short toga. Nice!
She sighed at the deeply chiseled muscles, the ripples of his partially exposed abs, the thick, strong thighs jutting out from below the hem of his almost too short toga, a toga that barely covered him and reminded her of what was underneath. Mandy bar! It was a part of him she remembered touching and tasting and enjoying. She'd never felt so free and uninhibited with a man. She'd never felt so needy for one, either.
If you could have given your characters one piece of advice before the opening pages of the book, what would it be and why?
I would have told MAAX that honesty is always the best policy when it comes to women. Especially when you are the God of Truth. Duh! What were you thinking?
What are you currently working on? What other releases so you have planned for 2014?
I am working on book 3 of my best selling KING TRILOGY! KING OF ME comes out in November. I'm also releasing FATE BOOK TWO for my New Adult fans. (The story of a young woman whose made up boyfriend comes to life.)
Thanks for blogging at HJ!
Giveaway:

2 Print copies of Accidentally…Over?
To enter Giveaway: Please complete the Rafflecopter form and Post a comment to this Q:

The world is ending. You've been invited to a costume party thrown by the gods. What would you go dressed as? Why?
Excerpt
Death is trying to seduce me.
I always suspected he would come for me after I survived the accident, and now there's no doubt. And death isn't some ominous creature that carries a bloody scythe, his face obscured by a black cloak, his spindly fingers protruding from the cuff of his dripping sleeve as he enters your dinner party, points to your plates, and declares in a gravelly voice, "You're all dead. It was the canned salmon." Oh no. This is no snarky Brit skit, and he's no monster.
Death is a sex god.
He's tall, built from indestructible solid bricks of muscle. His cheek bones are chiseled works of art, and his full, sensual lips are meant for doing anything but killing. Like I said, sex god.
How do I know this? He's been watching me, whispering in my ear while I sleep, quietly hiding in the shadows while I eat, while I work, while I shower.
So for once, I'm turning the tables.
I follow the sound of his footsteps through my beach cottage, out my back porch, and then pick up his large footprints in the sand. I crouch behind the tall, dry grass blanketing the massive sand dune. The crashing waves mask the sound of my thumping heart and heavy, frantic breaths. I'm sweating like mad as the tropical morning sun beats down on my back, and I spot my stalker splashing in the waves.
He stands, and I can barely breathe when I look at him.
Though he's nearly transparent, the outline of his naked body glistens with drops of ocean water reflected by the sun. I've never seen a more beautiful man. Shoulders that span the width of two normal-sized men, powerful arms and legs that make me wonder if he's not actually carved from rock or molded from steel, and incredibly sculpted…jeez, everything. There's not an inch on this beast—not a neck, an ab, not a pec or a thigh—that isn't constructed from potent, lethal looking muscle. Well, except his hair. Though I can't see the color, it's beautifully thick and falls to his shoulders. I imagine it's a warm shade of brown, streaked with reds and gold. Because he's utterly beautiful, and that's the kind of hair a beautiful man would have. Yes, he's a god, not the bringer of death. And I can't help but wonder why he's made that way. Is it so that when he comes for me, there'll be some sort of consolation—getting to see his face? I don't know, but I'm not ready to see it, yet. I want to live. I want to grow old. I want to fall in love. Just once before my time is up.
Yet, somehow, I want him, too. Why? That's gotta mean I'm loca, right?
My eyes study every poetic detail of this "man," hoping to find answers. But there's nothing. Nothing that will help save me from him.
Suddenly, I see his chin lift and his head turn in my direction.
Can he see me? Oh my god. He's coming right for me.
I bolt from my hiding place and make a run for it. I know if I make it to my house I'll manage to lock the doors, but that won't stop him. There is nowhere to hide from death, but I run, anyway.
I make it to my back porch and reach for the door, but I slip on something. Shit. Really? A banana peel?
My body crashes to the hard cement. My head cracks on the sharp edge of the porch's step, and I can't move. All I feel is my beating heart and heaving lungs, burning with fear.
"Dammit, woman. Why the hell do you always run from me?" His deep, melodic voice washes over me, and I love how it soothes my soul.
I look up and try to focus my eyes, but he's difficult to make out. His dripping hair catches only a few rays of morning sunlight.
"You're so beautiful," I croak. "But I changed my mind; I don't want to die. Please don't take me away."
I feel his warm hand brush against my cheek. "I am trying to save you, Ashli. Why won't you let me?"
Why does he say that? Why is he lying to me? It doesn't matter now, because I'm already dying. The darkness begins to swallow me.
"Shit!" I roll from my bed and fall to the floor with a thump.
Sonofabitch! Why do I keep having these dreams?
Book Info:
When it comes to Máax, the God of Truth who refuses to follow the rules, there's more to him than meets the eye. Literally. Because Maáx is invisible! Which is probably why, after seventy-thousand years, he's still unable to find a mate.
Ashli Rosewood was never meant to die. In fact, her death might be the very reason the gods are now faced with stopping that pesky doomsday right around the corner. If only there was a way to undo the past. Cue Máax. Seven feet of divine masculinity and the unruly god charged with saving Ashli. With a little help from an ancient Mayan tablet, Máax will travel back in time and set things right.
Easy, right? Wrong. Because Máax has one teensy challenge. He's invisible. And every time this impatient, powerful deity gets anywhere near Ashli, he spooks her right into harm's way. Meaning…she dies, and he has to start all over again.
Cliff, banana peel, runaway storage container filled with Belgian chocolates, bee sting, the list goes on and on. Does the Universe have it out for this girl? Sure seems that way. But why? And what will Máax do when he begins to suspect that not only is Ashli the key to stopping the apocalypse, but she may be "the one" he's been waiting seventy-thousand years for. How will he save the one woman the Universe insists on killing and who wants nothing to do with him?
Buy Links:
Author Bio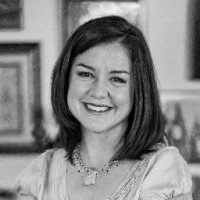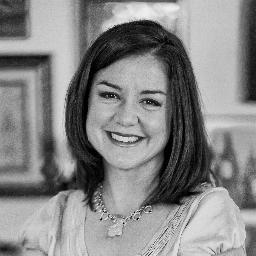 Before taking up a permanent residence in the San Francisco Bay Area, Mimi spent time living near NYC (became a shopaholic), in Mexico City (developed a taste for very spicy food), and Arizona (now hates jumping chollas, but pines for sherbet sunsets). Her love of pre-Hispanic culture, big cities, and romance inspires her to write when she's not busy with kids, hubby, work, and life…or getting sucked into a juicy novel.
She hopes that someday leather pants for men will make a big comeback and that her writing might make you laugh when you need it most.
Social Media Links: