Today it is my pleasure to Welcome romance author
Kate Willoughby
to HJ!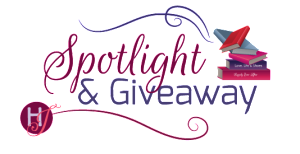 If you were written about in the newspaper, on the front page what would the headline say? Why?
"NHL Wives and Girlfriends Confess Love of Romance Novels".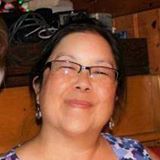 It would be really cool if some real hockey "WAGS" discovered the wonderful world of romance novels via my books. If I were married to an NHL player, I would be very curious to see how a novelist fictionalized my lifestyle. But then again, I might be too busy enjoying the fact that I was married to a strong, sexy professional athlete.
Would you rather…have 3 wishes in 10 years or 1 wish today? Why?
Being that I am in my fifth decade of life, I would like my wish now. While time seems to pass by faster with each birthday, ten years is too long for me to wait. LOL
Let's talk about your newest release: Across the Line
If you had to summarize the book for the readers here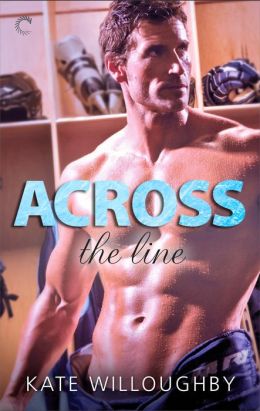 I suck at summarizing my books, the main reason why I'm so glad Carina Press creates the back cover copy for me. So, I'm going to give you this bit from a review by Steffi from SweptAwaybyRomance.com.
"Across The Zone has everything that makes my romantic heart go pitter patter. It has funny banter, sexual tension, a beautiful, hunky professional athlete with a devastating smile, a funky, independent heroine with serious trust issues, a lot of humour and a beautiful love story."
Please tell us about the characters in your book?
Becca Chen is driven. She is creative and passionate about the food she cooks in her café. She loves hockey and probably her greatest weakness is pride. Or maybe stubbornness. She's pretty stubborn.
Calder Griffin plays hockey for the NHL San Diego Barracudas who feels like second-best when compared to his older NHL superstar brother. He loves practical jokes and never met an ice cream he didn't like. He's pretty good in bed, too. Heh heh.
As you wrote your protagonist was there anything about them that surprised you?
Well, Calder's father isn't exactly a protagonist, but he's the character who surprised me the most. My plan was to give Calder a tough-as-nails, ruthless dad, the kind that drove his sons mercilessly so he could live out his crushed NHL dreams via them, but he turned out to just be a Gretzky-worshipping nice guy. Go figure.
What scene did you most enjoy writing? Why?
I really love writing jealousy scenes. Usually, it's my hero who notices some other male's interest and realizes he doesn't like it. At all. However, in this scene, they're at a little neighborhood coffee joint, and it's the heroine who feels the jealous pinch.
After ordering, Becca went to snag a table while Calder paid. He felt a tap on his shoulder and turned to see Elizabeth Alviso. Crap. He'd hooked up with Elizabeth a year ago. She'd wanted to keep things going. He hadn't. She seemed to consider him "the one that got away," and every time he ran into her in the neighborhood, she tried to reel him back.

He pasted on a polite smile.

Elizabeth hugged him. "Calder, how are you? I haven't seen you in forever. How's your knee?"

He extricated himself as quickly as possible, glancing at Becca.

Who was watching.

"My knee is great, thanks. How are you? Still chasing ambulances?"

She gave him a playful shove and laughed. "Oh, you. Yes, I'm still practicing law."

"Good, good. Glad to hear it. Nice seeing you."

He edged away and joined Becca. As soon as he sat down, she said, "Yes."

"Yes, what?"

"Yes, I'm feeling possessive. Yes, I want to make a statement. So kiss me now, quick, while she's looking over here."

Placing a hand behind her head, he leaned forward and touched his lips to hers, lingering until she smiled against his mouth.

"Perfect. No, don't look. You'll ruin it. That was perfect."

Calder could feel Elizabeth's eyes on his back. He pictured the slightly narrowed eyes and tight-lipped smile and hoped that Becca marking her territory would help Elizabeth finally understand that her flirting was futile.

He was taken.
What scene was the hardest to write? Why?
Probably the hardest scene to write was a scene that got thrown out. Again, my wonderfully wise editor suggested that while there were parts of the scene that worked, especially where Becca's character was concerned, Calder became too passive. So, we juiced it up a little with this scene, of which I'm only giving you a taste…
At last they were rewarded by the spectacular Green Veil Falls. Water fell down a mossy wall of stone on its way downstream. Although it was far from quiet, a sense of calm still permeated the air.

They uncapped water bottles and hydrated as they admired the view. The weather had warmed up and Calder had a good sweat going. The hair on the nape of Becca's neck was damp. He wanted to lick her there.

He wanted to lick her in a lot of places.

He calculated the odds of that happening this trip and wasn't too encouraged.

"I'm going to see how cold the water is," Becca announced. She shed the pack and laid it on the ground.

"Wait a sec. Let me help you. The way down looks a little dicey."

She gave him a look. "Calder, I'm not helpless. I can handle it."

Chastised, he followed carefully, still alert to the danger of re-injuring his knee. The path she was taking didn't look too dangerous. He had his stick, a bit more rustic and thick than his hockey stick, but it was helping. There were large boulders and numerous bushes and trees to navigate between. Becca seemed nimble enough, managing to choose her footing with alacrity. She'd worn hiking boots, which would help support her ankles.

They were almost to a flat place where she could crouch to feel the water, when she suddenly froze. Despite the number of hikers that tramped through on a regular basis, the wildlife still came to drink. He wondered if she'd spotted a deer or a rabbit maybe. But then, a split second later, he heard a sound that made his blood run cold.
Who would you cast in the role of your characters if your book was optioned for a movie?
Ming-Na Wen could easily pull off the determined perfectionist chef that is Becca. As for Calder, I choose Chris Evans of Captain America fame. Those eyes. That body. That boyish grin. I only hope he can skate.
If you could have given your characters one piece of advice before the opening pages of the book, what would it be and why?
I actually have no advice for them, except maybe to say, "It's going to be rocky, guys, but it'll be worth it in the end."
What are you currently working on? What other releases so you have planned for 2014?
I'm almost finished with the first draft of Out of the Game, book three from the In the Zone series. I expect it to come out sometime in the spring of 2015. After that, I have a novel, a novella, and a short story lined up and I can't wait to start working on them.
Thanks for blogging at HJ!
Giveaway:

I'm excited to offer five lucky winners an electronic copy of On the Surface, book one of the series.
To enter Giveaway: Please complete the Rafflecopter form and Post a comment to this Q:

When I was in San Antonio last month, I went shopping at Macy's with a good friend. It had been way too long since I'd done that. (Funny how Becca is sorta like me. LOL) I didn't buy anything, but I had such a great time helping her find shoes and pick out a scarf that she ended up wearing the entire rest of the day. Are you a good fashion consultant? Or are you more the person who needs the advice? I'm both. I can give great advice to other people, but when it comes to dressing myself, I'm challenged.
Excerpt
"You need to get something sexy for the wedding. Something that'll blow Calder away. Has he ever seen you dressed up?"

"No. Never. I've barely seen me dressed up. And easy for you to say. Get something sexy? I have no clue as to how to go about doing that. I'm planning to get a black dress. That's safe, right? And good for funerals, just in case."

Savannah looked aghast. "I know you're my boss, but I absolutely forbid you to buy a dress appropriate for both weddings and funerals. And incidentally, no such dress exists."

Becca leaned forward onto the desk and buried her face in her crossed arms. "It's hopeless. I'm going to tell him I can't come. I'm too busy with the restaurant. Or I'm sick. I have some horrible disease. Necrotizing fasciitis maybe."

"I'm not going to even ask what that is."

Becca sighed. She was clearly doomed to be a fashion cautionary tale. Savannah left the office and Becca got back to work, but about fifteen minutes later, Savannah rapped on the doorjamb.

Becca leaned back in her chair and stretched. "What's up?"

"What are you doing after work?"

"Calling Calder to tell him I have polio."

"No, you're not. You're coming shopping with me."

Becca slid down in her chair and let her head flop backward. Going shopping with Savannah violated her no-fraternization rule, and yet Becca not only needed help, she really wanted it. If she thought back to the last time she'd hung out with a girlfriend… She closed her eyes and realized she couldn't remember. She never had time, or never made the time, to maintain the friendships. She didn't blame anyone for not inviting her to do anything with them, because a person could only be told no so many times before they stopped asking altogether, but neither could she let off the gas, not if she wanted to make Cups the success she envisioned.

"Come on. It'll be fun."

Her resistance waning, Becca protested weakly. "It'll be too late. The mall closes at nine."

"I've got connections."
Book Info:
Calder Griffin needs to get back in shape. Sidelined last season by a knee injury, he's determined to return to the San Diego Barracudas and play the best hockey of his career. This might even be the year he gets out of his talented older brother's shadow.
For months, Becca Chen has poured her energy into Cups, the restaurant she owns, desperate to prove to her parents that she can succeed in the career of her choice, not theirs. But after she spends a five-hour plane ride flirting with charming, magic-on-the-ice Calder, she tells herself she needs a fling.
Becca and Calder can't keep their hands off each other, but they know the relationship can't last. They live on opposite coasts, and they're both too devoted to their careers. All they have to do is prevent their feelings from crossing the line from lust to love…
Book Links:
Author Bio
Kate Willoughby happily writes her hockey romances in Southern California. She is married and has two sons, a dog, and a betta fish. When she's not writing, she's watching hockey. When it's not hockey season, she whines a lot.
Website | Facebook | Twitter |