Today it is my pleasure to Welcome author
Shana Gray
to HJ!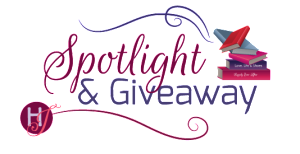 Shana Gray's provocative novel features a resilient fighter going round for tantalizing round with the one that got away—a headstrong woman bent on seduction.
Please summarize the book for the readers here: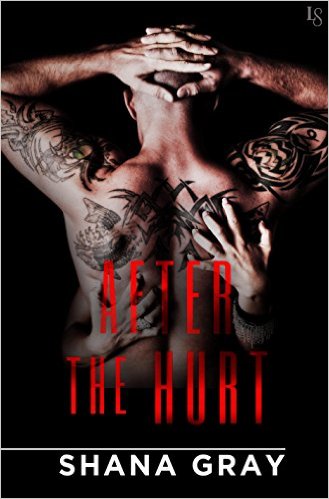 A heart wrenching story of lost love and trying to get it back again.

Please share the opening lines of this book:
Pepper hated winter with the fiery passion of a thousand burning suns and all the bullshit snow and ice that came along with it. So coming home in the middle of one of the coldest winters on record was a pretty big deal. She couldn't have been happier when the restaurant door banged shut behind her, nicely sealing off the crud weather she'd just trudged through. Give her the tropics anytime.
Please share a few Fun facts about this book…
It was inspired by Lady Gaga's song You and I. I'd love for her to know this!
I bring in a place we visited for my birthday a few years ago. Long Island, Bahamas and a wonderful beach house where we stayed.
Three more sexy MMA fighters that I hope become future heroes!
If your book was optioned for a movie, what scene would you use for the audition of the main characters and why?
I think I would want the scene to be when Tank and Pepper first meet again after their horrible break up and she comes back looking for forgiveness.
Scene has mature theme and words
Tank stared into her violet eyes. The ones that had the ability to turn him inside out. But not today. Not tomorrow. Not ever. The shock of seeing her after the door slammed shut had been enough to stop his heart. He'd been about to step out from behind the floor-to-ceiling glass-walled wine cooler to do one last check of the details for the engagement party this evening and froze midstep.
Now she was back in his arms; he was staring into her face. A face he'd loved from the moment he'd laid eyes on her in high school. What the fuck was she doing here? Now, after all this time without even a peep from her, she'd returned. Where had she been? What had she been doing? Pepper had vanished into thin air. He wanted to rage at her but bit his tongue. The rush of emotions crashed over him and he didn't trust himself not to say something he'd regret. His actions probably gave away much of what he was feeling but holy hell, touching her again felt amazingly right, which only confused the fuck out of him even more.
His breath ceased as if there were a band wrapped tight around his chest squeezing the life out of him. She'd been able to bring him to his knees in the past, but by God he'd not let it happen anymore, especially after what she'd done. He was still reeling and not thinking straight, unable to believe his eyes. When she'd come through the door just a few minutes ago, Tank felt like a starved man seeing food for the first time in days.
He'd watched her weave between the tables with an elegance and grace a dancer would envy. When she'd removed her coat and slid onto the stool, her red leather skirt hiked up to reveal a very familiar, tantalizingly trim thigh, it had nearly done him in. Her long, slender, and yes, magnificent legs had him mesmerized, especially when she'd hooked a high heel on the rung, crossing one leg over the other. He swore those were the same heels she wore the last time they'd fucked. Once he would have called it making love. That didn't suit them anymore. That was the past.
But those damn shoes. They matched her flaming red hair, and the memory of her sprawled naked before him, arms flung wide, was imprinted on his brain forever. Like it was yesterday, he could still see her alabaster skin in vivid contrast against the glossy black sheets. The clear violet of her eyes gazing at him under her finely arched ginger brows. She'd lain there, taunting him to do as he wanted with her. And he had.
What do you want people to take away from reading this book?
Not to take for granted the people in your life and the love you have. Treat every day as special.
What are you currently working on? What other releases do you have planned for 2016?
I'm currently working on Her Hawaiian Hero my 2nd Harlequin Blaze which should be out later this year. I plan to self publish a few more stories after August as well.

Thanks for blogging at HJ!
Giveaway:

Ebook: AFTER THE HURT by Shana Gray (Via Amazon)
To enter Giveaway: Please complete the Rafflecopter form and Post a comment to this Q:

Are you a sports fan? If you're not, would you still read a story that had a sports hero even if there was or was not actual sport activity in the book.
Book Info:
Pepper Chapman refuses to throw in the towel. Six months ago, she made the biggest mistake of her life. Blinded by grief after her mom's death, Pepper abandoned the man she loves. Now she wants a second chance at everything she gave up: strong hands driving her to ecstasy . . . a deep voice whispering naughty promises in her ear . . . the future they'd planned since they were teenagers. So Pepper comes home looking for forgiveness, ready for a new beginning—if he's willing to give her a shot.
Retired MMA star Tank Sherman may be used to low blows, but Pepper's emotional sucker punch left him reeling. Trying to ignore the pain and forget the pleasure of her body beneath his, Tank is prepared to ring the final bell on their relationship. Then Pepper shows up out of the blue, radiating pure sex. But Tank won't let himself get hurt again, and that means resisting the heat that still burns between them. Because if he takes Pepper back, he knows he'll never be able to let her go again.
Book Links:

Meet the Author: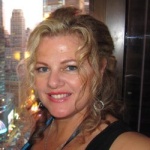 Shana Gray loves to travel and see the world, spend time with family and friends, and experience the beauty that surrounds us. First published as Cristal Ryder, she's the author of many hot and sexy short stories and novellas. Gray lives in a small town in Ontario with her twentysomething sons, five cats, and two budgies, splitting the days with her partner in crime, known affectionately as Meat Man.
www.shanagray.com