Today it is my pleasure to Welcome author
Wendy S. Marcus
to HJ!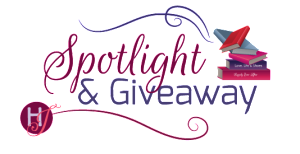 This sweet military romance reunites a headstrong dancer and a rugged army soldier after one steamy encounter tears them apart.
Please summarize the book for the readers here: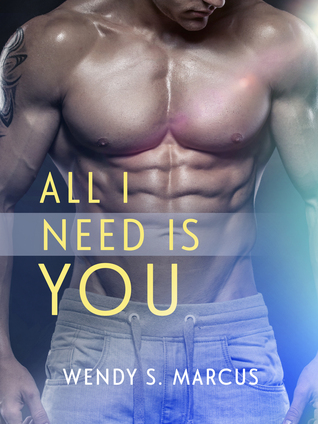 Neve Jaimes has changed, although no one believes it. She's trying to move on and leave her past sins behind. Only the men from her past don't want to be left behind. To prove she's a better person, Neve agrees to perform her first selfless act. Only things don't turn out as planned and she may have just ruined her once in a lifetime opportunity to get out of town and start over.
Rory McRoy doesn't think Neve needs to start over, but if she wants to she can start over with him, in Boston. Problem is Rory is a part of the past Neve is trying to leave behind.

Please share the opening lines of this book:
Dear SPC McRoy,
My name is Neve (rhymes with leave) Jaimes. My best friend Brooke tells me that due to a mix up in the soldier bios approved for NYS Governor Howard's Support Our Troops Initiative, you're in the market for a pen pal. As luck would have it, with cold winter weather fast approaching here in New York, I'm in the market for some indoor activities to fill my time.
Please share a few Fun facts about this book…
In my first draft I had a character named Mac. One of my beta readers felt that name was too similar to Rory's nickname, Mic. Easy to fix, right? Wrong! I did a search and replace and changed all my Macs to Zacs. Then, during my final read of my manuscript, I realized the computer had changed every "mac" to "zac" leaving me with zacaroni and cheese, stozach for stomach, zachine for machine and zacho for macho!!
Out of all my books, this is the first time I've actually gotten to choose the cover model! How'd I do?! Now granted, in the end, I wound up choosing from a bunch of photos provided by my editor. But before that I'd spent hours, literally HOURS, scanning the stock photo sites for pictures of half-naked men. Trust me when I tell you, after the first fifteen minutes, it's not as fun as you think it'd be!
The inspiration for Neve's occupation as an adagio dancer (adagio combines acro-balance and acrobatics with dance moves) came from a viral video of an audition on Ukraine's Got Talent. After seeing it on Facebook, I became a little obsessed with Duo Flame and found myself searching the Internet to find more videos of them performing. Sometimes I really enjoy my research!
This is one of my favorites! https://www.youtube.com/watch?v=xhWR_CFFfbI
If your book was optioned for a movie, what scene would you use for the audition of the main characters and why?
I would use the opening scene of the book because to do Neve justice, an actor would have to nail that scene. Here's part of it. Neve is sick when Rory shows up at her condo uninvited.
"What's wrong, Neve? You look like crap."
Probably smelled like crap, too, since she hadn't bathed or changed her pajamas in . . . too many days. And you know what? She could care less. "Why, thank you for those kind words, you sweet-talker. You really know how to make a girl feel beautiful." She tugged at the door again. It didn't budge. "Now move your hand. I don't have the strength to fight with you today."
"Even if you did, I'd be ready for you this time."
She did not appreciate the amusement in his voice. A few months ago she'd taken him, a U.S. Army soldier, down to the ground and incapacitated him, with surprisingly little effort, and they both knew it. "You promised not to come looking for me if I didn't want to be found. If I recall correctly, you wrote, 'But I swear on the life of Father McGinty, my priest back home, that when I'm stateside I'm not the man I need to be when I'm here, that I would never hurt you, or come looking for you if you didn't want to be found.'"
Shifting so the sun wasn't shining directly into her eyes, she gave him her very best glare. "And well, whaddya know? You did hurt me"—not physically and she'd never willingly admit how much—"and here you are. Again! There's a reason I used a PO box, a reason I never gave you my home address. Because I didn't want to be found! Maybe next time you should think twice before swearing on the life of your priest, because you, Rory McRoy, are a damn liar."
That mini-tirade zapped what little strength Neve had, and she fell back against the door, trying to catch her breath, praying her legs would hold her up for a few more minutes.
He stepped toward her. Too close. "Let me—"
"No." Neve tried to yank her arm out of his hold, her weakened state making the attempt totally ineffective, embarrassing even.
A deep, familiar, very welcome voice bellowed, "Get your hand off of my sister."
Thank goodness. Help had arrived in the form of her six-foot-tall, big and strong police officer brother, in full uniform—which meant he had his gun. "Shoot him." Of course he wouldn't, but saying it felt good.
Cool, calm, and collected, Rory remained on track. "We need to talk, Neve."
"No, we don't." This time when she pulled away he let her.
"Are you pregnant?" Rory asked, loud enough for Nate to hear.
Fan-tastic.
Nate yelled, "Why the hell does he think you're pregnant?" as he came within arm's reach of Rory. Close enough to strangle him, which might just come in handy.
To Rory she said, "Like I told you the last time you asked, whether I'm pregnant or not is none of your business. Worry about your fiancée, not me." To Nate she said, "Why do you think he's worried I might be pregnant? You want specific details? You want to know how we—"
"No!" Nate recoiled in horror, like she knew he would, and Neve took the opportunity to grab the brown paper bag from his hands. "Thanks for the soup." Then she snatched the white pharmacy bag. "And the meds. I'd ask you in, but I'm sick." She coughed for effect. "Good-bye."
What do you want people to take away from reading this book?
That we shouldn't judge people based upon their past. We all make mistakes. And we are all capable of learning from our mistakes to grow and become better people.
What are you currently working on? What other releases do you have planned for 2015?
Right now I'm working on the second of two Medical Romances for Harlequin, both scheduled to release in August 2016.

Thanks for blogging at HJ!
Giveaway:

eBook: ALL I NEED IS YOU by Wendy Marcus (Amz / B&N)
To enter Giveaway: Please complete the Rafflecopter form and Post a comment to this Q:

In All I Need Is You, Neve is trying to move on from her past and start over somewhere new. If you had the opportunity to start your life over someplace new, would you? Or are you happy (or mostly happy) with your life as it is right now?
Book Info:
As a dancer who creates mesmerizing visions onstage, Neve James is looking for the same kind of stability in her love life. Her pen pal, Rory McRoy, is on leave from deployment in Afghanistan, so she heads to Boston to surprise him. After corresponding for months as part of a "Support Our Troops" initiative—and exchanging dozens of "Read When You're Alone" letters—Neve knows what Rory likes, and she intends to fulfill his every fantasy. But all they get are a few blissful moments together before they're interrupted by a woman claiming to be Rory's fiancée.
Rory has fallen hard for Neve's letters. When he finally meets her in person, he has to have her, right then and there—until Neve takes off in a fit of anger. Forced to return to Afghanistan before he can fix things between them, Rory waits four agonizing months to prove that he's not the man Neve thinks he is. But by the time he arrives in New York, she's already made up her mind. Luckily, Rory never backs down from a challenge, and he's prepared to put everything on the line for love.
Book Links:

Meet the Author: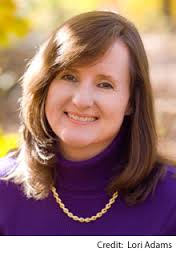 Wendy S. Marcus is an award-winning author of contemporary romance. A nurse by trade, Wendy holds a Master of Science in Health Care Administration, a degree that does her absolutely no good as she now spends her days, nights, and weekends mucking around in her characters' lives creating conflict, emotion, and of course, a happily ever after. Wendy lives in the beautiful Hudson Valley region of New York. When she's not writing, she enjoys spending time with her family, which includes her dog Buddy, and blogging/e-mailing/tweeting/facebooking with her online friends. To learn more about Wendy and her books visit her website: http://www.WendySMarcus.com.