Today it is my pleasure to Welcome author
Jennifer Probst
to HJ!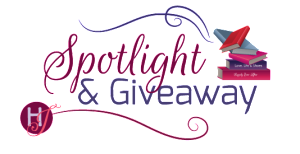 Hi Jennifer and welcome to HJ! We're so excited to chat with you about your new release, All or Nothing at All!
Please summarize the book for the readers here: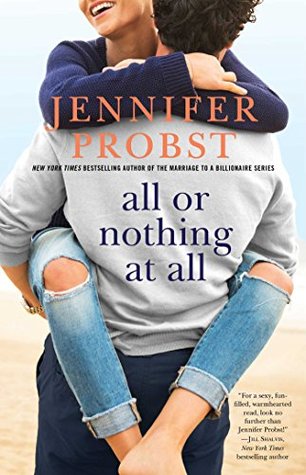 When Tristan Pierce left the family business to build a life of his own, he never forgot his passionate affair with Sydney Greene, or the hurtful breakup that tore them apart. When he's forced to return home and face his past, he wants a second chance with the woman he lost. But Sydney has a bigger secret to protect, and when the truth is finally faced, the devastating fall-out may shatter any chance of a newfound future.

Please share the opening lines of this book:
The darkness masked everything that was wrong and allowed her to bare not only her body but her very soul.
Her hands slid over sleek muscles and dampened skin. She arched under the heat of his mouth, at first demanding and rough, then gentling to an aching tenderness that broke her apart piece by piece.
Please share a few Fun facts about this book…
The story is inspired by the popular Property Brothers tv show on HGTV.
It's my first "secret baby" book I've written as I tried to put a brand new spin on the classic trope
It's the conclusion to a big series arc I began in Everywhere and Every Way but can still be read as a complete standalone
Please tell us a little about the characters in your book. As you wrote your protagonist was there anything about them that surprised you?
Tristan was the hardest of the Pierce brothers to write. As the middle child, he was both the peacemaker yet much more reserved and closed off than his brothers, which made him a difficult hero to explore. Once I did, the layers revealed an extremely sensitive man buried beneath those custom suits and killer charm. He's the type of hero to fascinate a woman, and Sydney has been in love with him since she was eight years old. Their relationship is hard to navigate because of their childhood past, and Sydney keeps surprising Tristan as he realizes she's grown up to be an extremely competent, confident, independent woman. The sparks between them fly off the charts!
If your book was optioned for a movie, what scene would you use for the audition of the main characters and why?
There are so many rich scenes in the book but I do love the one where they talk frankly for the first time about their past. Real emotions and vulnerabilities are revealed so it's an extremely sensitive scene. It'd be fun to see Katherine McNamara play Sydney and Josh Duhamel would be a delicious Tristan. Here's a quick peek:
"I don't think it would've worked as long if we weren't keeping it a secret," she said honestly. "Between work and your family and the age difference, we were able to protect what we had from the outside world. I don't blame you for that, Tristan. I never did."
His other hand slid across the table. His fingers brushed hers, then withdrew an inch. The space between them seemed endless. The space between them seemed nonexistent.
"It all blew up on us, didn't it?" he asked softly. "After Mom died, my family splintered. I felt as if there was no real foundation anymore, and getting out of Harrington meant everything." He shook his head, trapped in the past. "I was so mad you wouldn't just come with me. It was easy for me to think like that, you know. I was caught up in my own shit, and when you said no, something broke."
The cold lump in her stomach tightened. They'd gone straight from idyllic affair to fighting nonstop. The slide down has been just as spectacular as the slide into intimacy—all consuming, overwhelming, and scary as hell.
The words trembled on her lips, refusing to be held back any longer. "There was something else that kept me from going with you," she whispered.
He leaned forward, studying her face with intensity. "Tell me."
"You never said it."
He frowned. "Said what?"
"Said you loved me. I told you, but you never repeated the words back. How was I supposed to take such a leap with you when you gave me nothing?"
He jerked. Wine splashed over the rim of his glass. She watched as pure grief carved out the lines of his face.
What do you want people to take away from reading this book?
The theme for my series was really second chances. Second chances for siblings to forgive one another; for broken relationships to heal; for acceptance and forgiveness of oneself in order to be able to move on. So I'd hope Sydney and Tristan and the Pierce brothers remind my readers it's never too late to change or give up on love.
What are you currently working on? What other releases do you have planned for 2017?
I'm currently finishing up the first in a brand new series coming out next Spring about a broken hero who returns to his family's upstate B&B to heal from his past and meets a stubborn, high strung publicity rep who turns him and the town upside down. The book is called The Start of Something Good. And the next installment in the erotic Steele Brother series will be released 9/26 called Reveal Me! Of course, there's much more yumminess to come so make sure you stalk my social media pages!

Thanks for blogging at HJ!
Giveaway:

One lucky winner will win – The Billionaire Builders Print Bundle: Everywhere and Every Way + Any Time, Any Place + All or Nothing at All. (US)
To enter Giveaway: Please complete the Rafflecopter form and Post a comment to this Q:

What are your favorite classic tropes to see included in your romances? Second chance? Secret baby? Enemies to lovers? Marriage of convenience? There are so many I love, especially when they are done in a fresh way!
Excerpt from All or Nothing at All:
It was time to be promoted to CFO.
And they had no idea it was coming.
Nerves fluttered in her stomach, but she ignored them.
Sydney walked back into her office with her coffee, her Jimmy Choo high heels sinking into the plush carpet. She'd dressed to impress in her designer Donna Karan apple-green suit and even managed to pin up her crazed curls in a semblance of professionalism. Her black-framed glasses added a flair of style and seriousness. After grabbing her flash drive with her PowerPoint presentation loaded, she quickly set up the conference room with her handouts and laptop, then brought in a tray of pastries from Andrea's Bakery with a pitcher of water. Nothing wrong with a little bribing, especially when it involved sweets. She double-checked the room.
Perfect. She was ready. She picked up her mug for another sip. She'd calculated this quarter's profits and could clearly show the margin of growth once she brought in this new—
"Morning."
She jerked at the deep, cultured voice breaking into her thoughts. Coffee splashed over the edge of her mug onto her jacket. Cursing, she swiveled her head, her gaze crashing into whiskey-colored eyes that were as familiar as her own beating heart. Familiar yet deadly, to both her past and her present. Why did he have to be the one who was here first? The man possessed an inner alarm clock that detested lateness.
She still hated the little leap of her heart when she was in his company, but it'd just become part of her routine. Kind of like eating and breathing.
Anyone else would've brought a smile and a bit of chatter. But Tristan Pierce didn't talk to her. Not really. Oh, he lectured and demanded and judged, but he refused to actually have a conversation with her. Not that she cared. It was better for both of them to keep their distance.
"You scared me," she accused. "Why don't you ever make any noise when you walk into a room?"
Those carved lips twitched with the need to smile. Unfortunately, her presence rarely allowed the man to connect with any of his softer emotions, so he kept his expression grim. They'd been dancing around each other for two years now, and still struggled with discomfort in each other's presence. Well, he experienced discomfort in the form of awkwardness.
She experienced discomfort in the form of sexual torture.
"I'll work on it." He gestured to the new brown stain on her clothes. "Need help?"
"I got it." Her body wept at the thought of him touching her, even for a moment. Down, girl. She grabbed a napkin, dipped it in water, and dabbed at her suit jacket.
"I didn't realize we were having a meeting today. I have some appointments."
"I rearranged your schedule. This is the only time that everyone was able to meet."
"Another board meeting?"
"Sort of."
He didn't ask any other questions. He rarely did.
She tried to ignore the waves of masculine energy that emanated from his figure. He'd always been the quiet one of his brothers, but he never needed words or noise to make his presence known. When he walked into a room, everyone noticed—men and women. He held a demeanor of competence and power in a whole different way from his brothers, Caleb and Dalton. As the middle child, he was a peacemaker and able to make decisions with a confident quickness most admired but never duplicated. His thoroughness was legendary. Tristan was able to see a problem from all angles and attack it with a single-minded intensity and level of control. He'd once brought that same talent to the bedroom, concentrating on wringing pleasure from her body with a thoroughness that ruined her for other lovers.
She studied him from under heavy-lidded eyes. His suits were legendary—custom made from the best fabrics and cut to emphasize his powerful, lean body. Today he wore a charcoal-gray suit, a snowy-white shirt, and a vivid purple tie. Engraved gold cuff links. His shoes were polished to a high sheen and made of soft leather. He always reminded her of one of those jungle cats who prowled with litheness, amber eyes lit with intention, taking their time before deciding what to do with prey. His analytical mind was as droolworthy as his body. Hard, supple muscles balanced with a beautiful grace most men could never pull off. His hair was thick, perfectly groomed, and a deep reddish brown. His face was an artistry of elegance, from the sharp blade of his nose to his square jaw, full lips, and high cheekbones. Lush lashes set off eyes that practically glowed, darkening to an intensity that made a woman's heart beat madly. He was beauty incarnate, a feast for the senses a woman could never bore of while spending the rest of eternity studying every angle and curve and drowning in his cognac gaze.
She'd once been that woman. Of course, that was centuries ago, before the ugliness between them sprouted from dark corners and swallowed them up whole.
Didn't matter. She only dealt with Tristan for work now, though the past two years had been more difficult, as she was forced to spend so much time in his presence. Those five years after he'd moved to New York and been away from Harrington were hard, but she'd finally grown up. Become a mother and made her own niche in life, rather than waiting for him to dictate her wants and needs.
If only she weren't still attracted to the man.
Already the room surged with the innate connection between them. Some things never disappeared. They'd always had chemistry. Now it was just a matter of accepting it as fact and ignoring it.
Most of the time she managed.
"Let me settle in. We'll start in fifteen?" he asked.
"Yes, that's fine."
She turned away, discarding the napkin, and he left. She practically sagged in relief. Having him too close threw her off, and this morning she needed to be a poised, cool, confident professional.
Excerpt. © Reprinted by permission. All rights reserved.

Book Info:
HGTV's Property Brothers meets The Marriage Bargain in this third volume in the Billionaire Builders series, an all-new, heart-wrenching, and sexy contemporary romance from New York Times bestselling author Jennifer Probst.
Tristan Pierce left the family business to carve out a life of his own, but never forgot his passionate affair with the much younger, inexperienced Sydney Greene, or the hurtful breakup that tore him apart. When he's forced to return home and face his past, will he be able to carve out a future, or will lies ruin his second chance at love?
Sydney Greene loved Tristan her entire life but when he left, he took not only her heart, but her trust along with him. Now that they're together again, it's time they both face the biggest secret of all…
Buy: http://www.simonandschuster.com/books/All-or-Nothing-at-All/Jennifer-Probst/9781501124297


Meet the Author:
Jennifer Probst's novels, novellas, and ebooks range from sexy contemporary romance to erotica. She lives in upstate New York. For more about this multitalented New York Times and USA TODAY bestselling author, visit JenniferProbst.com.
Website | Facebook | Twitter | Instagram | GoodReads |