Today it is my pleasure to Welcome romance author 
Claire Boston
 to HJ!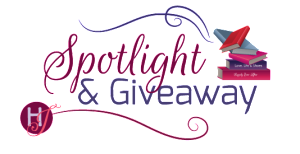 Hi Claire and welcome to HJ! We're so excited to chat with you about your new release, All that Sparkles!
Imogen Fontaine is living every girl's dream.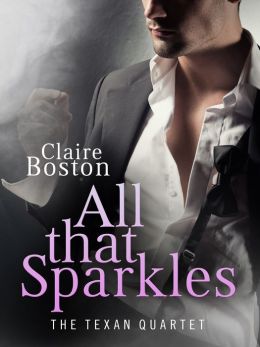 She is a fashion designer for her family's haute couture label, lives in a mansion, has a great circle of friends and is the apple of her father's eye. Everything is perfect.

Until the day that Christian, the boy at the center of her childhood heartbreak, walks back into her life.

From there her life starts to unravel, as long-kept secrets are revealed. Imogen learns that her past was built on lies and betrayal, shattering the illusion of her perfect existence. She must seek out the truth if she has any hope of forging a new path for herself and discovering true freedom.

But can she convince Christian that there is a place for him in her new life?
Claire Boston on Choosing a favorite scene from All that Sparkles:
Choosing a favourite scene is difficult because I have many favourites but for different reasons. Some I love because the words just followed from my fingertips and wrote themselves, which is always a fabulous thing, especially if I'm behind on my word count! Others are favourites because of the characters in them, or because of the events in them. For All That Sparkles, any scene that Remy was in was so fun to write. All I had to do was transcribe what he said without any editing. He just strode on to the page and told me how it was going to be.

If I had to choose a favourite scene in All That Sparkles it would be the one when Imogen and Christian go to the Kemah Boardwalk. It's their first official date, the first time they get to be together without friends, family, work or other commitments getting in the way.

One of the reasons I love this scene so much is they both get the opportunity to relax and learn about each other. It's the first time Imogen has been to a theme park and she revels in the freedom of it, as excited as any child. It reminds Christian of their summer together, when they first met and he loves her enthusiasm for life.
It's also an opportunity for them to forget about the stresses going on in their lives, and to laugh and talk and play. I really enjoyed these moments of togetherness.

Researching the scene was also fun because I got to experience the rollercoaster and other rides through You Tube. By the time I was through watching all those videos, I felt like I'd been there. I just wish the videos came with cotton candy and donuts too!

Thanks for blogging at HJ!
Giveaway: 

2 Digital copies of ALL THAT SPARKLES (The Texan Quartet)
To enter Giveaway: Please complete the Rafflecopter form and Post a comment to this Q: 

So the scene above was my idea of a fun first date. What would be your ideal first date?
Excerpt from All that Sparkles:
When Imogen was a teenager she had a short summer romance with the gardener's son, Christian. It ended when she returned from a weekend in Paris to find the gardener had left without notice, taking his son with him. This scene shows them meeting again almost fifteen years later.
Houston traffic was always hell at rush hour. Imogen rang Libby to tell her she was running late.
When finally she arrived, Imogen was ready to explode. She'd tried to take a different route but a car had broken down, making it twice as bad as the original route. She took a minute to calm her breathing, saw that Piper's car was already in the drive along with another couple of cars and then got out and took the garment bag from the back seat. At least she had something to offer tonight.
Kate opened the door and ushered her inside. "We waited for you," she said as she showed Imogen into the living area.
"Sorry I'm late," she said as she gravitated toward Libby and Piper with the garment bag over her shoulder. She laid it over the back of one of the empty chairs before she turned to greet Adrian, George and the friend she hadn't met yet.
He was facing away from her, dressed in jeans and a casual blue shirt.
Adrian smiled at Imogen and interrupted the conversation. "Chris, you haven't met Imogen yet."
Chris turned as Adrian said, "Chris Barker, this is Imogen Fontaine."
Imogen stared at the face of the man who turned around. The blue eyes and the neat brown hair were the same as the childhood guy she'd known.
The guy who had disappeared after the most perfect few weeks of summer.
The guy she'd imagined meeting again in a million different ways.
Her heart stuttered and her breath caught.
After all this time.
It was Christian.

"Christian." The name came out of Imogen's mouth without her meaning to.
Adrian glanced between them and asked, "Do you two know each other?"
"We met as kids," Imogen said, smiling at Chris. "But we haven't seen each other in years."
There wasn't even a flicker of recognition on his face. He frowned for a moment as if trying to place her. This was nothing like the reunion she'd fantasized about. Her excitement faded as fast as the wrong dye in a synthetic fabric.
He didn't remember her.
Her throat closed but she forced a smile back onto her face and to fill the awkward silence she added, "Christian's father was the head gardener at our house for a few years." Until they'd suddenly disappeared one weekend, never to be heard of again.
"The girl with the treehouse," Christian said, snapping his fingers together.
"Yes," Imogen said, nodding. Was that all those weeks had been to him? A novelty treehouse?
He turned to Adrian and George. "She had this two-story treehouse in her garden with a slide that wrapped around the trunk."
"Sounds awesome," Kate piped up.
"You'll have to come over and check it out one day," Imogen said, glad to move the conversation forward.
"You still live there?" Christian asked, surprised.
Imogen nodded. "At the guesthouse." Her father had kicked up such a fuss when she suggested moving out the first time that she'd agreed to stay, but only if she could have her own place; the disused guesthouse was the perfect compromise.
He didn't comment further but she could tell he was judging her.
It was hardly any of his business. She didn't know why she even cared what he thought.
"Imogen, is my dress in there?" Kate asked, pointing to the garment bag.
"There's a mock-up."
"We'll have a look after dinner," Libby promised and called them all to the table.
Relieved by the change of topic, Imogen followed them into the dining room.
Meet the Author: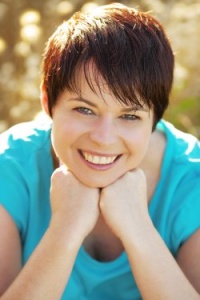 Claire Boston was a voracious reader as a child, devouring anything by Enid Blyton as well as series such as Nancy Drew, Trixie Belden, The Baby-sitters Club and Sweet Valley High. Then one school holidays when she'd run out of books to read her mother handed her Hot Ice by Nora Roberts and Claire instantly fell in love with romance novels.
The love of reading soon turned to a love of writing and she struggled to keep within the 1500 word limit set by her teachers for her creative writing assignments. When she finally decided to become serious about her stories she joined Romance Writers of Australia, found her wonderful critique group and hasn't looked back.
When Claire's not reading or writing she can be found in the garden attempting to grow vegetables, or racing around a vintage motocross track. If she can convince anyone to play with her, she also enjoys cards and board games.
Claire lives in Western Australia, just south of Perth, with her husband, who loves even her most annoying quirks, and her two grubby but adorable Australian bulldog.

www.claireboston.com
twitter.com/clairebauthor
facebook.com/clairebostonauthor
pinterest.com/clairebauthor