Today it is my pleasure to Welcome author
Kimberly Kincaid
to HJ!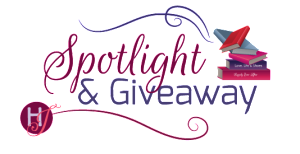 Hi Kimberly and welcome to HJ! We're so excited to chat with you about your new release, All Wrapped Up!

So happy to be here– hi everyone!

Please summarize the book for the readers here: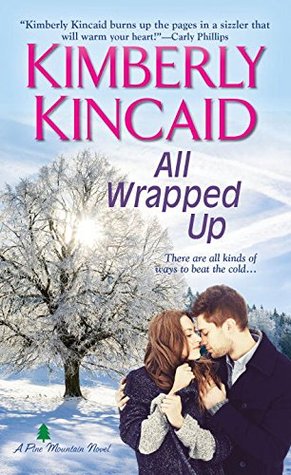 All Wrapped Up is a second chance love story between a broody bar manager with secrets and the headstrong reporter just dying to uncover them. It's the fifth book in the Pine Mountain series, and while you'll see a lot of familiar faces, it does stand alone. You'll also meet two firefighters from Station Eight, whose books are coming next year.
Please share the opening lines of this book:
Nick Brennan's boots sounded off against the neat stretch of pavement in front of his apartment, and he inhaled a deep breath full of frozen air and screaming back pain. He'd learned to cope with an extended and somewhat brutal version of winter upon moving to Pine Mountain two years ago.
The pain was a little more difficult to swallow, but then again, the snap, crackle and pop running the length of his spine was more rule than exception.
Please share a few Fun facts about this book…
Way back when I wrote my story in The Sugar Cookie Sweetheart Swap (the very first Pine Mountain story) in 2013, I knew I wanted Ava Mancuso (Pete's sister) to have a book. Brennan was a little different–he was originally supposed to be Teagan's (from Fire Me Up) brother, and he was supposed to be an Army medic (sound familiar, Jesse fans?) But then the series grew, and I realized I wanted to write firefighter heroes, and…well, the rest is history!
If your book was optioned for a movie, what scene would you use for the audition of the main characters and why?
I adore the scene where Brennan and Ava do yoga together. I think it's a great showcase of their personalities, there's a little flirting, a little seriousness…it's got it all!
"Yoga mats?" A giggle pushed past her lips as he handed one over, and she clapped a hand over her mouth even though the damage was done.
Oh hell. He'd had enough serious for one day, plus, it felt really good to flirt with her a little. "Laugh now, Spitfire. In twenty minutes, you'll be begging for mercy."
She frowned, placing a hand on the hip of her snug, black knee-length pants. "From yoga? Deep breaths, pretzel poses, find-your-inner-light, yoga."
"Yes, but the pretzels are optional. Have you ever done yoga before?"
"Sure," she said, her serene smile out of place with the mischievous glint in her eyes. "I'm standing on my head in a triple knot as we speak."
What do you want people to take away from reading this book?
Since this is the last Pine Mountain book, I definitely want there to be a sense of transition, that the world created here is filled with couples living out their hard-fought happily ever afters, and that those HEAs look as different as each couple. Also, I'm excited to lead y'all into the next world. Not gonna lie–those firefighters are sizzling!
What are you currently working on? What other releases do you have planned for 2015?
I've got several projects simmering on the stove! I'm currently working on a super-sexy Indie firefighter series that will kick off with a novella this spring, then the first full book in Fall 2016. I'm also working on a new small town series for the readers who love Pine Mountain (similar, yet also fresh and fun).
Releases are Mischief Under the Mistletoe (19 stories for 99 cents total! Very limited time though) on November 17, Reckless (where Brennan will cameo!) in January 2016, and Fearless (Cole's book) in July 2016.

Thanks for blogging at HJ!
Giveaway:

Two signed print copies of FIRE ME UP, book 4 in the Pine Mountain series (US only, digital substituted for outside the US)
To enter Giveaway: Please complete the Rafflecopter form and Post a comment to this Q:

In the book, Ava and Brennan have a conversation about comfort food, and Ava's favorite is very unique. What's your favorite comfort food? Savory? Sweet? All of the above? Tell all!
Excerpt from All Wrapped Up:
Brennan's mouth was on hers the instant she finished her sentence, and dear God in heaven, Ava felt his kiss rake over every inch of her sensitive skin. Pressing the balls of her bootless feet into the cool concrete, she maximized the contact of her mouth, her chest, her everything against Brennan's body as she parted her lips in a reckless request for more.
"Ava." He hooked his fingers into the belt loops on her jeans, thrusting against her hips in one long, sinuous slide before taking an infuriating step back. "We can't just jump into this."
But she reclaimed the space between them in an instant. "Oh yes, we can. It's not like we're strangers." The thought was as foreign to Ava as breathing grape jelly instead of air. "I want this, Brennan, and I think you want it too. Even if it's just for today. Be with me."
He bit out a curse as she strung a trail of kisses down the side of his neck. "You're really killing me here."
Ava shifted to look at him, confused. The rock-hard erection pressing tight to her belly left little guesswork as to his desire, and his kiss had been hungry to the point of need. Still, a tendril of doubt flared deep in her gut. "Do you not want this?"
Brennan's eyes glittered, nearly black beneath the scant light overhead, and something unspoken broke loose as he pinned her with a stare so dark and unrelentingly sexy, Ava lost her breath.
"I want this more than you can imagine." The muscles in his jaw went taut as he dropped his forehead to hers, his mouth barely an inch away. "I want to kiss you until I'm out of air," Brennan whispered, his lips feathering over hers in the barest sweep, and Ava nearly whimpered from the want pulsing underneath her skin.
"Brennan, please, I—"
"Shh." He cut her off with another brush of his mouth, and she exhaled, hard and hot. "Let me finish. Yes, I want you. I want to touch every last part of you until we both scream. Damn it, Ava, I want to bury myself inside you so deep and so sweet, you can't tell where I end and you begin. But I can't."
"Why not?" she rasped, her voice so thick she barely recognized it as her own.
"Because." Brennan's palms slid up her arms, a corresponding shiver climbing the length of her spine. "If we do this, it won't be once. I've wanted you beneath me and screaming my name for the last seven years. This happens…" He paused, his fingers flexing into her shoulders with just enough pressure to make her knees wobble. "And it's not going to be fast. It's not going to be impulsive, and it's not going to be just today. Do you understand?"
Ava's breath caught in her lungs, and she tilted her head to look up at him, catching the intensity in his gaze full-on.
"I understand," she said.
But instead of walking away, she kissed him.
Excerpt. © Reprinted by permission. All rights reserved.

Book Info:
Talk about a hot lead…
Christmas is coming to Pine Mountain—and it has a way of stirring up memories, good and bad. Nick Brennan may manage the Double Shot bar smooth as good whiskey, but his past is a hot mess. When he runs into a burning building to save a little boy, some people start thinking there's more to his heroism than holiday spirit. And then the local reporter assigned to the story turns out to be gorgeous Ava Mancuso, the girl who got away.
Ava knows what it's like to have a past. But the changes she's seen in Nick since she knew him do more than set off her natural curiosity—his warm eyes and gruff charm have her instincts fired up. Still, all the chemistry in the world doesn't erase history, even when Nick invites her to his little sister's mistletoe wedding. Does he have a heart under all those secrets? Or is this going to be just another Christmas past?
Book Links:


Meet the Author: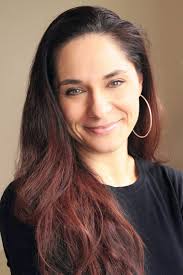 Kimberly Kincaid writes contemporary romance that splits the difference between sexy and sweet. When she's not sitting cross-legged in an ancient desk chair known as "The Pleather Bomber", she can be found practicing obscene amounts of yoga, whipping up anything from enchiladas to éclairs in her kitchen, or curled up with her nose in a book. Kimberly is a 2015 RWA RITA® finalist who lives (and writes!) by the mantra that food is love. Her digital Line series is all about the hot cops and sexy chefs of Brentsville, New York. She is also the author of the Pine Mountain series, which follows small town singles as they find big-time love. Kimberly resides in Virginia with her wildly patient husband and their three daughters. Visit her any time at www.kimberlykincaid.com or come check her out on Facebook (www.facebook.com/kimberly.kincaid1) and Twitter (@kimberlykincaid).
Website | Facebook | Twitter |