Today it is my pleasure to Welcome author 
Jo Watson
 to HJ!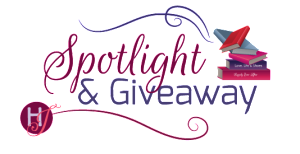 Hi Jo  and welcome to HJ! We're so excited to chat with you about your new release, Almost a Bride!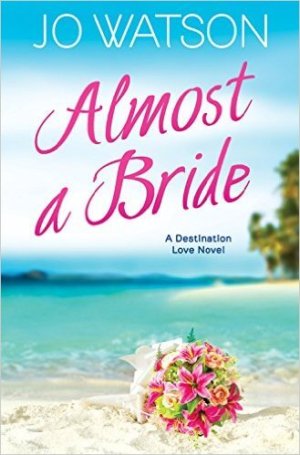 This might sound strange and self- indulgent (maybe) but when I write I actually laugh sometimes. I find myself funny! There, I said it. Humor is my favorite thing to write and I like it when it's a bit mad-cap and a little OTT at times. I suppose you could say my main mission as a storyteller is to entertain with content that is ultimately fun and escapist. Like a great pop song that is instantly gratifying and makes you smile and want to dance immediately.

So I'll draw your attention to the moments and scenes that had me laughing-out-loud at my own book and highlight different aspects of the humor that I played with in it.

Annie gets fired; My favorite type of humor is a bit of a satirical dig. In this scene I'm taking a humorous swing at the fashion industry- I did work in it for a while, so I think I can? This is the conversation that ensues with Annie's boss, who's a bit of an ode to Miranda Priestly, when she gets axed from her dream job.
My boss, Sonja, is fashion personified. What was hot and what was not began and ended with one syllable from her pert little mouth. A severe and impossibly shiny black bob framed sharp pointy features and piercing blue eyes. She was tall and rail thin, so she could wear all the gorgeous things that went wafting through our office. It was rumored that she hadn't eaten solids since 1998, living entirely on a diet of carrot juice and kale. Her skin glowed, her lips sparkled with the latest shade of lip gloss, and she was so effortlessly stylish, she could make a plastic bag look like haute couture.
But she was also renowned for her razor-sharp tongue, her deadly ambition, and a supreme set of balls that made her as competitive and ruthless as any male CEO.
And she had also called me into her office.
"So I believe you were arrested for attempted murder earlier today." She said it with total indifference and a deadpan stare that looked straight through me.

"No, it was a misunderstanding, they had it wrong—" How had she even found out about my arrest?
"Oh no, don't get me wrong, darling. You caught your boyfriend cheating. Perhaps you planned on maiming him a little…I can respect that."
She smiled at me as she slid out of her Perspex seat and sashayed over to the window, gazing out over the Johannesburg skyline.
"What I can't respect though, is that you totally fucked up my photo shoot, not to mention the shoes that Christian himself specially shipped here. Do you know how much those shoes cost? And the photo shoot? It's not cheap renting Camels."
"Camels?" I asked.
"Not to mention the Ethiopian refugees." The fashion director, a younger carbon copy of Sonja, piped up. "We were going for that whole third-world-poverty-chic vibe. Can you imagine what a statement starving, dehydrated children wearing Louboutins would have made?" She was furious now. "But you just had to go and fuck it up."
Sonja nodded. "And that's why you're fired."
I actually LOL'd when I wrote the line third-world-poverty-chic. It's totally ridiculous and as I'm reading it now, I still have a little smirk on my face.

The dark side; I love playing with stereotypes. I love hyperbole and exaggeration. I love taking an idea and stretching it out as far as possible, often to an absurd and over-the-top place. This is one of my favorite lines from the book when Annie is reflecting on what a disaster her life is, and how she's feeling.
"I had officially crossed over to the dark side. I was devastated in that gothic-writing, angsty-poetry, threatening-to-self-harm, burning-black-morbid-candles, and not-washing-their-hair kind of way. Which is never a good look for anyone."
This line also takes me back to my teenage years when I was overflowing with angst and writing lots of terribly embarrassing "deep" poetry in an attempt to look tortured and cool.

The sex shop scene; This is just a great scene full of good physical comedy- it's the kind of scene I could see playing out in a movie. Annie and her friends go to a sex shop to rent a movie (Ocean 11 inches to be specific- yes, that is actually a real porno), but one of them trips and knocks over a shelf. What ensues is a sex toy disaster.
Disaster struck.
The shelf wobbled.
It tilted.
It swayed.
And then it fell, taking its contents with it.
Suddenly the floor around us was a sea of sex toys. A purple vibrator unexpectedly sprung to life, vibrating and shaking so hard that it actually started crawling across the floor like a large snake."
Every time I imagine a purple vibrator on the loose, I smile happily to myself.

Making up Boyden; I love this moment in which Annie totally and utterly digs her own grave and sets up the comic trap for the rest of the book. After the bad break-up she lies to her ex about her new boyfriend (she doesn't have one) And when she runs into her ex later, she needs to magically conjure one up.
"And are you seeing anyone?" As the question was out of his mouth, all the cool aloofness I was trying so desperately to put on vanished. I flicked my eyes up, and for a second, they locked with Trevv's. I knew exactly what he wanted to hear.
No, I wasn't seeing anyone and my life was terrible without him. I was lonely and insecure and my life no longer had any meaning. (Sadly, it was all kind of true.)
I nodded again. God, what the hell was I doing? "Yes. As a matter of fact I am."
For a second he looked surprised, but quickly corrected. "That's good, Anne."
"Yes, he's great. Really great."
"Would I know him?" Trevv asked, looking genuinely curious. He was probably hoping it was some wildly unsuccessful loser that he could boast about being better than. Everything with Trevv was always a competition.
"No," I said quickly, and then, without thinking, I started digging my own grave. "He's from out of town."
"Really? Where?"
"He's from, from…uh." And then it happened. I scanned my brain for any other place but here. Any South African city would have done, any. But my mind drew a blank. I scanned the room hoping for a clue, and before I could apply any rational thinking to it, I saw it, outback treadmill and fitness equipment, and the word came flying out of my mouth.
"Australia."
"Australia?"
Fuck! "Sydney, actually," I said confidently.
"How exotic." Trevv was mocking me. "What's his name?"
"His name?" I repeated.
"Yes. His name?"
"Right, his name." Blank. Totally, utterly, stupidly blank.
 Of all the millions and millions of men's names out there, my mind struggled to find one. I scanned the room again. A shopping bag in the corner caught my attention. Sissy boy.
"Boyyy-den. His name is Boyden."
Trevv nodded suspiciously. I couldn't blame him. Was that even a name?
"Boyden from Sydney, Australia?" he asked.
"That's right, and come to think of it"—I raised my watch to my eye (I was such a bad, bad actress)—"look at the time. Running late for my date with Boyden and you know what they say about Australians…" I paused. What did they say about Australians? Why had I said that? What was wrong with me? A look of panic must have flashed across my face as I desperately grasped for something to say.
"Always on time!" I declared triumphantly. "Australians are never late. Punctual people."

Like I said, I worked in the fashion industry for about 5 minutes- until I realized I hated it and wasn't cut out for it- and then moved into TV, mainly script writing. I've worked in film and TV for many years, and whenever I write books, I always imagine them as movies. My comedy style has been influenced by a lot of movies and TV shows, my favorites being "The Office (Uk version)" "Zoolander (I know that sounds odd)", the Monty Pythons, and one of my favorite movies of all time, the mockumentary "Best in Show." I'm a sucker for good mockumentary. I was wondering what your favorite comedy movies or TV shows are?

Excerpt. ©Jo Watson. Posted by arrangement with the publisher. All rights reserved.
Giveaway:

Print copy of Almost a Bride (Destination Love) by Jo Watson
To enter Giveaway: Please complete the Rafflecopter form and post a comment to this Q:

I was wondering what your favorite comedy movies or TV shows are?
Book Info: 
That awkward moment you catch your boyfriend in bed with another woman and then mistakenly get arrested #chargesdropped
Annie knows life isn't always fair. Sometimes you win. Sometimes you lose. Sometimes you get mistaken for a crazed intruder when you come home early and find your boyfriend wearing nipple clamps with a coworker on the night you thought he was going to propose to you.
The important thing is to move on, and for Annie that means treating herself to a tropical vacation. But when she runs into her ex and his new woman staying at the same resort, reason is washed out to sea. Caught off guard, Annie pretends she's with Chris, a cute screenwriter she meets on the beach. With his own writing blocked, Chris is happy to help Annie craft a story to save face. Soon Annie isn't just getting over her ex, she's getting under Chris. As her fictional feelings grow increasingly real, Annie has to decide if she's ready to risk her heart on a new relationship.


Meet the Author:
Jo Watson is an award-winning writer of romantic comedies. Burning Moon won a Watty Award in 2014. Jo is an Adidas addict and a Depeche Mode devotee.