Today it is my pleasure to Welcome romance author
Mary Sullivan
to HJ!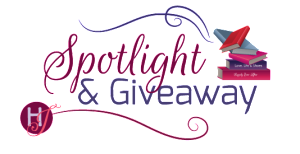 Hi Mary, welcome 🙂
If someone wrote a biography about you, what do you think the title of the book should be? Why?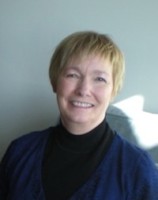 Slow but Sure. LOL! My daughter says that it takes me a long time to decide to do something—I think too much—but once I do decide, I keep at it with dogged determination until I reach my goal. I don't give up. I have what she calls an 'awesome intent.' That's how I became a published author. I had never read a romance until my daughter was a young teenager. I read LaVyrle Spencer's Morning Glory and I was hooked on romance novels after that. I said I wanted to write them, so I started almost right away. After learning everything I could about writing—and then learning more and more—I submitted and submitted and submitted until I snagged an agent who got a contract for me with Harlequin Superromance. My current novel, Always Emily, is my tenth Super!
Would you rather…be invisible or be able to read minds? Why?
I would rather be invisible. I could come and go as I pleased. I could also go wherever I wanted without people knowing I was there. I would be careful to respect other people's privacy, though. I'm not a snoop. I wouldn't want to be able to read minds. at all! What if I learned something I didn't want to know? LOL!
Let's talk about your newest release: Always Emily
If you had to summarize the book for the readers here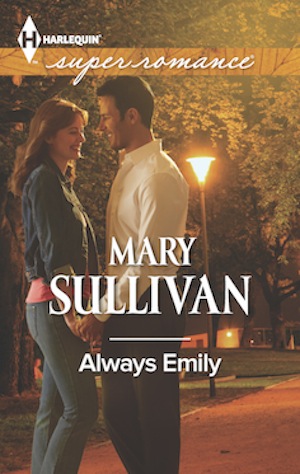 Emily has loved Salem for nearly twenty years, but she was too young the first time around. He married someone else. Now he's a widower with two teenaged daughters. This time around, for this second chance at love with him, Emily will fight tooth and nail.
Terrible obstacles are thrown in her way, including betrayal by an ex-boyfriend and charges of a serious crime he didn't commit against Salem, but Emily has her own case of slow, but sure. She won't give up. She conquers her demons and then rescues Salem from his. With the help of his daughters, she convinces him they belong together. How can Salem possibly hold out against three determined women?
Please tell us about the characters in your book?
Emily has worked as an archeologist for a dozen years and is just now realizing she's tired of living in the dry, dusty past. She needs to forge a vibrant future for herself and leave the past behind. She's a nerd who loves history, science and music. She is kind and unselfish, but unwilling to be anybody's fool. She has a backbone of steel.
Salem can never regret marrying a woman he didn't love because she gave him two beautiful daughters. A man of honour and integrity, he remained faithful to her until her death. Salem's family—his father and two daughters—is more important to him than anything else on earth.
His older daughter, Aiyana, has a significant role in this book. She is being bullied at school. In order to help her, Salem calls on Emily. Aiyana needs a woman to talk to and Emily has always been a friend, even if he doesn't trust her to stop running away. Emily will have to face down old issues to support Aiyana in her fight.
As you wrote your protagonist was there anything about them that surprised you?
Emily turned out to be a more bit like me than I would have thought when I started the book. I guess as authors there are bits and pieces of us in all of our books, but Emily exhibited some of my own mild tendencies toward having a bit of nerd-iness. I gave her some of my interest in history and music. I also gave her some of my backbone.
What scene did you most enjoy writing? Why?
Salem had too much responsibility thrust on him from an early age. As a consequence, he is too serious. He never has enough fun. Emily keeps poking her head into his family life, bringing a LOT of fun with her, which he sometimes classifies more as trouble—like when she attends his daughter's birthday party and brings a really terrible, but funny gift. Here is a snippet:
Dead tired, Salem came home from work wanting nothing more than a hot shower, a quiet evening and an early bedtime.

He opened the front door of the house…into a wall of sound. Music blared from the living room, along with the worst caterwauling he'd ever heard.

God, no. Aiyana and Mika were singing. They were beautiful girls, smart and hardworking, but they couldn't sing worth a damn. Who on earth was encouraging this? Their grandfather? He couldn't stand their voices, either.

Along with the music and singing, laughter emanated from the room. Then he remembered…today was Aiyana's birthday. It was going to be a long night.

Even so, Aiyana deserved her fun, especially after this tough week.

He forced a smile and entered the room, only to stop dead. At the center of all of the guests and havoc stood Emily.

Figures. It had to be Emily. She created chaos everywhere she went.

He dug deeply for as much good will as he could and hugged his daughter. "I didn't know you planned karaoke." He hated the stuff.

"Emily bought me the machine for my birthday present. Isn't it great?"

Salem suppressed a groan. The machine was staying!?!

He hunted down his father in the kitchen, a headache pounding at his forehead.

Dad stood at the counter preparing birthday food with big wads of white tissue sticking out of his ears.

"You look like a demented rabbit," Salem said.

"What?"

Salem removed the tissues and tossed them into the garbage. "How's it going, wascally wabbit?" He got a beer out of the fridge. "I can't hear myself think over all of that racket."

His dad grinned. "Nice to hear the music and the girls laughing, eh? Even if their screeching is hard on the ears, the laughter is good."

"Music's too loud, though."

"You're only thirty-seven and already you're an old man!"

Dad left the kitchen while Emily entered. Her elbow brushed Salem's arm as she passed him. He recoiled. His body liked her touch too much. Always had.

She noticed his withdrawal. How could she not? "Are you going to tell me what's wrong?"

"Nothing." He tried to keep his voice neutral, but disapproval bled through.

Emily pointed at this face. "Don't do that."

"Do what?"

"Make that face."

He wasn't making a face. "What face?"

"That human sphinx thing you do. It drives me nuts."

"I'm not doing anything."

"Exactly."

"You're not making sense."

"I'm making perfect sense. Whenever you have to deal with the slightest emotion, you close up tighter than a clam's ass."

He knew the punchline. And that's watertight.

"So what?"

"So you can't go giving me dirty looks without telling me why."

He hadn't hidden his displeasure very well. "You should know."

"Should know what? Am I supposed to be able to read your mind?"

Emily would be gone soon and he would be left behind to pick up the pieces, but he wouldn't discuss it here. He refused to ruin Aiyana's party.

When would it end? It was already after nine. "Shouldn't the company be going home soon?"

Emily slid him a sidelong look. "Seriously? Even for a weeknight it's still early. Have you turned into a monk, Salem?"

"No," he shot back. "It's just noisy."

"If you won't tell me why you're mad at me, I'm going to go have fun." As she left, she tossed over her shoulder, "You can go to bed, old man. The youngsters plan to party until dawn."

Another one calling him old man. First his father, and now Emily. He wasn't a stick-in-the-mud. He wasn't!
What scene was the hardest to write? Why?
Salem is arrested for a crime he didn't commit. Unfortunately, the sheriff chose to do it in front of his daughters as well as Emily and her former high school teacher, Violet. It is heart wrenching for his daughters. Emily drives them into town so they can find a lawyer to defend their dad. Here is a snippet:
Emily pulled out of the driveway and drove hell-bent-for-leather into town, only minutes behind the sheriff's car.

Partway there, Aiyana shouted, "Stop!"

Emily slammed on the brakes so hard the car fishtailed.

"Back there. Down that road. I saw the sheriff's car."

Emily's fear shot through the roof. Oh, dear God. Was Sheriff White taking revenge on Salem for yelling at his son? The kid had deserved it.

She pulled a U-turn and shot back down the two-lane highway, turning onto the road Aiyana indicated.

The scene she pulled up behind turned her stomach. Salem was on the ground curled into a fetal ball with White and Deputy Hammond standing over him. The sheriff pulled back his foot to kick Salem in the ribs.

Emily laid her hand on the horn and didn't let up until White glared at her, but at least that heavy boot didn't make contact.

"What did you do to him?" she yelled, running from the car to confront White. Salem lay on the ground unmoving, but Emily could see that his face was swelling and bruising.

The deputy held her back with a fist around her arm. "Ma'am, get back in your car."

"Not a chance. Put Salem into the cruiser and take him to a hospital."

White stepped in front of her, hiding him from her view. "The prisoner was resisting arrest."

"Sitting alone in the backseat behind a screen with his hands cuffed?"

"Yes, ma'am." White's expression gave nothing away.

"Liar. I'm going to have you charged."

Mika and Aiyana had gotten out of the car and hovered over their father. Aiyana bent down to check him and then flew at the sheriff, claws bared.

She got a good scratch to his face before the deputy pulled her away.

"You want me to arrest you, too, little girl?" The sheriff sounded belligerent.

"Don't touch her," Emily said, her tone sharp enough to draw blood. "You are in a whole shitload of trouble. Unless you want to make it worse, put Salem back into your cruiser now, gently, and we'll drive into town behind you."

"I can arrest you, as well, for obstruction."

"And me, too?" Violet had gotten out of the car and Emily was glad she'd allowed the older woman to come.

Violet, with her air of dignity, said, "Shame on you, Deputy Hammond, for allowing this disgusting, illegal behaviour. You're the law. You're not supposed to be above it. When I taught you in school, I instilled integrity and ethics. Where are they now?"

Rage boiled underneath Violet's dignified facade.

The deputy turned bright red and helped Salem to his feet.

Oh, his face. Salem's poor face.

Just before she followed the girls and Violet into the car, she said, "Take Salem to the station and we'll follow behind you. And, Sheriff? Say your prayers. You're as guilty as sin, just like your son."
Who would you cast in the role of your characters if your book was optioned for a movie?
Does anyone remember Stephanie Zimbalist when she was in Remington Steele? Emily looks like that.
Salem would definitely be the strong silent type like Adam Beach from a Canadian show called Arctic Air, but he was also on Law and Order: Special Victim's Unit for a while.
If you could have given your characters one piece of advice before the opening pages of the book, what would it be and why?
Don't be afraid to love. Grab life and love with both hands and hold on tightly. Give it your all.
What are you currently working on? What other releases so you have planned for 2014?
I'm currently doing my last edits on my October Superromance called No Ordinary Home. It will be the last book set in the small town in which my first six Supers were set—Ordinary, Montana.
Thanks for blogging at HJ!
Giveaway:

I would like to give away a copy of Always Emily to someone who comments here today.

This giveaway is limited to North America only.
To enter Giveaway: Please complete the Rafflecopter form and Post a comment to this Q:

Is your character more like Emily's—always ready for fun at a moment's notice? Or are you more like Salem—the strong, silent type? 
Or do you have bits of both inside of you?
Excerpt
She'd spent too much time in the past and not enough paying attention to the present, to her self slipping away from her so slowly and subtly she'd been stripped bare without knowing it, left skinned and vulnerable with nowhere to turn but here.

So dizzy her stomach roiled, she clung to the bannister. Her hands shook again, this time more from greed than illness.

I want…

She wasn't sure what.

She only knew that she was exhausted with the struggle to keep herself in one piece.

She forced one foot in front of the other. On the second floor landing she stopped to catch her breath, like an old woman on her last legs, so close to finally achieving…what?

On the landing on the third floor she stopped and stared at Salem through glass walls.

He bent over his desk, over a book, his attention focused and disciplined, as was his way. His dark straight hair hung in a braid down the center of his back.

This close to him, peace enveloped her. It settled over her with the softness of a flannel blanket. This, he, was exactly who she needed. She wanted to lay her head and her troubles on his broad chest.

When she swayed, it alerted him to her presence.

His jaw fell, his expression equal parts shock and anger. She knew she'd flitted into and out of his life too many times.

Oh, Salem, I'm home. For good.

He stood, dropping the book onto the desk.

His simple male beauty stunned her. Why had she stayed away when perfection had been here all along?

He came to the door. "Emily?" His deepening frown reminded her of their argument.

When are you going to stop running, Emily?

Now, she thought. I'm not going anywhere anymore. Honest.

She felt herself slipping, falling.

"Emily!" He caught her before she hit the floor, his arms strong and dependable and oh so welcome.

"Salem," she whispered. "I'm sick."

Salem lifted her and carried her off. Her head fell against his solid shoulder. She didn't know where he took her. It didn't matter.

She'd made it home.
Book Info:
This time, it has to be forever…
Emily Jordan has been in and out of Salem Pearce's life for years. As an archaeologist, her work often took her far away—even when he asked her to stay. She called it bad timing. He called it running away. Now she's back and asking for one last chance.
But Salem is a single father with more than himself to think about. If he gives Emily another shot and she takes off again, it'll hurt his daughters, too. He can't take that risk. But deep down, he needs Emily. He always has. Maybe this time she'll stay…
Book Links:
Author Bio
Mary Sullivan, a born-and-bred city girl of Irish descent, grew up amid the cultural fizz of Greektown in Toronto, eating Greek pastries on the Danforth, noshing on grapes from her Italian neighbour's vines, and drinking Turkish coffee with her Macedonian friend whose mother read the grounds and predicted her future. Funny that she never mentioned a career writing romance novels.
Mary discovered Harlequin Superromance and knew she wanted to write these heartfelt stories of love, family, perseverance and happy endings, about very human heroes and heroines graced with backbone, strength of character and hope.
In 2005, she was a finalist in RWA's Golden Heart Contest. Since then, she has won numerous awards. Who knew daydreaming could feel so rewarding?
Website | Facebook | Twitter |