Today it is my pleasure to Welcome author
Lindsey Kelk
to HJ!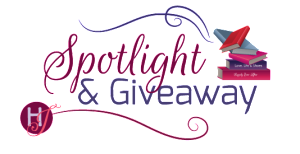 The hilarious new summer bestseller from Lindsey Kelk, bestselling author of the I Heart series.
Please summarize the book for the readers here: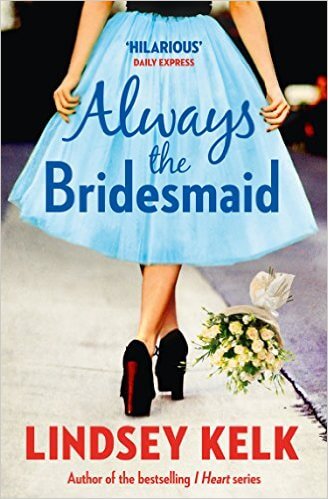 To me, Always the Bridesmaid is a book about relationships – not just romantic but the bonds between family, friends and our working lives. Maddie Fraser is a woman juggling too many balls and keeping them all in the air by putting herself last. She's the middle sister to more successful siblings, the ex of a man who is already married with a baby, the assistant to a woman who barely considers her a human being and most importantly, the best friend to one friend who is getting married and another who is going through a divorce. Always playing second fiddle, never putting herself first, Maddie is the quintessential bridesmaid in her own life.
But all of that is about to change. Without warning, she's planning a wedding, a bachelorette and a baby shower, dating a man so scorching red-hot she doesn't know what to do with him and is up for a promotion she hadn't expected. With one wedding obsessed friend, a soon-to-be divorcée, dip-dyed pink rabbits, runaway flamingoes, a flammable fountain, one slightly suspect suitor and another unexpected love interest all vying for Maddie's attention, there's no surprise her happy place is on the sofa with a bottle of wine. Wait, no, that's me. Maddie has a choice, will she run, hide and stay the same or stand strong and risk rocking the metaphorical boat?
Above all else, Always the Bridesmaid is a fun, funny read, full of laughs. Happily, Maddie's messed-up world is a lot more fun for us than it is for her!

Please share the opening lines of this book:
Thursday May 14th
Today I feel: Exhausted.
Today I am thankful for: Taxis that can find you with an app.
It is an undisputed truth of the modern age that there are now only two kinds of people in the world: people who call and people who text.
Obviously there are a lot of weirdoes knocking around on social media: that girl from your old job who likes everything you put on Facebook, the boy you hung out with during the first week of university and then ignored for three years but who still added you on LinkedIn, and, most worrying of all, anyone who tries to have extended conversations on Twitter direct messages, but, when it comes to genuine, honest to God, help-you-hide-the-body-without-asking-questions best buds in the whole wide world, there are only texters and callers.
My best friend Lauren is a caller.
Please share a few Fun facts about this book…
In the first draft of the book, the girls visited New York for the bachelorette but in the end it didn't work. I think I was trying to live out my Say Yes to the Dress fantasies…
There are cameos from some of the characters from my other books – Maddie is the sister of Dan Fraser from The Single Girl's To-Do List.
This is exactly fun but my mum passed away while I was halfway through writing the book. Maddie and her friends became a real refuge for me and inspired me to take on life's challenges and really focus on the strength and love we get from our friends when we're going through life's tough times.
Please tell us a little about the characters in your book. As you wrote your protagonist was there anything about them that surprised you?
I love Maddie. All the women are I know are constantly juggling a million balls in the air and while they almost always make it work somehow, there are days when you just want to throw it all in and walk away. Maddie is that woman on that day. She's let herself be taken advantage of for so long, she doesn't know how to live any other way anymore. Thankfully, she has a great sense of human and balls of steel so she never gives up. I really didn't know an awful lot about the story when I started, just what I wanted to talk about so Maddie really came alive in front of me and wrote her own story. I loved writing her and was so sad when the book ended.
Her best friends, Lauren and Sarah, were also inspired by people I know. In group friendships, there are always going to be people going through different things, especially after you reach your mid-twenties. They were inspired by friends of mine who were all going through major life changes at once, getting engaged, getting married, having babies, breaking up, losing family members, changing jobs. In Always the Bridesmaid, Maddie is caught in the middle of a perfect storm – Lauren wants her to be happy and help her plan the wedding of the year but heartbroken Sarah needs her help to get through her divorce, two mutually exclusive situations. Thankfully, the love between the friends is deeper than the dramas in their lives. I truly loved writing their friendship, it made me want to call up all my girlfriends and give them a big hug.
What do you want people to take away from reading this book?
I write to make people happy. Really, if someone can pick up my book on their way to work, on vacation or at the end of a long day and find half an hour to smile, I've done my job. I try to write honestly about the things happening to my friends and I, putting characters in our situations and seeing how they might turn out. Ideally, I would love for someone to read Always the Bridesmaid and realize they're worth their own effort, no matter how dogged their life might seem at that moment.
What are you currently working on? What other releases do you have planned for 2016?
I'm just finishing up my next novel, We Were on a Break, out in October 2016. It's written different perspectives, to delve into the male and female views of a couple of a break. After writing books about relationships always from the woman's perspective and constantly speculating on what the male characters were thinking, I figured it was time to find out! I'm really excited about it.

Thanks for blogging at HJ!
Giveaway:

Print copy of ALWAYS THE BRIDESMAID by Lindsey Kelk
To enter Giveaway: Please complete the Rafflecopter form and Post a comment to this Q: What's your most memorable bridesmaid moment?
When I was a bridesmaid for my best friend, we ended up in a total action movie standoff with the string quartet when we found them trying to steal our make up kit from the dressing room. Seriously, my friend in her wedding dress, me and one of the other bridesmaids in our gowns, the four of them shaking in their boots with a cello case full of Benefit. It really made for a memorable moment.
Excerpt from Always the Bridesmaid:
Are you excited? It's time for the bachelorette party! Did you know that, before we adopted the term 'bachelorette', this pre-wedding ritual was called a hen party? In 1897, the Deseret News said there was 'a time-honoured idea that tea and chit-chats, gossip and smart hats constitute the necessary adjuncts to these particular gatherings'.

Today's bachelorette parties are a little different, right? Use this space to remember your bride's big night, before her big day!

The bachelorette party took place: In Bath.
The invitees were: Me, Sarah and Lauren's mum.
Our party favours were: Sleeping pills from Lauren's mum. The games we played: Seething family resentment and Cluedo.
Most memorable moment: getting hammered in the dodgy nightclub, Sarah getting off with a nineteen-year-old and Lauren telling me she didn't want to get married.
We can't tell the groom about: getting hammered in the dodgy nightclub, Sarah getting off with a nineteen-year-old and Lauren telling me she didn't want to get married.

Friday June 26th
Today I feel:
Today I am thankful for:

Saturday June 27th
Today I feel:
Today I am thankful for:

Sunday June 28th
Today I feel:
Today I am thankful for:

Monday June 29th
Today I feel:
Today I am thankful for: Oh, just fuck off.

I am home from the hen weekend from hell.
And let us never speak of it again.
Actually, no, let us speak of it because if we don't speak of it, no one will ever, ever in a million years believe that it happened.
'This place is so nice,' Lauren marvelled after we had been shown to our hotel suite. 'Look at the bathroom.'
'And the view,' Sarah yelled, throwing open the curtains. 'And the beds,' I said, dropping my suitcase in the bedroom. 'Of which there are only two. When we are in
fact three.'
'I have to spend the entire rest of my life sharing a bed with the same dude, so I think I should get my own,' Lauren said, throwing her handbag across the room like a thousand-dollar missile and still missing the other bed completely. 'There's a big couch?'
'It's hardly the fi time we've bunked down together,' Sarah said, clambering up onto the giant bed and stretching out. 'And look, it's so big you'll hardly know I'm in it.'
I didn't want to cause an argument and I didn't want to sleep on the settee, so instead, I opened up my suitcase and began hanging my clothes in the wardrobe. After much deliberation, Lauren had decided she didn't want a tradi- tional hen do. All she wanted was 'a quiet weekend away with her two best girlfriends', and so, after work on Friday night, we all squeezed into Sarah's mini and headed west. After four hours, three very wrong turns, two bathroom stops and a dirty McDonald's en route, we fi arrived at the hotel, deep in the heart of the Somerset countryside.

'I'm knackered,' Sarah announced. 'And we've got a busy day tomorrow. Bagsy first go in the shower and then I'm going to bed.'
Lauren, busy hanging up outfits that might have been better suited to a weekend in Vegas, waved her into the bathroom, ignoring the overexcited swears that followed Sarah's discovery of the roll-top tub.
'So.' I sat on the edge of my bed and tried to tread carefully. 'How are you doing?'
'Awesome,' Lauren replied without looking at me. 'Everything's perfect.'
Hmm. I wasn't sure that was entirely true. 'Everything's going all right with your mum?'
'She wanted to know if I had invited the Obamas.' Lauren pressed her hand to her forehead. 'Not because she thought they would come, but because she thought it was disrespectful not to.'
'And that's why I'm not involving your mum in the wedding plans,' I replied. 'This week has been ridiculous enough without those kinds of suggestions.'
'Oh, Maddie,' Lauren smiled and laughed. 'You're so wound up all the time. Anyone would think you were the one getting married. You need to learn how to relax
– it's only a job.'
'You're such a good friend,' I said, trying to convince myself of this as much as her. 'Thanks for the advice.'
'Sure thing,' she replied, missing the irony completely. 'Any time, honey.'
So, yes, things got off to a brilliant start.
Reprinted With Permission From:
Always The Bridesmaid © 2016 by Lindsey Kelk. Reproduced by permission of Harper Collins. All rights reserved.
Book Info:
Everyone loves a bridesmaid – except Maddie, who's perpetually asked to be one.
Everyone loves a wedding – except Maddie's best friend, who's getting divorced.
And everyone loves the way Maddie's so happy behind the scenes – except Maddie herself.
One best friend is in wedding countdown while the other heads for marriage meltdown. And as Maddie juggles her best chance at promotion in years with bridezilla texts and late-night counselling sessions, she starts to wonder – is it time to stop being the bridesmaid?
Book Links:

Meet the Author: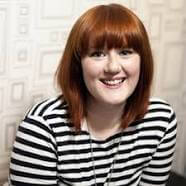 Lindsey Kelk is a British writer and used to be a children's book editor. When she isn't writing, reading, listening to music or watching more TV than is healthy, Lindsey likes to wear shoes, shop for shoes and judge the shoes of others. She loves living in New York but misses Sherbert Fountains, London and drinking Gin & Elderflower cocktails with her friends. Not necessarily in that order.
Social:
www.Lindseykelk.com
Instagram: @LindseyKelk
Twitter: @LindseyKelk
Pinterest: @LindseyKelk
Facebook: facebook.com/lindseykelk