Today it is my pleasure to Welcome romance author
Lynne Marshall
to HJ!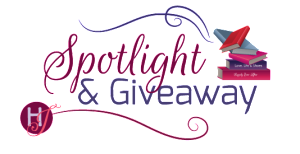 Hi Lynne
If someone wrote a biography about you, what do you think the title of the book should be? Why?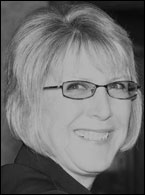 LATE BLOOMER
I've done everything late – went back to college and got a degree in Nursing late, got married late, had kids late, realized I wanted to write books – LATE!
Would you rather…be invisible or be able to read minds? Why?
Invisible. I really don't want to know the scary stuff in other peoples' minds. 🙂
Let's talk about your newest release: American Surgeon in London
If you had to summarize the book for the readers here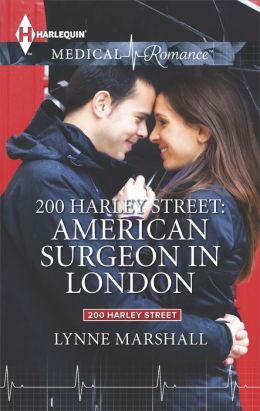 Sometimes you have to move across the world to find that girl next door.
Two US surgeons meet in London while working in a posh Plastic Surgery clinic, fight off their growing attraction using excuses from their pasts, but then finally realize what they have is special, shouldn't be wasted, and then seize the day…and each other.
Please tell us about the characters in your book?
Mitchell Cooper: 6 feet tall, rich brown hair with sea-green/blue eyes. Fit and toned. (which is amazing considering he works all the time and when he isn't working he takes care of his daughter LOL) – He's dealing with betrayal and is a single father. He is protective and Guarded.
Grace Turner: 5'6″ Dark brown to black medium length wavy hair with vibrant blue eyes. – She has self-esteem issues thanks to a traumatic past.
As you wrote your protagonist was there anything about them that surprised you?
Yes. They had fun together. I loved seeing them both lighten up around each other – even giving each other nicknames.
What scene did you most enjoy writing? Why?
I really enjoyed writing their first meet and how it turned into a little adventure.
snippet set up: They've just met at a charity function at the London Eye, and Mitchell decides they should take a walk together:
She followed willingly. Halfway down the wide walkway they came upon a huge fenced-off playground on the right.
"This is, bar none, my favorite playground," he said.
Why would he have a favorite playground? Was he married with children? Could her innocent desire to forget and enjoy the night damage someone else's relationship? She slowed. He noticed her hesitation, raising an eyebrow over it.
"I'm just a big kid, I guess."
He said it so matter of fact that she didn't pursue the rest of the story. He'd told her everything she needed to know. He was a big kid who happened to know about children's playgrounds.
Yeah, he was probably a dad. A single dad? One could only hope.
But tonight wasn't about making a new friend, learning about family trees, personal baggage, regrets, or joys. Tonight was about letting go and having a little adventure with a complete, and totally handsome, stranger. The less she knew the better. Just to be on the safe side, though, she'd memorized the walk back to The Eye and could get herself there in a flash.
She nodded, he took the cue and they walked to the entrance of the Jubilee Playground with a large green sign on the gate.
"Young adventurers this way," he read, glanced at her and winked. "That would be us."
Grace saw the shoulder high fence railings and closed gate and wondered how they'd manage to get inside, just as two hands took her by the waist and hoisted her upward. He lifted her as if she weighed nothing. "You want to go first? Or should I?"
She suppressed her need to squeal, sucking in a breath instead. "Let me take off my shoes at least."
He put her down and moved a few feet over to an embankment where the fence was much lower. He jumped up on the cement ledge and offered down his hand. She threw her shoes onto the grass and climbed up with his help. To hell with the sexy dress, and thank God she had on the body suit!
His eyes sparkled when he glanced at her just before he jumped the fence. How the hell was she supposed to do that? Realizing his mistake, he jumped back over and helped her up, giving her time to get her bearings and grow her confidence, and soon, with the help of his cupped hands for her foot, she'd also scaled the fence.
What scene was the hardest to write? Why?
Surgical scenes are always tough for me as I really avoided the OR in my nursing career, as I never felt comfortable there – plus surgeons are known to be very demanding and intolerant of anything short of perfection.
What I went for in these scenes was the sense of excitement Grace had when helping others with their scars and flaws – and to perhaps show her personal insecurities . As a surgeon, though, she is top notch. This snippet is not gory in the least – please read on:
The next morning, quarter to six, Grace scrubbed in. It was a process she preferred to do by herself, since the short-sleeved scrub top revealed a large portion of her scars. But gowning was different. She needed help to do it properly. Grace caught the quick, surprised glimpse in the scrub nurse's eyes as she helped her don the sterile gown and gloves, and tried to act as if noting was unusual.
Once her mask was in place, she used her shoulder to push the plate for the automatic door opener to the surgical suite. Happy to make eye contact with Ron right off, he nodded, and from the squint of his dark eyes above the mask, she knew he smiled beneath.
She assessed her OR. A quick check of the instruments satisfied her strict stipulations. The anesthesiologist began to put the mildly-sedated patient completely under right after Grace had introduced herself. Two nurses were on hand to assist with the operation, and once she'd done the lion's share of the surgery, Mitchell Cooper would step in to create the actual lips for the young woman. She hadn't seen him this morning, but had been told he was on the premises and would wait to enter the OR until needed. It relieved Grace, knowing he wouldn't be looking over her shoulder.
Who would you cast in the role of your characters if your book was optioned for a movie?
That's easy. In the continuity bible I was given pictures for my characters (though the book cover doesn't reflect the hero according to the pictures)
Mitchell Cooper – Henry Cavill
Grace Turner: Zooey Deschanel
If you could have given your characters one piece of advice before the opening pages of the book, what would it be and why?
Advice: Always be open to life's possibilities.
Though, if my characters were immediately open to those possibilities, I wouldn't have a book to write! 🙂
What are you currently working on? What other releases so you have planned for 2014?
I've just finished the third book in the Special Edition series I was contracted for last year. Book #1 will be out this July – A DOCTOR FOR KEEPS.
Book #2 (no title yet) will be out March 2015, and book #3 in the fall 2015.
After that, I have two more medical romances I am looking forward to write. These will have cowboy surgeons as heroes. : )
Thanks for blogging at HJ!
Giveaway:

2in1 of book #3 and #4 from 200 Harley Street Series continuity

(Print to US winner or Amazon e-book if international)
To enter Giveaway: Please complete the Rafflecopter form and Post a comment to this Q:

In this day and age, are you pro or con plastic surgery? Why?
Excerpt
IN this scene in Chapter Five – Grace brings up an ethical question about what they do at the Hunter Clinic:

Mid Monday morning, Mitchell barreled into Grace's office in the clinic with knit brows, looking frustrated. Fired up, as her daddy used to say. Even while obviously testy, she found him appealing. She quashed the thought, switching to all business, as she'd promised herself to do last night lying in bed, staring at the ceiling, unable to sleep. Thanks to spending the entire day with him!
"I can't believe the hacks out there," he said, stance wide, hands on hips, scrubs fitting deliciously.
"Out where?"
"Do you know what I spent my morning doing?" The OR cap brought out that extra bit of blue in his otherwise green eyes, making him even more devastatingly appealing.
"What?"
"Fixing a botched plastic surgery job on a twenty-two year old, that's what." He paced the small space in front of her desk. "The guy mangled her lips, making her look like a duck. She had a smile like the Joker from that movie. Grotesque. And why would a surgeon agree to do a face lift on someone just out of their teens? I tell you, sometimes I don't get our profession."
She considered his anger, threw in some of her own, then thought about their jobs and the oaths they took when they became doctors—do no harm. She also thought about something that had been weighing on her mind since she'd been assigned a certain high profile case.
"Isn't that what we do? Whatever people want? Not the duck lips part, or the botching up part, but don't we agree to do whatever our rich patient's want? Isn't that what we promised to do for Davy Cumberbatch?"
"This girl is neither rich nor demanding. She's naïve, and that hack took advantage of her wanting to look beautiful."
But Grace's direct comments stopped his thunder for a couple of seconds. He stopped pacing and pulled in his chin, as if he hadn't considered the comparison of Hunter Clinic to hacks ever before.
"You said it yourself," she said. "–fix the rich to help the poor? Or something along those lines." She didn't back down.
Maybe she didn't want to let him off the hook because she was still upset with him for tilting her world sideways, for making her see what she could never have. A family. A love of her life. It wasn't in the cards for her, and the Sunday outing with Mitch and Mia had driven that point home. Yes, she was upset with him for making it so clear, and right now she'd make him squirm on a professional level as penance.
Book Info:
Mitchell Cooper had it all — a beautiful wife and daughter, and a glittering career in Hollywood as a sought-after plastic surgeon. But as his career soared, his personal life collapsed.
Now he and little Mia have come to London to rebuild their lives. But after one sensational night with his new colleague, fellow American Grace Turner, Mitchell finds himself daring to live again! Only, the beautiful reconstructive surgeon is hiding a painful secret of her own…
Book Links:
Author Bio
Lynne Marshall writes Medical Romance for Mills & Boon, and contemporary romance for Harlequin Special Edition. She is a Southern California native, has been married for a long time, and has two adult children whom she is super proud of, is a new grandmother, a dog lover, a cat admirer, a power walker, a curious traveler, and fellow participant on this wild journey called life.