Today it is my pleasure to welcome back romance author

Amy Andrews

to HJ!


Amy is here to tell us about her newest releases…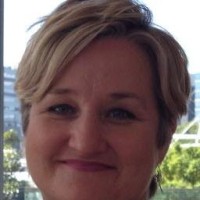 Amy is an award-winning author who has written thirty-one romances for Harlequin Mills and Boon in both the Medical and RIVA/KISS lines. She's sold over a million books and been translated into a dozen languages. Amy works part time as a PICU nurse. She's been married for 22 years and has two teenagers. She lives on acreage on the outskirts of Brisbane but secretly wishes it was the hills of Tuscany.
Holding Out For A Hero.
Momentum Publishing Oct '13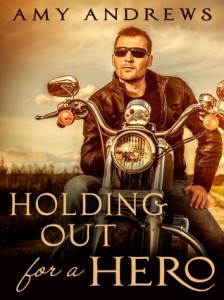 An ex-footy legend called Jake.
A beleaguered, stand-in, high school principal called Ella.
A semi-Goth, dominatrix best friend called Rosie.
A straight-laced, blue-ribbon political hopeful called Simon.
A bitter, grunty fifteen year old boy called Cameron.
Two crazy old aunts called Iris and Daisy
A mangy stray called Cerberus.
A house that needs saving from the wrecking ball.
A school that needs saving from the axe.
The holy grail of football cups.
Holding Out For a Hero reminds us all to seek out our inner hero. It's a funny, quirky heart-warming tale of friendship, family. Finding out who you are might not be so bad after all.
Gold Coast City Angels: How To Resist Temptation
Harlequin Medical Nov '13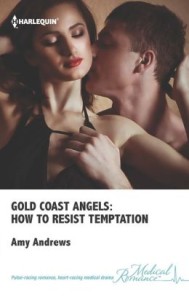 This is the final in the Gold Coast Angels medical continuity which was a spin off from the New York City Angels continuity. Yup – Cade Coleman finally gets his HEA! After fleeing New York and his lady-killer rep he's not looking for another relationship. He's looking for a little bit of peace and quiet to restore his reputation and a whole lot of celibacy. But Dr Callie Richards has other plans for him because nobody – nobody – turns her down!
Set amongst the backdrop of neo-natal medicine, sparks fly when these two wary people finally let go and give themselves permission to love.
The Most Expensive Night Of her Life
Harlequin KISS/Modern Tempted Dec '13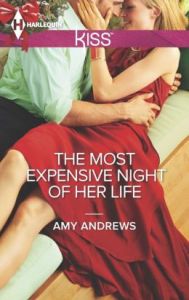 This is my amputee "bodyguard" story and earned an RT Top Pick!
Ava is a supermodel looking for a safe haven. Bake is a returned serviceman looking for a quiet life. Ava wants to hide out on his boat. Blake wants nothing to do with the haughty little princess. But when she offers Blake a million pound charity donation he knows he can't say no. Doesn't mean he has to like it.
Set in the UK, largely on a tiny canal boat, how can two people who rub each other the wrong way survive such close quarters without doing what they really want? Ripping each other's clothes off?
GIVEAWAY:

Winner's choice of one of the books spotlighted above.
To enter Giveaway: Please complete the Rafflecopter form and post a comment to this Q:

 Which of these three books would you like to win and why?