Today it is my pleasure to Welcome author
Michele Hauf
to HJ!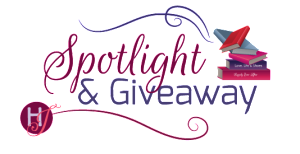 Hi Michele and welcome to HJ! We're so excited to chat with you about your new release, An American Witch In Paris

!
Please summarize the book for the readers here: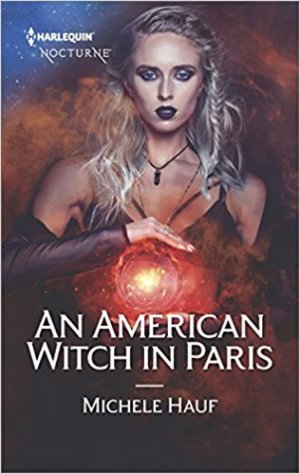 A witch finds herself stuck in Paris with an infuriatingly bossy (and extremely sexy) vampire who wants her to help him track a demon who intends to end the world.

What's your favorite line(s) from the book?:
"Show me your world."

You'll have to read it to understand it, but the hero says that to the heroine at a particularly sexy moment. And things only get sexier from there.
When you sat down to start this book, what was the biggest challenge you faced? What were you most excited about?
Hmm, the challenge? Well, I always like to incorporate characters from other stories into my current work-in-progress because I write in one world and that ties things together a bit. So I had to figure out which characters I'd written about before that I wanted to include and to help introduce this new story. The hero, Ethan Pierce, actually appeared in Her Werewolf Hero and The Vampire's Protector, so he's been waiting for his own story. Also I couldn't resist bringing back Certainly Jones, the dark witch. I believe he is one character who has appeared in the most of my stories. I do adore that witch.
What was I excited about? Introducing the witch Tuesday Knightsbridge to everyone! She's…sassy, cocky, and she isn't about to take crap from anyone.
Please tell us a little about the characters in your book. As you wrote your protagonist was there anything about them that surprised you?
Having written Ethan in two previous stories I thought he was a bit boring and a pencil pusher. And he thought exactly the same so he wanted to get back to his roots and into some action adventure in this story, and I let that happen. The guy should not have a desk job. But, alas, someone has to do it. Though I suspect in the future he'll be out in the field much more often after his adventures in this story.
What have you learned about your own writing process/you as an author while writing this book?
Some stories are easier to put to paper than others. This one came out pretty quickly and I liked it ALL THE TIME. That's not how it is with a lot of stories. There always seems to be that 'this sucks' and 'I hate this story!' period that I go through. So loving this story all the time was great. And I know it's because of the relationship between the hero and heroine. I couldn't wait to get behind the desk and return to them every day!

The First kiss…

Hmm, as I write this, I can't recall when that happened. [Grabbing a book and looking it up.] Oh, yes, right. It was sort of a retaliation kiss. A means for the hero to just get the heroine to be quiet for a change. It worked. And…it definitely turned up the heat between the two of them.

Did any scene have you crying or laughing (or blushing) while writing it?
Not so much a scene as the heroine's attitude at times. She's literally been kidnapped and taken to a foreign country and now she has no choice but to help the vampire do his job. So she gets a little snippy at times and has a tendency to call people things. Her favorite saying is "Don't be a Richard." It takes the hero a bit to figure out what that means. Ha! But I promise he is never a Richard to her. 😉

If your book was optioned for a movie, what scene would you use for the audition of the main characters?
I like the opening scene where the heroine wakes inside a cage and realizes she's been kidnapped. And watching her from outside the cage is the hero. A very sexy man. But she hates him so he can't be sexy. But he is. And her magic isn't effective because the cage has magic-repellant wards on it. It's a very frustrating situation for her, but she cons her way out and into the hero's trust.

Readers should read this book….
For a great relationship between two people that are seemingly complete opposites. Lots of action (explosions! end of the world threats!), a cast of interesting characters (a fallen angel turned demon, a talking cat, the sexy dark witch, and a reckoner) Paris, love, romance and hot sex.

What are you currently working on? What are your up-coming releases?
I am currently close to writing 'The End' on the very last Nocturne that will ever be published! I'm very sad that Nocturne ends in December 2018, but I'm proud that I will have the last book. So all you para/rom fans, you've still got us for the rest of this year.
2018 releases:
March – An American Witch In Paris
June – The Billionaire Werewolf's Princess
Sept – Tempting The Dark
Dec – This Strange Witchery.

Thanks for blogging at HJ!
Giveaway:

3 winners will receive a signed copy of AN AMERICAN WITCH IN PARIS. US only, please.
To enter Giveaway: Please complete the Rafflecopter form and Post a comment to this Q: Do you choose your romances by location? Do you have a favorite setting in which you prefer your stories set?
I'm a sucker for anything set in Paris (as you'll notice from the title of my current book).
Excerpt from An American Witch In Paris:
Here's the opening:

Ethan Pierce stood before a steel-barred cage in the clean room for the Acquisitions department. Of which, he was the director. His department was responsible for hunting, collecting, and containing objects of magical nature, dangerous curses or talismans, even volatile creatures that may prove harm to common humans if left unmonitored in the mortal realm. Ethan sent retrievers out on jobs that canvassed the world and those adventuring professionals returned with the items.
This latest acquisition, brought in hours earlier by the retriever Bron Everhart, was needed to help locate an even more important item. For what Acquisitions ultimately sought was the blood demon Gazariel, who had stolen the code for the Final Days. If that code were to be activated, all the angels from Above would fall and smother the mortal realm with their smoldering wings. Literally. And the only way to find the demon was with the one thing in this world that wore its sigil.
"A witch," Ethan muttered as he paced before the cage.
Behind the steel bars, which were warded to keep in the subject, yet also wired with electricity to keep her docile and further hamper any magic she should attempt to use in defense, stood the witch. She was a head shorter than Ethan, thin, and dressed in clingy black leggings, wicked-looking black ankle boots with high heels, and a silky black shirt that revealed a toned abdomen. Over it all she wore a heavy coat made of what looked like fake gray fur, which was studded with silver and black spangles. Her long white hair spilled forward over a shoulder and fell messily to her waist, concealing one eye.
The other eye held him intently. It was a blue eye, the iris circled with black as if someone had drawn those eyes to be colored in. And on her eyelids, black shadow granted plenty gothic melodrama. All together the look was…
Wicked, Ethan thought.
Hatred was too strong a word to apply to his feelings about the species of witch. Not all witches were evil or malicious. Yet, he'd never completely get over his dislike for witches. They'd once held a murderous reign over vampires when their blood had been poisonous. One dip of the fang into a witch's vein could bring an ugly and permanent death. That was no longer. The Great Protection Spell, which had turned all witches' blood poisonous, had been broken decades earlier.
Rationally, Ethan knew not all witches were dangerous. And besides, it was the twenty-first century. Things had changed. He worked with a few here at Acquisitions and the overseeing department, the Archives. For the most part, witches of the Light were safe and trustworthy.
But the Dark witches, such as the one standing in the cage before him? A shudder traced Ethan's spine.
The witch didn't move, only held his gaze as if to break it might arrest her breathing. And he wasn't about to look away. He must show her dominance. In order to work with the witch to find the demon, she must be kept under control. Subdued. Yet her magic should remain unhampered, which would keep the sigil she supposedly wore somewhere on her body open and ready to lure in the demon Gazariel.
Capturing this specific demon would prove a challenge. All perfunctory means of tracking him through Acquisitions' database had turned up nothing, though intel told that he was definitely in Paris.
Upon receiving orders to obtain the missing Final Days code—from a highly unprecedented command—Ethan had considered all the dozens of retrievers he had on staff. Who could do the job? Most were currently on assignment. None were stationed in Paris at the moment. That wasn't the problem; any retriever was available and on call 24/7, able to move about worldwide.
The problem was that blood magic may be required to hold the demon once found. And the best one to deal with such magic? A vampire. Of which, Ethan had been vampire since his birth in the 1500s. Of course, he wasn't willing to give his own blood for this mission, but he didn't expect he would have to. He'd learned once that his blood could have a devastating effect on another.
He never made the same mistake twice.
It had been decades, maybe even close to a century, since Ethan had gone out on a job. He'd become complacent, sitting behind a desk, clacking away reports on the laptop, and ordering others around. He loved his job. He did it well.
And yet, the call to adventure, to get out and actually participate in life again, was too strong to resist. He'd once stood alongside his fellow warrior vampires in the Blood Wars of the sixteenth century, defeating werewolves and slaying the random witch who would deem to assist the nasty wolves. Then, he had been undefeatable, powerful, and virile. He still was. The urge to exercise his soul beyond the paperwork and office politics was strong.
So Ethan had assigned this job to himself. His knowledge on the various demon breeds was minimal, yet he knew Paris, and more importantly, had the determination to root out the target. And he was the perfect partner for a witch. He wouldn't fall under her spell or forget for one moment who or what he was dealing with.
A dark witch who wore the demon Gazariel's mark.
Excerpts. © Reprinted by permission. All rights reserved.

Book Info:
Taken hostage in Paris…
…but bound by desire
Tired of his desk job, Ethan Pierce decides it's time for a more exciting occupation. This straitlaced vampire may be ready for demons and blood magic, but nothing can prepare him for Tuesday Knightsbridge. She's brash, she's bold and she's the sexiest woman he's ever met. She also happens to be a witch…and the key to saving the world.
Book Links: Amazon | B&N | iTunes | kobo | BAM |


Meet the Author: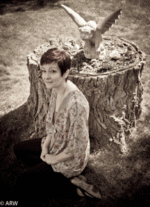 Award-winning author Michele Hauf has published over 80 novels in historical, paranormal, and contemporary romance, as well as writing action/adventure as Alex Archer and erotica as Michele Renae. The launch author for numerous series at Harlequin, she likes writing in a variety of genres and instead of 'writing what she knows' prefers to write 'what she would love to know and do' (and yes, that includes being a jewel thief and/or a brain surgeon).
She celebrates her 88th published book with AN AMERICAN WITCH IN PARIS.
Website | Facebook | Twitter |