Today it is my pleasure to Welcome
Meghan Kelly
to HJ!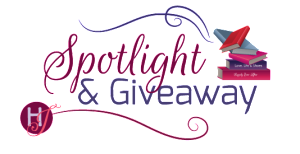 Hi Meghan and welcome to HJ! We're so excited to chat with you about your new release, An Unforgivable Love Story!
How did you get started in the audiobook business?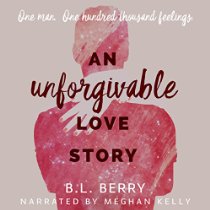 I was actually a Franchised Talent Agent for 8 years first. I.E. on the other side of the business. I was a singer and actor in high school and college but was never sure enough of my skills so instead I went to the other side. I've always had a good ear and know talent so it was a good fit for a while. I started in NYC as an Agent's assistant and worked in both Talent Agent's and Casting offices. It was a really cool experience. But in the end I'm just not a New Yorker at heart so I moved back to Detroit and became an agent for another 6 years here.
I was continually asked during voice over auditions I was running that the client would love if I could audition too (I was always giving my talent suggestions on how to read a script) but it was a conflict of interest. After enough times of it happening and getting burned out on agenting (an incredibly hard and unappreciated job!) I decided to give it a shot. I gave myself one year to try voice over work. It worked! I got regular work! I knew about audiobooks but didn't know how to get into them. I've been a voracious reader since I was a kid so I REALLY wanted to do it. I got taken by a couple of frauds on my first handful of books I did then found ACX where I've had really Awesome success! I just finished my 129th title!! I've also signed with two Publishing Houses so far so I'm very hopeful to be able to continue doing this for some time!! 🙂

How do you prepare for a romance book narration? (The Sexy times etc.)
Well I always read the book first and take notes. Then I have a chat with the author on how they see the character's in their head (it helps me when creating voices for characters) and not just on the page. With romance…I find it very easy, I've always very comfortable in my sexuality and being that I've been told since I was 16 that I have a very sexy/sultry voice (my Dad was thrilled! NOT!) I just run with it and pretend it's me!

What was the biggest challenge for you with this book?
I guess the biggest challenge was that it was a very emotional story. Big highs low lows…so I wanted to make sure I didn't over do it.

What was your process in determining the voices for characters in this book?
I actually had a long chat with B.L. (the author) on how she heard them in her head and ran with that. Each of the characters voices are from her descriptions of them and she seemed very pleased with what I did.
What was your favorite scene from this book to narrate? Why?
I don't want to give too much away but there's a big confrontation in the book that was my favorite. It was a powerful scene A LOT of emotion and shock. (I would give you a clip of it but it would ruin the book for most people so I don't want to do that.)

Thanks for blogging at HJ!
Giveaway:

5 Audio books of An Unforgivable Love Story Written by: B. L. Berry. Narrated by: Meghan Kelly
To enter Giveaway: Please complete the Rafflecopter form and Post a comment to this Q:

If you haven't tried audiobooks, what's stopping you? Many people have the perception that audiobooks are merely someone reading the book in question. They have no idea that when done well, it's truly a performance.
Excerpt from An Unforgivable Love Story:
Listen to an audio sample of the book here – http://www.audible.com/pd/Romance/An-Unforgivable-Love-Story-Audiobook/B01IDZTF0E/ref=a_search_c4_1_5_srTtl?qid=1470930501&sr=1-5


Book Info:
Love is patient. Love is kind. Love is unforgivable.
She wanted to forget her past. He wanted to change the course of his future. She was everything he never knew he needed. He became her unexpected.
Everything was perfect. Until….
©2016 B.L. Berry (P)2016 B.L. Berry


Meet the Author: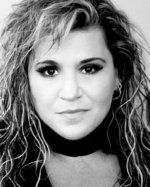 After 10 years of being on the other side of the business as a Franchised Talent Agent, Meghan decided to pursue her own performance aspirations. She has now been a full time Voice Actress and Musician for almost 9 years! Meghan is a versatile actress who draws from a huge emotional pool bringing a variety of characters to life.
Social Media- Meghan Kelly (Reingardt) on Facebook, MustSing71 on Twitter, Meghan Kelly LinkedIn, www.MeghanKelly.org