Today it is my pleasure to Welcome romance author
Sasha Cottman
to HJ!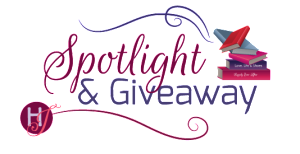 Hi Sasha and welcome to HJ! We're so excited to chat with you about your new release, An Unsuitable Match!

Hi,waving to you from sunny Melbourne, Australia

Please summarize the book for the readers here: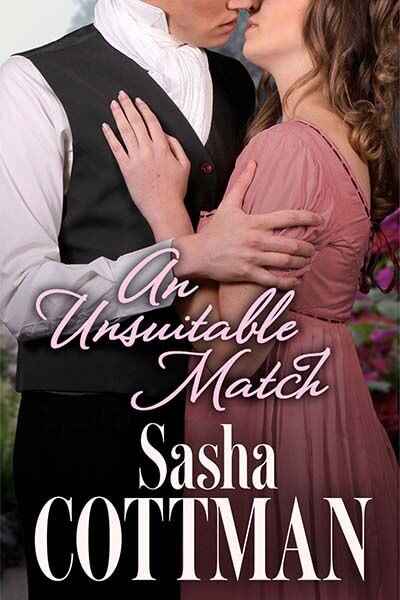 We can only truly be capable of loving another when we learn to acknowledge our past mistakes and forgive ourselves.

Please share the opening lines of this book:
As the carriage slowly snaked its way up Park Lane, Clarice picked at a loose piece of thread on her gown. No matter how hard she pulled, it refused to come free.
She sighed, dreading that this was a sign of things to come.
Please share a few Random facts about this book…
Part of the story is set in a town in England where my cousins live and I only realised that after I had written the book.
The fight scene was choreographed in the kitchen at my work.
Please tell us a little about the characters in your book. As you wrote your protagonist was there anything about them that surprised you?
Lady Clarice Langham carries with her secret guilt over her mother's death. She hides herself from the world in many ways. I loved writing her journey of self-discovery. She is very much like a butterfly finally leaving the cocoon after transformation.
David Radley has had to deal with being illegitimate all his life, but now he has to face down London society in order to win the hand of one of its most eligible daughters. His is a battle of hearts and minds.
The character of Lady Alice Langham, who has become a reader favourite, is from a number of sources. She is a mix of the fairy godmother from Cinderella and the scary headmistress from school.
The dowager Countess Langham was truly a larger-than-life woman. Warm, friendly and full of energy, she was the sort of woman kings fell in love with and whom armies marched behind.
What, in your mind, distinguishes this book from other books out there in the same genre?
One theme keeps coming back from readers of my books is that they get a sense of people, place and family from the stories. My characters have real relationships with their parents and siblings. Coming from a large family I think this is something I write from the heart.

The First kiss…
David has managed to entice Clarice away from a garden party to a secret rendezvous at a nearby lakeside summer house. She knows he has been in love with her for many years.
His mouth worked over her soft and pliant lips. She grasped the lapels on the front of his jacket and pulled him closer. The passionate words of the love letter, permanently seared into her brain, roared to life. His other hand slid down her back and when it reached her bottom, he gripped tightly and pulled her against him in an open display of possession.
Immediately she felt the hardness of his body. His strong muscles held her imprinted against his length. On the side of her hip, the telltale sign of his sexual arousal pushed against her. She gasped and tightened her grip on his clothes.
At twenty-three, she knew enough to understand the powerful effect she was having on him. Her heart thumped loudly in her chest. To know he wanted her, that he lusted after her, was intoxicating. No champagne had ever made her feel this heady.
Did any scene have you crying or laughing (or blushing) while writing it?
The scene where Clarice decides she is going to take her own future into her hands and seduce David was lovely to write. After all she has been through, it was a delight to write her victory scene.
She blinked and ran her tongue slowly over her lips.
'David,' she whispered and flicked open the topmost button of her coat.
He swallowed as the first spear of lust raced to his loins. Not even a monk who had not set eyes on a woman for fifty years could mistake that look.
'I thought we had agreed to wait until I have secured your father's blessing,' he said. The puff of air he released from his cheeks belied his attempt at a cool exterior.
Clarice shook her head. 'As I recall, I didn't agree to anything.'
If your book was optioned for a movie, what scene would you use for the audition of the main characters?
The scene in the summer house would make for a great audition piece. It shows the hero and heroine having their first real honest conversation with one another. It also reveals that Clarice has more backbone than David had anticipated. He is not just going to get his own way.
'But I am uncertain as to how I should respond,' she replied.
'Because of your father, or because of who I am?'
She clenched her parasol tightly. Men were such stubborn creatures; why did they always think themselves at the centre of everything?
'Neither. It is because of me.'
If you could have given your characters one piece of advice before the opening pages of the book, what would it be and why?
Trust me.

What are you currently working on? What other releases do you have planned for 2015?
The third book in the award winning Duke of Strathmore Series is complete. David's sister, Lady Lucy Radley finally gets her own story. The Duke's Daughter is due for release in August 2015 from Penguin/Destiny Romance.
Currently I am working on book four in the Duke of Strathmore Series and having great fun torturing a new hero who appears in The Duke's Daughter.

Thanks for blogging at HJ!
Giveaway:

An ecopy of An Unsuitable Match from Amazon is up for grabs.
To enter Giveaway: Please complete the Rafflecopter form and Post a comment to this Q:

Have you ever kept a secret for a long period, only to have to finally reveal it ?
Excerpt from An Unsuitable Match:
I dream of the hours when you and I can finally be alone.
Softly sharing whispered words of love.

London, Midsummer, 1817

As the carriage slowly snaked its way up Park Lane, Clarice picked at a loose piece of thread on her gown. No matter how hard she pulled, it refused to come free.
She sighed, dreading that this was a sign of things to come. Tonight was going to be a trial, no matter what.
And I have no-one to blame but myself. You could have done it all in private, but no, you had to go and make a huge public scene. Well done, Clarice. Well done.
'At this rate we shall have to get out and walk if we are to arrive at the dinner on time,' Lord
Langham grumbled.
Stirred from her thoughts, Clarice looked across the carriage to her father. Everyone, it would appear, was headed to Strathmore House for the wedding celebrations of the Marquess and Marchioness of Brooke. It had taken them nearly an hour to get this far in the slow-crawling line of carriages.
'We could turn the horses around and go home,' she offered.
He shook his head. Reaching out, he took hold of her hand and gave it a gentle squeeze.
'We have to do this, my dear. We must show the rest of society that you are not crushed by
the unfortunate event of your failed betrothal to the groom,' he replied.
She mustered a hopeful smile for him. Her father was right, of course. If she stayed away from the wedding celebrations it would only confirm what the rest of the ton no doubt thought of her. She was Lord Langham's poor little broken bird. An object of pity.
'Yes, of course, Papa,' she replied.
The truth was, she didn't particularly mind what the rest of London thought of her. In fact, she rather preferred they didn't think of her at all. Being unremarkable was at times a blessing.
She shifted in her seat and forced herself to sit upright. As she straightened her back, the tight garments under her gown shifted and eased. She took in a shallow breath. The discomfort meant little. For her father's sake she would endure far worse.
Tonight she would stoically bear all the whispers and sly looks that came her way. This evening was for her father. London's elite would know Henry Langham was a man capable of forgiveness. But Clarice knew there was a limit to her father's magnanimity.
She knew she could never confess her terrible crime against him; he could never know she had stolen the person he held most dear. Earl Langham might forgive others for their sins against him, but Clarice knew there could be no forgiveness for what she had done.
Excerpts. © Reprinted by permission. All rights reserved.
Book Info:
The Favourite Heiress…
Once engaged to the future Duke of Strathmore, the beautiful Lady Clarice Langham now finds herself in the humiliating position of celebrating his marriage – to another woman. As a result of the scandal, it seems her reign as London's most eligible debutante has come to an end. But things begin to look up when handsome and charming rake David Radley makes it clear that, at least as far as he's concerned, she's still the catch of the season.
The Illegitimate Son…
The eldest son of the Duke of Strathmore, David Radley has been raised alongside his father's legitimate children. But while he is generally received as part of the family, not everyone thinks he should be, and especially not Clarice's father, the Earl of Langham, who forbids her from having anything to do with him.
An Unsuitable Match…
David's been in love with Clarice for years, and it isn't long before the attraction between them develops into something deeper. Yet he senses Clarice is hiding something and until she reveals her secret, she won't be free to follow her heart. Despite everything, David will not give up on Clarice, not even when another seems set to claim her…
Meet the Author:
Born in England, but raised in Australia, Sasha has a love for both countries.
Sasha lives in Melbourne with her husband, teenage daughter and a cat who thinks sitting on the keyboard is being helpful. Her family have managed to find all but one of her secret chocolate hiding places.
Her first novel, Letter from a Rake was a finalist 2014 Romantic Book of the Year.
An Unsuitable Match. Multi ARRA Finalist 2014. AusRom Finalist Book of the Year, Cover of the Year, Author of the Year.
Website | Facebook | Twitter |