Today it is my pleasure to Welcome author
Aleatha Romig
to HJ!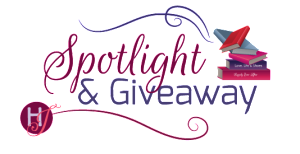 Hi Aleatha and welcome to HJ! We're so excited to chat with you about your new release, Another One!
Please summarize the book for the readers here: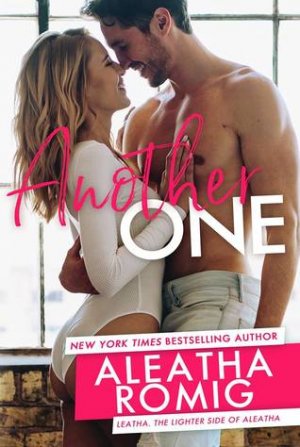 ANOTHER ONE is the fun and sexy story about two people who had instant chemistry but life got in their way. Living on two different continents made their relationship difficult. And then, one day, they find themselves back together. They hit it off once, can it happen again? Will they have another one?

Please share the opening lines of this book:
"There are so many boobs—everywhere," Chantilly says with a shake of her head.
She's right.
We're in the middle of chaos—which if you don't know is filled with tall, beautiful women with high heels and perfect breasts—better known as the fashion show dressing room.
Please share a few Fun facts about this book…
Readers were first introduced to Shana and Trevor in PLUS ONE. Shana is Kimbra's best friend and Trevor is Duncan's brother.
Most of this story takes place in New York. To make the book more authentic, while in Manhattan recently, my daughter and I made a point of seeing and experiencing some of the places Trevor and Shana visit. We drink frozen hot chocolate at Serendipity
We walked in Central Park and enjoyed the skyline from high above. I love NYC and want to do it justice for my readers.
Shana is a buyer for Sak's Fifth Avenue. So of course, we had to visit the store too!
Please tell us a little about the characters in your book. As you wrote your protagonist was there anything about them that surprised you?
Trevor is the brother of my H in Plus One, yet he couldn't be more different. He's much less gregarious, more shy and reserved. I enjoyed writing Trevor and Shana with a "slow burn" to their intimacy. It was fun to take them on a longer road.
If your book was optioned for a movie, what scene would you use for the audition of the main characters and why?
I think I would use a scene that is referred to in Another One, but actually takes place in A Secret One, my free novella about the meeting of these two characters. The novella opens with the two of them waking in bed, and Shana's memory of the night before clouded by Fireball. It's fun and sexy and embarrassing. I would want to assure that the actors would be able to pull off the fun and playful attitude without making it too serious.
What do you want people to take away from reading this book?
I would like people to finish with a smile on their face believing that when you find that right person, he or she is worth fighting for. No obstacle is too large and sometimes the people closest to us are more support than we ever realized.
What are you currently working on? What other releases do you have planned for 2017?
I am currently working on a novella for THE VAULT. I had a sexy, dark, but fun novella in the first edition of THE VAULT entitled Unconventional. My second release in this series will be Unexpected and will release in August. I am also working on a new series. I love writing series and really layering my story. It's a lot of work and with my daughter's recent wedding, I couldn't do it. Now, I'm ready. I hope my readers will be too!

Thanks for blogging at HJ!
Giveaway:

I'd like to giveaway a FREE e-copy of A SECRET ONE, $25 Amazon gift card, AND A signed copy of ANOTHER ONE
**Everyone wins the Free A SECRET ONE. The novella that shows Shana and Trevor's meeting is FREE on all outlets.
To enter Giveaway: Please complete the Rafflecopter form and Post a comment to this Q:

Since I (Aleatha Romig) am known for my darker reads yet Another One will be my 4th romantic comedy, how do you feel about authors writing in different genres? For the record, I also have 3 thrillers and one erotic novella. Personally, I love the variety. I feel like it keeps my stories from becoming too cookie-cutter.
Excerpt from Another One:
Trevor~
Sweet and tangy.
Shana Price tastes like sugar with a twist of lemon.
My mind tells me to go slow, reminding me that I don't have any right to this beautiful woman. My mind is saying to stop, yet her soft moan is all I hear.
My body has its own GPS with the destination close. Listening to my mind is out of the question.
Her petite body shivers as I tease her sweet lips. They willingly part as my tongue delves inside, wrestling with hers.
Not giving up its fight, my thoughts remind me how forward this behavior is and how it isn't like me. Trevor Willis is not a man who chases a woman down, pins her against the wall, and kisses her until neither of us can breathe or cares.
It's not me.
But, it should be.
I like it.
I won't blame the alcohol. I'll blame my need to know it's really Shana and to claim her for my own. I didn't do it last time, and I've regretted it every day since.
When her hands come to my chest, I seize them, lifting them above her head and pinning them to the wall. Shana doesn't fight; instead, her hips move against mine and our kiss grows more passionate. In the dark, crowded hallway, with my body pressed against hers, I swallow the soft moans coming from her throat.
At that moment, I want to be anywhere but a crowded bar in the middle of Manhattan. I no longer care about Eric's bachelor party or my friends. I don't even care about Kimbra back out in the bar. All I want is to whisk Shana away and do what we didn't do before, what her body and mine are ready and aching to do.
Excerpt. © Reprinted by permission. All rights reserved.
Book Info:
Get ready to laugh out loud, swoon, and fall in love with this new, fun, and sexy stand-alone novel from New York Times bestselling author Aleatha Romig. Demonstrating her versatility in writing, Aleatha revisits her lighter side that you loved in PLUS ONE.
A complete stand-alone, ANOTHER ONE is the next big summer hit.
*Shana*
Trevor Willis is sexy, sweet, and oh so fun. He's also my best friend's brother-in-law. That should mean he's off-limits or that I should be off-limits to him.
Someone probably should have told us that before my best friend married his brother, before the morning of the wedding when we woke in each other's arms, before I woke with gaping holes in my memory.
They didn't.
We did.
The hilarious truth behind our crazy, secret adventure secured this handsome, off-limits man in my heart. But alas, life goes on. After our one secret night, we went back to our lives—our hardworking, solitary lives.
And then it happened.
My phone began to buzz. Each night with thousands of miles between us, we laughed, talked, and shared. And then the phone stopped ringing.
Before it did, I knew one thing…
Book Links: Book Links: Amazon | B&N | iTunes | kobo |


Meet the Author: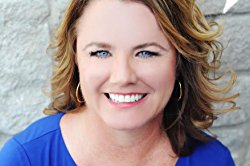 Aleatha Romig is a New York Times, Wall Street Journal, and USA Today bestselling author who lives in Indiana, USA. She grew up in Mishawaka, graduated from Indiana University, and is currently living south of Indianapolis. Aleatha has raised three children with her high school sweetheart and husband of over thirty years. Before she became a full-time author, she worked days as a dental hygienist and spent her nights writing. Now, when she's not imagining mind-blowing twists and turns, she likes to spend her time a with her family and friends. Her other pastimes include reading and creating heroes/anti-heroes who haunt your dreams and bring your imagination to life!
Aleatha released her first novel, CONSEQUENCES, in August of 2011. CONSEQUENCES became a bestselling series with five novels and two companions released from 2011 through 2015. The compelling and epic story of Anthony and Claire Rawlings has graced more than half a million e-readers. Aleatha released the first of her series TALES FROM THE DARK SIDE, INSIDIOUS, in the fall of 2014. These stand alone thrillers continue Aleatha's twisted style with an increase in heat.
In the fall of 2015, Aleatha moved head first into the world of dark romantic suspense with the release of BETRAYAL, the first of her five novel INFIDELITY series that has taken the reading world by storm. She also began her traditional publishing career with Thomas and Mercer. Her books INTO THE LIGHT and AWAY FROM THE DARK were published through this mystery/thriller publisher in 2016.
In the spring of 2017, Aleatha released her first stand-alone, fun, and sexy romantic comedy with PLUS ONE, followed by the sweet stand-alone, ONE NIGHT.
Aleatha is a "Published Author's Network" member of the Romance Writers of America and PEN America. She is represented by Kevan Lyon of Marsal Lyon Literary Agency.
NEWSLETTER | WEBSITE | FACEBOOK | AMAZON AUTHOR PAGE | GOODREADS
INSTAGRAM | TWITTER | PINTEREST