Today it is my pleasure to spotlight New York Times bestselling author 

Nalini Singh's

newest release: 

Archangel's Legion
Nalini Singh, the New York Times bestselling "alpha author of paranormal romance" (Booklist) returns to an immortal world of violent passion and lethal power…on the brink of a deadly archangelic war.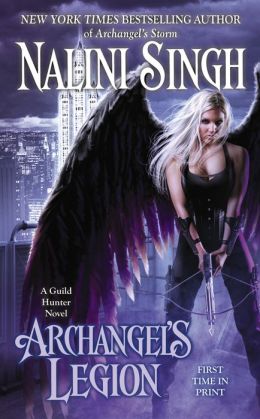 Angels are falling from the sky in New York, struck down by a vicious, unknown force.
Vampires are dying impossibly of disease.
Guild hunter Elena Deveraux and the Archangel Raphael must discover the source of the wave of death before it engulfs their city and their people, leaving New York a ruin and Raphael's Tower under siege by enemy archangels.
Yet even as they fight desperately to save the city, an even darker force is stirring, its chill eyes trained on New York…and on Raphael. Rivers of crimson and nightmares given flesh, the world will never again be the same…
Guild Hunter Series
A dark new world where lethal, beautiful archangels hold sway over immortals and mortals both, with the Guild Hunters caught in between, tasked with retrieving those vampires who break contracts with their angelic masters.
1. Angels' Blood
2. Archangel's Kiss
3. Archangel's Consort
4. Archangel's Blade
5. Archangel's Storm – September 2012
6. Archangel's Legion – October 2013

Giveaway:

Winner's choice of 1 print copy of Guild Hunter Series backlist (2 winners)
To enter Giveaway: Please complete the Rafflecopter form and post a comment:

Have you read this series? Who is your favorite Character / book? Why? If you haven't tell me why you would like to win a copy 🙂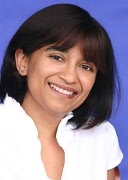 New York Times bestselling author Nalini Singh is passionate about writing. Though she's traveled as far afield as the deserts of China, the Highlands of Scotland, and the temples of Japan, it is the journey of the imagination that fascinates her most. She's beyond delighted to be able to follow her dream as a writer.
Nalini lives and works in beautiful New Zealand. You can contact her directly through her website. While visiting the site, Nalini invites you to join her newsletter for up to date news about both the Psy-Changeling and Guild Hunter series, as well as fun exclusive extras, including free short stories set in her worlds.