Today it is my pleasure to Welcome New York Times bestselling author 
Nalini Singh
to HJ!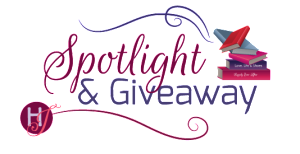 Hi Nalini and welcome to HJ! We're so excited to chat with you about your new release, Archangel's Shadows!
Please summarize the book for the readers here:
Here's the blurb, which I think gives a good feel for the story.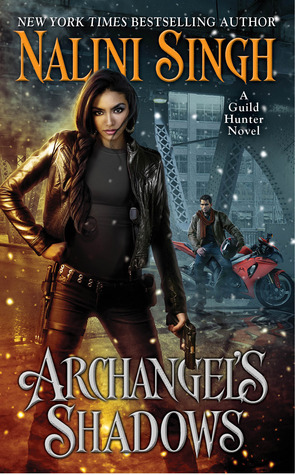 Return to New York Times bestselling author Nalini Singh's sensual and painfully beautiful Guild Hunter world in her new novel of sacrifice, loyalty, and the choices of love that can shatter the heart.
In the wake of a brutal war, the archangel Raphael and his hunter consort, Elena, are dealing with the treacherously shifting tides of archangelic politics and the people of a battered but not broken city. The last thing their city needs is more death, especially a death that bears the eerie signature of an insane enemy archangel who cannot—should not—be walking the streets.
This hunt must be undertaken with stealth and without alerting their people. It must be handled by those who can become shadows themselves…
Ash is a gifted tracker and a woman cursed with the ability to sense the secrets of anyone she touches. But there's one man she knows all too well without a single instant of skin contact: Janvier, the dangerously sexy Cajun vampire who has fascinated and infuriated her for years. Now, as they track down a merciless killer, their cat-and-mouse game of flirtation and provocation has turned into a profound one of the heart. And this time, it is Ash's secret, dark and terrible, that threatens to destroy them both.
Please share the opening line of this book:
I'll leave the opening three lines to be a surprise for readers, but here are three other fun lines from the book.

"You want me to investigate a mummified dog?" Ashwini loved animals, would have a big slobbering pup of her own if she didn't live in an apartment in Manhattan, but this was hardly her area of expertise. "I'm no Egyptologist. I also don't like sewers."

If you'd like to read the full excerpt, you can find it on my website.
Please share a few Random facts about this book…
Archangel's Shadows features glimpses of the Cajun language, as Janvier speaks fluent Cajun.
There is a dinner party unlike any dinner party you've ever seen.
There is a snowy motorcycle ride.
Please tell us a little about the characters in your book. As you wrote your protagonist was there anything about them that surprised you?
Ash and Janvier are both complicated, funny, wonderful characters with many layers to them. I could never predict what they'd do next! They kept me on my toes throughout the book.
What are you currently working on? 
I'm currently working on the next Psy-Changeling book – Aden's story. It's intense and romantic, and takes us deep into the heart of the Arrow squad, as well as introducing us to two changeling packs we've heard about, but haven't yet got to know.
I'm also working on the next book in my Rock Kiss series. This book features Charlotte and the boss she's named T-Rex. Let the games begin! 😉
I have a Psy-Changeling novella, "Secrets at Midnight" in the Night Shift Anthology, out November 25th. This is a hot, sweet novella featuring Bastien Smith, changeling leopard and all around gorgeous man.
Thanks for blogging at HJ!
Giveaway:

A signed US copy of ANGELS' BLOOD.
To enter Giveaway: Please complete the Rafflecopter form and Post a comment to this Q:

Crossbow, gun, knife, or sword? and why? (If you're fighting a vampire out to cut off your head).
Excerpt
Angrily hiding a few more knives on her body for good measure, she strode to the front door and yanked it open.
"There you are, sugar," said the two-hundred-and-forty-seven-year-old vampire on her doorstep, his hair the rich shade of the chicory coffee he'd once made her, and his skin a burnished gold.
She bared her teeth at him in a way that couldn't faintly be taken as a smile. "I thought I told you to go away." Last time he'd "been in the neighborhood," he'd brought her mint chocolate chip ice cream. Her favorite. She'd taken the ice cream and shut the door in his face in an effort to teach him a lesson. He'd laughed, the wild, unabashed sound penetrating the flimsy shield of the door to sink into her bones, make her soul ache.
"I did go away," he pointed out in that voice accented with the unique cadence of his homeland, his shoulders moving beneath the butter-soft tan leather of his jacket as he folded his arms. "For an entire week."
"In what version of going away does it mean you send takeout deliverymen to my doorstep?"
Eyes the shade of bayou moss, sunlight over shadow, scanned her head to toe. "How else was I to make sure you weren't lying collapsed in the bathroom because you were too stubborn to call for help?"
"I didn't get hit with the stupid stick anytime in the past couple of weeks." And, despite the somber predictions of her father in childhood, she had friends. Honor had been by every couple of days, alternating with Ransom, Demarco, and Elena. Naasir had filled her freezer with meat before he left for Japan forty-eight hours after the battle.
"Protein will help you heal," had been his succinct summation. "Eat it."
A number of other hunters had dropped by to compare battle scars after they escaped hospital arrest. Saki had stayed for two nights, caught Ashwini up on her parents in Oregon. The older couple had once done Ashwini a great kindness, and while she'd been too damaged then to trust them enough to forge an emotional bond, never would she forget their generosity. As she couldn't forget the way Janvier had held her in his lap in the old armchair by the window, his hand stroking her hair as snow fell over the city.
It was a moment she'd wanted to live in forever. But she couldn't. "Out of the way," she said, her anger at fate a cold, clawing thing inside her she'd never been able to tame despite her decision to live life full throttle. "I'm heading to a job."
No more lazy grace, his expression grim. "You're not fully recovered."
Stepping out and locking the door behind her, she strode down the hallway. "The doctor gave me a clean bill of health." Even if he hadn't, Ashwini knew her body. It had been in hunter condition before the injury and she'd begun exercising as much as she could the instant there was no longer any danger she'd tear the wound open.
"Ash." Janvier touched his hand to her lower back.
"No touching." Gritting her teeth against the impact of him, she reached out to push the button to summon the elevator.
Janvier used his body to block her. "I'm coming with you."
Her mind flashed back to the last time he'd said something similar, to the first mission they'd worked together. Back then, they'd been antagonists who'd declared a temporary truce, and the problem had been a clusterfuck in Atlanta. Now, he was openly attached to the Tower, which technically put them on the same side. They'd worked like a well-honed partnership in Atlanta, fallen back into the same flawless rhythm during the battle. As if they had always been meant to be a pair.
And that just sucked.
"Fine." Refusing to face the awful, painful grief that lurked beneath her anger, she stepped into the elevator when it opened to disgorge one of her neighbors.
Janvier waited until after the other woman was out of earshot to say, "I don't trust it when you cooperate." Narrowed eyes.

from ARCHANGEL'S SHADOWS by Nalini Singh (read full excerpt here)
Archangel's Shadows Buy Links
Meet the Author: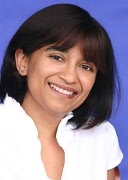 New York Times bestselling author of the Psy-Changeling and Guild Hunter series, as well as the new Rock Kiss series, Nalini Singh is passionate about writing. Though she's traveled as far afield as the deserts of China, the Highlands of Scotland, and the temples of Japan, it is the journey of the imagination that fascinates her most. She's beyond delighted to be able to follow her dream as a writer. Nalini lives and works in beautiful New Zealand.