Today it is my pleasure to welcome romance author

Debra Kayn

to HJ!
Thanks for having me here today to celebrate the release of Archer, A Hard Body Novel, Sara!
One thing I love to write about is super alpha heroes. When Sara asked me to share tidbits of my top 5 scenes with you all, I thought I'd show you exactly what I mean by super alpha!
DOMINATING
"Baby, get this. I'm not telling you no this time. You got it?" he said.

Heat rushed to her cheeks as she remembered the last time he'd denied her. His gaze softened and she swallowed, overcome with the power and acceptance radiating off him. Her sex pulsed and dampened at what he was implying would happen between them if she let it.

"It'll never happen."

His gaze intensified. "It'll happen."

"I won't let it."

He hovered within an inch of her mouth. "It's already happened. Now you know. Deal with it."
POSSESSIVE
"Yeah." He leaned against the car next to Garrett. "I do want you to know I'd never hurt her, and I'd kill anyone who harms one beautiful hair on her head."

"She's not ready to thrust herself into another relationship." Garrett spit on the ground.

Kage nodded. "I know that too, but you'll have to accept that there's no way the two of us can live together and not have something happen between us. We've skirted around each other for the last seven years. I'm not running anymore, and I'm not letting her get away this time."
IMPATIENT
He took that moment to wrap his arms around her.

"What are you doing?" She gazed up at him. "I'm covered in flour."

"I need you to do something for me."

She blinked at him. "What?"

"Stand still for thirty seconds."

She opened her mouth. He put his finger on her lips. Being this close, holding her was almost too much.

He gazed into her eyes. "Thirty seconds."

She tapped her foot against the floor. He kept her waiting, enjoying the way she squirmed against him.

Then her body stilled. He lifted his hand and sank his fingers into her hair, walking her forward until she was pressed against the counter. He wasn't going to allow her to escape him this time.

"Is that all you want me to do? Stand still?" she whispered.

"Not by a long shot." He shook his head grinning. "I'm not going to wait until you kiss me, because you're taking too damn long."

"Oh."
BOSSY
"Jesus, woman." Kage reached out, pushed her hand to the side away from him, and locked down on her wrist, prying the pistol out of her grip with the other hand. "No guns."

"Give it back." She put her hand out. "It's mine."

He twirled the chamber, peered inside, and cussed under his breath as he removed all the bullets.
"The safety wasn't even on. You could've shot yourself or me."

"W-what?" She shook her head, stepping away. "Kage, I wouldn't have shot you," she barely whispered. "I've shot a pistol before with Dad and Garrett."

"Pointing a gun at my chest isn't the way to show me that, baby." He inhaled deeply. "No guns. You hear me?"
HOT
He lowered his head to her sex.

"Oh. My. God." She moaned.

He smiled against her, showing her exactly what she could expect each and every time with him. He'd do this all day long and never get tired of tasting, feeling, experiencing her pleasure against his mouth.
Jane writhed underneath him. Her hands came to his hair, and her upper body leaped off the bed. He continued, a lick here. A nip there. Until he gave her what she cried for and zeroed in, taking her all the way.
Giveaway: digital copy of
ARCHER
To enter Giveaway: please complete the Rafflecopter form below and post a comment to this Q:

Tell us, what quality of a super alpha hero pulls you toward buying a romance book, again and again?
Blurb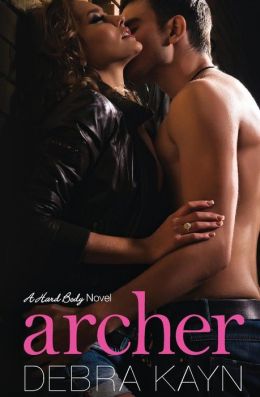 She's on the run . . .
Jane Beaumont currently has in her possession: a cat, a hundred grand in cash, and a pistol. She's on her way home to Bay City, Oregon—and away from the nightmare of her violent ex-boyfriend. She'll lay low at Beaumont Body Shop, a car detailer that runs a private investigation agency in the back. The only wrench in her plan is Magnus Archer: sexy, strong, and intent on protecting Jane at all costs. She's wanted Mag forever, but putting him in harm's way is a risk she's not willing to take.
He's not going anywhere
Mag is no stranger to the dark side of life; his family runs the underground drug scene. Yet Mag has always walked on the right side of the law. Jane expressed her interest in him years ago, but he pushed her away for her own good. Now, after learning all she's endured, Mag can't leave her side—or hide his need for her. When a frightening situation turns dire, can Mag convince Jane that the safest place to be is in his arms?
Buy links:  Amazon : Barnes and Noble
Author Info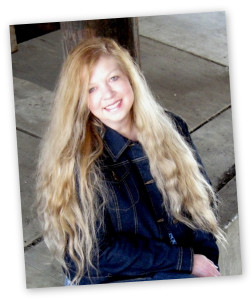 Top Selling Romance Author, Debra Kayn, lives with her family in the beautiful coastal mountains of Oregon on a hobby farm. She enjoys riding motorcycles, gardening, playing tennis, and fishing. A huge animal lover, she always has a dog under her desk when she writes and chickens standing at the front door looking for a treat. She's famous in her family for teaching a 270 lb hog named Harley to jog with her every morning.
Her love of family ties and laughter makes her a natural to write heartwarming contemporary stories to the delight of her readers. Oh, let's cut to the chase. She loves to write about REAL MEN and the WOMEN who love them.
When Debra was nineteen years old, a man kissed her without introducing himself. When they finally came up for air, the first words out of his mouth were…will you have my babies? Considering Debra's weakness for a sexy, badass man, who is strong enough to survive her attitude, she said yes. A quick wedding at the House of Amour and four babies later, she's living her own romance book.
www.debrakayn.com | www.twitter.com/DebraKayn | www.facebook.com/DebraKaynFanPage