Today it is my pleasure to Welcome author
Sawyer Bennett
to HJ!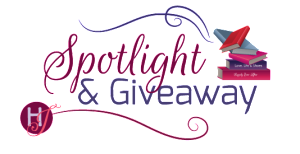 Hi Sawyer and welcome to HJ! We're so excited to chat with you about your new release, Atticus: A Woman's Journey with the World's Worst Behaved Dog!

Hey, y'all! xoxo

Please summarize the book a la Twitter style for the readers here: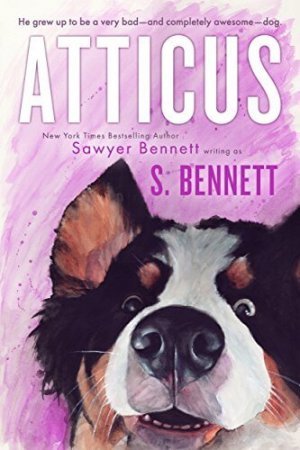 ATTICUS is the story of Hazel Roundtree, a thirty-two year old woman who has lost her way. She rescues an injured puppy, and names him Atticus. Their tale is one of learning to live and love again.

Please share the opening lines of this book:
Things were fuzzy when I first came into the world. I remember a lot of scrambling and sometimes fighting to get at my mama's teat, but there was always enough room once we settled into our respective places and I never went hungry. It seems in those early days all I did was eat, sleep, poop, and pee. It was an easy life, but not very exciting.
I'm a curious sort of pup by nature, unlike my brothers and sisters. They're happy just wrestling around with each other or chewing on toys. I like to watch things.
Please share a few Fun facts about this book…
While ATTICUS the book is fictional, Atticus the dog is very much real. He's my four year old Bernese Mountain dog.
Every naughty thing Atticus does in the book is true. Every. single. thing.
My other dog, Scout, also makes an appearance in ATTICUS.
The dog on the cover is Atticus, and adapted from a watercolor portrait I had done.
This book is told in dual POV, from both Hazel and Atticus.
What first attracts your Hero to the Heroine and vice versa?
I think a lot of readers may be able to relate to some of Hazel's issues. So many of us have faced difficult times and come to a crossroads where we've needed to make some tough decisions. As far as Atticus goes, I think readers will fall in love right away, but that love will continue to grow as they learn more about Atticus.

Using just 5 words, how would you describe Hero and Heroine's love affair?
Unexpected but totally, completely perfect.

The First Kiss…
While Hazel and Atticus are the main focus of this story, there is a romantic element. Hazel does have a first kiss (which also turns out to be a last kiss), but she does get her HEA when it's all said and done (as does Atticus!!).
Without revealing too much, what is your favorite scene in the book?
"What the hell is your problem?" I explode, launching up from the couch. "He's just a little puppy. He made one damn mistake and suddenly you've become a supreme asshole about it."
I hear the bathroom door open and Charmin calls, "What's going on out there?"
I hadn't realized how loud I'd just yelled at Chuck, but if Charmin heard that above her hair dryer, it must have been at max decibels.
"Nothing," I call back, but that doesn't stop her from stepping into the hallway and looking between Chuck and me with worry.
"Son of a fucking bitch, I'm going to kill that dog," Chuck booms in a voice so ferocious it causes my heart to skip a beat.
It's like everything goes into slow motion. My head turns slowly to look at Chuck. His gaze is pinned near the front door of the apartment. His fists are clenched, face mottled red. He takes a step toward where he's staring.
I spin—all slow-mo like—and see what Chuck does.
His tennis shoes sitting by the door where he always takes them off when he gets home… with Atticus squatting right over the left one.
Taking a dump inside it.
If your book was optioned for a movie, what scene would be absolutely crucial to include?
When Hazel gets kicked out of the apartment where she'd been crashing. She's completely vulnerable, and this scene is the turning point in Hazel and Oley's relationship.
The sound of a door opening vaguely penetrates my sleep. The jangling keys sound familiar, too. I'm exhausted from the worst night of sleep in my life, so I try to put it out of my mind in the hopes I'll fall back under.
But Atticus stirs in my arms, and that causes my senses to fire. I crack an eye open, not understanding exactly where I am for a moment.
My left hip aches mightily as I roll to my back and stare at the speckled water-stained ceiling tiles above. Atticus starts bounding across the tiled floor, and that's when it hits me.
I'm at Dr. Peele's clinic, and that's him walking in the front door.
"Shit," I curse under my breath as I scramble from the floor. My hip screams with pain, and my left leg is slightly numb from laying on that side.
I bend over, snag the pile of towels I'd used as a pillow last night, and hobble over to the big laundry bin tucked under a counter. Before I can make it, Dr. Peele is coming through the door that separates the exam room from the back supply area where I'd bedded down for the night.
Dr. Peele may be slow and hampered physically by age, but his mind is as sharp as they come. His gaze rakes over me, taking in my rumpled clothes, rat's nest hair, and the pile of towels in my arms.
"Did you sleep here last night, Hazel?" he asks with narrowed eyes.
I swallow hard. "Yes, sir."
It's the first and only time I've ever called him "sir," and I didn't think twice about it. I feel like a schoolkid standing before the principal who just got busted painting graffiti on the walls.
"But why?" he merely asks, locking his arm and giving his weight to his cane.
Turning to the laundry basket, I dump the towels in there and scrub my hands over my face. I use my fingers to clean the gunk out of my eyes before folding my arms across my chest and turning to face him. "I sort of had a bad night."
"You look it," he says pointedly.
"I got kicked out of my apartment because Atticus pooped in my roommate's boyfriend's shoe, and he gave her an ultimatum. Atticus had to leave, or he was leaving. She chose to keep the boyfriend and well, I wasn't about to get rid of Atticus, so I didn't have anywhere to stay. Then I went to work, and that same boyfriend came into the bar. He told the owner I had Atticus in the storeroom, and I had been keeping him there during my shifts. So I got fired from my actual paying job. I didn't know what to do last night, didn't know your phone number, and even if I did, I have no cell phone so I couldn't call you to ask your permission. I'm really sorry I stayed here."
After I finish that mouthful, Dr. Peele appears thoughtful. "Atticus pooped in his shoe?"
My head jerks back in surprise that he's focused on that. "Um… yeah."
"That doesn't make sense," he says, scratching at his head. "He's doing really well with potty training. I've seen how well you work with him here, and he consistently goes to the door to be let out. Were you ignoring him?"
"No," I say quickly since I'd rather Dr. Peele focus on this rather than the fact I squatted in his office building for the night. "In fact, I think he did it because he didn't like the guy. He sort of looked… calculating while he did it, and totally unrepentant after."
Dr. Peele's bushy eyebrows jack upward. "You're kidding?"
"I'm not," I assure him, because there's no doubt in my mind Atticus was letting Chuck know he didn't like him. "And Chuck went after Atticus, and I went after Chuck, and then Atticus came after Chuck. It was crazy."
His mouth drops open, and his eyes widen in disbelief. "What happened?"
I shrug. "Nothing. My roommate, Charmin, got things calmed down before it could escalate anymore, and then well… she sided with Chuck and said Atticus had to go."
"So you were just planning on sleeping here at night?" he asks neutrally.
"Just for last night," I correct. "It was an emergency. It was close to midnight, and I didn't want to waste my money on a hotel. God knows when I'll get the money owed me for working this week at the bar. Between last night's tips and some money I'd set aside for rent and utilities I owed to Charmin, I've got about sixty bucks to my name."
Readers should read this book …
Yes! They should! 😉 I think readers (even non-dog lovers) will enjoy the crazy antics of Atticus, and really appreciate the growth that Hazel experiences on her personal journey. I think that many of us have felt moments of despair, fear for the future, and feelings of worthlessness. I hope ATTICUS will leave readers feeling hopeful, happy, and with a sense of love.
What are you currently working on? What other releases do you have planned?
I am getting ready to launch a new hockey series this fall! The Arizona Vengeance series will feature a more prominent male POV, and bring a little more of the focus to the team and game. I'm so excited to kick it off with the release of Bishop on August 14!!
Thanks for blogging at HJ!
Giveaway:

Signed paperback of ATTICUS by S. Bennett (Sawyer Bennett)
To enter Giveaway: Please complete the Rafflecopter form and Post a comment to this Q:

Do you have any naughty dog stories to share?
Excerpt from Atticus: A Woman's Journey with the World's Worst Behaved Dog:
I'm not allowed to have table food. Hazel says it's to help teach me proper manners, since I seemingly wasn't born with "well-behaved genes".
Whatever that means.
There are lots of rules to remember, and I'm pretty good at many of them. But sometimes, the temptation to break the law is just too much for me to ignore. This is usually when there is food involved, or I'm feeling anxious for some reason.
Rule number one is an important one, but it's so hard for me to resist.
No counter surfing.
I am forbidden from putting my front paws on any counter, and it's a grave sin to take food from there. If I even walk near a counter and lift my nose to smell, I get a stern look from Hazel and a, "Don't you even think about it, Mister." There was an incident with a pork loin a few weeks ago that landed me in the crate for a few hours.
But seriously… they can't leave a yummy, savory, pork-smelly piece of food out and think I've got the willpower to resist. Hazel had it in a pan while the oven was pre-heating.
She went to the bathroom… and the opportunity presented itself.
Now normally when Hazel uses the bathroom, I'm right in there with her. She always tries to push me out, but I like to be close to her. Besides, her on the toilet puts her almost face to face with me. I can push my head right up into her business, forcing some type of scratches around that area.
Her first clue I was up to mischief should have been in the fact I didn't follow her in to watch her potty. She didn't even leave the door cracked to keep an eye on me.
I swear, I don't know where that woman's head was at, but there was nothing I could do.
It didn't take long for Hazel to take a pee. She squats just like I do, which is cool. But it was just enough time for me to snatch that pork loin out of the pan, and then run it into the living room. It was a three biter. I wolfed it down as fast as I could because I knew if she caught me, she was diving in after whatever remained.
I was licking my lips when she came out of the bathroom. She gave me a sweet smile because she loves me so much, and then she went into the kitchen.
Let's just say she unloaded every imaginable curse word on me when she saw the empty pan. Awful, mean jabs that were meant to shame and humiliate me for eating her dinner. I just cocked my head to the side, watching her with a curious expression on my face.
Listen… I know if I would just "act" like I've been duly chastised, she'd get over it a lot faster. But it's not within my nature to do so.
Excerpts. © Reprinted by permission. All rights reserved.


Book Info:
A heart-warming and deliciously funny story about the world's worst behaved dog and how he trained his human how to love herself again.
Through the haze of vodka and self-loathing, Hazel Roundtree saw the poor creature lying in a ditch.
One brown eye. One blue.
Covered in mud and crying from pain, the puppy was desperately trying to free itself from a hopeless situation.
She almost kept walking by. She had her own problems and besides… no one had ever stopped to help her.
Who we're ultimately meant to be is a journey without end, but there's always a defined start…
Hazel had no idea the dog would be her beginning, her second chance, the miracle she never saw coming. She named him Atticus. He grew up to be a very bad—and completely awesome—dog. He took Hazel on a life-changing journey filled with mischievous adventure and painful heartbreak. In the end, Hazel grew up to be completely awesome, too.
Book Links: Amazon | B&N | iTunes | Goodreads |


Meet the Author: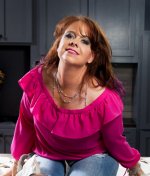 S. Bennett is the pen name for New York Times, USA Today and Wall Street Journal bestselling author Sawyer Bennett.
Under the name S. Bennett, Sawyer writes general, young adult and women's fiction stories that deal with the realities we face on a daily basis such as love, loss, personal growth and all things in between. She tackles difficult issues with grace, while adding her signature humor along the way. Because Sawyer is a romance writer at heart, you're likely to find a love story within each of her books, though it's not always a guarantee.
When she isn't writing as S. Bennett, she's writing contemporary romance as Sawyer Bennett, and sweet romance under the name Juliette Poe.
Website | Facebook | Twitter | Instagram |