Spotlight & Giveaway: New

AUG

releases from

Crimson Romance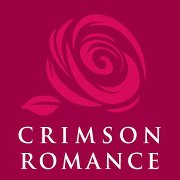 Crimson Romance: We're the place to find heartwarming, smart romances in your favorite genres – including contemporary, historical, paranormal, romantic suspense, and spicy! You'll find fresh takes on classic themes, new themes that will delight and excite you, heroes you'll fall in love with, and heroines you'd want to meet in real life. Explore our site to discover more about our new and forthcoming releases, and enjoy many features such as our Crimson Romance blog, author interviews, sample chapters, contest opportunities, and more!
Starting August 5th, we are giving away one grand prize year-long subscription and four runner-up monthly subscriptions to our Crimson Romance eBook Club, where readers can access hundreds of our heartwarming titles — anytime, and on any device. Full details here: http://bit.ly/1edYMpa (signup live on Monday, August 5th).
Thanks to Crimson Romance I'm giving  away

3 eBook bundles!
Contemporary
Begin Again by Christy Newton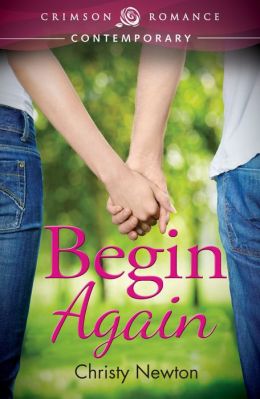 What if one night changed your life forever?
Maisie Scott lost not only her husband and unborn child in a tornado two years ago, she lost her will to live. Keeping busy is the only way she can get by. This small town waitress won't let herself get attached to anyone … until Ryan, the new veterinarian for exotic animals, starts making regular trips to her diner. As hard as she tries not to feel anything, Ryan ignites a spark in her broken heart.
Sensuality Level: Behind Closed Doors
Excerpt – Chapter 1:
Maisie rushed the pot of steaming coffee over to the lady, hoping for a good tip. A few more months of saving and she might have enough money for a down payment on a place where she would have the privacy to hide in her shell as long as she wanted. Too bad
Cady hadn't gotten her a turtle, then they could hide in their shells together.

"Thanks, doll." The lady smiled and winked at her with a glittery eyelid that any
Vegas showgirl would envy.

Maisie pressed her full lips together and did a quick nod. "You're welcome."

She went behind the counter to grab more napkins for a little boy having a hard time finding his mouth, by the look of all the red sauce on his chin and the table. Maisie bent down to grab a handful, and when she looked up from the stainless steel counter, she noticed a customer had just sat down with his laptop. All she could see was the top of his blond head.

"Be right back." She whisked the napkins over to the thankful mom and rushed back to take the guy's order. They were short-handed today because the other daytime waitress, Lola, had called in . . . again.

"What can I get ya?" She blew a stray lock of red hair out of her eyes.

Laptop guy looked up from his computer with a smile that reached all the way up to his dazzling blue eyes. "I was told you had the best apple pie in town." His dark blond, wavy hair fell just over his ears and framed his masculine, tanned face. His snug-fitting, olive green polo shirt, with two of the buttons undone, made her heart rate speed up.
All About Charming Alice by J. Arlene Culiner
Release date: 8/12/2013
Alice Treemont has given up hope of meeting the right man and falling in love. Living in depopulated Blake's Folly, a quirky community of rusting cars, old trailers, clapboard shacks and thirsty weeds, she spends her time cooking vegetarian meals, rescuing unwanted dogs and protecting the most unloved creatures on earth: snakes. What man would share those interests? Certainly not Jace Constant whose life in Chicago includes elegant women, fine dining and contemporary art.
Jace has come to Nevada to research the new book he's writing, but he won't be staying; as far as he's concerned, Blake's Folly is hell on earth. He's disgusted by desert dust on his fine Italian shoes, dog hair on his cashmere sweaters and by desert bleakness. As for snakes, he doesn't only despise them: they terrify him.
So how is it possible that each time Alice and Jace meet, the air sizzles? That she's as fascinated by him as he is by her? That they know their feelings go deeper than raw desire? Still, it looks like this relationship is doomed before it starts: Jace won't be around for long, and Alice wants to avoid the heartbreak of a short fling.
Sensuality Level: Sensual
Excerpt – Chapter 1:
The back seat of Jace's car looked like it needed a shave.

"Can't you dogs keep your hair on?"

The huge black animal only wagged its tail, a look of simple adoration in its eyes. Jace sighed. His day was going all wrong. He didn't like dogs, didn't like dog hair, and didn't like being late. Yet here he was, late for his appointment, busy driving a shedding mutt around the ramshackle, one-horse town of Blake's Folly. Town? No one in his right mind would call this a town. Or a village. Or a community. It was simply a jumble.

Yes, that was the right word for it: a jumble of shacks, rundown wooden frame houses, beat up trailers, car wrecks, weeds and dust. Hard to imagine that a hundred years ago
Blake's Folly had been a wild community—a Gomorra—a name that brought terror into the hearts of honest men and women; but also a refuge in a harsh, hostile wasteland.
Times had changed, all right. Nowadays there was nothing appealing, nothing welcoming and nothing threatening about the place. It was definitely a has-been.

"Jeez!" muttered Jace. "Why would people want to live in a mess like this?" As if in response to the question which was of course, merely rhetorical, the dog sighed.
Lake Effect by Johannah Bryson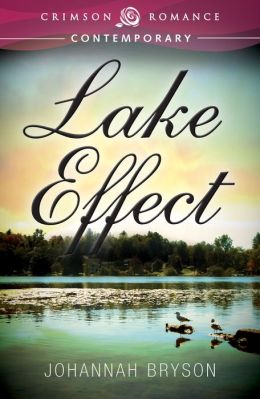 Release Date: 8/12/2013
Shelby Aylesworth knows what real love feels like. She also knows the pain of losing that kind of love. With her faithful collie dog, Norman, she takes refuge on Whiskey Island to try to put her life back together. When Norman arranges a most unusual introduction to the island's newest resident, Shelby finds herself wondering if it isn't time to stop grieving and start living.
Wyeth Packard has come to Whiskey Island under the guise of restoring and making profitable an old vineyard and manor house. What he really wants is some peace and quiet away from the fast pace of NYC. Being considered one of the city's most eligible has thrown him into the path of every gold digging society princess out there. He longs to find a balance but has given up on ever finding a woman who will love him for who he is, not what he has.
Together they navigate the slippery slope of what it means to begin again. Can a new love fill the void left by an old love?
Sensuality Level: Sensual
Excerpt – Chapter 1:
He knew he was being an ass but he loved seeing that anger flash across her face.
Wonder what she'd look like in the heat of passion…Steady, old man, the last thing you
need is another woman. Didn't you come up here to get away from all of that? His inner
voice won out. He straightened up as she bent down to hook the dog to his leash.
"Oh. Well, I, ah . . . "

She cast her green eyes down. He could see the defeat that entered her shoulders for just a moment before she stood up straighter and looked at him with determination.
He let her flounder for only a minute more, then stepped forward and gently took her arm, guiding her toward the counter. "I'm not letting you leave without getting those scratches cleaned up. You have no idea what may be living in that pond. What I don't understand is why on earth you felt the need to climb the hill when another twenty feet up the beach there are steps. Sit up here."
Wild and Wanton
Persuasion: The Wild and Wanton Edition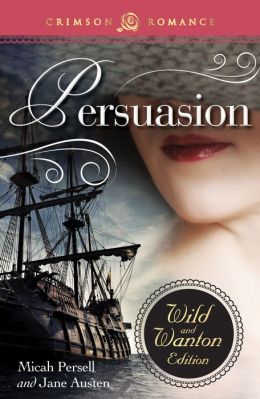 Release Date: 8/26/2013
Persuasion, Jane Austen's final published work, is a story of second chances. A very young Frederick Wentworth and Anne Elliot are broken-hearted when their hasty engagement is dissolved due to Frederick's lack of prestige and lack of money. Eight years later, they are still healing when they are thrust into the same social circle once more—however, in a brilliant turn, now Frederick is Captain Wentworth, a prosperous naval officer, and the Elliot family finds themselves on the brink of financial ruin.
Austen, who suffered her own broken engagement, pens a beautiful tale of the redeeming power of love, and the passion between Frederick and Anne sizzles on the page, even by the standards of 1816. In this wild and wanton edition of Persuasion, read the entire classic and discover the steamy untold portions of Austen's story that have been lying dormant in the subtext. Who knows, Austen may have included these bits herself 200 years ago—if only she dared.
Sensuality Level: Sensual
Excerpt – Prologue:
With a jerk of his head, he forced himself to look elsewhere. The traitorous shrubberies were offering no distraction except the one he needed to avoid. If he continued to remember what her body looked like bare, he would not be able to sit still any longer. Already, his breeches were painfully tight and cutting off the circulation he would need very soon.

If only she would arrive.

His fingers traveled with a mind of their own to his watch yet again, but he was saved from the mortifying action of checking the hour for the sixth time by the snap of a twig nearby.

His hair fell into his eyes as he unerringly swiveled to face the sound and was greeted by his favourite sight in the world.

"Anne."

The word was a breathless plea, and the next moment, he was launching forward, nearly sprinting toward her.
Classics
As Crimson Romance celebrates its first anniversary, we honor those pioneers who helped shape the direction of romance novels for all of us. Suspense, mystery, paranormal activity and love—always love—have been the cornerstone of the genre since the early 1970s. Now we have updated the covers to these classics–but not the words—and reissued these timeless reads to let you relive the thrill of discovering a world of romance all over again.
Whispers by Dorothy Fletcher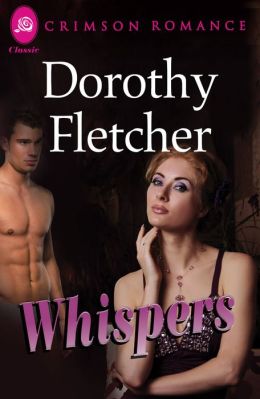 Release Date: 8/19/2013
The Turning Point
Christine Jennings has a life other women would envy: a successful husband, beautiful children, a gracious home. She should be fulfilled, grateful, happy. But she is only lonely.
Her husband is absorbed in his medical career, her children are leading their own busy lives, and Christine has nothing but a terrible restlessness and an aching need for the haven of a man's loving embrace. So when she meets a handsome, attentive, persistent young man who makes her feel like a woman—not just a wife—she feels her orderly existence collapse in a confusion of duty and desire.
Is this what she's been waiting for? Can she find ecstasy through betrayal? Will a lover bring her a lifetime of joy or just the empty fantasy of one night's passion-filled whispers?
Sensuality Level: Sensual
Excerpt – Chapter 1:

Christine Jennings sat, at ten in the morning, drinking her breakfast coffee. The Times lay on the floor at her feet, neatly folded and still unread. She would get around to it sooner or later, but she was a person who came together slowly in the mornings, not ready, at first blush, to slog through its pages. The dining room table, with the detritus of the others' morning meal, was sun-streaked in random patterns: four flowered table mats looked like individual small gardens blooming on the polished wood. The terrace, with its massed plants and bright blooms, seemed an extension of the room itself: beyond sliding glass doors the brilliant vista was rather like a fanciful trompe l'oeil, inordinately pleasing to the eye.
Always, My Love by Dorothy Fletcher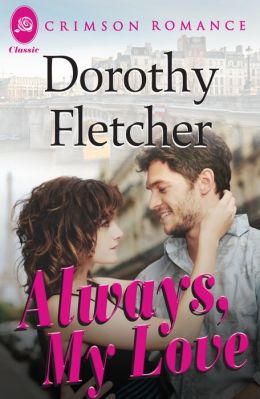 Release Date: 8/19/2013
A Love Triangle
For almost two years, Iris Easton has told herself that falling in love is dangerous because it can break your heart. After all, hadn't it happened to her?
So, when she arrives in Paris with her recently widowed Aunt Louisa and meets the magnetically handsome Frenchman Paul Chandon, it is only natural that Iris gives him the cold shoulder. But with her aunt's encouragement and Paul's charming persistence, he quickly becomes their companion.
Then it dawns on Iris: Is it Louisa that Paul is attracted to? Louisa is a beautiful woman, but she is so much older. Perhaps Paul is a fortune hunter after her aunt's money.
Whatever the reason, Iris has to know the truth. And as she abandons the jealousy and pride, she discovers the true passions of her heart to learn that l 'amour is forever.
Excerpt – Chapter 1:
Mike, the doorman at the big apartment house on Park Avenue in the East Seventies, watched the approach of the tall, slender, long-limbed girl who was crossing the avenue at the corner and heading for the building in front of which he stood taking advantage of the summer sun between duties.

The girl was Iris Easton, the young niece of one of the building's tenants, Mrs. Henry Collinge. Mrs. Collinge, whom Mike admired and respected, was every inch a lady, and the same was true of her niece. Iris Easton had the most beautiful manners, quite different from some of the sassy young girls you saw nowadays. Like her aunt, she was friendly, unassuming and sweet, really sweet.

She caught sight of him, waved and, as she came up to him, said as usual, "Hi, Mike, how's it going?"
The Brand Inheritance by Dorothy Fletcher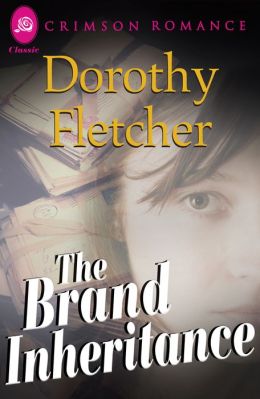 Release Date: 8/19/2013
Can a message from a dead woman deliver Margo from a killer's hands to a haven of love?
In bewilderment, Margo Brand heard the terrible news. After thirteen years abroad, she has at last returned to magnificent old Brand House, the scene of her childhood, and to the one person in the world who meant the most to her—only to learn that person has just died.
But just as puzzling as the sudden death are the conditions of Aunt Vicky's will and the cryptic message she had carefully hidden in a bundle o fold letters for Margo to find. Had she been trying to warn Margo against danger?
Surely there is no danger from her handsome adopted cousins, John and Michael … from her childhood playmates Norma and Ben … from the houseman Pompey or his wife Clara.
Then who is trying to frighten her away from Brand House … to injure her … to kill her?
Excerpt – Chapter 1:
She saw his eyes travel over her clothing, her well-cared-for person, and lifted a hand. "I'm twenty-one," she said. "It's time for me to make my own way. Life doesn't owe anyone a living."

"I see," he said, and she liked the look she saw on his face, a look of respect. "I have good training," she explained. "Now it's time for me to put it to use. But enough about me. Was your trip business or pleasure?"

"Business," he said. "I'm in import-export, I travel frequently. Sometimes my family goes with me, this time they didn't. I have a daughter your age, and a son who's married. I'm, in fact, a grandfather. I'm not sure I like being one. I suppose none of us likes to get old."

"You're not old at all."

"Thanks for the compliment; I'll treasure it."

They approached the bridge. "Have you decided where to stay?" the man asked.
Meeting in Madrid by Dorothy Fletcher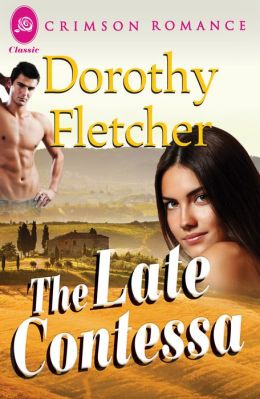 Release Date: 8/19/2013
Kelly Jones's vacation in Spain turns into twelve days of danger and death
The passenger list warned Kelly Jones that the night flight to Madrid carried one unaccompanied male child, ten years old. Such children are normally trouble to the stewardesses on any flight, but the description proves inadequate to cover the person of spoiled brat Richard Comstock.
Despite her best intentions, Kelly finds herself attached to the boy, and when his relatives fail to meet him as scheduled on arrival in Madrid, she takes him under her wing, even though it means delaying her own vacation. It's a decision she soon regrets, for Richard is the focal point of developing danger, and Kelly finds herself involved far deeper than she could have expected—perhaps to the point of her own death.
Excerpt – Chapter 1:
I wonder, Kelly thought, if passengers had any idea that occasional stewardesses were found wanting and dismissed and a new crew called in. It had happened … and in her time.

The Captain was giving the flight plan now. When that was done he asked who the purser was. Kelly stepped forward.

"Hi," he said. "Seems like I've seen you before."

"Seems as if."

He took her aside and laid down the rules. It was okay; this was one of the old pros. The new crop, the brash, temperamental ones, got in her hair with their insolent assumption of superiority. They could be infuriating with their barked commands: "I don't want you sitting in the lounge. You know the rules, girls."
The Late Contessa by Dorothy Fletcher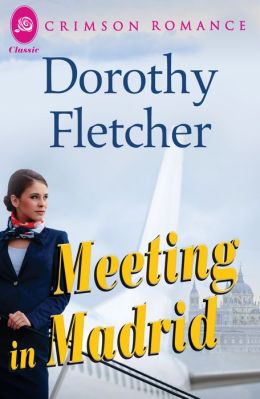 Release Date: 8/19/2013
Florentine Death
High in the hills above Florence was the beautiful old Villa Paradiso—rambling, large, of rough stone smothered in vines—home of Barbara Loomis's late great-aunt, the Contessa Mercedes d'Albiensi. Her imagination stirred by an unexpected bequest, Barbara feels compelled to visit the villa, and there she is warmly greeted by Mrs. Wadley, her great-aunt's companion, by the handsome Gianni Monteverdi and his small niece Eleanora, by the Principe and Principessa Monteverdi …
But did they really want her there?
Death haunted the villa. First a dog dies, wantonly poisoned. Then Barbara becomes terribly ill. Is it possible that her great-aunt's death was not an accident? And could it be that someone is trying to murder her, too?
Sensuality Level: Behind Closed Doors
Excerpt – Chapter 1:
I learned that I was an heiress on the thirtieth of April. It was Saturday, a true spring day, the sky baby blue with puffy white clouds, and the temperature in the high sixties. I could scarcely wait to get dressed and out of the house; the winter had been hard and long, and there was in the air that drifted through an open window in my brownstone apartment a kind of fragrance, like roses. It was, of course, simply the smell of new grass growing and the maple tree out front giving off the sap of renewed life.

It was my habit, on weekend mornings, to walk the dozen or so blocks to my parents' flat, for breakfast and a daughterly chat. Clad in casual pants and a shirt, I shrugged into a jacket and locked my door. It was only nine thirty, but the mail, in the East Seventies, was delivered early. I said hello to my next door neighbor, who was putting out her rubbish in a lacy blue nightgown, and ran down the stairs. I had a small package in my handbag … some cheese I had bought at a neighborhood shop, cheddar with pistachio nuts … it was a treat for my mother and father. I was in the best of moods: spring always does that to me, with its promise of summer ahead, the beach, coming vacation, sunny skies. I was humming as I put the key in my mailbox.
eBundle #1: Begin Again by Christy Newton + All About Charming Alice by J. Arlene Culiner + Lake Effect by Johannah Bryson
eBundle #2: Persuasion: The Wild and Wanton Edition + Whispers by Dorothy Fletcher + Always, My Love by Dorothy Fletcher
eBundle #3: The Brand Inheritance by Dorothy Fletcher + Meeting in Madrid by Dorothy Fletcher + The Late Contessa by Dorothy Fletcher
To enter giveaway: Please complete the Rafflecopter form below and post a comment:
Tell me which of these books caught your attention and why? 🙂
Good Luck
~Sara