Escape with these hot off the press 

August

Romance Releases from 

Escape Publishing. 

Our mission: To connect readers all around the world with the stories they want to read.
We love romance, all romance, so when we imagined Escape Publishing, we imagined an imprint without restrictions, where romance readers can find the romance they want, in the style they want, at the length they want, whenever they want. In short, you want it – we've got it.
If it's science fiction, fantasy, contemporary, historical, erotic, gay romance, inspirational romance, urban fantasy, paranormal, or YA romance – or any mixture of the above, Escape Publishing's got it. We offer all levels of sensuality from the sweetest kisses to the hottest encounters. We offer different lengths, from short stories through novellas to full length novels. Our novels are standalone, loosely connected, or part of an ongoing series.
Escape Publishing is dedicated to bringing talented Australian voices to a global audience. All stories are DRM free, and available world-wide.
Contemporary
Getting Wild by Sarah Barrie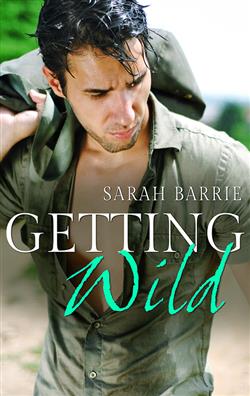 The Devil Wears Prada meets Man vs Wild in this fast-paced romantic comedy set in the no-holds-barred world of travel journalism.
When Ella Jameson steps into a room, people scramble to attention. She's ruthless, terrifying, and untouchable — and very, very successful as Editor-in-Chief of Australia's top travel magazine.
Then Ryan Edwards, adventure traveller, walks into her office with an unexpected job proposal, and Ella just knows he's going to be trouble. As far as she's concerned, the man's a self-indulgent, kamikaze, adrenaline-junkie with an authority complex — and he's also infuriatingly sexy! The idea of them working together is ludicrous, but the opportunity to co-host a new travel show is just too good to refuse.
As she is swept from her world of inner-city glamour into a nightmare of camping, crocodiles, and outback adventures, Ella's feelings for Ryan begin to heat up, and her walls start to come down. In the tropical beauty of Australia's Top End, it's not just the weather that's going to sizzle..
The Lies We Tell by Elizabeth Dunk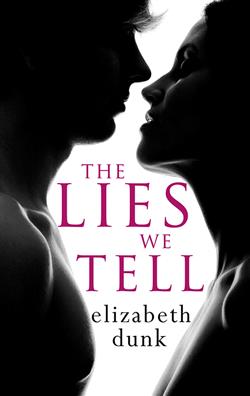 From the author of Arranged to Love comes a romantic story of forgiveness, secrets, small towns and second chances.

Ten years ago, Todd Lansing stood over his father's grave, his heart thumping out curses on Sia Collins for causing his death. When he returns to Oberon and sees Sia again, his heart thumps with a different emotion, one he fights with all the anger he still feels.
Sia didn't commit the break-in that ended up killing Mr Lansing, but to admit that would send her father to jail. She has rebuilt her life in the small town, atoned for her accused crime, and carved out a niche using her talent with paint to reach out to the community, raise funds, and support her family.
When Todd finds out the truth, he can't understand why Sia won't speak out and clear her name, and it threatens to tear them apart. With her relationship with Todd on the line, will Sia choose loyalty or love?
E For England by Elisabeth Rose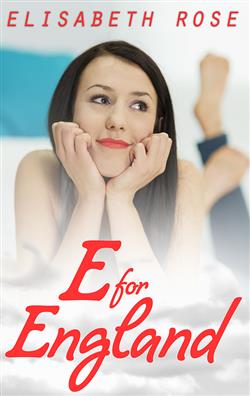 From the author of The Ripple Effect comes a poignant novel about a mother who has given up everything for her kids, and her opportunity to take a risk on something for herself.
Annie never thought to use underwear to meet a man, but the trick works on her downstairs neighbour, Hugh. Though he's a handsome English doctor, Annie wants nothing more than friendship. Luckily, neither does Hugh.
But their friendship is shaken and their resolve tested when Annie's flatmate, sexy and voracious Leonie, meets Hugh. Annie has no claim on Hugh's nights, but can she bear to lose him to Leonie? And when Annie's husband suddenly reappears, will Hugh fight for the family he didn't know he needed?
Not Your Average Joe by Nell Carson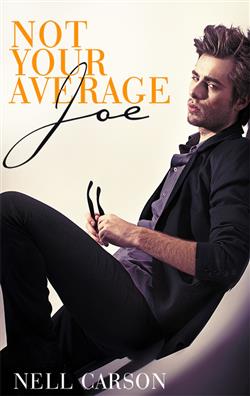 Reality TV just got real in this Cinderella story about a factory worker and a CEO's son…
Jennifer Wright is finishing a long shift on the assembly line at Brickman Foods when she meets her newest trainee, Jason Baxter — only that's not his name and she knows it. She recognises him instantly as Jared Brickman, internationally renowned playboy and son of the CEO of Brickman Foods, working undercover to film the reality show, Joe Average.
Jared is also the father of Jennifer's son, Chris, although he doesn't know it. The six years since they dated have been momentous for Jennifer, but it's clear when they meet again that Jared doesn't even remember her. Jennifer knew Jared the boy — irresponsible and reckless. Now she has the opportunity to discover Jared the man. She'd like to tell him about his son, but fears his reputation as depicted in celebrity magazines.
Is Jared an infamous heartbreaker, or is he the man she sees now: sweet, shy, and dependable — someone who can be trusted in her son's life…and maybe even her own?

Romantic Suspense
Lost In Kakadu by Kendall Talbot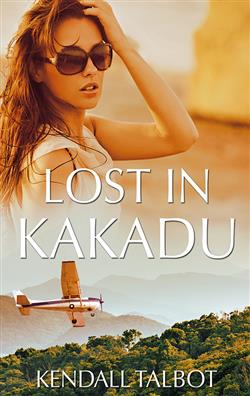 An action adventure novel set in the Australian jungle where two unlikely people prove just how attractive opposites can be…
It's pretentious socialite Abigail Mulholland's worst nightmare when her plane crashes into an ancient Australian wilderness. Things go from bad to downright hellish when rescuers never come. As she battles to survive in an environment that's as brutal as it is beautiful, Abigail finds herself also fighting her unlikely attraction to Mackenzie — another survivor, and a much younger man.
Mackenzie Steel is devastated by his partner's death in the crash, the only person with whom he shared his painful past. Now, as he confronts his own demons, he finds he has a new battle on his hands: his growing feelings for Abigail, a woman who's as frustratingly naïve as she is funny.
Fate brought them together, but they'll need more than luck to escape Kakadu alive. Could the letters of a dead man hold the key to their survival?
Erotic Novella
Ravenous (Novella) by Eden Summers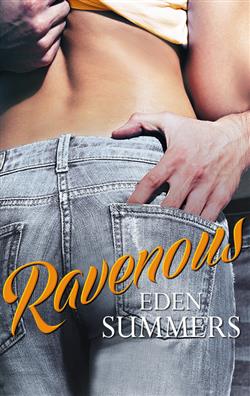 She's a small town caterer, he's a big city chef, but they don't need a kitchen to make things sizzle…
Erin McDonald likes her simple life in her small town: no drama, no fuss, no uncertainty…until Jesse Hackett breezes back into town. Erin never quite got over how he left for the bright lights of the big city, and took her heart with him.
Jesse never regretted his decision to leave small town life behind and chase his big city dreams, but he's always regretted leaving Erin behind. No woman has ever compared, and once he convinces Erin to let him touch her again, he's never going to let her go.
Sparks fly and fires are rekindled, but the basic divide still remains: what really matters in life — location or love?
Paranormal
Red Moon by M.A. Grant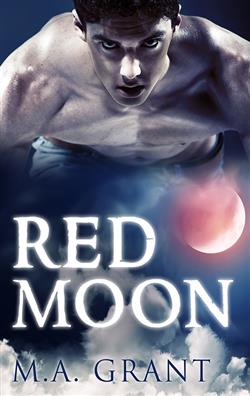 Dark, moving and original, a story of family, survival, and getting on with life…
Flynn Sinclair understands pack loyalty — for years as his Alpha father's enforcer, he has done things in the name of duty that he can't ever forget. But the vast expanse of Alaska offers him a peace he's never known. Alone, removed from pack life, he can focus on his research and try to forget his life before.
But duty has a way of inviting itself in, and Flynn finds himself doing two reckless things in one week: leaving the safety of Alaska to save his brother Connor's life, and unwittingly falling in love with Evie Thompson, a woman who doesn't deserve to be drawn into his terrifying world.
Connor carries news of their father's descent into madness, and it looks like neither geography nor Flynn's attempts at disengagement will put off a confrontation. Flynn had finally begun to believe that he might deserve something good in his life — something like Evie — but to move forward in the light, he must first reconcile with the dark.
Giveaway: Thanks to Escape Publishing I will be giving away an e-galley of each the books listed above.
Bundle 1: Getting Wild by Sarah Barrie + The Lies We Tell by Elizabeth Dunk + Red Moon by M.A. Grant
Bundle 2: E For England by Elisabeth Rose + Not Your Average Joe by Nell Carson + Lost In Kakadu by Kendall Talbot + Ravenous (Novella) by Eden Summers
To enter giveaway: Complete the Rafflecopter form below and
Tell me which of these books caught your attention and why?
Good Luck!