Today it is my pleasure to Welcome author
Yasmine Galenorn
to HJ!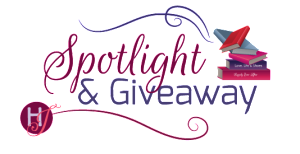 In an all-new series, New York Times bestselling author Yasmine Galenorn invites readers to Whisper Hollow, where spirits walk among the living and the lake never gives up her dead…
Please summarize the book for the readers here: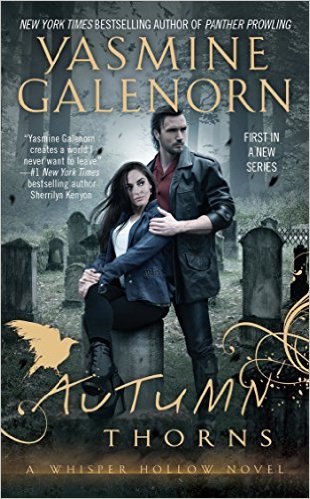 Welcome to Whisper Hollow, where secrets are buried deeper than the dead.

What's your favorite line from the book:
And then Ellia pushed aside her gloom and began a merry jig, and, remembering my childhood, I let go and danced through the graveyard, grabbing Peggin's hand as we spun in circles, whirling through the gravestones.
Please share a few Random facts about this book…
I had my series bible created before writing a word. I knew the characters, the town, it all just unfolded at a tremendous rate after I thought of it. I wanted to capture a mood similar to Twin Peaks and Haven. I love books and shows about small creepy towns, and I live near where they filmed Twin Peaks. But I quickly discovered Whisper Hollow is a lot more freaky than Twin Peaks or Haven.
Another thing that surprised me was how much I enjoyed writing the romance elements—usually I'm more about the action, but in this series? I love the characters so much that their romance is far more active than in my other books.
I also loved that the release date was so close to Samhain (the festival of the dead that I and my fellow pagans celebrate)/Halloween. It's perfect timing!
Please tell us a little about the characters in your book. As you wrote your protagonist was there anything about them that surprised you?
A few people comment on the 'whirlwind' romances I tend to write…but seriously, I moved in with my husband the very first night we expressed an interest in each other. He proposed two months later. We've been married 22 years. Whirlwind romance? Exists. And I'm living proof. ~smiles~ So yes, Bryan and Kerris ARE destined for each other…because sometimes? It really happens.
What, in your mind, distinguishes this book from other books out there in the same genre?
Whisper Hollow is one step away from reality…unlike my urban fantasy, it's just a hop, skip, and a jump from the world we live in. The ghosts may be my own creation, but the Peninsula is active with spirits and hauntings and ancient legends. One of my best friends grew up in that area, and the lake—Lake Crescent really is hungry, and she takes people. Some of the spirits are based on Celtic legends, others—like the Shadow Man—have actually been reported by people around the world. Another friend of mine saw one when she was young, and I have never forgot her description of how afraid it made her. So yeah, the world of Whisper Hollow? Feels far more 'real' to me than anything else I've written.

Did any scene have you crying or laughing (or blushing) while writing it?
Blushing: Um, the shower scene. I've written some explicit scenes before but for some reason, that one made me sit here thinking, "What are people going to say about that????"
I think one of the scenes that made me catch my breath the most is when they meet Penelope, the Gatekeeper on the other side of the Veil.
"There, standing beside it, was a specter so terrifying and beautiful that it was all I could do to stand still. Tall, nearly six feet, the blonde was dressed in a black lace dress beaded with black sequins that shimmered under the light of the chalice. Her golden hair was piled up in a messy chignon, wisps of it tendriling down to kiss her shoulders. Her irises were crimson, bloody against the glowing whites, and her skin pale as porcelain. Dark black shadows accentuated her eyes, setting them off like a raccoon's mask, and delicate black veins trailed out from the inky black to decorate her face. Her lips were black as night, and another trail of veins spread from her lover's pout.

But what transfixed me were the nails jutting from her skin.

From the crown of her forehead, dappling her neck and shoulders, jutting out through the sheer black lace of her clinging dress, all over her body they jabbed from within, as if someone had climbed inside her with a nail gun and gone crazy, shooting them from the inside out. Small pools of dried blood— sparkling like jewels— glistened around each of the nails. One of her hands trailed down, touching the sarcophagus."
When you sat down to start this book, what was the biggest challenge you faced? What were you most excited about?
The biggest challenge? I think that I've been writing urban fantasy for years, and this is the first time in a long while that I stepped outside that box. I had to stop thinking in terms of 'action, action' and figure out just what Autumn Thorns was meant to be. It's paranormal romance, far more than urban fantasy, but it's more than that. And I needed to figure out just what that "other" side of it was.
What I was most excited about? This series haunted me before it was contracted. From the moment the idea first came to mind, it started to lurk in my dreams, the characters were talking to me so strong that it was drowning out everything. And they're still doing it. This series is so active in my mind. The characters are vivid and alive in my mind, and the location—well, Whisper Hollow may be fictional, but Lake Crescent truly exists, and the area over there on the Peninsula is as haunted as the world I created. I feel a stronger passion for this world than any other I've ever written, to be honest.

When Kerris walks into a room, what song is playing?
When she's in her spirit shaman mode, I think one would be, "Breathe" by Matt Corby.
For her and Bryan, together: "You Are the Wilderness" by Voxhaul Broadcast.

What are you currently working on? What other releases do you have planned for 2015?
I just finished writing Flight from Mayhem, the second Fly by Night book. I'm writing Souljacker, the first Lily Bound book now (a succubus who runs a sex salon gets mixed up in a dangerous case), and then I write Shadow Silence, the second Whisper Hollow book.

Thanks for blogging at HJ!
Giveaway:

2 Print copies of AUTUMN THORNS
To enter Giveaway: Please complete the Rafflecopter form and Post a comment to this Q:

So, I have, as many people know, been active in the magickal world for most of my life, and I've had interactions with spirits through the years. So tell me, have you ever seen a ghost?
Excerpt from Autumn Thorns:
I nodded. I knew where that tree was, and what it was— a terrifying reminder of the cruelty of people, and the violence within the soul of a man who had gone so far beyond the boundaries of humanity that he had forfeited all rights to the claim.

"The Tree of Skulls," I echoed back. And then the Crow Man's words came filtering back. She waits in the ravine, for you to find her. Screaming skulls still lurk beneath long roots that dig deep into the ground. "Is that . . . where . . ."

"Go. Seek. You will find what you look for. When you do, we can set her to rest." With that, Penelope faded away.

I raised my other hand to her, feeling oddly sad to see her go. All the fear I'd had of meeting her had drained away, and now I wanted to know more about her— to talk to her longer. We hurried out to the parking lot, where I took the passenger seat, Peggin climbed in back, and Bryan began to drive. As we sped through the evening, passing a few cars, we were silent. I was so wound up inside that I had no clue what to say, and Peggin and Bryan seemed to pick up my mood.

We drove north on Bramblewood Way until it forked into Crescent Drive. Taking a left, we skirted the edge of Bramblewood Thicket until we came to the turn onto Whisper Hollow Way. Bryan took another left, and then, a few minutes later, a left onto Peninsula Drive. Ten minutes later, we eased into a turnout leading to the Tree of Skulls.

I stared at the trail that led into the woods. Beside the trail head, a large information board, erected by the city council, related the history of this place, and of the Tree of Skulls. I stared at the wooden structure. So much death. So much destruction took place here.

Bryan edged forward, resting his arm around my waist. "Are you sure you're up to this?" I nodded. "I have to . . . this is too important to walk away from. Maybe . . . I'll finally get some closure. The past is coming back to haunt me, and I have to be prepared." Peggin was holding my bag of tools. "I brought this, in case you need it."

Flashing her a grateful smile, I turned to the trail. "I guess there's nothing left to do but go in." Bryan offered to take the lead, but I shook my head. This was my job now— this was my fight. The moment we stepped onto the path, out of the parking area, I realized I couldn't see a damned thing. "Flashlight, anybody?"

"Got it." Bryan pulled out a flashlight and aimed it in front of me, so that we could all see the path.

The trail wound through the woodland, into the depths of the undergrowth. Here the forest was thick, dense with huckleberry and bracken, with fern and brambles and tall stands of skunk cabbage. The peninsula was a temperate rain forest, one of only a few in the North American hemisphere, and— in the depths of the Olympic Peninsula— there were places where it rained an average of 140 inches per year. Though we weren't in the Hoh rain forest proper, we were right in the shadow of it, and our forest mirrored its mother.

Conifers towered in the night sky, silent sentinels watching over the land. Red cedar, spruce, Douglas fir, and hemlock— they watched over the land, dripping with moss. Long veils of it trailed off the branches, creating beards of green on the ancient fathers of the forest. The trunks were covered with the soft mossy growths, and mushrooms jutted out from the sides of the trees. The scent was old and decaying, yet vibrant with life. When they toppled— from age or lightning strike or windstorm— they turned into nurselogs, providing a home for wildlife and insects as they decayed.

To the sides of the trail, waist-high ferns created a carpet of delicate fronds, lacy, and yet the leaves could be sharp when you brushed against them. Interspersed among the ferns were the huckleberry bushes— they were almost bare for the season, losing their leaves— and salmon berries, and brambles from the ever-present blackberries that were all so endemic no one would ever be able to root them out. Salal, and Oregon grape with its glossy leaves, edged the trail, the evergreen bushes remaining vibrant even into the winter months.
Excerpts. © Reprinted by permission. All rights reserved.

Book Info:
Fifteen years ago, I ran away from Whisper Hollow, Washington, a small town on Crescent Lake in the Olympic Peninsula. But truth is, if you were born here, you can never really leave. I'm Kerris Fellwater, and when I returned, I inherited my grandmother's house—and her gift. As a spirit shaman, it's my responsibility to drive the dead back to their graves, because around Whisper Hollow, people—and secrets—don't always stay buried.
When I was little, I was told my mother ran off. But now it looks like she was murdered. With the help of my mysterious neighbor Bryan, we begin to unravel the mystery of her disappearance, and in doing so, unearth a dark force seeking to bury Whisper Hollow. Now I must work with the dead, rather than against them, because our enemy will do whatever she can to destroy the town, and she means to start with me.
Buy links: Amazon BN BAM Chapters/Indigo Indiebound iTunes Kobo


Meet the Author: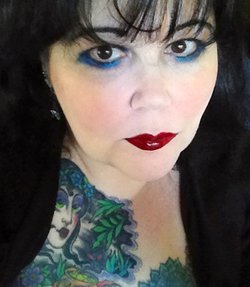 New York Times, Publishers Weekly, and USA Today bestselling author Yasmine Galenorn writes paranormal romance and urban fantasy for Berkley/Jove, and Diversion books. In the past, she has written paranormal mysteries, and nonfiction metaphysical books. She is the 2011 Career Achievement Award Winner in Urban Fantasy, given by RT Magazine. She lives in Kirkland WA with her husband Samwise and their cats. Yasmine can be reached via her website at www.galenorn.com.