Today it is my pleasure to welcome USA Today Bestselling author

Maisey Yates

to HJ!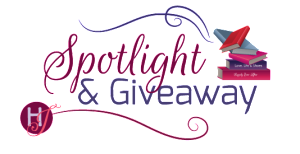 Hi Maisey, welcome 🙂
Tell us a little bit about your latest release Avenge Me, the first book in the Fifth Avenue Trilogy.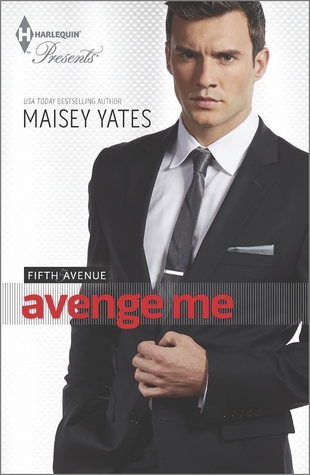 Austin Treffen is a good guy, with his whole life totally together. But all of that starts to crumble when a ghost from the past is unearthed. A letter sent to his pro bono law firm implicates his father in the death of his friend ten years ago.
This sets him and his two friends, Hunter and Alex on the path for revenge. Even knowing revenge will cost Austin everything. But Austin isn't the only person looking for revenge. Katy Michaels blames Austin's father for the death of her sister. But when they meet it becomes clear revenge isn't the only thing they want. Drawn together by an intense, unwanted sexual attraction Austin and Katy have to decide to either embrace love or lose themselves forever in the darkness.
What was it like collaborating on a trilogy with Caitlin Crews and Kate Hewitt?
It's a very interesting and difficult thing to piece out a series like this. And I think it would've been impossible to work on books that are this tightly connected with authors who weren't quite as generous with their time and with their willingness to share elements around so that every book had great turning point to the overall plot. Both Caitlin and Kate are very easy to communicate with, and I feel like that was essential to the success of the project. Not only that, I consider the two of them to be good friends so that made the process really fun!
Did you offer each other tips or support during the writing process?
We did a lot of problem solving together. Lots of emails, a couple of video Skype chats. Another thing we did was trade scenes when we would write something involving each other's characters. That way we were able to make sure the dialogue was consistent. I always enjoy doing things like that, because that way we end up with pieces of each other in each book.
Some of the Fifth Avenue Trilogy cover models look suspiciously similar to actors. How were the Fifth Avenue models chosen?
You know, I had no involvement in the model selection or photo shoots. Though, I most definitely approve of the choices. I have a feeling they were afraid I would misbehave around the models.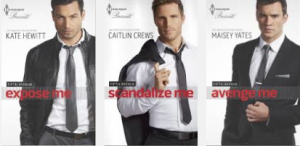 You enjoy writing dark, passionate category romances set in exotic places and also light, sexy contemporary romances set right in your own backyard. How do you determine which direction a books setting will go?
I always know what a book will be when I start out. At this point I'm contracted for several presents, and several small town contemporary romances. The stories, characters, and lengths are very different, so that's always planned before I sit down to start writing. If I'm writing a presents, the setting will be urban, glamorous, or exotic. If I'm writing a small town, they are almost always set in Oregon.
Do you draw inspiration for settings from your hometown of Oregon or from other places you've traveled to?
When I first started writing I had done very little traveling. I believe it's possible to write about places you've never seen, particularly with the wonders of Google maps at our fingertips. However, since then I've done quite a bit of traveling and I do very much enjoy being able to put in the details of smells, sounds, how crowded the street might be, that sort of thing.
When I write about more local settings I have the added bonus of being intimately acquainted with the lay of the land. Little details like knowing what supermarket chains are local, what color the grocery bags would be. We don't pump our own gas in Oregon, so every station is full service. Because I live here, that something I just know without having to look it up. There's something really nice about that.
Who is your favorite character in the Fifth Avenue Trilogy?
I think it has to be Austin. He was such a decent guy, but with so much darkness buried inside of him. I found him unbearably sexy.
What is your favorite type of alpha male hero?
That's a very hard question. I love a playboy, but I also love an uptight hero. Though I think my favorite is the wounded alpha. The hero who thought himself infallible, but has suffered a major setback. I love scarred heroes, menu of walks through hell and come out the other side, not entirely undamaged. But who are fixable with the love of a good woman.
What are you working on next?
I have two Presents to write in the next couple of months and then I will be transitioning back into small-town Oregon and writing the second book in my Copper Ridge series that will be out with HQN in 2015.
Will there be any more stories in the future about the Fifth Avenue characters? (We hope so!)
I think there are so many characters and possibilities left to explore in the Fifth Avenue world, that I would say anything is possible. Keep your eyes on the horizon. 🙂
Thanks for blogging at HJ!
GIVEAWAY:

Win a copy of Avenge Me + Summer in the City Essentials Kit

, courtesy of BookTrib!
To enter Giveaway: Please complete the Rafflecopter form and post a comment to this Q:

What is your favorite type of alpha male hero? Why?
TEN YEARS AGO ONE DEVASTATING NIGHT CHANGED EVERYTHING FOR AUSTIN, HUNTER AND ALEX. NOW THEY MUST EACH PLAY THEIR PART IN THE REVENGE AGAINST THE ONE MAN WHO RUINED IT ALL.
Austin Treffen was born into a world of privilege, but behind its gilded doors lies a corruption so sordid New York's elite would never believe it—especially as his infamous philanthropic father is at its core! With everything he believed in shattered, how can Austin take down his father—risking his family name and those he loves—without any proof?
Until one earth-shattering night with Katy Michaels unlocks not only their deepest, most passionate desires but also the key to bringing Jason Treffen's reign to an end. But with an intense sexual attraction that combines a heady mix of exquisite pleasure and sublime pain, will they satiate their thirst for revenge and each other…or lose themselves forever in the darkness?
Book Links: Amazon B&N GoodReads
Author Bio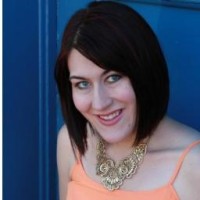 USA Today Bestselling author Maisey Yates lives in rural Oregon with her three children and her husband, whose chiseled jaw and arresting features continue to make her swoon. She feels the epic trek she takes several times a day from her office to her coffee maker is a true example of her pioneer spirit.
In 2009, at the age of twenty-three Maisey sold her first book. Since then it's been a whirlwind of sexy alpha males and happily ever afters, and she wouldn't have it any other way. Maisey divides her writing time between dark, passionate category romances set just about everywhere on earth and light sexy contemporary romances set practically in her back yard. She believes that she clearly has the best job in the world.
Website | Facebook | Twitter |